News, Vision & Voice for the Advisory Community
Doug Wolford gets a vote of confidence from his City National-controlled board of directors and he references a new five-year plan of creating a 'professional management structure'
December 6, 2014 — 10:53 PM UTC by Brooke Southall
Brooke's Note: Since we published this article, a press report from Financial Planning lists seven advisors who have departed the firm — including Steve Aucamp, who ran Convergent's ultrahigh-net-worth division for clients with more than $10 million in assets, Brian Pierson, Samantha Dean and Brad Lackey. The latter four left the firm to open a new Presidio Group office in Washington. for the $4-billion RIA based in San Francisco. In addition, Gregory Blake joined WMS Partners in Towson, Md.; and Max Meltzer joined Convergent rival Highline Wealth Management in Rockville, Md. Denis O'Sullivan joined Hemington Wealth Management in Tysons, Va.. according to Financial Planning. The good news for Convergent is that it is getting 'professional management'. The bad news is that RIAs don't want to work for 'professionals' if that is code for dry and uninspiring.
After sustaining a tragic blow in the death of its chief executive, Convergent Wealth Advisors has turned inward to fill the three top executive positions — setting the tone for a new professional era. See: The RIA business mourns the death of David Zier.
The Potomac, Md.-based RIA, which manages about $9 billion of assets, has named Douglas Wolford its permanent chief executive at the direction of its board of directors. Wolford, the former president and chief operating officer of the firm, assumed acting-CEO status after David Zaire's death, an apparent suicide, on Oct. 15. Zier was 44. See: Barron's: David Zier's death takes another tragic twist.
City National Bank, the Los Angeles-based bank that owns the RIA, is making Richard Gershen chairman of Convergent in the wake of the resignation of that post by the company's founder. City National internally disclosed the appointment on Nov. 28, according to a source with knowledge of the situation.
Steve Lockshin is stepping down from board chair to board member. Lockshin's twin focuses continue to be his own RIA, AdvicePeriod in Los Angeles and New York-based Betterment, sources say.
Bank control?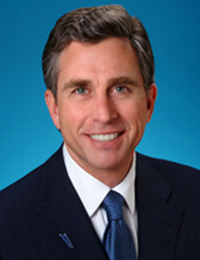 Russell Goldsmith: City National is committed
to being the primary source of
wealth advice and investment solutions for
our growing roster of clients. Rich
Gershen has both the experience and
expertise to lead and enhance this
effort.
In response to a query, Cary Walker, senior vice president of City National sent this statement by e-mail.
"Rich Gershen will become chairman of Convergent at the firm's next regularly scheduled board meeting. As the head of wealth management at City National Bank and a member of Convergent's board since 2010, Rich has been actively engaged with the firm's management team. He will succeed Steve Lockshin, who has served Convergent with tremendous energy and dedication since the firm's inception."
Sources say that Zier's death and events related to it creates a perfect opportunity for City National to officially or unofficially bring Convergent under full bank control.
When queried about that, Walker replies:
"Steve [Lockshin] will remain a member of the board, and Convergent will continue to operate as an independent affiliate of City National."
Growth driver
City National hired Gershen in 2009 as executive vice president and director of its wealth management services division. Its chairman and chief executive officer Russell Goldsmith introduced Gershen in a 2009 press release:
"City National is committed to being the primary source of wealth advice and investment solutions for our growing roster of clients. Rich Gershen has both the experience and expertise to lead and enhance this effort."
Gershen is responsible for City National Asset Management and City National Securities, Inc., the company's broker-dealer subsidiary, its personal trust and business trust services and its eight majority-owned asset management affiliates. He led a team of about 500 colleagues in 2009.
The gem in Gershen's biography is the five years spent from 1995-2000 as chief operating officer for Banc of America Capital Management in Charlotte, N.C. While he was there, the investment advisory subsidiary's assets grew from $32 billion to more than $100 billion, according to a City National release. After leaving Banc of America, Gershen served at Evergreen Investments, a division of Wachovia, where he was executive managing director, business management and strategy, in Charlotte, N.C. With its 1,400 employees, Evergreen manages more than $175 billion in separate accounts and funds internationally for high-net-worth, institutional and retail clients.
The board of directors of Convergent now consists of three City National execs, Wolford and Lockshin. Lockshin declined to respond to a request for comment.
New rules?
Though Wolford was the obvious choice for temporary leadership of the beleaguered company, people familiar with the situation speculated that it was unlikely he would fill a longer-term role. Convergent has a history of putting people with the most charismatic personalities in charge and Wolford is known more for his operational strengths. See: Convergent Wealth begins to pick up the pieces after David Zier's death.
One person familiar with the circumstances says the board of directors made the right move under the stormy circumstances.
"They are taking a very safe route or, better said, they are making decision that places proven talent at the helm. This provides continuity with extensive domain knowledge and ultimately the trust and respect of the team and clients during a time when Convergent is moving beyond the tragedy. It is smart — maybe not the most growth-centric decision — but smart based on where they are."
But in an InvestmentNews article, Wolford referenced a new management philosophy in describing his ascension and changes to come. The comment was made in the context of possible policy and management structural changes that will occur. The policies and structures will, among other things, seek to avoid some of the aftermath of David Zier's death where uncomfortable questions were asked about why Zier managed funds outside Convergent's RIA.
"That's an artifact of a founder-led company, because you have relative few people at the top of an organization," Wolford told InvestmentNews. "One of the things now is that we'll have a much more clearly defined chain of command, and that's one of the things that you can do when you put in place a professional management structure, which we're doing in the next five years."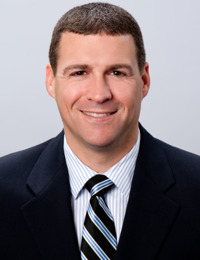 Bill Bancroft steps into the COO
position left vacant by Wolford.
Conflicting reports
A source says that after bonuses are distributed on Jan. 31, four advisors at Convergent are likely to depart. Wolford said in the InvestmentNews article that none of the Convergent's 45 advisors so far departed. This reference to 45 advisors confused observers who say the firm has fewer than 20 advisors on staff to begin with. Wolford told IN that the company hasn't had material losses of clients. But an internal memo shows that it has lost at least 16.
Neither Wolford nor City National has responded for comment about these seeming discrepancies.
A client myself
In a letter e-mailed to Convergent clients dated Dec. 3, Wolford described his ascension in this way:
"At our Board of Directors' request, I have accepted the role of chief executive officer at Convergent Wealth Advisors, succeeding David Zier. For nearly five years as Convergent's president and COO, my efforts have been largely focused on developing and implementing the firm's strategic plan and running the day-to-day business of the company. That will continue, but now I'll have the additional pleasure of working with many of you more closely."
He added: "I have a particular appreciation for the needs of our clients, as I too am a Convergent client, and was a client well before becoming part of the team here. I am invested alongside you, and as CEO my pledge is to always seek to put your best interests first and foremost. We know our success depends on your success, and we have some exciting plans for further enhancements to your experience in the months ahead."
Replacing Wolford as Convergent's chief operating officer is executive director of the advisory group is Bill Bancroft who joined Convergent in 2000. See: Envestnet-Tamarac wins four more RIAs with an average of $5 billion of AUM by selling a vision.
---
---
Share your thoughts and opinions with the author or other readers.
---