Phil Chiricotti: Most people think I am much younger, but those 18-hour workdays have definitely taken their toll.
Lisa's Note: The first time I covered a Center for Due Diligence conference nearly eight years ago, it was clear that it was different than any other conference I'd ever attended. A big reason was the conductor of these conferences – Phil Chiricotti. It starts with almost carnival-like, sporting themes such as Harley Davidson, NASCAR, Country Western and Elvis. Chiricotti offered big giveaways to advisors such as a five-night stay at a Las Vegas hotel. He cajoles vendors into be just as flamboyant. It wasn't unusual to walk in the CFDD vendor hall and get your picture taken with a giant snake or crocodile. As odd as they were, these conferences attracted powerhouse leaders of the retirement industry and refreshing debate. Thanks to Chiricotti's relentless constitution, I quickly learned it was normal to get a dozen e-mails from Chiricotti in one day (with many of them arriving during my REM sleep in the middle of the night). Chiricotti engineers every retirement session with meticulous details months before the conference. He doesn't take no for an answer when he's trying to hustle up speakers. But once the event starts, Chiricotti, usually clad in a Hawaiian shirt, stays behind the scenes. Now, after two decades, Chiricotti is hanging up his spurs (but not the Hawaiian shirts). He could be leaving at the right moment as the appetite for 401(k) conferences falls off but I know Chiricotti won't soon fade from the industry's consciousness. See: 10 most influential individuals in the 401(k) industry affecting RIAs in 2012, Part 1.
The Center for Due Diligence has closed its doors after 20 years — perhaps indicating the end of the heyday of big 401(k) conferences.
The Western Springs, Ill.-based organization, best known for its annual retirement conferences typically drawing about 1,000 people, was founded in 1994 to provide analysis and insight into retirement accounts but expanded in 2003 by launching one of the most popular networking retirement conferences. See: The head of a $12 billion RIA spars with UBS and LPL execs on the great fiduciary debate.
It appears that the CFDD's viability as a business entity has diminished at a time of conference saturation and tightly compressed margins in the 401(k) arena. Founder Phil Chiricotti, 71, is candid about the struggles firms like his are facing.
"Regarding the conference industry, I think the best days are behind it. The need for killer content is still there, but with margins under pressure, budgets reduced and the severe workload, the number of people willing and able to spend three to four days out of the office has and will continue to diminish. Given the industry workload, there is no way around that. Advisors have significantly expanded their value proposition in recent years at no additional cost to the client," Chiricotti writes in an e-mail. See: The great 401(k)-or-not debate: RIABiz webinar lays out the perils and rewards for RIAs thinking of wading into the fast-moving 401(k) stream.
Too many strings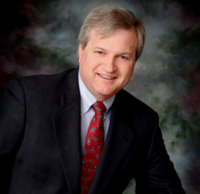 Rick Meigs: His take and frank,
plainspoken commentary will be missed.
Chiricotti entertained offers from firms who were considering buying CFDD but he didn't like the strings that came with them.
"We had a few offers, but I would have to stay on for a year or so and didn't want to do that. They would also be paying me out of my own cash flow while they run (ruin) the business as they see fit," he writes in an e-mail — including the parenthetical "ruin."
"Not really worth it. I may not, however, retire. I have some very interesting ideas about tapping into the aging of America."
According to Chiricotti, conferences will dramatically change in the retirement arena and may only be one day long.
"Going forward, I think you will see more geographically dispersed events over one-day periods. That would require even more work and less margins for conference hosts. New maturing industry trends, including government intrusion, more litigation and increased competition, will also burden the retirement plans advisory industry. Meeting the needs of an aging America are where the real opportunities are now. In addition to the steep learning curve, meeting those needs on an efficient, scalable and profitable basis will not be easy." See: Big chill: Worried RIAs and other 401(k) leaders gather in Chicago in hopes of saving the goose.
Chiricotti was a retirement plan advisor before starting the CFDD. "In other words, I actually did what our clients do now. That is why I relate to them so well," he says.
Rick Meigs, founder of 401khelpcenter.com, was perusing the web on Christmas day when he learned the CFDD had closed its doors. Meigs wrote an article on his website after he saw that CFDD was closing.
"His take and frank, plainspoken commentary will be missed. All the best in retirement Phil."
The Christmas day announcement wasn't intentional, Chiricotti says. CFDD gave Liquid Web, its Web host, the order about a week before Christmas, but it took the firm some time to get the links and auto-reply e-mails to work.
Anyone who goes to the CFDD website will see the following message: "After serving the retirement plans advisory industry for more than two decades, the CFDD is ceasing publication. As we retire, we want you to know how much we have appreciated your ongoing support. Again, thank you for your past support and good luck in the new year."
On Phil's mind
For the last few years, ERISA attorney Jason Roberts, chief executive officer of Pension Resource Institute LLC, planned client workshops around the CFDD conference and was planning to do the same thing next year.
"It was one of the events we always looked forward to and certainly was a good place for us to soak up content and connect with clients and joint ventures," he says. "You knew that the agenda would be whatever was on Phil's mind and there were advisors who loved the conference and some who had issues with it. Phil didn't play favorites with his sponsors. We'll miss it."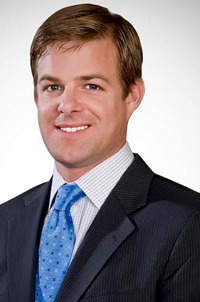 Jason Roberts: There were advisors who
loved the conference and some who
had issues with it.
Roberts had a unique experience on the gatherings because in between college and law school, he worked at a company that organized conferences.
"I know how much time and energy it took to pull this off. Phil had just a handful of people. We're sad to see him go, but I doubt he'll disappear. I anticipate we'll see him in another capacity. I was really expecting an announcement that CFDD was transferring to a new owner. But I think with travel not being as convenient, it's hard to get people to commit to a three-day event." See: Joel Bruckenstein and Bob Veres part ways to do their own conferences.
Not from Santa
The 71-year-old Chiricotti says he's done his part.
"After shouldering an 18-hour, seven-day-a-week workload for two decades and surpassing age seventy, don't you think that is enough? How much free intellectual leadership does one have to provide? Do I have to end in the Egyptian mud pits like the Israelites? Those 3 a.m. emails you get from me don't come from Santa. Most people think I am much younger, but those 18-hour workdays have definitely taken their toll. At some point, I would like to have a life and spend some time with my family," Chiricotti writes in an e-mail.
Typically, more than a 1,000 retirement plan specialists — about half of them advisors — attended the annual conference. Chiricotti always chose topics of rising interest in the industry such as participant advice and non-profit plans.
Fly-fishing, Pinot and Cuban cigars
While the sessions during the day were all business, Chiricotti prided himself in offering nighttime entertainment that advisors at the hotel for several hours after the seminars were finished each night.
In addition to the flamboyant themes, vendors have offered some flair at their booths as well. For instance, one year a vendor brought in a crocodile for participants to be photographed with. It was a big hit — except for the advertising salesman from a trade publication whose boot was urinated on by the croc. See: MarketCounsel, CFDD, T3 and Schwab vie for advisors to attend their fall conferences.
Whether Chiricotti will truly retire or if he's got something else up his sleeve, his dreams are good ones.
"People my age retire and this is a good time to wrap things up. Indeed, fly-fishing on the Guadalupe river near New Braunfels/San Marcos sounds pretty good to me. I might even get half bottles of Pinot Noir and Cuban Cigars to fit in the waders. One can only dream of such things."
---
Mentioned in this article:
---
---
---