Kenton Shirk: Five years ago when they talked to a wirehouse advisor they'd mention independence and it would warrant a chuckle.
Brooke's Note: We all have our favorite teams that we love. For me it's the Red Sox, Pats, Bruins and Celtics. But I love them much more when they are producing results. We can all feel warm and fuzzy about the superiority of the RIA model for producing a higher level of fiduciary care — but we might not cotton to the whole subject so much if they were lovable losers like the Chicago Cubs. They are not. These Cerulli numbers, looking forward and back, seem to bear out what we talk about anecdotally every day. Still, Alois Pirker questions the projections and we'd be a bunch of 1980s New Orleans Aints if we didn't at least give him a listen.
The market share of the RIA channel will grow 40% over the next four years, according to a new report from Cerulli Associates Inc. of Boston. See: RIAs and online brokers are winning the market-share game.
In the zero-sum game of market share, the big loser will be wirehouses, whose market share will decline by five percentage points from the end of 2013 to 2018. That loss by Merrill Lynch, Morgan Satnley UBS and Wells Fargo continues a steady trend of decline. Wirehouses lost 5% of market share between 2007 and 2013. See: The prognosis for Morgan, Merrill, UBS and Wells is even grimmer than the negative hype, Cerulli report shows.
The Boston-based research firm predicts that RIAs, consisting of 15,800 firms that manage $2.4 trillion in assets, will grow from 20% market share at the end of 2013 to 28% in 2018, a 40% increase. Pure RIAs are projected to grow 12% annually and hybrid RIAs account for the rest. Not bad for a channel pegged years ago as a maturing market laboring under the law of large numbers. Tiburon Strategic advisors report pegs RIAs as maturing market
75% gain in 11 years?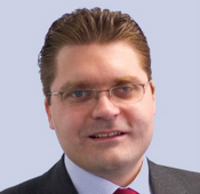 Alois Pirker: A 5% market-share erosion
for the wirehouses would be equivalent
to another major meltdown like we
saw in the financial crisis. I
don't predict that likelihood.
The fastest moving channel in the independent arena is that of dually registered advisors, which is slated to grow its market share from 8.8% at the end of 2013 to 12.4% in 2018, a hike of 40%. See: What swayed me to the hybrid cause after an early indoctrination as a 'pure RIA' disciple.
RIAs held 16% market share in 2007 and have grown 25% since that time. If Cerulli's prediction is true and RIAs grow from 16% in 2007 to 28% in 2018 that would be a 75% increase in an 11-year span.
Still, at about $6 trillion in assets, wirehouses hold the lion's share of investor money — and there ain't no way these tigers are yielding another 5% to the ragtag army of independent RIAs and half-RIAs , according to Alois Pirker, an analyst with Boston-based Aite Group.
"I'm a believer in the RIA story — no question about it. But a 5% market-share erosion for the wirehouses would be equivalent to another major meltdown like we saw in the financial crisis. I don't predict that likelihood. I think 2018 is too soon for that to happen."
Not dead yet
Pirker concedes that wirehouses have lost 5% market share since 2007, but says much of that was from the 2007 and '08 market meltdown. He predicts the wirehouses likely have about $6.5 trillion in assets. He even hints that wirehouse market share has become stable and if anything could even nudge upward.
"We've looked at the trend line since 2007. That's been challenging times for these firms but in the last few years we've seen market share stabilizing at around 36% and even increasing," Pirker says.
Singular sensation?
Wirehouses have struck back at independents by bulking up some of their fee business such as Merrill Lynch One. See: How Merrill Lynch Clear looks so impressively RIA-like and what shows how deceptive looks can be.
"What we see in the overall market is folks focused on fee-based asset management are growing much faster than commission shops. Again, the views are firms that have solid fee platforms will be able to benefit from the shift and won't lose as much market share as those who haven't. For instance, Merrill Lynch One will help them in the end," Pirker says.
It's too early to count wirehouses out, agrees Kenton Shirk, associate director at Cerulli.
"In terms of the biggest loss for market share in that time period, our estimate is wirehouses will lose 5% points in that period. There's good and bad to that," Shirk says. "The wirehouses have focused on high-net worth clients. They're doing well in that space. Their advisors have grown in productivity. While losing market share, their strategy is paying out in terms of core focus to build profitability."
'More of an erosion'
Shirk says departures at the wirehouses won't be a "mass exodus" but more a slow and steady departure.
"There is a market-share thing going on but they've built it to a point where they're profitable and it's what their strategy is and they're doing some things right," he says. "I think we'll see more of an erosion at the wirehouses. We see it as more of an erosion than a mass exodus." See: Merrill Lynch springs a 62-advisor, $13 billion asset leak in the first quarter.
Cerulli doesn't break out all of the numbers to the media because the company wants to keep its best stats for those who purchase the reports, Shirk says.
"We aren't sharing the actual wirehouse numbers because it's one of the key components in our reports that people pay to purchase."
Getting serious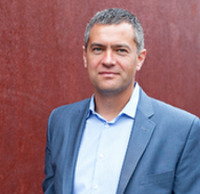 Phil Palaveev: We aren't seeing thousands
of advisors going independent. The numbers
are in the hundreds. I'd call
it a continental drift.
The dramatic shift to the independent movement over the last five years may be more of a mental-attitude change, Shirk says. Certainly, wirehouse advisors are now taking the independent movement more seriously.
"The one thing we heard talking to recruiters is they told us four or five years ago when they talked to a wirehouse advisor they'd mention independence and it would warrant a chuckle and it wasn't taken seriously. Now, it's almost part of the conversation and taken very seriously."
That's because wirehouse advisors have seen their RIA counterparts achieve success, he says.
"A lot of advisors didn't want to be the first to go that route, but now they know folks who have gone independent and survived through tough market conditions and have legitimate businesses. Now, you've got legitimization of channels like RIA," Shirk adds. See: Fed up wirehouse advisors more eager to leave than ever, study says.
All boats
There's one thing all advisor channels can cheer, says Philip Palaveev, chief executive officer of The Ensemble Practice LLC in Seattle: All advisors, even those in the wirehouse channel are growing.
"All of the data seems to show that the typical advisor — regardless of their channe,l is growing. They're growing at really strong rates. Our typical client is growing 20% this year. They're hiring and employing a lot of advisors."
Palaveev notes that his firm hasn't seen an outright rush to independence.
"We aren't seeing thousands of advisors going independent. The numbers are in the hundreds. I'd call it a continental drift."
RIAs win with younger clients
But Palaveev is convinced that RIAs are winning more than other channels thanks to younger clients. "That's where RIAs are really building their market share," he says. "They've been really successful. The newer business models are really successful at winning brand new clients who have never been clients before — especially younger clients. RIAs are winning a disproportionately larger number of younger clients who have never had advisors before." See: How RIAs can compete with super-RIAs, robo-RIAs and the 'phono'- and faux-RIA market of 2015 and beyond.
Twice the confusion?
One challenge for dually registered advisors is that it's hard to define exactly what they do for clients, Palaveev says.
"I'm surprised by the dually registered numbers but dually registered is very difficult to measure. The definition can be fuzzy."
But firms like LPL Financial have certainly seen dually registered growth once the firm made its RIA platform available and began encouraging its advisors to form an RIA. See: 5 Reasons why the hybrid RIA model may be a bigger deal than ever.
"I think more broker-dealers are willing to allow RIAs to use broker-dealer as a service agent and perhaps form their own RIA," says Palaveev. "There are real changes with more options. If you look at organizations like HighTower, they might be classified as hybrid and that could be fueling some of the numbers." See: How a hybrid RIA with nearly $2 billion in assets claimed a 10,000 square-foot Smith Barney redoubt.
---
Related Moves
December 20, 2021 – 11:59 PM
---
---
Mentioned in this article:
Aite Group
Consulting Firm
Top Executive: Frank Rizza
---
---
---
Stephen Winks
December 18, 2014 — 8:58 PM
There is and has been a great deal of confusion concerning advisory services and market share as evidenced by the Cerulli Report. Broker/dealers both wirehouse and independent, do not acknowledge their brokers render advise in order to avoid fiduciary responsibility. As a consequence broker/dealers and their regulators to not acknowledge or support the fiduciary standing of the broker. As such brokers by design have no control over their advisory services value proposition, cost structure, margins or professional standing as required by its compliance protocol. Thus RIAs who have control over their value proposition, cost structure, margins, professional standing who render advice and fulfill their ongoing fiduciary duties afford a far superior level of counsel at a far lower cost than brokers.
There are no mysteries why RIAs who are advisors will win large client accounts at will—thus market share.
New firms like Fiduciary Advisor Advocates (FAA) are supporting expert authenticated advice (uncommon even in the $100 million to $200 million space where our largest institutional consultants are not focused) acknowledge fiduciary standing (and can prove it) will fill the brokerage leadership vacuum in advisory services. This will (a) accelerate the expansion of RIA market share, (b) sharpen the RIA value proposition and© making it easier to execute expert fiduciary counsel required by statute in the consumer's best interests.
Wirehouses feel they can afford to loose top advisors until they have to adapt their business model and then it will be too late. As Harvard's Clayton Christensen observes in "Innovators Dilemma", the biggest mistake firms make when faced with industry redefining innovation is to look at innovation in the context of their existing business model when a new business model is in order.
Ever since Adam Smith introduced the "Invisible Hand" in 1776, there has never been an instance where the best interest of the consumer did not prevail. The wirehouses must adapt but their hubris will not allow them until it is too late.
SCW