Cerulli's new numbers buttress the RIAs-supplant-brokers theorem with 40% market share jump seen by 2018
Wirehouses will lose 5% of their towering market share in the next four years, the report says, but not all experts agree
Kenton Shirk: Five years ago when they talked to a wirehouse advisor they'd mention independence and it would warrant a chuckle.
---
Related Moves
January 21, 2023 at 5:03 AM
---
December 20, 2021 at 11:59 PM
---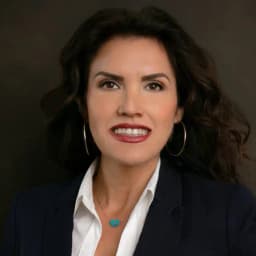 September 7, 2023 at 9:46 PM
---
---
Mentioned in this article:
Aite Group
Consulting Firm
Top Executive: Frank Rizza
---
---
---
Stephen Winks
December 18, 2014 — 8:58 PM
There is and has been a great deal of confusion concerning advisory services and market share as evidenced by the Cerulli Report. Broker/dealers both wirehouse and independent, do not acknowledge their brokers render advise in order to avoid fiduciary responsibility. As a consequence broker/dealers and their regulators to not acknowledge or support the fiduciary standing of the broker. As such brokers by design have no control over their advisory services value proposition, cost structure, margins or professional standing as required by its compliance protocol. Thus RIAs who have control over their value proposition, cost structure, margins, professional standing who render advice and fulfill their ongoing fiduciary duties afford a far superior level of counsel at a far lower cost than brokers.
There are no mysteries why RIAs who are advisors will win large client accounts at will—thus market share.
New firms like Fiduciary Advisor Advocates (FAA) are supporting expert authenticated advice (uncommon even in the $100 million to $200 million space where our largest institutional consultants are not focused) acknowledge fiduciary standing (and can prove it) will fill the brokerage leadership vacuum in advisory services. This will (a) accelerate the expansion of RIA market share, (b) sharpen the RIA value proposition and© making it easier to execute expert fiduciary counsel required by statute in the consumer's best interests.
Wirehouses feel they can afford to loose top advisors until they have to adapt their business model and then it will be too late. As Harvard's Clayton Christensen observes in "Innovators Dilemma", the biggest mistake firms make when faced with industry redefining innovation is to look at innovation in the context of their existing business model when a new business model is in order.
Ever since Adam Smith introduced the "Invisible Hand" in 1776, there has never been an instance where the best interest of the consumer did not prevail. The wirehouses must adapt but their hubris will not allow them until it is too late.
SCW