After leaving Northern Trust and later joining HighTower, Margaret Towle departs, cools her heels and lands at Merrill Lynch
The unusual instance may validate Wall Street's insistence that some advisors belong in their camp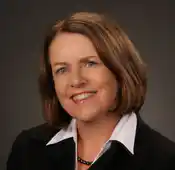 Margaret Towle's dalliance with non-national brands is over.
---
Justin
December 18, 2014 — 7:32 PM
Mister RIA
December 19, 2014 — 3:28 PM
I struggle to see how this is in the best interests of her clients. Perhaps that's not the point.
Fiduciary Advisor Advocate
December 19, 2014 — 5:03 PM
I hope this works out for all involved- but would be skeptical that it can. Brokers operate in a suitability environment and are compensated via transactions. Essentially any product sold/placed with clients does not need to be 'in the clients best interest' rather suitable for them. Advisors theoretically operate in a fiduciary environment whereby they are held to doing what is in the best interest of the client. So, I'm not sure how you act in the best interest of your client when you are not held to that standards…
That may seem like a minor point but I would suggest it is not minor particularly when advising institutional asset pools. Anyone who is involved in overseeing an asset pool which is for the benefit of someone or something else is in a fiduciary position with all the responsibility, obligation and potential liability regardless of whether that asset pool is $1M or $100B.
Let's not quibble about which service model- suitability vs fiduciary is best. But, let's also not confuse the issue for the investing public via semantics. Most importantly for the staff, investment committee, Board, Trustees etc. of an institutional asset pool- if you engage a broker and presume you are discharging your fiduciary duty…you are incorrect.
Check out www.faadvocates.com Under The Provocateur "Broker Advisor…BFF' the first paragraph is below
Broker Advisor…BFF
A number of years ago, a very bright, or perhaps a number of very bright Wall Street marketing executives made a seminal decision to change the title of "Broker" to that of "Advisor" or "Wealth Manager." A brilliant marketing move perhaps, but also a transition which has caused, and continues to cause, confusion for asset owners, investors and beneficiaries alike; "Is my advisor a broker or my broker an advisor?" More important, however, is what the difference is and how it affects the manner in which investors, asset owners and beneficiaries are serviced and charged.
Coach Maria Marsala
December 29, 2014 — 9:36 PM
Bainbridge Island is a beautiful place (right next door to where I live)
It's important for advisors to be happy, no matter where they land.
---
---