Brad Matthews: It was important if we were going to do something like this, [that] we worked with one of the leading firms.
Brooke's Note: Think RIAs don't believe robo-advice software has a future? The symbiosis between the biggest RIAs and robo startups continues with this deal. Peter Mallouk tends to fly under the radar and Trizic is under the radar. There's a perverse logic to this mating. There'll be more to come, no doubt.
Peter Mallouk is buying a stake in Trizic, a recently launched San Francisco firm that provides robo-services directly to advisors.
The Barron's No. 1 independent advisor, whose firm Creative Planning Inc. manages $12 billion in assets, has made the investment independently. The move places the startup right on the map — pretty good for a firm that just launched its platform in October and doesn't have the added expertise and clout that comes with VC backing. See: By outing a reluctant star in Peter Mallouk, Barron's Top 100 advisors list yields a surprise winner — Leawood, Kansas.
With the deal, Mallouk gains a horse in the robo-race straight out of the gate, thus immunizing himself against the threat of the technology. And, he gets a seat at the Silicon Valley table as he looks to expand by serving the mass affluent. See: HighTower adds an existing RIA and two big UBS producers to a burgeoning Silicon Valley office.
Mallouk's investment with Trizic comes as no surprise to Marie Swift, a Creative Planning client and president and chief executive of Impact Communications Inc. of Leawood, Kan.
Robo bandwagon
"It seems like all of the smartest advisors are getting on the bandwagon now," she says Peter has not gotten to the top of the Barron's list for making bad business decisions. He's a smart businessman and it'll be interesting to see what unfolds and whether other advisors decide his endorsement in Trizic gives them a sense of confidence."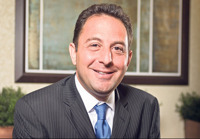 Peter Mallouk: I chose to invest
in Trizic because they're not a
competitive RIA, broker-dealer, or sub-advisor like
other providers.
The deal comes on the heels of Schwab announcing its intent to jump into the robo-advice business. Mallouk is known to be a TD Ameritrade custody client. Just as significant, his Leawood, Kan.-based rival for top advisor, Marty Bicknell of Mariner Holdings, who is No. 2 on Barron's list, has teamed up with Betterment. Former Barron's number one, Steve Lockshin, is also invested in Betterment. See: Fidelity and Betterment sign a deal with Steve Lockshin and Marty Bicknell as groomsmen at the altar.
Trizic is using TD Ameritrade as its custodian but the firm intends on partnering with other custodians as well.
What is known is that Trizic executives are consulting with Mallouk on a regular basis. Currently, Creative Planning is not utilizing Trizic's services, but it likely will.
"It's his personal investment and he doesn't want to be too public," Matthews says. "But we do consult with him. I can't share anything of the structure but we do consult with Peter about our strategy and the company. It was important if we were going to do something like this, [that] we worked with one of the leading firms. We wanted to work with one of the best."
Crossing channels?
Mallouk, who climbed rapidly to the top by building his RIA organically, frequently earns awards from industry publications. He is known to keep a low profile, however, and, true to form, declined to comment for this article.
But he was quoted in a release explaining his logic in purchasing Trizic — with a thinly veiled allusion to channel conflicts.
"I chose to invest in Trizic because they're not a competitive RIA, broker-dealer, or sub-advisor like other providers. Trizic understands the needs of today's advisors and tomorrow's consumers." See: Why exactly LPL Financial nixed NestWise and how OSJs, once again, may be wagging the big dog.
Matthews says: "I can't elaborate on Creative Planning's strategy going forward. But he's thought enough about what we're doing and the powerful technology that he agrees is lacking in the industry. He thought it was compelling and it was the right team that he wanted to invest his personal money into our company. He sees the trend that others see that this is a great way to scale your business and improve operational efficiencies and appeal to a digital-savvy consumer space."
Silicon-based talent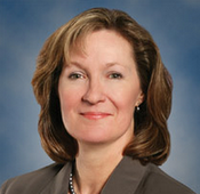 Marie Swift: It'll be interesting to
see what unfolds and whether other
advisors decide his endorsement in Trizic
gives them a sense of confidence.

Trizic, founded in 2012 by former wealth managers, is entering a crowded space where differentiation is getting harder and harder to come by.
One such difference can be found in the founders' backgrounds. Many of the efforts at disrupting Wall Street via Silicon Valley rely largely on talent from big name dot-coms including Amazon (San Francisco-based SigFig Wealth Management), Microsoft (Motif Investing Inc. of Rancho Cordova, Calif.) and LinkedIn and Facebook (Palo Alto-based Wealthfront Inc.).
Matthews served as a private banker at J.P. Morgan Private Bank until 2011. Before that, he was at Barclays and Citi Private Bank.
The firm's marketing leader is Laurine Garrity, who worked as chief marketing officer at Charles Schwab & Co. from February 2011 to September 2012 and then began her own consulting firm until joining Trizic.
The Schwab threat
Having a former marketing executive from Schwab onboard may be helpful to the firm since Schwab has announced that it's unveiling its robo offering in the first quarter of 2015.
Matthews takes an optimistic approach about competing with a giant. See: Wealthfront responds with force to Schwab CEO's robo announcement.
"We're emboldened by that and are excited by that and it brings awareness to the industry. Online banking had to start somewhere. It further validates that wealth management is going to the digital direction. It validates what we're doing. It's not just a fad. It's not just that digital advisors are here today and gone tomorrow. With Schwab and Vanguard, it acknowledges that we live in a digital area. Consumers do everything digital themselves. Why wouldn't that be the case in wealth management?" See: How Vanguard Group's robo-countering effort got to $1.3 billion of AUM so easily and why its future seems bright.
Kansas smarts
Creative Planning officially launched its platform last month and Matthews says there are a dozen advisory firms signed up and that it has fielded 50 inquiries in the last week. The advisors will pay Trizic a fee, but Matthews declined to offer any pricing.
"It's been an accelerating pace since our announcement and I think more and more awareness since you've got these 800- pound gorillas entering the space too. We're here to help firms figure out how to compete in this digital era," Matthews says. See: How RIAs can compete with super-RIAs, robo-RIAs and the 'phono'- and faux-RIA market of 2015 and beyond.
The young and connected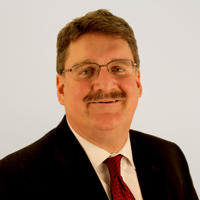 Tom O'Shea: Now, you have a
solution for them with an electronic
advisor which may incorporate a junior
advisor touching base with them once
a year.
The heat is now on wealth managers to offer more technical services, says Tom O'Shea, associate director at Boston-based Cerulli Associates. Clearly, RIAs are tapping into more Generation X and Y clients by working with these firms that he dubs electronic advisors.
"Advisors are feeling competitive pressure with these firms and the best thing to do is partner with them. There's an opportunity here where an advisor can be freed up — especially with small accounts — by working with these electronic advisors," O'Shea says.
"These younger generations live off smart phones. They consume products a different way. If you're a sizable RIA, you'll have friends and family that you'll get referred to. Now, you have a solution for them with an electronic advisor which may incorporate a junior advisor touching base with them once a year and it's an excellent way to bring them into the fold and if they graduate into wealthier individuals than the advisor can address them. There are certain things that won't be automated away." See: The big impression Mark Tibergien and his reverse mentor, Kayla Flaten, 25, made on me over a Manhattan lunch.
Top advisor
Matthews, who met Mallouk through a mutual connection, is impressed with Mallouk's investment approach.
"If I hadn't put my personal wealth into this company, I'd be investing with Peter. He takes a private banking approach with very high-touch and very sophisticated approach to wealth management and he's done an absolute wonderful job and look at all of his accolades. We admire him and what he's built over time," Matthews says.
Still, the specifics of the relationship Creative Planning will have with Trizic going forward is unclear.
"[Mallouk] hasn't described in too much detail about the nuances of his business or how he manages these client relationships," Matthews says. "We have a number of relationships with advisory firms and every day we hear common trends. They want an efficient way to handle smaller account and not turn them away. I left J.P. Morgan and I was managing for very successful families but we didn't have a very compelling offer for their children or grandchildren. We were having to point them to another service."
100 trades in seconds
Trizic has been building its effort for the past two-and-a-half years, Matthews says.
While some robo advisors serve as the sub-advisor and also become an RIA, Trizic is not an RIA and does not serve as a sub-advisor. See: Josh Brown and Barry Ritholtz, masters of the financial Twitter/blogging universe, launch a robo effort to monetize their followers.
Advisors will choose investment options from Trizic including ETFs, mutual funds, and even individual securities. Clients will then fill out a questionnaire and the RIA will direct their investments based on their asset allocation.
"The real power comes to bear is what we've built for advisory firms and that's a separate advisory portal and it's not just a dashboard," Matthews says. "This took nearly three years to build. They can change their model portfolio and enter one trade or 100 trades and it takes seconds. That's why Peter invested in us. He's seen every system that's out there and he's been doing it for a while and he's pretty sophisticated. When you see how easy and fast it is to manage these accounts it's staggering."
Still, it's not all about technology and you take the best people where you can find them.
"People in Kansas aren't just corn farmers out here," Swift says. "There are some pretty smart business people and Peter Mallouk's one of them. He's one to watch." See: How a Kansas wealth manager ate New York — or at least one of its big advisory firms — owned by an Arthur Andersen orphan.
---
Related Moves
October 16, 2020 – 7:49 PM
---
November 20, 2019 – 10:19 PM
---
---
Mentioned in this article:
---
---
---
Stephen Winks
November 10, 2014 — 10:42 PM
The significance of Trizic being acquired by Peter Mallouk is that portfolio construction is treated as an expert technology rather than an expensive outsourced asset management function. This allows Mallouk to greatly streamline cost, gain control advisor margins, greatly enhances the level of portfolio detail that can be directly managed, supercharges the advisor value proposition and is consistent with professional standing as required by statute requiring continuous comprehensive counsel. This is clearly not an extrapolation of pervasive brokerage advice products but a rare example of an Advisor taking control of their value proposition in the best interest of the investing public.
This new advisory business model has largely been aspirational until now. Mallouk has made a superior value proposition possible in the client's best interest at a lower cost while generating higher advisor margins. This is presently not possible in a brokerage format. Consumer's and advisors love it. What is not to like.
SCW.