Peter Mallouk buys a stake in Trizic
Barron's No. 1 advisor is likely to have his $12-billion RIA, Creative Planning, become a Trizic client
Brad Matthews: It was important if we were going to do something like this, [that] we worked with one of the leading firms.
---
Related Moves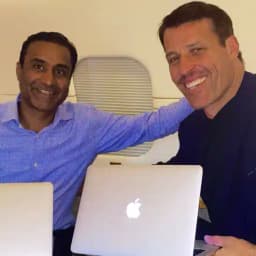 October 16, 2020 at 7:49 PM
---
November 20, 2019 at 10:19 PM
---
---
Mentioned in this article:
---
---
---
Stephen Winks
November 10, 2014 — 10:42 PM
The significance of Trizic being acquired by Peter Mallouk is that portfolio construction is treated as an expert technology rather than an expensive outsourced asset management function. This allows Mallouk to greatly streamline cost, gain control advisor margins, greatly enhances the level of portfolio detail that can be directly managed, supercharges the advisor value proposition and is consistent with professional standing as required by statute requiring continuous comprehensive counsel. This is clearly not an extrapolation of pervasive brokerage advice products but a rare example of an Advisor taking control of their value proposition in the best interest of the investing public.
This new advisory business model has largely been aspirational until now. Mallouk has made a superior value proposition possible in the client's best interest at a lower cost while generating higher advisor margins. This is presently not possible in a brokerage format. Consumer's and advisors love it. What is not to like.
SCW.