News, Vision & Voice for the Advisory Community
The $9.4-billion RIA is said to be facing massive challenges in retaining advisors and clients -- rumors discounted by CEO Doug Wolford
November 4, 2014 — 6:02 AM UTC by Brooke Southall
Brooke's Note: It is hard to believe that it was only 19 days ago that David Zier died. But the span of time is an eternity in a fast-moving business world. We don't know much more than we did initially about the legal/regulatory intricacies and the circumstances that tied the tangle to an unfathomable loss of a beloved person. Maybe it's not our business. But the rumors of Convergent's understandable business challenges in the wake of the tragedy are persistent and seem louder in the deafening silence. Fortunately, as this article was several days into conception, Doug Wolford offered a few thoughts and they seem reassuring. Convergent, he says, is working hard behind the scenes to create a succession plan and keep clients and employees on board.
Convergent Wealth Advisors is facing massive challenges in the wake of losing its charismatic chief executive, David Zier.
Ultra-affluent clients are demanding answers from the Potomac, Md.-based RIA and the 70-employee firm also has dozens of employees who have reached out to executive recruiters to let them know they want to explore career opportunities, according to recruiters and other sources.
The void created by the death of Zier can not be overstated. In addition to running the company, he was its biggest rainmaker. Zier's team controlled $5.8 billion of the firm's $9.4 billion of assets, according to Barron's. See: Barron's: David Zier's death takes another tragic twist.
Personal tragedy
With rumors and questions flying about David Zier's apparent suicide on Oct. 15 and just how connected it was — or not — to his doings as chief executive at Convergent, City National, a Los Angeles-based bank that owns the RIA, has declined to comment at all. It has referred queries to Douglas Wolford, Convergent's president, chief operating officer and acting CEO. See: The RIA business mourns the death of David Zier.
Unanswered questions from a reporter to City National's press representative Cary Walker included:
- As the owning bank, are you changing managers or other protocols or offering assurances to clients?
- Has City National sent in a team to look over the Convergent books to ensure that there weren't any irregularities that extend beyond those we already know of?
Doug Wolford sent this e-mail Monday afternoon: "These kinds of rumors arise out of a terrible tragedy for Dave Zier and his family, and those who promote them are seeking to exploit that personal tragedy. The facts are that Convergent remains strong, and our focus, as always, remains on serving our clients and providing a world-class experience that is the envy of many competitors. And if 'keeping our heads low' means 'not addressing rumors and keeping our focus on our clients' ... then yes, we will continue to do so with pride."
E-rased
There are now few traces of David Zier or what he meant to the firm on Convergent's website. In the immediate aftermath of the revelations about his death on Oct. 24, there were a few words next to a picture of a candle. Zier died on Oct. 15.
Steve Lockshin, former chief executive and chairman of Convergent declined to comment. See: RIAs are merging then making up names like Exencial, Syntal, Aspiriant and Private Ocean but experts question the practice.
Message control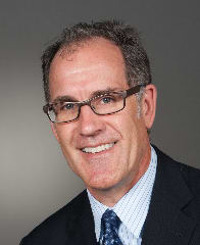 Dan Inveen: Shock or not, you
need to move forward even if
you don't have all the right
answers.
The low-flow of communication from the bank may not be the best approach, according to Dan Inveen, managing principal of FA Insight, a research and consulting firm for the RIA business based in Seattle. Inveen did not claim to have personal knowledge of the situation but offered thoughts based on his experiences counseling firms in crisis.
"I'm sure all these people are just in shock," he says. "Shock or not, you need to move forward even if you don't have all the right answers and be somewhat communicative to assure the existing advisors and especially the clients that the organization survives. The longer you wait to get in front of the message, the longer you risk losing control of that message. Others will come up with versions of where things are going." See: Opinion: How Goldman Sachs exposed its jaw to a massive PR blow from The New York Times' op-ed page.
Says Wolford: "Clients have been terrific. We just tell them the truth — that while many companies might talk about what they might do if they discover a problem, we can show what we have actually done. I believe that our full and fast response to this situation will in time become a model for the industry."
Still, Inveen says he would have expected the firm to say more about its succession plan by now. "It's not something you expect or think is going to happen but it's something every business needs to address." See: The SEC wants you to consider the catastrophes.
Wolford says that a succession plan will be revealed soon.
Appetite for RIAs
Convergent, formerly known as Lydian Wealth Management, was acquired by City National's wealth management roll-up in 2007. At the time, Lockshin owned and headed up the firm. Lockshin moved on in 2012, leaving Zier, then just 42, with big shoes to fill. See: Fidelity and Betterment sign a deal with Steve Lockshin and Marty Bicknell as groomsmen at the altar.
City National has continued to aggressively purchase big RIAs. It bought Boston-based Lee Munder Capital Group and its $4 billion of assets in 2009 and in 2012 it bought New York-based Rochdale Investment Management and its $4.8 billion in assets. Rochdale was then rolled in with City National's own $18 billion of wealth management assets.
Eyes on Wolford
When City National bought Lydian in 2007,Thomas Coyle wrote in Family Wealth Report: "Right now City National's $4-billion-in-assets investment-management division offers mainly internally managed mutual funds, which aren't generally held out as the investment vehicle of choice for the kind of high-tier millionaire the bank wants to woo with help from Lydian WM. Its Los Angeles-based asset management subsidiary Reed Conner & Birdwell caters to high-net-worth clients all right, but its specialty is in-house management rather than best-of-breed advisory."
"This brings an open-architecture wrapper to City National," added Liz Nesvold of New York-based Silver Lane in the 2007 article. "It's really an incredible prospective distribution opportunity."
Whether Convergent remains independent or gets folded into City National may hinge on Wolford's managerial capabilities. Until now he's been content in the shadows as COO of Convergent. He has an eclectic background: He holds an undergraduate degree in engineering from North Carolina State University, earned an MBA at University of Maryland College Park, earned a certificate in French Language form Paris-Sorbonne University along the way.
Wolford spent three years at Fairfield, Conn.-based General Electric Co. and owned his own consulting company for seven years before joining Convergent in 2010.
---
Mentioned in this article:
---
---
Share your thoughts and opinions with the author or other readers.
---