How Schwab's firing of a small RIA as a client became a three-year legal ordeal (Part 1)
Michael Kelly is out to prove he was discriminated against based on his firm's size but Schwab execs say he crossed lines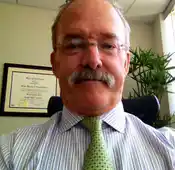 Michael P. Kelly was incensed at the letter's stark language and the fact it had already been sent to clients.
---
---
Mentioned in this article:
TradePMR
Asset Custodian
Top Executive: Robb Baldwin
---
---
---
Richard
November 21, 2014 — 5:49 PM
Keep up the good fight against these bullies Michael Kelly. I will say a prayer for you!
Mister RIA
November 21, 2014 — 8:34 PM
I still fail to see why any RIA does business with Schwab when they are so openly hostile to us. They openly compete with is and treat folks like this with aggressive disregard for their reputation… collegues there are other fine custodians who are much more aligned with us. Make Schwab feel in the wallet.
Craig Morningstar
November 22, 2014 — 12:39 AM
To Advisors with $10 to $50 mil in AUM:
Going solo can be done. While it can and has been done by many, why put your practice, business and livelihood at risk with disadvantages of compliance, technology, experience, staff and much more, with no leverage.
With a clean compliance record, a good practice, and other positive attributes you are probably a great fit for Dynamic Wealth Advisors. Look us up and call us to learn more. You'll be glad you did.