Alex Murguia rolled up his sleeves after the product fit wasn't quite right initially.
Brooke's Note Think about how far down the value-proposition food chain financial planning has become to providers of financial services. At the top of the chain is investment banking and momentous fees or the interest income generated by the colossal book of loans at a bank, or the life insurance policies sold to tens of thousands of employees at a large corporation. For any of these companies, selling financial products is the most secondary of endeavors. Then, on an even lower plane, comes financial planning. Even at many RIAs, financial planning is still safely secondary to investment management. So it is an important story for RIABiz heading into 2015 when a financial services firm like the Buckingham Companies makes an effort to revamp both its technology and its approach in favor of putting financial planning as a top value-add. Also worth noting is that this big and fast-growing RIA chose a fledgling startup as its partner — almost an unspoken rebuke to the more well known planning software makers in the bargain. But whether real-time data is crucial to less-than-real-time plans remains to be seen.
The Buckingham Companies — the St. Louis-based Dimensional Fund Advisors' TAMP and RIA — bounded from $20 billion to $25 billion in managed assets in the last year by continuing to market intelligently to accountants who advise on investments.
But for all the success of Buckingham Asset Management LLC and BAM Advisor Services, two divisions of the Buckingham Companies that combine to account for nearly a third of the managed assets of the $80 billion-plus Focus Financial Partners LLC, its executives were apparently concerned that their firm's value proposition was vulnerable in the one area in which it needed to be strongest — financial planning. See: A $17-billion RIA doubles down on a social media strategy that netted it 50 Facebook employees.
The weak link was the proprietary technology Buckingham relied upon to produce reports and actionable, timely advice that follows trends. Nothing says dead software like old, pallid and pasty data.
Daily updates
BAM Advisor Services, will rectify that problem by implementing inStream Solutions LLC, according to Jeff Remming, chief operating officer of Buckingham.
"Most people create a plan or run analysis and put it on the shelf and revisit it every six months or a year. What inStream lets us do is keep that advice alive and daily it helps us to be more active in goals-based planning," Remming says. "The tools that inStream provide clearly demonstrate we're raising the bar for our clients." See: Could inStream be the Next Big Thing in RIA technology?.
Buckingham and BAM Advisor Services will be using inStream's planning program for its 370 advisors representing more than 140 client firms. Company executives say the software is perfect for their goal-based plans — "goal-based" being the latest buzzword for financial planning. Merrill Lynch has hammered advisor ears with that phrase in promoting its Merrill Lynch Clear software — the wirehouse answer to living, breathing planning software. See: How Merrill Lynch Clear looks so impressively RIA-like and what shows how deceptive looks can be.
Before inStream announced this deal, it had $7 billion in assets administered with about 7,000 financial plans in percolation.
Buckingham will administer all $25 billion of its assets with the software, according to the company. The company will train advisors that use the BAM TAMP with help from inStream.
No refreshment needed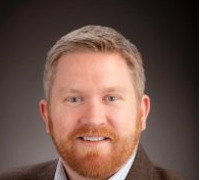 Jeff Remming: It's not a flash
and pan technology that we see
out there these days.
inStream is the only firm that uses real-time data to generate proactive alerts for advisors, says Bill Winterberg, founder of FPPad.com, an Atlanta-based technology consulting firm.
"This includes updating information on current mortgage lending rates and identifying opportunities when clients can refinance an existing mortgage and realize cost savings over the life of their loan," Winterberg says. "Do not confuse the real-time data with data on holdings and portfolio positions. Nearly all other platforms [namely eMoney, MoneyGuidePro, Naviplan, etc.] do this function on a daily basis. But that data is limited to portfolio insight, and does not extend into other non-portfolio assets like homes, autos, cash balance insurance policies or liabilities such as mortgages, credit card debt, business loans."
The other technologies are less automated, Winterberg says. "On the goal side, most platforms require advisors to manually open a plan and refresh it in order to see how new information affects the goals and outcomes. inStream does this with no advisor intervention."
More than 39% of advisors are still producing paper financial plans, according to an SEI Advisor Network study done in August.
Recovered swagger
Alex Murguia, founder and president of inStream Solutions, created the beta version of this tool for the clients of his RIA, McLean (Va.) Asset Management Corp.
inStream made its debut in 2012 in an attempt to make financial plans more dynamic. Before presenting a single line of code, it earned accolades and expressions of confidence from RIA pundits and it got Zohar Swaine to come aboard after he had departed TD Ameritrade. See: Could inStream be the Next Big Thing in RIA technology?.
But Swaine left a year later to hang his shingle as president of New York-based Mink Hollow Advisors LLC, a consulting firm to the wealth management industry. See: Five RIA happenings: MarketCounsel shapes up; Zohar emerges, a new RIA-focused recruiting firm pops up and two more.
More info, faster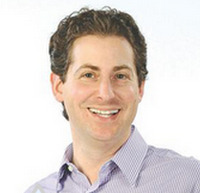 Adam Birenbaum: We are certainly not
guinea pigs here.
With this flagship deal, inStream appears to have rediscovered some of its swagger and momentum.
The firm's technology will increase an advisor's value to clients, says John Wotowicz, executive chairman at inStream. RIAs, who tend to have long-term approaches, won't likely get notifications daily about clients' goals changing, he acknowledged. But it's quite possible an advisor could get one notification a week about a change in the client's plan and that will trigger a phone call to the client.
The company offers a number of examples of the importance of real-time data even in the case of long-term planning where the goals often don't change much.
For instance, if a client wants to be 80% certain of reaching their retirement income goal of $200,000 annually and that percentage drops below 80% based on market returns, then the advisor would call them to talk about what changes they may want to make.
"Think about the value that comes to the client when the advisor tells them that they are running the client's numbers every single day and caught something that could be meaningful to the client — that is important to the client," Wotowicz says. See: 9 things advisors to 401(k) plans must do to keep clients out of hot water.
In addition, RIAs will get alerts about important changes that affect financial plans, such as mortgage interest rates going down.
Earlier retirement
Even though a client's goals don't change much over the course of time, their progress toward those goals could change a great deal in the course of one year, says Kevin Grogan, director of investment analysis for Buckingham.
"A client might go into a year like 2013 thinking they are two years away from retirement, but the market has a great year and the client's portfolio goes up. InStream reruns their numbers on a nightly basis, so as the advisor you're able to proactively reach out to a client to tell them they now have the freedom to stop working whenever they want, a year early if they'd like to." See: A refresher on how an advisor should approach the needs of clients as they near retirement.
Executives from both companies declined to offer specifics about the contract between Buckingham and inStream except to say it is 'long-term.'
Not a startup
It wasn't easy to find the right product to address the need for better data updates, says Buckingham chief executive Adam Birenbaum.
"We've searched far and wide for the best partners in the industry. Our technical roots (founded by accountants) create a level of expectation in those partners that is quite high. We have great confidence and faith that the InStream team will be up to the challenge."
It is unusual for an established company to bet its future on a relative startup. But that is really not the way Birenbaum sees the circumstances here.
"We see them as growing industry leaders — not a fledgling organization — and we're pleased to be associated with them. We never do anything without deep discovery — not only of the product but of the people."
He adds: "The product is impressive but the people are even more so. We are certainly not guinea pigs here."
After you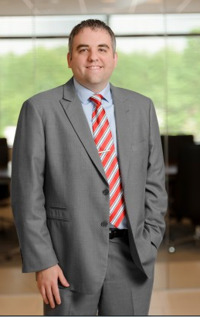 Kevin Grogan: As the advisor you're
able to proactively reach out to
a client to tell them they
now have the freedom to stop
working whenever they want.
Mercer Global Advisors, a Santa Barbara-based RIA with $5 billion of managed assets, signed on with inStream in early 2014. See: The TD Ameritrade-Orion pairing again proves productive — this time to wrest assets from a $3.6 billion Schwab RIA.
inStream's previous deal with Mercer gave Birenbaum a sense of comfort, as does the fact that inStream completed successful integrations with TD Ameritrade, Redtail Technology, and Orion, he says. See: 12 key events of 2012 that rocked the RIA technology landscape, Part 1.
Murguia recruited high-profile figures for the inStream team, including John Wotowicz as executive chairman. Wotowicz is a former board member for Dimensional Fund Advisors LP in Austin, Texas. Murguia also recruited Peter Corsell as a board member. In 2008, MIT Technology Review recognized Corsell as one of the top 35 innovators in the world under the age of 35.
Never TMI
Wotowicz is convinced that inStream's product will appeal to many other RIAs as well.
"For an advisor to really do an effective analysis of the annual review is very comprehensive but here you can have that same analysis being done for you every single day. There are an entire host of calculators being run every day for insurance, Social Security and other alerts that will be sent to the advisor."
Skeptics of such a planning approach say it is simply overkill, TMI or even counterproductive because it brings a day-trading mentality to financial planning. See: How ETFs have been oversold when it comes to flexibility, lower costs and tax efficiency.
But such thinking does not account for the expectations of a new generation of investors who appreciate those frequent updates and analyses, Birenbaum says. It's an informed opinion: His firm has built a niche among Facebook employees and other young, wealthy investors hungry for high-quality data. See: A $17-billion RIA doubles down on a social media strategy that netted it 50 Facebook employees.
Next Zuckerbergs
As an example of the depth of counsel that Facebook employees seek, Birenbaum says many of them continue to accumulate assets but that many of them are more interested in being Mark Zuckerberg than working for him. They are taking their expertise, capital and connections to new ventures — creating a demand for a different brand of advice. See: Two Silicon Valley RIAs marry their practices to lay the groundwork for succession.
"We are now beginning to have pre-IPO conversations with them. We have also made some great inroads with some professional firms — e.g. law firms — to provide wealth management services to their equity partners."
In addition to inking a partnership with inStream, Buckingham purchased three firms this year that together have brought on $630 million in assets: $100 million AUM Wealth Management Group in Irvine, Calif.; the $130 million AUM Great River Asset Management in Burlington, Iowa; and Hufford Advisors in Indianapolis, which manages $400 million.
Buckingham has two more deals lined up for the end of this year, whose AUM will total just under $100 million between the two, he adds.
Not just for solo firms
On the BAM side, the firm has added 12 new firms this year, acting as outsourcer for their investment assets.
"What is most exciting for us is that our collective community now advises over 18,000 families," says Birenbaum.
"Also, while many folks may have a view that TAMPS are for small, solo practitioner RIAs — and we work with those too — we have firms that range up to $1 billion and the average firm we work with has nearly $125 million of assets. The number of professionals in the firms we work with is also multiples less (so tremendously less staff) with our firms because BAM is by their side."
---
---
Mentioned in this article:
---
---
---