United Capital unveils its killer electronic app but boomer clients still say: Paper, please
The $10.5-billion RIA spent millions of technology but client habits may delay use of the electronic version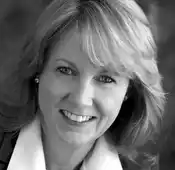 Gail Graham: We firmly believe that the Guidebook is to financial planning what the smartphone is to the telephone booth.
---
---
Mentioned in this article:
---
---
---
Stephen Winks
October 8, 2014 — 6:50 PM
Large scale institutionalized support for (fiduciary standing) advice which would make advice safe, scalable, easy to execute and manage as a high margin business at the advisor level does not exist as broker/dealers have self selected not to acknowledge or support advice. United Capital is not there yet in support of continuous comprehensive counsel required for professional standing, but it is in the advisory business, unlike conventional brokerage firms. Though financial planning (as defined by the FPA and the Standards Board) and fiduciary duty are two distinctly different considerations, United Capital may be the first "advisory services" firm to address and manage the depth and breadth of counsel its advisors render in a scalable format. This is an important first step with significant competitive implications.
Forty years ago at the genesis of Financial Services Corporation (FSC) John Bell Keeble, the Father of Financial Planning (personally funding the IAFP for more than a decade), had a centralized planning function ultimately (serving 3,000 advisors/planners) and every client had to have a detailed plan before an account was open. This was in an era before the advent of the personal computer where complex estate calculations had to be done by hand (John was an estate attorney). That level of highly personalized service/counsel has never been replicated since—but United Capital is moving in that direction and in doing so has set a very high benchmark for highly personalized advice and eventually the continuous comprehensive counsel required by statute.
SCW