How a Deloitte breakaway built a $3.8 billion RIA rapidly in Seattle -- and why those billions moved from Schwab to Fidelity as part of the story
Jon Jones took a year off to hike 35 countries with four kids but a vendor really made his patience run thin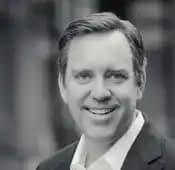 Jon Jones: I'd gone full-force in terms of how to make myself replaceable; that was my goal in hiring a director of finance, hiring a director of marketing, hiring a director of technology, hiring a COO to basically take over the daily management.
---
Brian
October 8, 2014 — 2:10 PM
Eric
October 10, 2014 — 11:47 AM
What a wonderful firm. Great comments about Schwab – shows their true nature. Go where you're appreciated.
---
---
Mentioned in this article:
Fidelity
Asset Custodian
Top Executive: Sanjiv Mirchandani
---
---