News, Vision & Voice for the Advisory Community
The former LPL executive's roll-up effort absorbs accounts of West Coast Asset Management, after it had challenges as a stand-alone RIA
October 6, 2014 — 8:59 PM UTC by Brooke Southall
Brooke's Note: Looking to do a deal? Then look for a partner that has recently experienced tumult. Once things get in motion, they tend to stay that way.
Two young Santa Barbara, Calif.-area financial advisors, whose firm lost its famous founder and patriarch, have found a new one in Derek Bruton.
Lance Helfert, 41, president of West Coast Asset Management and Atticus Lowe, 35, WCAM's chief investment officer, are leaving what remains of an ambitious RIA effort launched by Kinko's founder, Paul Orfalea, to join Lucia Capital Group of San Diego.
Bruton joined Lucia in July as chief executive after abruptly leaving LPL Financial. See: Derek Bruton joins forces with Ray Lucia Jr. in San Diego to execute national RIA hybrid plan.
Orfalea, who left WCAM two years ago, built out an ornate office space at 1205 Coast Village Road in Montecito, Calif. — a celebrity-studded town outside Santa Barbara — that had room for about 20 employees. But the market's retreat in 2008 meant the that the RIA was never able to grow to a point of being able to fill those desks. Eventually the company moved to cheaper digs in the basement of that building, according to local sources. See: How a hybrid RIA with nearly $2 billion in assets claimed a 10,000 square-foot Smith Barney redoubt.
The WCAM advisors have about $175 million held and managed in 99 accounts, according to the firm's ADV.
Sales king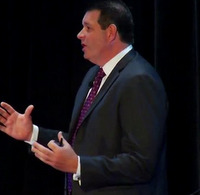 Derek Bruton: WCAM has a clear
value proposition.
Under the deal announced Sept. 24, Lucia Capital acquired WCAM's client relationships and their stewards, Helfert and Atticus. Terms of the deal to acquire WCAM's advisors and their accounts were not disclosed but sources say it is unlikely that Lucia Capital had to pay in much capital at closing.
"We are delighted to enter into this agreement with West Coast Asset Management and welcome to our firm Lance Helfert and Atticus Lowe, two highly skilled veterans of the high-net-worth space," said Bruton in the press release. "WCAM has a clear value proposition in the market and a strong history of offering elite asset management solutions and superior client service." See: LPL brings aboard a godfather of clearing business.
Bruton is a newsmaker well traveled in the high echelons of RIA business services society. He was at the top of the need-to-know information tree on the sales side of San Francisco-based Schwab's RIA custody unit. Before that, he served as head of Merrill Lynch's RIA custody unit, followed by top RIA sales positions at Jersey City, N.J.-based TD Ameritrade and Boston, San Diego and Charlotte, N.C.-based LPL Financial. See: What is the story with Derek Bruton's sudden LPL departure?.
"It's essentially a self-fulfilling lateral hire," says Mark Hurley, chief executive of the Fiduciary Network of Dallas.
Doesn't work here anymore
The Santa Barbara advisory community has been watching West Coast Asset Management with interest since it was founded 14 years ago ever since local benefactor Paul Orfalea jumped into the advice business.
Orfalea founded Kinko's in 1970 while attending USC Marshall, the business school. The first Kinko's was a 100 square-foot office supply kiosk in the Isla Vista neighborhood of Santa Barbara that he paid $100 a month for.
Orfalea,whose net worth is pegged at $250 million in press reports, declined to respond to a query placed through his website. When a reporter phoned WCAM trying to contact him, a receptionist said: "He doesn't work here anymore."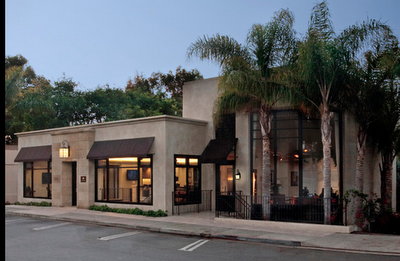 The market crash of '08 meant
that WCAM never completely filled the
offices Orfalea had meant for 20
employees.
Energy loss
West Coast Asset Management is known for its bets on natural gas some of which were hard hit, according to the unnamed San Diego advisor. The person added that the firm's ability to attract assets in Santa Barbara was diminished in the wake of that wrong-way energy play.
In a 2008 InvestmentNews interview, Orfalea mentioned his interest in ATP Oil and Gas and Contango Oil. ATP was trading in the $45 range around the time of that interview and now trades for about a penny. Contango traded as high as $92 in 2008 and hovers about $32 today. It is not clear that West Coast invested in either of these companies. See: Why RIAs (Republicans, too) need to snap out of willful ignorance about climate change to claim the mantle of wealth stewardship.
'Innuendo and speculation'
The Santa Barbara advisory community buzzed in 2010 when the firm hired Andrew Firestone — reality TV personality, scion of Firestone tire company and man-about-town — to work in a business development capacity. Firestone had gained a minor portion of celebrity as the eponymous bachelor on ABC's "The Bachelor" in 2003. Before coming to WCAM, Firestone had no professional investing experience but is a well-liked figure around Santa Barbara, the advisor says.
Firestone spun off from WCAM in July to pursue real estate investments but continues to share office space.
In December 2013, the Securities and Exchange Commission entered an administrative order against West Coast Asset Management and Helfert, its president at the time. The matter involved statements by WCAM and Helfert made in an e-mail to an advisory client in November 2008 regarding a hedge fund that WCAM managed, the West Coast Opportunity Fund.
Without admitting or denying the allegations, Helfert "consented to the entry of the order," according to the firm's ADV.
Lucia Capital declined to respond to any of the issues raised in this article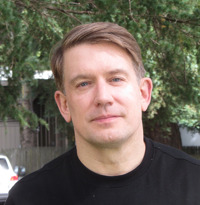 Mark Hurley: It's essentially a self-fulfilling
lateral hire.
Last week, however, the firm e-mailed this statement:
"A major part of the success of Lucia Capital's transaction with West Coast Asset Management has been the longstanding trust and confidence WCAM clients have in Lance Helfert and Atticus Lowe, both in terms of their professional track records as well as their deep sense of integrity. The reaction to this acquisition by WCAM clients has been overwhelmingly positive, and they are very pleased that Lance and Atticus will be part of our team going forward. We find it peculiar that unnamed individuals with their own agendas would want to anonymously single out and distort matters that have no bearing whatsoever on the quality of the business or the nature of service provided to the WCAM clients. As a matter of policy, we do not comment on such innuendo and speculation from unnamed individuals."
Future for Lucia
This deal sets the stage for many others to follow, according to Bruton.
"This transaction with West Coast Asset Management is just the beginning of a focused acquisition strategy for Lucia Capital. Going forward, we will continue to aggressively explore acquisition opportunities with other independent firms that can benefit from Lucia Capital's years of experience, strategic vision and industry-leading financial planning and investment offerings," he wrote in the statement.
With the addition of the WCAM's offices in the Santa Barbara area in California, Lucia Capital Group now has 17 offices nationwide with over 70 employees. Through its subsidiaries and affiliates, it oversees approximately $2.3 billion of client assets.
---
---
Share your thoughts and opinions with the author or other readers.
---