Bob Reynolds: Empower was clearly the one the first time we heard it.
Brooke's Note: You can't always tell a company by its brand, but a brand sure can be annoying if form doesn't follow function. See: Fidelity, Vanguard and Schwab have top 401(k) brands but plan sponsors like the service of off-brands better, study shows. I've always liked "Apple" because the fruit is so perfect yet so unpretentious and the company's products seem to follow that lead. See: Empower wins Apple's $3.5-billion 401(k) account from Schwab. With a brand like Empower, you're almost begging the customer to say: Okay, show me what you've got. Go ahead. Empower me.
Dropping its old name like a bad habit, the nation's second-largest retirement company is going with a hot new number — Empower. See: Bob Reynolds does 'a lot of testing' to avoid foisting his 'Great West' brand on JP Morgan and Putnam Investments clientele .
In a play on its corporate parent name, Power Inc., and with a nod toward the New Age, Great-West will use the one-word moniker on all its marketing materials for its retirement division. That includes the former J.P. Morgan and its mega-plans, Great-West with its small plans and Putnam with its middle-sized plans. See: Just what good Bob Reynolds' purchase of J.P. Morgan's billions — sans sweet brand — will do for his Great West-Putnam 401(k) empire.
With its more than $400 billion in plan assets, executives at the Greenwood Village, Colo.-based firm are hoping the brand Empower appeals to participants, employers and advisors so advisors will want to bring more business over to Great-West. The combined-firm has nearly seven million defined contribution participants.
Had me at 'Empower'
The choice of a unifying brand name has been the question on everyone's lips since the creation of Great-West, says Bob Reynolds, chief executive of Great-West Lifeco.
"In talking with actual clients of the three businesses, I can tell you the biggest question always was what are you going to call this new entity. Empower was clearly the one the first time we heard it. We want to empower the participants but I wouldn't downplay the plan sponsor. In many of our discussions with plan sponsors, they were looking for ways to empower their employees."
The legal name of the firm will remain Great-West, but all of the branding will use Empower.
Not a made-up word
The move follows the coming of Voya, the new name for the former U.S. division of ING, another large retirement firm. See: What's behind the sudden exit of Voya's top 401(k) exec, Maliz Beams, and her replacement by the firm's chief executive, Rod Martin.
The decision by Great-West was clearly based on a thoughtful process by the marketing team, says Megan Carpenter, managing partner of FiComm Partners, LLC based in Los Angeles.
"My initial reaction is that the executive team, presumably working with an advertising and design agency, made a decision to emulate brands like Fidelity in lieu of creating an entirely made-up word (think Voya). They chose a recognizable word, 'empower', that has significance for their target audience. In contrast to Hewitt and Mercer, whose established brand names need no clarification, Empower Retirement went with a brand name that has immediate meaning."
All of the branding work and marketing was completed by Great-West.
Carpenter adds that the brand could be effective but its success hinges on the marketing.
"The retirement plan business is an advisor-driven business. A successful marketing campaign promoting the new Empower Retirement brand will need to be focused on value-added resources for the advisor, along with integrated references to the successful brand heritages of Great-West, J.P. Morgan and Putnam. Retirement plan advisers may or may not feel the brand naming is too 'jargony,' but regardless, they will quickly move on to asking, 'How is Empower Retirement going to help me build and sustain a successful retirement plan business?'"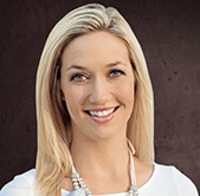 Megan Carpenter: Retirement plan advisers may
or may not feel the brand
naming is too "jargony".
Climbing to first
Great-West's still lags Fidelity with its more than $1 trillion in assets. But this branding is appealing to participants, advisors and plan sponsors alike, says Steven Miyao, chief executive of Kasina.
"Bob understands the retirement space very well and he's a huge advocate for the retirement space. We're not surprised he has created the second largest retirement provider in the marketplace. If anybody is in the position to catch Fidelity, than you can imagine that Bob could make it happen."
Opening in Times Square
Great-West Financial held a series of focus groups over a number of months in New York, Chicago and Los Angeles. They also met with RIAs, broker dealers, and banks in focus groups as well as one-on-one meetings.
Great-West is kicking off its brand awareness campaign Friday, which will continue into 2015, using print and digital. The ad campaign will include a range of top-tier daily newspapers such as The Wall Street Journal, The New York Times, the Washington Post, the Boston Globe, the Denver Post and the Kansas City Star, as well as national business publications such as Barron's and key trade outlets. The new brand name will appear on the Times Square news crawl on Friday.
In total, the ad campaign is expected to reach over 25 million Americans.
Power-ful move
The move comes after Fidelity's popular "Follow the Green Line" campaign, which was launched while Reynolds was still at Fidelity.
The company wants the brand to resonate with everyone, says Ed Murphy, president of the newly dubbed company's retirement division.
"We're empowering our participants to take actions," Murphy says. "It extends to plan sponsors and advisors and consultants. We view them all as our constituents both in terms of helping them prepare for retirement and helping them with the drawdown phase. We think this brand frankly presents the spirit of this new entity."
Where the Empower brand may face the stiffest resistance is with legacy JPMorgan users and the kinds of prospects that the mega-plan unit is accustomed to attracting. The rah-rah brand maybe be received differently by this constituency.
"In the large-plan space do you need that?" asks Carpenter. "...It's harder to convince someone not to work with a Mercer, Hewitt or even a Fidelity in the large plan arena. The challenge is different."
The name reminds some observers (first noted by 401k Wire) of mPower, one of the first robo-advisors, which was absorbed by Morningstar a decade ago. It's also used by other firms like this one in Cincinnati
Whittling down recordkeepers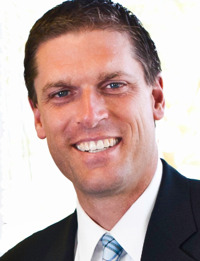 Jim O'Shaughnessy: I can't go from
250 retirement plans to 1,000 plans
if I don't gain efficiency.

Great-West executives are also hoping to lure more advisors to their platform by using one brand name.

At least one RIA is considering shifting more of his business to Great-West's Empower. Jim O'Shaughnessy, managing partner at Sheridan Road Financial, which oversees $11 billion in 401(k) plans, says he is hoping to whittle down his 24 recordkeepers to just half a dozen or so. See: Just what good Bob Reynolds' purchase of J.P. Morgan's billions — sans sweet brand — will do for his Great West-Putnam 401(k) empire.

"I think it'll play well with consumers. We can talk with the employers about how they can empower the participant to take greater control of retirement planning to take them through the accumulation phase to retirement," O'Shaughnessy says.

He wants to remain in an open-architecture stance for plan sponsors but says that his firm could be more efficient if it were to work with fewer recordkeepers.

Right now, O'Shaughnessy has 250 retirement plans and works with employers that have $1 million in assets all the way up to $100 million or more in assets. He thinks it will be impossible to grow dramatically while still working with dozens of recordkeepers.

"I can't go from 250 retirement plans to 1,000 plans if I don't gain efficiency. I've got to narrow down to a smaller group of recordkeepers and become more specialized. I can go with Empower and have one centralized team and talk to them about a startup plan all the way to a jumbo plan and it creates a lot more efficiencies for me. I'd love to get where we have no more than five or six strategic partners and are placing 80 to 90% of business with them and I can scale with them."
---
Related Moves
September 16, 2020 – 6:00 PM
---
---
Mentioned in this article:
FiComm Partners
Marketing & Public Relations
Top Executive: Megan Carpenter, CEO
---
---
---
Discussed with Empower
My company recently switched to them within the last month and already I'm sick of them and miss the old company 401 k company. They force u to take a loan for a hardship situation. When u are already in a hardship situation let's not milk our clients for more money by making them pay back with interest. This disgusts me to no end because they are cashing in on your time of need. Wishing we could go back to our previous 401k company.
---