Simon Roy: It's a classic attempt to freeze the market.
Brooke's Note: This Schwab market entrance goes back to a course I took in microeconomics in college that addressed predatory pricing. Yes the big guy has an advantage because it can go the lowest for the longest and has the best brand. But the countervailing force is that for every dollar that the big guy lowers its price, the absolute cost to the biggie is very high — certainly higher than for the little guy. But then you have to toss in a few more twists like innovation. Again, the big guy has the advantage with so many resources and so much infrastructure already in place. But on the other side, you have the big guy bogged down in a case of innovator's dilemma. The more it innovates, the more it harms existing higher margin brands. So you don't want to be a fledgling robo in this market taking on Schwab. But you might not want to walk in Walt Bettinger's shoes either.
For a second time, Walter Bettinger, has pre-announced that his company will roll out free automated advice.
The first time that the chief executive of The Charles Schwab Corp. pre-announced his company's plan to get into robo-advice was back in July. See: What's up with Schwab getting into the robo-style online advice business and is Windhaven the linchpin?.
This time, on Monday, there was a name, Schwab Intelligent Portfolios, and that nine-syllable name has been accorded a one-page website.
By punching in your name and e-mail, you get the following e-mail:
"Congrats! You'll be one of the first to know when Schwab Intelligent PortfoliosTM launches. Until then, we'll keep you posted on the latest updates. We know you can't wait. And neither can we."
Products trump announcements
Schwab's best guess right now is that it will roll out its business-to-consumer website is early in 2015. Its plan for rolling out the offering for use by RIAs that are clients of Schwab Advisor Services is currently more vague and set at a point further in the future.
It's a message Schwab may need to hone as it hosts a few thousand of its information-hungry RIAs in Denver next week.
With so much emphasis on what Schwab will do as opposed to what it has done with regard to robo-portfolios, competitors in the automated advice space are openly skeptical.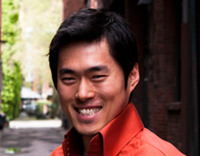 Bo Lu: In Silicon Valley, having
an actual product trumps announcements.
"Until we see how well Schwab solves them, it's hard to say what impact they'll have on the rest of the industry," says Bo Lu, chief executive and co-founder of San Francisco-based FutureAdvisor. "In Silicon Valley, having an actual product trumps announcements." See: Thoughts on 'robo-advisors' served cold, compliments of Kitces and Waymire.
Market freeze
But though the announcements have what critics call a "vaporware" quality about them, the news about future news may nonetheless serve a strategic purpose for Schwab as it arrives fashionably late to the automated advice game (early entrants like Wealthfront Inc. Betterment and Jemstep got started in 2008).
"It's a classic attempt to freeze the market." says Simon Roy, president of Jemstep of Los Altos, Calif.
Betterment's chief executive sees little chance that any freezing attempt will slow the advance of frontrunner.
"We keep signing people up like crazy," he says.
Roy explains that in the absence of technology in the marketplace, Schwab is signaling clients and prospects that if they just wait a short time that they will receive a better and less expensive product offering from a brand that they know and trust. It's a tactic used by AT&T spin-off Lucent Technologies consistently in the late 1990s as companies like Ciena Corp. began to pull even.
Lose money to make money

John Michel: It's a great organization
and it wouldn't surprise me that
they're trying to do this because
they've got great minds.
But Schwab may truly deliver a bigger, better, cheaper product, says Andrew Ghezzi, a senior analyst for retail Investors at Boston-based Cerulli Associates who was part of LPL's mass affluent offering, NestWise. See: A departing NestWise advisor tells what he learned from the whole experience.
If Schwab's effort comes in less than 35 basis points, then it's a pretty good price, Ghezzi says. "Schwab with its platform is an enormous opportunity."
Muscle vs. speed
John Michel, the former business head of the now-defunct BloombergBlack and now the principal of CircleBlack Inc., a website for advisors, hasn't heard that Schwab has hired any known talent in the financial technology arena. See: BloombergBlack rematerializes as CircleBlack minus Bloomberg.
"It's a great organization and it wouldn't surprise me that they're trying to do this because they've got great minds. It's not surprising that people like Schwab would want to see what's happening in the marketplace."
Besides its trusted brand, Schwab already has shelves bulging with fund inventory. It also has the scale so that each additional trade is of absurdly marginal extra cost. In other words, it has true muscle.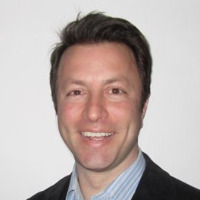 Andrew Ghezzi: Schwab with its platform
is an enormous opportunity.
But the challenge is that Schwab has allowed its competitors a six-year-and-counting head start and many of them are starting to run like hares. Not only is Wealthfront closing in on $2 billion of AUM but it also has $100 million-plus of VC reserves as of yesterday's announcement. See: Wealthfront responds with force to Schwab CEO's robo announcement.
Betterment, also founded in 2008, has fewer assets but it has inked a potentially blockbuster collaboration with Fidelity Investments that gives it a running start with RIAs. See: Fidelity and Betterment sign a deal with Steve Lockshin and Marty Bicknell as groomsmen at the altar.
Jemstep has a similarly cozy relationship with hard-charging TD Ameritrade Institutional.
How free?
Lu, whose firm received VC funding from Devonshire Partners, owned by FMR LLC, which also owns Fidelity Investments, says that Schwab is just entering the steep part of the learning curve.
"Right now, all we have from Schwab is an announcement, and announcements don't manage portfolios. Software does. We've been doing this for a long time, and we've solved some hard problems in the process."
Among FutureAdvisor's differentiating factors is the consumer's ability to keep their assets in place at their current custodian.
One contentious issue that's already cropped up is Schwab's insistence that its robo-offering is free in price and free of conflict, while at the same time allowing that it will utilize funds from OneSource in building portfolios. See: Why ETF sponsors are ponying up big fees to get on Schwab's ETF OneSource in a bid for access to ticket-averse RIAs.
Bettinger puts it this way:
"The service alters the investing landscape by combining innovative technology with proven approaches to advice and the support that only people can provide, all without charging program management fees, advice fees, or commissions, while using low cost exchange traded funds."
Revenue sharing
While critics say Schwab is sending a mixed message, Schwab's spokesman Greg Gable contends that when the robo-offering selects a OneSource-listed fund that it will do so solely because it is simply the right fund for meeting that investor's objectives. He declines to say how often that OneSource funds will be used other than to say it is "not meaningful."
Anita Fox reiterated the point in an e-mail.
"Revenue sharing is not a factor in the decision of which funds are in the portfolios. That decision is made based on objective criteria within a fiduciary standard, and it doesn't play a meaningful role in the economics of the program."
Schwab declined to elaborate on what it means by "meaningful".
Schwab will also derive fees by using some of its own ETFs in the funds. See: Schwab fesses up to Wall Street just how hard winning plan sponsors to its 401(k) ETF platform will be.
Indeed, Schwab's Portfolios will be made available through Schwab Wealth Investment Advisory Inc., which has filed an application with the SEC to register as an investment adviser. No RIA for website exists yet.
Portfolio management services will be provided by Charles Schwab Investment Advisory Inc. and Charles Schwab Bank are affiliates of Charles Schwab & Co. Inc. and subsidiaries of The Charles Schwab Corp.
Inside track
Meanwhile, some RIAs have concerns because Schwab will again be competing directly for customers.
But while Schwab wrestles with how it will both compete with and serve RIAs on a robo level, other traditionally RIA-focused software makers are making announcements weekly about efforts to put robo-style software in the back pockets of RIAs.
On Tuesday, Eric Clarke, president of Orion Advisor Services, LLC just announced a partnership with Riskalyze to provide automated advice.
"It seems a new robo-advisor starts up each week, but with the tools provided by Orion and Riskalyze, advisors can continue to offer clients better technology without worrying about the competition," Clarke says.
In an e-mail, Clark expanded his thoughts.
"Regarding the Schwab robo effort, it doesn't have me concerned for advisors nor our business here at Orion. Why? I can remember when no-load funds came out and many predicted the end of the advice channel. The robo-offerings remind me of this era, and the robo-advisors will better serve the do-it-yourself marketplace."
Game on
What's certain is that Schwab's thundering footstep in this niche has gotten advisors' attention.
The consumer offering will be available in the first three months of 2015 but firm said a white-label version for RIAs will be available later. Industry leaders took to social media to congratulate, comment, conjecture on costs and criticize Schwab on the effort.
Bill Winterberg of FPPad.com, wrote on Twitter: "Fighting words," and then he posted Bettinger's quote: "The development and design is being done by a much more experienced group…"
In a Twitter conversation, Michael Kitces, principle of Pinnacle Advisory Group, wrote to Winterberg, "Whatever the skepticism about whether @Wealthfront can really create ROI (return on investment) on its massive venture capital, it certainly has runway to try now!" See: The 25 financial advisors with the biggest online presences — and a frank analysis of what online omnipotence does (or not) for them.
Michel doesn't think of Schwab's offering as competition but speculates the robo advisors will notice them.
"It seems like Schwab is aimed at the robo advisors and if you're of those firms, you'd want to take notice," Michel says.
---
Related Moves
---
December 20, 2021 – 11:59 PM
---
---
---
Stephen Winks
October 29, 2014 — 9:11 PM
As John Bogle observes the brokerage industry is "mostly about illusion, wanting for substance."
So when Walt Bettinger (a former institutional consultant) interjects substance, greatly elevating the discussion of advice, we all learn how empty the discussion has been to date. The brokerage approach to advice is exposed which treats advice as a product which brokers sell rather than an expert prudent process that advisors manage (as required by statute.). Brokers have no control over their value proposition, cost structure, margins or professional standing which represents a c-change in how advisory services (as opposed to products) are delivered.
Schwab may well transform the entire financial services industry by actually introducing large scale institutionalized support for advice in accord to fiduciary responsibilities required by statute in the best interest of the investing public.
Supporting professional standing in advisory services will win Schwab incredible market share and certainly the preference of every consumer interested in fair dealing and their best interest being served. Everyone is tired of Wall Street placing its best interest ahead of the consumer.
SCW
Jack Waymire
October 31, 2014 — 3:49 PM
How can this Schwab service not compete with the interests of the RIAs and IARs that use its platforms? The typical 100 bps service fee that is charged by most advisors will be a huge disadvantage for investors who put less emphasis on relationships. Perhaps this is a thinly disguised power play by Schwab that says to RIAs, use our free service or run the risk of losing relationships to lower cost service providers. Schwab has the brand name and horsepower to make this happen. How can RIAs compete with free Schwab investment advisory services? Offer integrated planning, investment, insurance, and tax services. The more services you offer the tougher you are to replace. If you don't offer these services in-house create a team of professionals who work together to provide integrated solutions.