News, Vision & Voice for the Advisory Community
In the wake of DOL and Treasury rulings, some fiduciaries, certainly not all, seem willing to give the oft-reviled instruments a chance
October 28, 2014 — 6:27 PM UTC by Lisa Shidler
Brooke's Note: It wasn't long ago that we were talking about privatizing social security. Now we are taking the highly private 401(k) business and wrapping it in a layer of paternalistic care, compliments of the Treasury Dept. The Feds seem determined to lace the anything-goes 401(k) system with a quaint attribute — income for life. Not to worry, free-marketeers — to do this the regulators will be inviting in the biggest capitalists of all — annuity providers. But the invitation appears to come with a catch in the form of fiduciary care dictates that the annuity industry has seen little of until now. It'll be interesting to see whether the annuity foxes, once allowed entrance to the grand coop of nest eggs, can be kept on leashes or whether they have foxy tricks up their sleeves.
With desperation to produce guaranteed income in the retirement-plan arena intensifying, the 401(k) industry and its regulators are taking a chance on a product category that was once considered too fraught with fiduciary perils to mess with.
On Friday, the Labor Department and Treasury Department gave their blessing to plan sponsors that want to include annuities — specifically inside target date funds — as a default option for 401(k) plan investments. See: Why target date funds fail in the one area they're supposed to succeed — downside protection.
Up until now, annuities have been viewed as product non-grata in a fiduciary setting because of their reputation, fairly or not, as thickets of steep commissions, surrender charges, high fees, high complexity and opaque disclosures. See: The ABCs of doing due diligence on fixed income annuities.
To be sure, no one — least of all federal regulators pushing for transparency and lower costs in retirement plans — is having an annuity party. But the industry realizes that there is a need for some type of income solution for participants, especially those in the upper age brackets, in the prevailing zero-interest investment landscape. See: The cost of waiting for interest rates to rise.
Like a paycheck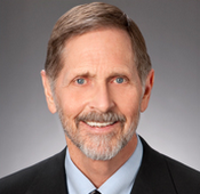 Fred Reish: The policy makers are
deeply disturbed by the idea of
large numbers of 80 and 90
year-old retirees being left destitute or
nearly so.
Respected 401(k) executives say they are confident that they can manage annuities without running afoul of ERISA, the 10-foot high stack of rules 401(k) sponsors must abide by. And while industry leaders acknowledge that these good intentions hazard bad annuity products finding their way into employers' plans, they think that annuities may actually solve more problems than they create.
"We have suggested it for years as the most practical solution to millions of retirees who find themselves with a pile of money and have no idea what to do," says Louis Harvey, president of Boston-based Dalbar Inc. "The annuity feature means that they will now get an income stream which they can handle like a paycheck.
"This addresses the huge market segment of people who reach retirement age with less than $500,000. Retirees with over half million dollars are well served but below that level there are only brokers looking for commissions in rollovers." See: Big chill: Worried RIAs and other 401(k) leaders gather in Chicago in hopes of saving the goose.
Brokers opposed
Given regulators' hyper-vigilance on costs in retirement plans and mindful that an expensive annuity would raise a red flag to regulators, the hope is that plan sponsors will put consumers in good annuities while they are in ERISA's embrace before they can be sold a bad annuity post-rollover by a stockbroker living under the looser dictates of the "suitability" standard. See: The suitability standard, defined.
But one segment of the industry will likely be upset by the news, says Harvey.
"Fighting against it have been the brokers who see commissions falling and rollovers diminishing. Participants remain in their plan at lower costs. Plan sponsors are responsible to make prudent choices and then they are off the fiduciary hook. It does mean that annuity sales will no longer be a 'caveat emptor' type of transaction." See: Do 401(k) assets require all fiduciary care all the time?
Inevitable evolution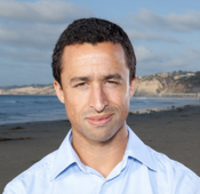 Mike Alfred: I think this is
inevitable and it's not a step
backwards.
Regulators' willingness to allow annuities inside 401(k) plans represents a paradigm shift, says Mike Alfred co-founder of BrightScope, Inc., a La Jolla, Calif.-based 401(k) plan tracker.
"We've finally reached the point where there will be more money going out of 401(k) plans than coming in and the industry has to evolve and address that real issue," he says. "I think this [acceptance of annuities] is inevitable and it's not a step backwards."
This newest initiative is the latest in a long list of goals that Labor Department chief Phyllis Borzi and Treasury secretary Mark Iwry have been working toward to improve retirement plans. Borzi has stated publicly that she wants to improve income options for retirees. See: Phyllis Borzi tightens the noose on 401(k) providers that flout DOL disclosure, not without critics.
"They are both concerned, at a policy perspective, that participants are at risk of running out of money in retirement," says Fred Reish, attorney with Philadelphia-based Drinker Biddle & Reath LLP. "For example, there are studies that show that, if a participant retires at 65 and withdraws 6% or 7% from their IRAs or plan accounts, many will exhaust their money before they die. The policy makers are deeply disturbed by the idea of large numbers of 80 and 90 year-old retirees being left destitute or nearly so."
Checks on balances
Alfred also thinks that the annuities will be priced fairly inside retirement plans that are under ERISA rules and scrutinized by institutional investors.
"It's all about how things are actually implemented. When most people think of annuities they are really thinking of overpriced products sold by sales people. Fidelity has annuities that are really low costs. At an institutional level, Prudential can offer annuities at a much lower cost than what most people think of annuities. It still seems the greater risk is a participant leaves their firm and hands all of their money over to someone who ends up being a Madoff and it's gone." See: How Glenn Neasham lost his house, was forced to go on food stamps and faces jail time after selling a senior an indexed annuity.
This was always the thinking behind the defined benefit plans that 401(k) plans have come to replace over the years — that the mission critical job of making sure people don't outlive their savings not be left to capricious free market forces.
Portability problem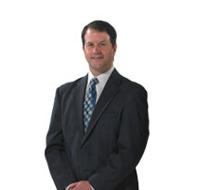 Michael Francis: Part of the puzzle
is pretty easily solved by using
a consortium of insurance companies to
back the products and give that
peace of mind.
Fund companies and insurance companies will be quick off the mark to craft annuity products, says Michael Francis, president and chief investment officer of Francis Investment Counsel LLC in Brookfield, Wis., which works with 70 401(k) plans whose assets range from $70 million to $100 million.
Although Francis is cautious about annuities, he thinks the industry can get a number of problems associated with them ironed out to make these products work in retirement plans.
For instance, Francis sees the issue of cost being managed by evolving industry standards. Annuities in the range of 100 to 150 basis points will likely be considered fair depending on what types of options they offer.
"I believe there is a real demand and interest for these lifetime income solutions, he says. "The question becomes can product manufacturers create products that will be portable to folks when they move companies and can folks get comfortable with the credit risk of certain insurance companies."
Portability has been a major hurdle for annuities inside retirement plans. But Francis thinks insurance companies and fund companies may partner to mobilize these products and that industry standards will be created to make the products more portable. See: Not without criticism, TD Ameritrade opens an 'insurance agency' for RIAs that want to provide annuities.
"People still remember insurance companies going out of business. So, that part of the puzzle is pretty easily solved by using a consortium of insurance companies to back the products and give that peace of mind," he says.
Simple math
It will be crucial that the investment manager overseeing the 401(k) plan have no financial connection to the companies providing the annuities, says Francis.
"If I were building this product, I'd be negotiating with top-tier insurance companies and ask who wants to get tens of billions of assets and a bunch of hands will go up and it's a bidding war. Some companies like Vanguard may even come in and they'd be pushing that cost-button pretty hard." See: What led to Vanguard allowing its 401(k) plan sponsors to shop around for non-Vanguard target-date funds.
Having annuities in a 401(k) plan is a wise idea, says Bob Reynolds, chief executive of Great-West Life, who thinks that the insurance companies will craft competitive offers. See: Bob Reynolds strikes again in his 401(k) quest — this time buying JPMorgan's retirement recordkeeping business.
"I think it'll be like any other investment," he says. "You'll know how much money you're going to get. You will understand when the annuity starts to kick in."
While some have argued that annuities are complex, Reynolds thinks these instruments will be easy for consumers to understand.
"I think it becomes relatively simple. At what age do you want this type of fixed income and here's how much it costs based on your current age?" See: Why I use target date funds for some 401(k) clients in my RIA but with exaggerated scrutiny and care.
'Terrible idea'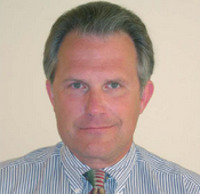 Knut Rostad: It's a terrible idea,
and entirely consistent with brokerage industry
lobbyists' objective to spread sales practices
at the expense of fiduciary advice
practices.
Still, the concept of annuities inside retirement accounts isn't going down smoothly with everyone in the industry.
"It's a terrible idea, and entirely consistent with brokerage industry lobbyists' objective to spread sales practices at the expense of fiduciary advice practices," says Knut Rostad, of The Institute for the Fiduciary Standard.
It's not an appealing prospect to Jessica Maldonado, vice president with RIA Searcy Financial Services Inc. in Overland, Kan.
"I'm not wild about the idea of annuities in retirement plans because (a) they are expensive and that erodes principal and (b) I've seen too much abuse with annuity products in general over the years," she says. "I see the potential of that happening with participants and we need to protect consumers, not sell them more products."
Maldonado thinks a better solution involves careful management and planning. For example, print a monthly income amount on every statement so they can envision what their income will likely be at retirement. See: An X-ray of one affluent, educated and sophisticated investor's portfolio shows how it was chewed up by fees.
"We've used that approach and it seems to be helping participants make better choices with regard to their savings and participation," Maldonado says.
Help for the very senior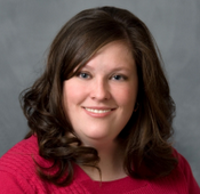 Jessica Maldonado: We need to protect
consumers, not sell them more products.

While crafting options to generate income for 401(k) participants is quite important, some plan sponsors may be nervous about making a decision that could impact participants for decades, says Craig Watanabe, an RIA with Penniall & Associates Inc. in Pasadena, Calif.
"Plan sponsors have fiduciary concerns selecting annuity providers today and having exposure to the decision for decades," Watanabe says. See: Study: Variable annuity providers show some gains in tackling RIA market.
Still, there are aspects to the longevity annuities inside retirement plans that appeal to Watanabe — especially when some of the options provide protection for participants who live longer than age 85.
"I will examine longevity annuity offerings with an open mind because there are some significant differences from traditional life annuities. Longevity annuities typically commence payments at an advanced age, for example at age 85. Thus, a modest amount invested at normal retirement age can provide a very significant income for the life of an 85 year-old and this opens up a lot of retirement income planning possibilities."
Rollover costs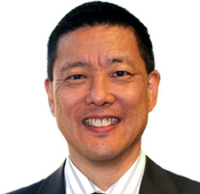 Craig Watanabe: I will examine longevity
annuity offerings with an open mind
because there are some significant differences
from traditional life annuities.
The obstacles presented by annuities in 401(k) plans can be dealt with and these annuities are still going to receive much more scrutiny than annuities on the retail side, says Reish, but adds:
"The biggest risk, though, is that the participants will rollover to IRAs (both individual retirement accounts and individual retirement annuities) with retail pricing. Those costs can be quite high. At least in retirement plans most companies will exercise their fiduciary responsibility to get pricing that is better than retail….and in the case of larger plans, which cover well over half of the participants, the fiduciaries can obtain institutional pricing."
Individuals in 401(k) plans with annuities will be getting better group pricing than if they'd try to buy the same product on their own, Reish says.
"I am aware of some advisers who are helping their clients navigate the retail world by getting them into low-cost, high-quality investments and annuities. But it may be difficult for many participants to find, or identify, who those advisors are. As a result, many participants will be better off if the annuities are vetted by ERISA plan fiduciaries."
Which annuities?
There's no way to guarantee that one annuity is better than another, but Reish says RIAs need to scrutinize them just as they would any other fund.
For instance, any plan sponsor even considering a guaranteed income product needs to decide which is the best option — a traditional annuity or a guaranteed minimum withdrawal benefits. Annuities with guaranteed minimum withdrawal benefits traditionally offer some more options than traditional annuities including more flexibility such as allowing income to be stopped and started.
Finally, the plan sponsor needs to choose the contract term, pricing and financial stability of the insurance and review those choices to make sure it is a prudent choice. See: A conversation between a wirehouse advisor and a senior citizen who seeks trust.
"We did a white paper for Lincoln Financial, where we hired an insurance expert and he determined that a fiduciary could prudently use the Lincoln GWB and select Lincoln as the insurance company guarantor," Reish says.
---
Mentioned in this article:
---
---
Share your thoughts and opinions with the author or other readers.
---