David Zier apparently was questioned about money managed for friends and relatives outside the RIA he managed.
Brooke's Note: As I was reporting for the article about David Zier published yesterday, I heard reports of some of the shocking material contained in this article but decided that I didn't have enough to publish or to even confront Convergent execs with. I publish this article as an update based largely on good reporting done by Barron's reporters Ed Finn and Alexander Eule. Since I originally recapped the Barron's article, I have added a little more to this article from anonymous sources. By all accounts David Zier was a physically big, physically fit, large-hearted person who loved everyone and got that kind of love in return. He also a had a bigger-than-life aspect in that he worked hard and played hard and didn't let one get in the way of, or negatively affect, the other. It makes it all the harder to accept this sad news, even for a reporter who never met him.
David Zier apparently killed himself after money he managed outside of the RIA he headed in Potomac, Md. received scrutiny.
The former chief executive of Convergent Wealth Advisors was found dead at his Virginia Lake house 10 days ago, according to a Barron's article: Top Advisor in Apparent Suicide as Fund Draws Questions.
Zier, 44, had been managing money for friends and family in a fund, Zier Asset Management. A source told Barron's that ZAM, which existed since 1997, was self-custodied and engaged in short-term trading and had about $20 million of AUM. Zier joined Convergent in 1998. Other sources say it is likely the amount was actually far less than $20 million. Two people with knowledge of the situation and who knew Zier separately made the it was not a lot of money for someone whom made as much as he did. But the circumstances very likely could have destroyed his career, and he could have gone to jail for how the trading affected his friends and family.
Question of oversight
Still, the fund apparently was monitored by Convergent.
"Even though ZAM was a personal account for Zier, as opposed to an account run by Convergent, Zier was required to report its trading activity to the compliance team at Convergent," the Barron's article reads. "That team began questioning Zier early this month about apparent trading discrepancies at ZAM. Convergent declined to describe the discrepancies, but sources close to the situation suggested that the problem could have been trading in securities not approved by Convergent, failing to accurately report losses, or both."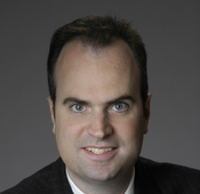 Patrick Burns: A firm needs to
ensure there is no trading ahead
happening, information from the firm being
used to trade elsewhere among other
things.
This sort of "personal account" raises questions, according to Pat Burns, managing attorney of The Law Offices of Patrick J. Burns Jr. PC of Los Angeles.
"Having the outside fund is outside industry norms. This is not something a firm would typically allow."
Burns further explained that this practice is outside norms for three reasons. First, the activity of running a fund is a competing business. Second, most firms want their principals investing in the firm's funds and strategies because it shows they believe in the investment philosophies — like the chef eating what he cooks. Third, having money with custodians other than those the firm uses creates challenges in capturing trade and holdings data needed for oversight purposes.
"A firm needs to ensure there is no trading ahead happening, information from the firm being used to trade elsewhere among other things," Burns said.
Next reversal
Because Zier was a Series 7-licensed broker, FINRA required that he disclose all trades to Convergent's compliance team, according to sources close to the situation. That team's primary concern was that shares of Fortune 500 companies managed by Convergent's clients not be traded at questionable times relative to earnings announcements and the like. An option, i.e. hedge trade of one of those internally restricted companies, is what originally triggered the internal investigation. See: 6 reasons why RIAS can't — or don't want to — have track records.
When Zier couldn't produce "good answers," Convergent's compliance team contacted the SEC in accordance with its reading of their fiduciary obligations as an RIA. See: How financial reform gives the SEC new bite; plus at least five other things advisors ought to know about the legislation.
Zier apparently was deeply affected by the 2009 crash of the markets and he was open with people about the fact he continued to believe ardently that the markets were due for another reversal on that scale.
Barron's rated Zier as its top independent advisor in 2010 and in 2014 ranked him at number five. The Dow Jones publication credited him and his team for $5.8 billion of managed assets.
Red flag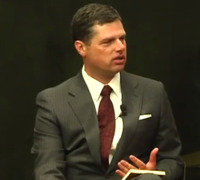 Sterling Shea: The lesson for investors,
and us, is to ask any
RIA: 'Do you have any funds
or accounts which you manage or
are affiliated with which are self-custodied?

Asked if Barron's looked at these kinds of outside, self-custodied arrangements in rating advisors, Sterling Shea, who heads up the rating program writes in an e-mail: "We do not consider outside funds in the ranking criteria. We will not consider them per se, but I think the lesson for investors, and us, is to ask any RIA: 'do you have any funds or accounts which you manage or are affiliated with which are self-custodied?' If the answer is yes that is an immediate red flag."
Senior advisors at Convergent will now oversee the Zier assets inside Convergent, according to Barron's.
"The firewall between company and personal activities is very solid," Douglas Wolford, now Convergent's acting chief executive, said in the article.
He added that Convergent gave Zier's personal trading records to the Securities and Exchange Commission, the FBI and the Louisa County sheriff's office.
'Safe' accounts
The CEO told Barron's that Zier's action had no effect on assets managed by Convergent.
"All Convergent-managed accounts are safe," Wolford said.
Wolford answered a query from RIABiz by LinkedIn about these issues in which he said he would make time to discuss them. I received a second e-mail yesterday reiterating his willingness to speak but said he was headed to California (where City National is based) and that travel could conflict with getting on the phone.
Convergent's owner, City National, the SEC, the FBI and the Louisa County police department all declined comment to talk to Barron's.
City National sent in a team to be sure that there were no compliance issues affecting Convergent clients and concluded that there were not, sources say.
City National received several questions from RIABiz by email and referred all conversations to Wolford who is now on his third day (as of Tuesday at 1 p.m. ET) of declining comment, not responding to emails.
Poor choices
Steve Lockshin, founder and chairman of Convergent, said that in 17 years he had only seen Zier act with high integrity. Ultimately, however, Lockshin said that Zier "chose poorly in a personal matter and didn't ask for help."
Lockshin also responded by e-mail but, with weekend schedules of reporter and source, an interview time has not yet been scheduled.
In addition to founding Convergent, Lockshin also founded Fortigent, LLC, a TAMP in Rockville, Md., and is still an active entrepreneur, most recently at the center of Fidelity Institutional Wealth Services' deal with New York-based digital advisor, Betterment. See: Fidelity and Betterment sign a deal with Steve Lockshin and Marty Bicknell as groomsmen at the altar.
---
---
brooke southall
October 27, 2014 — 8:06 PM
My understanding is that he had friends and family money in this account. Whether or not that is cause for killing
yourself?
John
October 27, 2014 — 8:24 PM
Was he being compensated for his management of this commingled fund? Was he operating an advisory portfolio without registering, much less informing his employer?
John
October 27, 2014 — 8:35 PM
That still doesn't add up to suicide. Why would he be managing money for people he knows for free? Especially since he's in the business. As a CEO he knows this is highly irregular and inappropriate outside of his firm's regulatory reach. You can't manage other people's money off the grid like that. You have to be regulated whether you're being compensated or not. Who's doing the custody audit to make sure investor rights are being protected… or that the accounting is being done correctly.
John
October 27, 2014 — 8:02 PM
I'm confused… he had 20m in his own account and wasn't reporting his trades to the BD he worked for? Or he made mistakes on them? That doesn't sound like something you'd kill yourself over.
brooke southall
October 27, 2014 — 8:29 PM
I don't know but I don't think e was compensated. Zier Asset Management has no ADV if you search. SEC/FINRA rule required him to provide info about his trading in ZAM to his firm and he did, according to my reading.