Charles Goldman: These are folks I knew from the past that I knew and liked.
Brooke's Note: I reached Charles Goldman in a Seattle bar where he was taking refuge from the rain between meetings and where he expressed displeasure about daytime infomercials for chest-hair removal playing on the bar's television. In other words, I caught him at a good time to talk and he provided interesting details about the turnaround at his asset management company and this new M&A deal. Charles appears to be making some smart decisions at AssetMark but what is most apparent is his willingness to get out there, absorb street indignities, and make things happen. In a business as fragmented as this one, covering territory to get a company up and humming seems to be a prerequisite.
In what its leader hopes will be the first in a series of deals rolling up fellow TAMPs, AssetMark Inc. has agreed to acquire Aris Corp. of America and its subsidiaries, which include an investment advisory firm providing fee-based asset management and retirement products to independent financial advisors.
The Concord, Calif.-based turnkey asset management provider with $23 billion assets on platform is buying a 49-employee micro-TAMP in State College, Pa. that serves 600 advisors with a combined $1.7 billion.
The deal, overseen by AssetMark chief executive Charles Goldman, is expected to boost AssetMark's ability to help advisors take on 401(k) assets. Aris keeps all of its assets in custody with Fidelity as part of that effort. See: 'AssetMark' rides again as a $20-billion TAMP with a receding Genworth hangover.
CIO in charge
Aris also specializes in handling the large accounts of high-net-worth and ultrahigh-net-worth investors. Many of those clients have accounts that include concentrated positions of company stock. Most of AssetMark's current offerings can not be customized to the extent of eliminating redundancy of positions.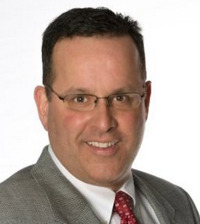 John Battaglia Jr. got the nudge
in NYC last Spring at the
Ritz Carlton.
Aris advisors will accompany their TAMP clients to visit with high-net-worth investors and get assets allocated correctly. Aris charges clients an asset-based fee of 2%, according to its ADV II.
Aris will be overseen by AssetMark chief investment officer Jerry Chafkin, a recent hire at AssetMark. See: AssetMark keeps to the ex-Schwab theme, tapping Jerry Chafkin as chief investment officer.
Platform boost
Aris was not for sale but Goldman pursued the deal through its executives whom he knows personally. He first met with Aris's management in 2011 when Chip Roame, managing principal of Tiburon Strategic Advisors referred the group to him as an overflow client. Goldman was doing ad hoc consulting at the time from Boston after leaving Fidelity Investments., where he held the position of president of institutional platforms, in 2010
"These are folks I knew from the past that I knew and liked," Goldman says.
Talk of a deal was ignited when Goldman ran into Aris president and chief executive John Battaglia Jr. at the Tiburon CEO Summit in New York this spring. See: Charles Goldman speaks from the CEO Summit hotel about what he didn't see coming at AssetMark and how it changed his life.
Goldman's pitch to Battaglia — besides offering a pile of cash — was that he could help the company catch up in technology with regard to proposal generation, performance reporting and the like. "They were mostly doing it manually," he says.
Battaglia picked up on this theme in a press release.
"Advisors working with us will have the same level of service they've come to expect and will work with the investment and relationship team members they already know, while enjoying the benefits of AssetMark's exceptional platform and capabilities." See: Charles Goldman recruits his one-time Schwab leftenant to be his right-hand woman at AssetMark.
Bleeding stanched
Goldman credits Fidelity Investments personnel for helping the two companies think through how they can operate as one.
The deal comes 18 months after Goldman, backed by private-equity firm, announced it would buy the then-struggling TAMP from Genworth for $412 million. See: Genworth's TAMP is bought up by two private-equity firms for $412 million.
Since then, the company has begun to show that it has resumed organic growth. Its gross flows are up 10% and its net asset flows are up 500%. The vast discrepancy in those percentages is accounted for by how much AssetMark's retention rate has gone up, Goldman says. In other words, AssetMark has stopped bleeding assets, a key factor in the net measure.
---
Related Moves
February 24, 2021 – 3:31 AM
---
September 10, 2019 – 10:52 PM
---
---
Mentioned in this article:
---
---
---