Stephen Brown: The 'big box' firms -- Morgan and Wells -- couldn't get their heads around the U-5 language.
Brooke's Note: This article underwent revisions after we heard from Stephen Brown after our initial deadline. He answered our questions in a way that made a difference in our perception of the situation.
RIA custodians, independent broker-dealers and non-wirehouse full-service brokers alike gave Stephen S. Brown and James P. Goetz the benefit of the doubt as they looked for a place to land after Merrill Lynch gave them their walking papers on Sept. 9, allegedly for selling away to their Rochester, N.Y.-based clientele.
"We had offers from multiple firms, not just Stifel," Brown says in an e-mail. "While the 'big box' firms — Morgan [Stanley] and Wells [Fargo] — couldn't get their heads around the U-5 language (guilty until proven innocent in this industry), most of the national firms just below that [level] were on board …The independents and hybrids also were keenly interested."
Brown and Goetz are innocent of those charges, their lawyer says, and were cut loose as part of a preemptive maneuver to stop the $2.5 billion AUM team from breaking away to start their own firm or to join an independent firm. See: After Merrill Lynch allegedly 'crippled' their careers, two advisors are prepping a big counterstroke, lawyer says.
But why they didn't break away to independence is still somewhat baffling to recruiters.
Comfort move
Five weeks after being fired with extreme prejudice by Merrill Lynch, these two brokers with ultrahigh-net-worth assets have eschewed the independence option and joined another brokerage — Stifel Nicolaus & Co. Inc. — in what some puzzled recruiters say is a frying-pan-to-fire, less-than-lateral move.
"Why the hell not take more time to vet out other scenarios?" asks recruiter Ryan Shanks, principal of Finetooth Consulting in Longmeadow, Mass. "If they went to an independent wealth management platform they'd have a compelling story. They'd have really set themselves apart. Now, you're trading restrictions from bucket A to bucket B." See: Backs to the wall, wirehouses renew legal efforts to stem team breakaways — with junior partners sparking the tension.
Brown says in the e-mail that his team did review 12 options but in the end it came down to the comfort factor provided by people he knew and who shared a similar lineage.
"I found out about Stifel from Mike Sullivan (former PBIG colleague at Merrill) and Josh Bledsoe — who was the chair of the [Merrill Lynch advisory council to management] a few years back," he writes.
When was asked what types of independent firms his team was considering, Brown says both RIAs and broker-dealers and specifically named Snowden Capital Advisors LLC, based in New York. "Great group of folks, great technology."
An RIA model didn't work for Brown's team because his clients need banking assistance.
"Too much of what we do is interdependent on capital markets – helping clients, introductions to banking, executing stock option exercises, etc. We are really built for full service."
Wooed by the CEO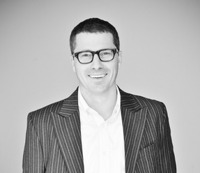 Ryan Shanks: If they went to
an independent wealth management platform they'd
have a compelling story … Now,
you're trading restrictions from bucket A
to bucket B.
With their high-net-worth clientele, Brown and Goetz were a good "get" for Stifel, says Mindy Diamond, chief executive of Diamond Consultants in Chester, N.J.
"I don't think Stifel has another $2.5 billion team. Their average producer is around $700,000 to a million in production and I presume this team wouldn't have joined them if they hadn't been terminated."
Brown partially disagrees with Diamond.
"To say that teams of our caliber had not been attracted prior may be an overstatement. These guys are well respected and manage similar books."
Brown adds that his team made another high-level connection at Stifel.
"The CEO and president met with us personally. The president of the bank sat down with us. Stifel owns a bank, as opposed to being owned by one," Brown writes.
For years, Merrill Lynch brokers have expressed displeasure over the pressure from parent Bank of America to cross-sell banking products. See: Why the launch of Merrill Edge may be a shrewder move by BoA than it first appears.
Stifel might well be a good fit the team, says Diamond.
"I think Stifel makes sense for them. They might even discover they have more freedom than at Merrill and they may be even happier." See: The 10 things Morgan, Merrill, UBS and Wells Fargo could do if they really, really wanted to stem the RIA tide.
No 'crap'
She adds: "In the last couple of years, Stifel has shown a willingness to take terminated advisors where others haven't. I wouldn't read anything into that. They did a lot of research on the terminated advisor I brought to them. It's not like they're a shop known for hiring crap."
St. Louis-based Stifel's 2,000 financial advisors in 300 locations advise more than $136 billion in assets and the firm has a reputation for aggressive growth. In 2009, the company acquired 56 branches with 500 advisors from the UBS Wealth Management Americas (UBS) branch network — a time when UBS was reeling from its own spate of misdeeds. At one point, Stifel made noises about becoming an RIA custodian itself but that chatter died down when then its RIA chief, David Akellian, migrated to LPL. See: LPL Financial confirms that Akellian hire means big plans for its clearing services.
Diamond placed another terminated advisor at Stifel some months ago and adds that the firm has good rep in the business.
"I would not say they're a third-tier firm. I'd say they're a regional firm like Raymond James or Oppenheimer, but that's not to say that each of those would take in terminated advisors," Diamond says.
Totally '90s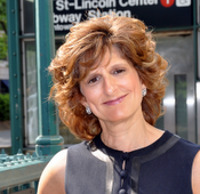 Mindy Diamond: They did a lot
of research on the terminated advisor
I brought to them. It's not
like they're a shop known for
hiring crap.
If Brown and Goetz weren't feeling the love at two of the biggest wirehouses, the feeling was mutual. "The U-5 language was ambiguous enough to give Morgan and Wells pause, but that being said, we didn't have an interest in the huge firms anymore," writes Brown. See: How heavy the lifting was to get a $1-billion wirehouse team to independence in 2014 after a de facto false start in 2007.
Brown adds: "[Stifel bended] over backwards to make it a firm that advisors want to work for, they understand that our day revolves around the client, and they don't want us to turn away clients either. It reminded me of the way things were 25 years ago when I started in the business. It is extremely refreshing, and my best guess is that when all of the transition bonus payments go away next year, Stifel will be adding to the 2000 advisors dramatically."
But Shanks questions whether joining a firm based on nostalgia for the stock brokerage industry of the 1990s is a wise move.
"If you go back 25 years, there were a lot of things flawed that really needed to be improved," Shanks says. "Maybe Stifel overlooked the termination. My guess is the other firms probably wanted to wait and see how the compliance situation turned out. They may have had a dozen interviews, but 11 or 12 might have said, we can't do anything until things are cleared up." See: The hidden dangers of hiring a laid-off Merrill broker.
When asked to expand on what he liked about the industry 25 years ago, Brown says it was more based on putting clients first.
"I meant in the sense of putting the client first in everything we do, as opposed to what the 'firm' is driving. Let you run your practice around what your clients needs are, not what management thinks your clients want."
12 un-angry firms
In the course of their job search the team interviewed with a dozen firms spanning a spectrum of channels including platforms for independent advisers, according to an e-mail from Brown.
"We used the last 30 days to embark on an extensive due diligence process, interviewing 12 firms in all. Since we could move in any direction we wanted to, this included the independent platforms, the hybrids, and the full-service firms. Ultimately, we wanted a firm that was the best fit for our clients and all of the services that they need and expect from our team," Brown writes. "We chose Stifel, even though they had no prior presence in our market upstate New York."
The homepage of Stifel's website prominently announces a new private client group in Rochester with Brown as managing director of investment, Goetz as senior vice president of investments and Robert Codignotto as complex branch manager.
Scarlett letter
Indeed, many employers are reluctant to take on terminated advisors, says Patrick Burns, an attorney with the Law Offices of Patrick Burns. In nearly all cases, FINRA adds extra scrutiny to firms that hire an advisor with compliance baggage. See: FINRA's scandalous litany of failures and its efforts to redefine the true fiduciary standard out of existence.
"Hiring firms don't want to deal with FINRA and scrutiny that comes with a recent regulatory event," he says. "New firms will get a letter from FINRA asking why they hired someone with a regulatory event and asking if they put more compliance supervision in place. The firms are under more pressure. Someone will justify the additional work because of the AUM but for a smaller firm, the choices are more limited because of the screws FINRA puts to new firms and the justification."
Shanks suspects that Stifel's willingness to take on these compliance challenges, in addition to some added sweeteners, made the firm more attractive to the team.
"I think at the end of the day there was transition money at Stifel and a shorter window of time to come in and plug in. [Perhaps] Stifel agreed to quicken the onboarding process. The others were probably saying we have reluctance for you to come now and don't know how the compliance issues will shake out."
Permanent record
Industry recruiters say it would have been nearly impossible for wirehouses such as Morgan Stanley and UBS to bring these advisors on board. And even if they were disposed to do so, they would have wanted more time for the due diligence.
It's true that advisors that are fired from wirehouses under a cloud of suspicion simply have fewer options for employment, says Brian Hamburger of MarketCounsel.
Although he can't speak to this particular case, he says: "I can tell you that advisors that are summarily terminated after such an investigation are often forced to make compromises with the firm they are willing to land at."
Diamond echoes the sentiment.
"It's harder and harder for terminated advisors to be hired. They were very high-profile. I'm not lawyer and can't access the nature of what they did but big firms are very reluctant to take a high profile advisor who was fired."
'Tis the season
Another advisor, recently fired by LPL, could face an uphill battle to find a new firm. James "Jeb" Bashaw was terminated by LPL Financial and was reportedly in discussions with Wunderlich Securities, but a spokesperson with Wunderlich told the Wall Street Journal that talks for him to join the firm have ended.
The Business Journal reports that Bashaw was terminated by LPL in its U-5 for having engaged in the following: "Participating in private securities transactions without providing written disclosure to and obtaining written approval from the firm. Borrowing from a client. Engaging in a business transaction that created a potential conflict of interest without providing written disclosure to and obtaining written approval from the firm."
Through his attorney, Bashaw, the founder of the now-fractured James E. Bashaw & Co., told the Houston Business Journal that the reasons LPL Financial fired him are "false and defamatory."
"Mr. Bashaw maintains that the Form U-5 filed by LPL is false and defamatory. We saw a draft of the form, and on a number of occasions told LPL Financial in writing and verbally why it contained material false and defamatory statements. LPL was unable to refute facts we presented as to why its Form U5 was false. After we informed LPL that Mr. Bashaw intended to sue LPL, LPL filed the false and defamatory Form U5," Anthony Paduano, managing partner of New York-based Paduano & Weintraub LLP, and Bashaw's attorney, told the Business Journal.
Bashaw reportedly had $3.8 billion in assets, though it is possible that other who advisors worked for him added to that amount, according to published reports.
---
Mentioned in this article:
FA Match
Consulting Firm, Specialized Breakaway Service, Recruiter
Top Executive: Ryan Shanks
---
---
---
DAT
October 23, 2014 — 10:21 PM
Are Stephen Brown and James Goetz brokers (product peddlers with no fiduciary duty) or advisors/advisers with a fiduciary duty. If dual registrants, did they actually have any real skills and experience advising clients or had they just taken and passed a test but were never provided any practical experience in advising, i.e., were they advisors/advisers in name/title only and not in real life?
I'd be interested to know how many HNW and UHNW muppets (unsuspecting, inexperienced, highly lucrative investors) this former Merrill Lynch/BOA (Too-Big-To-Fail bank) team had. Did they sell their muppets ELEMENTS (ML/BOA trademarked term)? If so, did they sell ELEMENTS with 110% transparency or did they deceive, confuse and obfuscate, i.e., was the truth buried in some 50 page document in esoteric gobbledygook poppycock terms?
MGR Man
October 24, 2014 — 3:14 PM
uh huh and DAT – way to hide behind the anonymity of the Internet for your comments –
as a former manager I can say with reasonable certainty that no one would pay upfront for a team that was dischargd
and DAT – I would find it hard to beleive that a team coudl grow to Billion by 'peddling product'. do you know factually that they were not fiduciaries?
sounds like comments fueled by jealousy –
just how much do you manage? what is your expertise and credentials… grow a pair and submit a bio with you comments
Uh huh
October 23, 2014 — 7:29 PM
Can we cut the BS? Stifel pays up front money, and apparently enough to "do the right thing for the clients". They take problems. A certain prominent team in Indianapolis and a year long securities suspension comes to mind.
There's a reason everyone's baffled. They evaluated 12 firms, independents, regionals, wirehouses, and that's where they ended up? Let's just call it what it is.
By the way, in the spirit of RIA's, perhaps Ms. Diamond could disclose in the clear that she is paid by Stifel. The article states she placed a "terminated advisor" at Stifel. Her commentary sounds like a PR campaign for the firm. The likelihood of her giving a blunt appraisal of the situation is zero.