LPL Financial shares hit rough patch on $18-million surprise as RIAs now represent the vast majority of the firm's business development
Wall Street dings the IBD for spiralling compliance costs but hybrid RIA assets are serious bright spot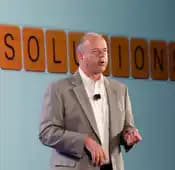 Robert Moore: Today, our independent RIA business accounts for approximately 65% of our new business development.
---
Stephen Winks
October 23, 2014 — 2:59 PM
The inevitable evolution continues as scale for RIAs emerges and the differences between accountability and responsibilities for recommendations becomes clear and the consumer protections afforded the investor are differentiated and the professional standing of the RIA is established. The industry would be foolish to ignore what the marketplace is telling us. Don't be surprised that the Advisor business model supplants the broker business model at the industry's largest independent b/d. The industry's aversion to innovation is becoming its most attractive path to growth. This is not a conscious move by LPL as it is still pushing back on innovation, but simply reflects the workings of the free market in support of the best interest of the investing public. LPL will look significantly different a decade from now than it does today as it is in its enlightened self interest to become an incubator for advisors rather than yet an another outdated platform for brokers.
SCW
---
---
Mentioned in this article:
Fidelity
Asset Custodian
Top Executive: Sanjiv Mirchandani
LPL Financial
RIA-Friendly Broker-Dealer, RIA Welcoming Breakaways, Advisory Firm
Top Executive: Dan Arnold
---
---