Trisa Summers: The more I understood the level of transparency ... you have to be really comfortable.
From the outside, the Zero Alpha Group projects a Greek society-, maybe even Vatican City-like aura.
It's a "study group" composed of eight RIA firms, all avid users of Dimensional Fund Advisors LP indexed mutual funds. It operates in an atmosphere of stealth, purported high-mindedness, masculinity and exclusivity.
It rarely brings on new members but when it does, the pledging process is intense and lengthy. The last firm to be admitted was The Monitor Group in 2006, which subsequently merged with Savant Capital Management in Rockford, Ill. See: Why a pair of Zero Alpha RIAs are combining and out-and-out avoiding roll-ups and private-equity money.
Today, ZAG announced that it has added a sister to the brotherhood in the person of Trisa Summers, president of TCI Wealth Advisors Inc., which manages $1.7 billion from Tucson, Ariz. The vetting of Summers and her firm, which is 100% employee-owned, included attending ZAG meetings in Boston and Austin, Texas, six phone interviews and a 36-hour, in-person office visit from ZAG members to complete a two-year process.
Crucial transparency
Summers laughed at a reporter's pestering questions about joining a group whose vibe is distinctly elitist and perhaps chauvinistic.
"I agree that's there from the outside," she says, but points out that she's not the only woman. Kimberly Sterling, president of Resource Consulting Group in Orlando, Fla., already broke down that wall.
Summers was trained as a school teacher before becoming an advisor and is a member of Women of Scottsdale and of the National Associated of Women Business Owners.
High society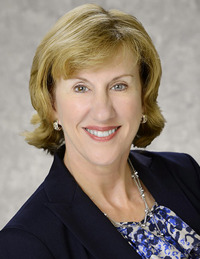 Kimberley Sterling of Resource Consulting Group
was the first member with two
X chromosomes to join the group.

Justin Stets, president of Carlson Capital Management Inc. in Hastings, Minn. and ZAG's president, puts it another way, "We operate in a sacred space in that we are the trusted integrated wealth advisors to thousands of families — and we owe it to them to constantly seek ways to serve them better."
He adds: "TCI is one of the largest independent RIAs in the Southwest, and employs a team with a great deal of experience and expertise. We have found them to be deeply committed to advancing the best interests of their clients—and this is at the core of what is most important to ZAG."
Summers says she was able to convince the Austin, Texas-based ZAG powers that she could enrich the intellectual atmosphere by sharing best practices for operating as an employee-owned firm and diluting ownership from the key principals. Also, her firm has succeeded in spreading to several cities by means of M&A and by having a successful program of advising younger investors. It now has offices in Scottsdale, Ariz.; Flagstaff, Nev. and Reno; Santa Fe, NM; Denver, Colo.; and Santa Monica, Calif.
Origin story
The Zero Alpha Group began in 1995 when a few large RIAs met at the University of Chicago in 1995 and, with the help of Dimensional Fund Advisors, got matched up with other RIAs. In 1998, it created an LLC. In 2013 it launched an education program aimed at financial advisors.
The group now has more than $14 billion in assets, 8500 clients and is made up of eight giant RIAs. Muldowney's firm was one of the founding members but the Monitor Group didn't join until seven years ago.
Members of ZAG meet in person four times a year but are constantly e-mailing and talking on the phone, particularly to discuss new initiatives and problems they're encountering.
Membership does not have many tangible benefits. Any pooling of buying power and the like is strictly secondary, Summers says. See: John Furey is creating a think-tank out of six big RIAs that want to grow like roll-ups without the pressures of an IPO.
Say everything
Elements ZAG considers when evaluating a new member include:
Is the firm highly compatible with existing member firms?
Is a potential new member demonstrably ethical, supportive of their community, and strategic in their approach to business development and client service?
Are they CEFEX certified or willing to become CEFEX certified?
Are there AIFs at the practitioner level within the firm?
Is the firm both client- AND colleague-centric, creating a prosperous environment for all?
Is there intellectual capital to add to the conversation that exists within ZAG?
Is there growth occurring, and is this a firm we can learn from?
Are we ready to "share everything" about how we grow?
---
Related Moves
November 12, 2020 – 4:43 AM
---
---
---