David Stofer: At SageView I had to sell and service clients....I want to be a consultant.
Marty Bicknell has catapulted his company into the 401(k) business with advised assets of $3 billion and a very senior staff — and another RIA may get niced for $2 billion in the bargain.
The chief executive and founder of Mariner Holdings in Leawood, Kan., which manages about $40 billion of assets including $12 billion of classic RIA assets, accomplished this feat by poaching a good portion of the Kansas City team that was formerly part of SageView Advisory Group.
Mariner's new 401(k) unit, Mariner Retirement Advisors, will be staffed initially by six staffers plucked from Irvine, Calif.-based SageView. With $37 billion of assets advised, SageView is one of the fastest growing RIAs in the retirement arena. See: How a $12 billion RIA grew to $20 billion in less than a year by raiding 401(k) accounts from legacy players.
These new recruits expect to be followed by clients with $2 billion of assets — assets which can then be combined with Mariner's existing $1 billion 401(k) business. See: Marty Bicknell adds an investment bank to his $10-billion RIA and $26-billion asset manager.
Clean sweep?
David Stofer, 53, who will head up Mariner Retirement Advisors, says 89 of his 90 SageView clients are planning to follow him to Mariner. Of those 89, he adds, 20% have already signed the forms formally okaying the transfer.
But SageView founder and managing principal Randy Long challenges Stofer's client math.
"Quite a bit of the business is staying with us," he says. "I think David's surprised by how difficult it is. This office made up less than 5% of our overall business. He didn't take clients from Milwaukee, Chicago or Omaha. He chose to voluntarily leave and take some of the employees. We wish him well." See: 10 most influential individuals in the 401(k) industry affecting RIAs in 2012, Part 1.
Long adds that he is still committed to growth in Kansas City despite the reduced headcount in the wake the defections. The remaining three advisors and one account manager are working to build back the business, he says. Chris Reagan will now lead the firm's Midwest region based in Chicago and will oversee client and team responsibilities in Chicago, Kansas City and Milwaukee.
Conflict zone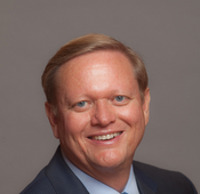 Randy Long: Quite a bit of
the business is staying with us.
I think David's surprised by how
difficult it is.
Bicknell has the same big plan for his 401(k) business as he does for his other divisions.
"If we're going to get into retirement business, we're getting into it because we're making it a focus and want to be one of the leaders in the field. This really cements it for us and makes the retirement business a real effort instead of being incidental."
But Long suspects that making a go of Mariner's new 401(k) division could be hampered by a Labor Department newly sensitized to conflicts of interest.
"Part of the challenge for Mariner is there's an inherent conflict of interest. So, he's going to have to overcome a perceived conflict of interest They're a wealth management shop and an asset manager." See: DOL credits itself for notable evolution in the 401(k) industry — not without criticism.
Bicknell intends to steer clear of conflicts by not using sister-company Montage Investment's funds in the retirement space — mostly.
"We don't think we can," Bicknell says. If the company ever did use its own funds, it would be an exception and not the rule. See: What exactly is doable for an RIA in the 401(k) business?.
Stofer is even more definitive on the matter.
"Let's assume there are 9,000 mutual funds and Montage has 15. So, we will have 8,985 to use for Mariner Retirement. We just won't use those 15. We will completely stay away from them." See: A compliance attorney fields four tough 401(k) questions amid crossfire provoked by Ric Lager's column.
Focus on participants
One of the reasons Stofer left SageView is to pursue a new business model that involves advising plan participants rather than just the plan assets themselves.
"At SageView we built our entire organization on fiduciary liability and working with plan sponsors but neglecting the participants. Mariner has the experience and capabilities and tools to help participants. It's a marriage of my skills and expertise and plan sponsors and their experience with participants." See: RIAs are starting to create their own 401(k) companies as alternatives to John Hancock and The Principal.
In most cases in the industry, there's an annual charge that typically ranges from 0.2% to 0.6% of the value of retirement savings. This is less than what one would pay most fee-based retail financial advisors, who typically charge around 1% of a client's total assets in savings. Some plans, however, offer retirement planning advice for no additional charge.
According to a survey from HR consulting firm Mercer Advisors, 79% of retirement plan participants report that their employer offers advice in their plan, up from 72% in 2011. About one-fifth of these participants actually seek this advice, and it's interesting to see that these participants report higher confidence in their retirement than workers who pass up the advice.
Rollover play?
Mariner has 44 CFPs on staff to help employees, Stofer adds. "They do lots more in education arena and helping employees."
However, Long questions the emphasis on participants. To him, that sounds like code for grooming employees to rollover their assets to the wealth management arm of Mariner where profit margins tend to be fatter.
Such a rollover play is conflict of interest waiting to happen, he says. indeed, the DOL is scrutinizing potential conflicts that arise when a provider services a 401(k) plan sponsor with one hand and extracts rollover dollars from participants with the other. See: How RIAs can rule the 401(k) realm by becoming advocates for plan sponsors — and start by eliminating eight marketplace conflicts.
"We specialize in retirement plans. If you look at our pedigree from fiduciary governance and best practices, we don't have a rollover strategy and no conflicts of interest. I think David Stofer's there to build a wealth management practice and not a retirement practice," Long says.
When asked about a rollover strategy, Bicknell says his firm may use FirstPoint, Mariner's retail mass affluent unit, as a place for rollover dollars to land, but doesn't currently have specific plans to erect an aqueduct between the two units. See: Marty Bicknell jumps into the mass market with no 'robo-advisors' and a missionary zeal.
What it takes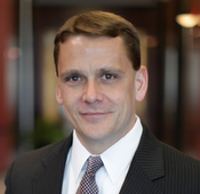 Marty Bicknell: If the company ever
did use its own funds, it
would be an exception and not
the rule.
Long also suspects that Mariner is going to have a rough time entering the retirement business when specialty RIA firms have already stockpiled multi-billions in retirement dollars.
"I would not want to be starting up a retirement services business in today's marketplace. Clients want depth and expertise. Mariner is entering the retirement space and this is a new start-up. I do wish them well," he says. "We're committed to the Kansas City marketplace and have a good team there and will continue to build in Kansas City." See: Cerulli: RIAs and hybrid RIAs make giant advances on banks and wirehouses in the 401(k) race.
Bicknell agrees that some legacy competitors have an edge but also sees no reason that what he doesn't have, he can get.
"I think firms like SageView and CAPTRUST have the ability to dedicate all the resources it takes. For us, we have the ability as an organization to continue to add all of these resources and it makes all of the sense in the world for us. For a traditional firm, with $1 billion to $3 billion under management, it'd be hard, but I think to go out and assemble the resources the way we have, it can be successful." See: CAPTRUST wakes up the 401(k) industry by buying $1-billion advisor/recordkeeper that adds the 'magic' to its arsenal.
Bigger game
Stofer, who expects to continue to work with about 17 recordkeepers including Fidelity, John Hancock, Mass Mutual, Principal, Voya and Vanguard, is confident that Mariner's investment committee is superior to SageView's. See: Mariner Wealth poaches a chief investment officer from a big local mutual fund company.
"You look at those resumes in investment committee and it's not comparable to SageView."
At Mariner, Stofer also sees himself gaining efficiencies and market positioning that will allow him to concentrate on larger accounts.
"At SageView, I had to sell and service clients. You're always torn between selling and servicing business. I want to be a consultant. Here, we get to be consultants. At SageView, you're selling and servicing business and at some point, you can't service any more business. Our clients want expertise and it's the quality of our teams and investments. I think our clients care about Mariner's expertise and reputation on the wealth management side." See: What a wave of 401(k) lawsuits tell us about what RIAs really need to worry about.
Stofer's clients average $5 million and more in invested assets. He intends to keep wooing new larger clients. He also expects Mariners' 401(k) division to grow to $10 billion in five years.
"I'd be disappointed if we're not at $10 billion in five years. I wake up every day and eat, sleep and dream retirement plans."
---
Mentioned in this article:
Mariner Wealth Advisors
RIA Welcoming Breakaways, RIA Serving Endowments/Foundations, Advisory Firm
Top Executive: Marty Bicknell
---
---
---