Ali Rosenberg: I found myself evangelizing Wealthfront.
Brooke's Note: Think about the classic stock brokerage trainee fresh out of wirehouse boot camp being handed the Yellow Pages to drum up business. Now imagine that Alison Rosenthal has a similar job, Silicon Valley style. The slight difference in her case is that Wealthfront has large institutions, so it says, coming to it saying: Hey, let's make a deal on the management of billion of dollars of savings for our employees. Rosenthal's job is to turn those unwieldy opportunities into online accounts. It sounds … not so easy. But she pulled off something similar at Facebook and presumably the Yellow Pages didn't come into it.
With an eye toward sealing more omnibus deals with firms like Google, Wealthfront has hired Facebook's original web-traffic maestro and charged her with landing partners.
The Palo Alto, Calif.-based automated investment manager has brought aboard Alison Rosenthal, 38, who also has some financial credibility from time spent at Goldman Sachs — to fill a newly created position, vice president of strategic partnerships.
The hire was deemed necessary in the wake of deals with Silicon Valley-based companies like Palantir Technologies and Google that are using Wealthfront's website as an employee benefit and a TAMP-like way to manage non-401(k) savings balances. Wealthfront's advice is now an employee benefit for Google employees' non-401(k) savings.
"Our rapid growth has attracted a number of potential partners and the time has come to have a person who could really focus on that," says Andy Rachleff, chairman and founder of Wealthfront. See: Looking more like Windhaven after a revamp, Wealthfront names a noted academic CIO and boosts its assets 15-fold.
Rachleff says the deals percolating are "bigger" and "more impactful to revenues" than the Google deal.
Theory and practice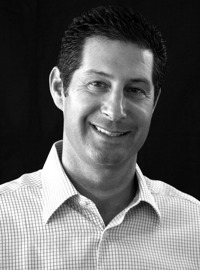 Steve Lockshin: Their assets should go
up by billions if these have
half of the hype they are
promoting.
The move is building on a pure strategy of going directly to the consumer with "algorithmic advice," according to Simon Roy, president of Jemstep Inc., an online advisory firm that works closely with conventional RIAs to provide advice.
"They're looking to increase assets by doing deals with companies," says Roy. This hire by Wealthfront is doubling down on that strategy."
The prospects are certainly tantalizing.
"I'll be very curious to see how big these deals turn out to be," says Steven D. Lockshin, founder of B+ Institutional Services, LLC, which distributes Betterment Institutional to financial advisory firms. "Theoretically their assets should go up by billions if these have half of the hype they are promoting." See: Tiburon CEO Summit extrudes big news: Betterment Institutional is born.
In reality, negotiating with giants requires the smarts, experience and self-esteem born of doing big deals and Rosenthal appears to have all three.
"Ali is one of the rare talents in Silicon Valley to have touched both the best in finance and software," writes Wealthfront chief executive Adam Nash in the company blog. "Most people know her primarily for her incredible contributions at Facebook, but she actually began her career in finance, at two of the best firms in their respective fields: Goldman Sachs and General Atlantic Partners."
100,000 to 250 million users
Nash writes: "Ali focused on partnerships, ranging from the launch of the now ubiquitous Facebook 'Share' button, to the immensely successful drive to make Facebook available on the widest possible variety of mobile platforms. During her time in mobile, Facebook Mobile's active user base grew from fewer than 100,000 users to over 250 million."
Rosenthal worked for Goldman Sachs in its global mergers and acquisitions group, was a member of the TIBCO women's professional cycling team and has run a sub-three-hour marathon. She holds a bachelor's degree from Brown University and an MBA from Stanford University.
Idea incubator
Most recently, Rosenthal was at venture capital firm Greylock Partners as executive in residence, a rarefied position whereby one is brought aboard and provided with a distraction-free environment, the better to develop a concept for the next big startup. David Sze, managing partner at Greylock Partners, recruited Rosenthal to that position.
In Rosenthal's case, the result was MessageMe, which provides free instant messaging.
She left the company under "interesting" circumstances, according to a Recode.net article posted by Kara Swisher. "At the mobile messaging startup, which she joined in July of 2013, Rosenthal reported to CEO Arjun Sethi and her departure comes at a time of change at the company as it seeks to pivot its product offering," Swisher writes.
The article adds: "Yahoo has looked at buying the company, but the current state of those talks are unclear. MessageMe has raised about $12 million in funding from a range of venture and other investors, including [Google Ventures and Greylock]." Since publishing this article, Yahoo! apparently did buy MessageMe
Rosenthal left Facebook in 2011, a year before the firm's IPO but was vested in the shares of the social media giant.
Unsolicited endorsement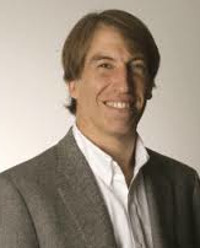 Andy Rachleff: This is the fifth
person reporting to Adam who built
a company from the early stage
to $1 billion [plus].
Rosenthal comes to Wealthfront for the best reason — her belief in what the company is doing, Rachleff says.
"At a dinner with two of my business school classmates earlier this spring, the topic of personal asset management and investment strategy was raised. My friends, both of whom had taken many of the same finance and economics classes I had during our two years at Stanford admitted that their partners handled the family asset allocations. Only recently married, my partner and I had just joined Wealthfront as clients, and I found myself passionately pitching them the value proposition, the most tax-efficient automated investment product on the market.
"I suppose it makes sense. First, I invested in Wealthfront. Then I became a client of Wealthfront. Soon afterwards, I found myself evangelizing Wealthfront to my friends and colleagues."
Millennial focus
That evangelistic approach is not misplaced, according to Kevin Cimring, chief executive of Jemstep of Los Altos, Calif. He credits Wealthfront for changing the industry by affording a high level of investment counsel into the hands of consumers at a price affordable for the mass affluent.
Still, he believe companies like his own will be major beneficiaries because people with bigger balances will need help with more complex issues that demand human intervention.
Facebook mega-wealth
Rosenthal joins a team of executives that includes Elliot Shmukler, Avery Moon, Rick Foreman and Andy Johns whose former employers included Cypress Semiconductor, Facebook and LinkedIn. See: The 25 financial advisors with the biggest online presences — and a frank analysis of what online omnipotence does (or not) for them.
Facebook luminaries — Mark Zuckerberg for one — have been known to keep their personal assets at Iconiq Capital, a more conventional RIA. See: How the Facebook IPO is creating the mother of all RIAs, Iconiq, and what an in-your-face it is for Wall Street.
Buckingham Asset Management has also made some inroads with Facebook wealth. See: Why sudden wealth at Facebook is gushing into a $17-billion RIA and triggered a merger of two DFA giants.
Enterprise builders
Still, the Rosenthal hire continues to separate Wealthfront from the pack of software-based financial advice companies as far as the talent and prestige involved. See: How giant advice provider Financial Engines can sweep the 401(k) field — or not.
"This is the fifth person reporting to Adam [Nash] who built a company from the early stage to $1 billion [plus in value]," Rachleff says. "That's really unusual."
The decision by Wealthfront to concentrate on business development follows on the company's drive to get serious as a business enterprise.
"We need more than an audacious mission — we need to build a world-class company," writes Nash in his blog. "To achieve that goal, we need to attract world-class talent in three major areas: investment research, software development and management."
Brooke's Final Note: I had dinner with Financial Planning reporter, Charlie Paikert last night. He had just spent the day at Wealthfront and interviewed its CEO Adam Nash Charlie was on a swing north from Santa Monica where he attended Dan Seivert's Dealmakers Summit and confirmed that the beach side event had an "unusually charged atmosphere": See: Dan Seivert drops M&A data bombshell at his Dealmakers Summit to gasps after Dan laid out his case for why 1,000 deals took place among advisors in the space of a year.
---
---
Mentioned in this article:
Wealthfront
Portfolio Management System
Top Executive: Andy Rachleff
---
---
---
Stephen Winks
October 3, 2014 — 7:32 PM
Wealthfront has yet to distinguish itself in advisory services. Its RIAs did a masterful job (beating the indices by 400 bps) but RIAs are no longer part of the Wealthfront offering. The economic viability of the Wealthfront business model is in question. It only retained 25 bp of the100 bp RIA fee which was less than $200,000 in aggregate. You can't run a business with the aspirations of Wealthfront on $200k. How do they make payroll with scores of employees? The very capable RIAs are no longer part of the Wealthfront value proposition and the new CIO is far from demonstrating a comparable track record. Wealthfront needs to beef up its technical competency and deliver on its promise to consumers and venture capital investors alike. Every thing looks good in principle, but in practice does it actually work? The free market is looking for leadership in advisory services—yet just being in the game does not assure commercial viability or professional standing.
SCW