Why unconstrained bond fund skepticism is justified (think 2008, not 2013) and why RIAs should say: None of the above
Brent Burns counter-dissects the Sanders Wommack vivisection of an article written by experts from LPL and Google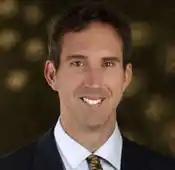 Brent Burns: A bond fund is simply a mutual fund that happens to own bonds (or in many cases derivatives) with no obligation to pay back anything.
---
Related Moves
August 10, 2021 at 11:46 PM
---
February 28, 2020 at 11:09 PM
---
---
---
Mentioned in this article:
---
---
---
FAA
October 17, 2014 — 7:00 PM
I certainly don't mean to be a nudge on this because I think what the writer is saying makes sense but…
Citing 2008 as the poster child for risks of unconstrained bonds funds is, in my view, not a real good example. The reality of it is that in 2008 everything correlated…in a bad way. It wasn't just unconstrained bonds. Also- I would imagine that if there was any spread product in the dedicated strategy cited- those bonds didn't do so well either.
To me the real discussion should be around the utilization of SMBA- separately managed bond accounts vs. mutual funds. So whether it is a dedicated approach, active, spread yada yada- a separately managed account makes more sense for reasons the writer mentioned. It is doable for some but not everyone.
Lastly- dedicated or immunized investment strategies are not new- been around for quite a while.