Jon Stein: We've been working on it for the last six months. We wanted to wait until tax loss harvesting and trust account support was in place.
Brooke's Note: There is a mad scramble going on for the big leap forward that a new breed of web-based automation is bringing to advice. Deals are flying. But as Mike Golaszewski says in the comments section at the end of this article, the Fidelity-Betterment deal really stands out. One of the mega-forces of the financial services industry, Fidelity, and one of the big names of digital advice, Betterment, are not only going to be pulling on the same oar but they seem to have further aligned their interests with thousands of RIAs — and two big ones in particular in Bicknell and Lockshin. Fidelity is a big conservative company that is taking a risk by giving such an upstart the benefit of its market position. Still, it has the look of a risk worth taking and one that could benefit RIAs, their clients and a new world of prospective mass affluent clients.
Fidelity Institutional Wealth Services has struck a deal with one of the higher-profile digital advisors in response to thousands of RIA clients demanding to better understand, and have better access to, what is classified (somewhat callously) as robo-advice technology.
The Boston-based RIA custodian, which serves about 3,000 firms, is entering an arrangement with New York-based Betterment's advisor-servicing unit, Betterment Institutional. See: Tiburon CEO Summit extrudes big news: Betterment Institutional is born.
The deal involves exclusivity on both sides for a period of time. Other terms of the deal were not disclosed, but both sides allow that they have much to gain from cozying up rather than competing with each other.
Presenting the solution
The issue for Fidelity Institutional is that RIA robo-hysteria has punched through critical mass and become unwieldy. In August, the company held a webinar that set a record for registrations: more than 1,000 signed up. Already Betterment Institutional has more than 500 firms on a waiting list to be walked through the process of using its do-it-all technology for handling mass-affluent accounts.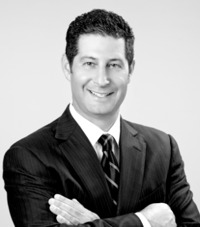 Steve Lockshin: There is no human
that can keep up.
FIWS will provide education and introduce Betterment Institutional as a possible solution to help bridge the digital information gap. The two sides kicked off their relationship last March in Dallas when executives from both firms participated in an advisor event that addressed digital advice issues. Fidelity gets an asset-based referral fee from Betterment on assets it shepherds in the online firm's direction.
Emerging custodian styles on robos
The Fido-Betterment deal provides a snapshot of where the custodians stand as they prepare to tackle the whole robo issue, according to Tim Welsh, president of Nexus Strategy of Larkspur, Calif.
Yesterday, Betterment chief executive and founder Jon Stein minimized the challenges related to modifying his technology for RIAs. "We've been working on it for the last six months. We wanted to wait until tax loss harvesting and trust account support was in place." See: How RIAs can compete with super-RIAs, robo-RIAs and the 'phono'- and faux-RIA market of 2015 and beyond.
Indeed, services like tax management are deal clinchers with Steve Lockshin, founder of B+ Institutional Services LLC, New York-based Convergent Wealth Advisors and AdvicePeriod, who said yesterday in an interview: "There is no human that can keep up with tax-loss harvesting for $50K accounts but it works here."
Lockshin and Bicknell, too
Betterment Institutional has substantial ownership by Steve Lockshin and Marty Bicknell. Lockshin is an investor both in Betterment as a business-to-consumer entity and an owner of its distributor, Betterment Institutional.
Lockshin recently brought aboard Marty Bicknell, chief executive of Leawood, Kan.-based Mariner Wealth Advisors, as his partner in the distribution entity. Bicknell is a pioneer on the mass-affluent side of the business and a big Fidelity partner firm. Mariner will receive platform fees from advisors who bring their practices to Betterment. See: Marty Bicknell jumps into the mass market with no 'robo-advisors' and a missionary zeal.
Ask the experts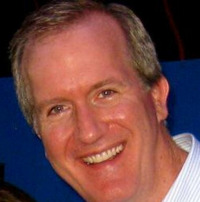 Bill Doyle: My hunch: This becomes
80% of Betterment's business, and the
direct consumer offer will eventually fade.

This segment of the business has serious legs, according to Bill Doyle, vice president and principal analyst for Forrester Research Inc. in Cambridge, Mass.
"Our consumer survey research indicates that most investors still want advice from an expert; the institutional product plugs Betterment into that market," he says. "My hunch: This becomes 80% of Betterment's business, and the direct consumer offer will eventually fade."
RIA custodians have been slow to provide such high automation capabilities to their custody clients. In July, The Charles Schwab Corp. announced that a launch of a robo-advisor was in the works, but the preliminary report made it sound more geared to retail investors. See: What's up with Schwab getting into the robo-style online advice business and is Windhaven the linchpin?
Whether Fidelity will eventually have an in-house robo capability is unclear but this press report suggests it may be coming. In addition, today's New York Times references an investment by Devonshire Investments in FutureAdvisor, a San Francisco-based digital advisor. The Fidelity website says: "Devonshire Investors is a private investment firm affiliated with FMR LLC, the parent company of Fidelity Investments, and manages investments on behalf of FMR and its shareholders in businesses outside of the financial services industry." Canter told the -_Times_ that FutureAdvisor was not considered for a partnership because it strictly operates in a direct-to-consumer model currently.
Though an RIA firm can literally open an account at Betterment Institutional in five minutes, there is a practice management issue here because firms need to make a series of accompanying decisions about whether to use a second brand and how much the digital offering gets tied to the non-digital side of the RIA business.
Simple, paperless
Betterment Institutional officially launches today though it already has 25 pilot clients. The assets and advisors involved were largely undisclosed.
Asked what his experience has been thus far, Ryan Wells, chief executive of Acclaro Wealth Management of Walnut Creek, Calif. — soon to be rebranded as Pathwise Wealth Advisors — offered these thoughts:
"Since my initial experience is really based on the setup for clients, I really love the simplicity of it. Instead of a stack of paperwork going back and forth I just send the client a link to the account-opening page and rest of the process is simple and paperless. The clients who have used it have commented on how easier it was than they expected."
Mass affluent in fashion
David Canter, executive vice president of practice management and consulting at Fidelity Institutional, allows that RIAs' current feverish desire to serve mass-affluent accounts is ironic considering that even a couple of years ago most of them were busy raising their minimums as a means of improving profitability through client segmentation. See: Schwab encourages RIAs to adopt client segmentation but some don't approve. .
Canter says that his firm will not provide custody to RIA assets held on the Betterment platform because those assets are held at Betterment Securities. But he hopes to add Betterment as a correspondent clearing client to the Fidelity-owned National Financial platform in time.
He categorizes this deal as a strategic alliance similar to what his firm accomplished a year ago with Live Oak Bank.
---
---
Mentioned in this article:
---
---
---
Mike Golaszewski
October 15, 2014 — 3:50 PM
Fidelity has just provided us with the most important technological innovation to hit the RIA space in years. Giving RIAs the ability to efficiently service entire new segments of investors—lower minimum accounts, younger investors, or investors that are simply more inclined to seek out digital solutions—really is the "next big thing" for our industry.
Allowing advisors to hang a modern, consumer-friendly platform off of their existing web property allowing for model creation, tax-efficient rebalancing, trade execution, performance reporting, a rich client communication experience and some sort of integration at the custodial level will prove to be incredibly disruptive. With one stroke, Fidelity has shifted the balance of custodial technology offerings and have put a wide array of technology providers on the possible road to obsolescence.
What better way for advisors to be able to market themselves more effectively to consumers who are increasingly comfortable with digital channels?
What a fantastically forward-thinking move.
Stephen Winks
October 15, 2014 — 7:34 PM
What constitutes advice to the very low end of the market is significantly different from the high end which demands professional standing in accord to ongoing fiduciary duty required by statute. As long as advisory services are not represented by the broker as being provided to the end consumer and no ongoing fiduciary duties are assured, then there is nothing wrong with outsourced portfolio construction services, but why would an advisor want to give up control as the clients will eventually gravitate to Betterment alone. This is why bank trust departments and private trust companies are not great jv-partner candidates for advisors.
SCW
James Butler
October 16, 2014 — 4:51 PM
Interesting development.
Questions:
1. Instead of outsourcing to a potential RIA competitor, if technology is so vital; why couldn't Fidelity build better Advisor system themselves?
2. Who legally then owns the client relationship? Betterment or the RIA?
3. What privacy protections are in place and what assurances does Betterment provide not to solicit the customers referred from Advisor firm?
4. It appears Betterment has limited the investment options primary to using either Vanguard and/or iShare ETFs? — what about other choices, individual equities? How can a Fiduciary defend only having access to (2) fund or ETF companies in designing a portfolio?
5. Does or will Betterment directly or indirectly solicit clients (e.g. statement stuffers, advertising their own fee rates, etc. etc.)
6. Betterment as Indicated in their own ADV Part II Brochure:
Trade Execution, Account Maintenance, and Asset Custody
When clients choose Betterment they are also choosing the brokerage services of Betterment Securities, a FINRA member broker-dealer. Betterment Securities does not operate the Betterment website. Pursuant to contractual authority from the client, Betterment Securities…"
Betterment Securities hereby serves notice on this website that it relies exclusively upon Apex Clearing Corporation, Inc. ("Apex") for order routing.
7. Who is APEX Clearing Corporation and why is Fidelity promoting this service when it clearly indicates they rely on Apex Clearing Corporation for trade execution? What is the financial incentive for Fidelity?
APEX emerged from the financial remains of Penson Worldwide who declared bankruptcy in 2013.
The Press Release lacks a lot of details.
brooke southall
October 16, 2014 — 11:25 PM
James,
Those are hard questions and enviably interesting ones.
Would you like a job as a reporter with RIABiz?
Brooke