David Armstrong: If the robo-advisor was truly the panacea of any service industry, WebMD would have put every single medical practice on the face of this earth out of business.
Brooke's Note: There are a variety of new competitive threats looming for RIAs to consider. What is unclear is just how new the new threats are. The old threats have mostly died away. Scale, for all the reverence we give it, never seems to be a telling factor in the advice business. We're told that this time it will be. In that spirit, we looked at the history of RIA competition and then put the new threats to the test with industry experts and let rip for a webinar. We decided to make the transcript available to skimmers, and people who want to meticulously examine each word, alike.
On hand at "RIABiz's second LPL-sponsored webinar, "How RIAs can compete super-RIA, robo-RIA and faux-RIA market of 2015 and beyond," on Sept 17:
Brian Hamburger: President and chief executive of Englewood, N.J.-based MarketCounsel founder and managing member at the Hamburger Law Firm, practicing in investment and securities law as well as corporate and employment matters.
David Armstrong: Managing director and co-founder of Monument Wealth Management of Alexandria, Va.
Brooke Southall: Editor-in-chief of RIABiz; writer and former businessman who has spent the last 14 years concentrating his study on the emergence of the RIA business.
Lisa Shidler: RIABiz reporter, based in Chicago
BROOKE SOUTHALL: What I want to do is essentially outline a history of competition to the RIA business. There is a sense now that there is a new age of competition that will threaten the independents who have a hammerlock on new assets, and they retain assets extremely effectively. They have more or less proven themselves against every channel. We'll take a look for a minute how that came to be, the challenges that have followed the RIA business everywhere its gone, and then we'll get to some of these new challenges and look at them in the context of its history.
In the big picture, we've gone from having big corporations, i.e. banks and Wall Street wirehouses, control the financial advisory business with advisors leaving to join independent broker-dealers or joining RIA custodians. Two things have happened. One, the sales model, to a large extent, has been stripped out, particularly with advisors going to the RIAs. But perhaps as big an influence as stripping out the corporate influence: If you are at a small company versus being at a large corporation, there is a different way that you tend to interact with professional clients.
As RIAs have formed from say, 1990 (actually the late '80s when Chuck Schwab first built his RIA custody platform), people have always recognized that this was a model that had promise and there have been competitors all the way along the way. Whether it be banks — I talk to people who worked at Merrill Lynch in the 1990s — they'll tell you right from the start they got that RIAs were going to be powerful, and they tried to mimic them. You have had law firms who came along and said, "Hey, why are we," and other centers of influence, like accounting firms, that have said, "Hey, why are we referring this business? We can do this in-house."
The Big Five accounting firms have all gotten into it at one time or another. I think the most recent spin-off, back to the RIA business, was Deloitte Touche, which is now basically owned by Aspiriant. Also along the way were some of the credit card firms, i.e. American Express, which has had, arguably, a pretty good success, actually, but it's not really an independent model.
So, as each one of those competitive threats has come along, you could argue that they have actually bolstered the RIA business because they have continued to train people, and they have continued to create a critical mass that, in time, ends up back in RIA hands. Big law firm like Mintz Levin's spins off its RIA unit to Colony Group, which is a big RIA in Boston. The whole financial industry is littered with ex-American Express people and we've seen the banks acquire RIAs only to spin them off over and over again. There really, the RIA business is always the victor that ends up with the spoils.
Why has there not been more competition from wirehouses? Well, the wirehouses themselves have — they just have not been financially the best thing for them to do. They have found it better, for lack of a better word, to milk their existing building model. There's some question about how long that will continue, but actually, that remains in place.
That brings us to where we are today, and we are seeing what I'll call a period of new age competition coming to threaten advisors, using many of the things that have marked the information economy. The one that has made the headlines, which perhaps is the least threatening so far, are the so-called robo-advisors.
The second one that I would list are the so-called "enlightened" advisory companies, the Vanguards and the Schwabs. And then you have the sort of super-RIAs that are bringing in the techniques of Starbucks-style management. The Mutual Fund Store, Edelman Financial, what Joe Duran is doing with United Capital.
So the thinking here is, they look a little scarier because they don't come in with a sort of wirehouse culture, so to speak. They are bringing — they are applying — technology in a presumably enlightened way, and they come with some of the new technology of management, as it were, that we've seen applied to Starbucks or Virgin Airlines or Zappos, or some of these other kinds of companies. So, just to run down quickly through what we're talking about: Schwab, we're talking about Schwab Private Client, which has $60 billion, and Schwab's robo-effort, which has yet to be unveiled.
At Merrill Lynch, we're talking about Merrill Clear, which is their goals-based investing, which is a departure from their wrap-account approach, which has always been their primary offering. Then also at Merrill Lynch is Merrill Edge, which is essentially 1,000 people on a telephone who have shown great, well, reasonably good success. They have $100 billion in assets.
At Vanguard, we're talking about their personal advisor services. This has gotten a lot of attention because they are saying, "We are going to offer the full service of an RIA under Vanguard for 0.3%. I will share an anecdote eventually about why they may be having second thoughts there.
In the LPL universe, you have the OSJs. You are seeing tremendous growth of the OSJs, which are offices of supervisory jurisdiction. They're under LPL, but under other broker-dealers as well. They're essentially branch offices within the independent brokerage realm, and they have created a new sort of rep, a sub-rep, that has been a model that has grown very rapidly.
Then within the Trust Company of America world, you have what are called camps, for lack of a better term, and they have reps. They operate in a similar framework as the OSJs, and we're seeing really tremendous growth there as well.
So, that pretty much brings us brings us through the immediate history. Does anybody on the panel or in our core here want to add to that historical picture as a leaping-off point to discuss where we are now?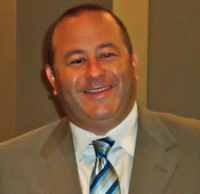 Brian Hamburger: We really need to
spend more time putting our heads
down and figuring out what can
each firm do to increase their
own value proposition .. rather than
worry about every shiny new penny
that we pass along the street.

BRIAN HAMBURGER: This is Brian, I think one of the things we need to really identify when we're conducting an analysis of the competitive landscape is, you mentioned a few of these firms have found success, then you went to the assets that they've captured under their management. I think we also have to define how are we assessing success in the space. Is it purely capturing assets? Does that really get us to a point where we can then say, "Okay, they reached this much in assets, that must be a successful venture for them," or is it a more sophisticated analysis?
BROOKE SOUTHALL: I would say there's two measures there. One would be the amount of assets they have and one is their potential to gather assets, and then perhaps a third would be the quality of those assets, i.e., I think mass-affluent assets may be less valuable to a financial advisor than a high-net-worth advisor, or an ultrahigh-net-worth advisor.
BRIAN HAMBURGER: Yeah, we've seen wirehouses in particular try to really become the wolf in sheep's clothing for well over a decade now. As you mentioned, they give pretty immediate credibility to the independent model. They didn't do so by changing their model, they did so by changing the marketing to create confusion in the marketplace, and the result is what we have now. We have consumers that are largely ignorant as to the differences between independent investment advisors and other types of practices, among all the different variations that you've mentioned.
BROOKE SOUTHALL: Right.
BRIAN HAMBURGER: At the end of the day however, that staying power of independent investment advisors has been the most significant differentiator with those advisors because people trust people, and people probably also trust groups of people. But people don't trust brands, they don't trust companies, and whatever trust that they did have for brands or companies, well, we, within the financial industry, did our best to tarnish that over the last five years or so. So I think that there has to be a real question posed to the panel of, is this business infinitely scalable? Is this the kind of business, when we're talking about trusted advice with respect to investments, is it the type of business that is scalable within larger financial institutions?
BROOKE SOUTHALL: Right. There seems to have been a growing belief lately that perhaps the old brands are no good, but you can develop a good new brand, or use a brand that never did get tarnished and put RIAs under that brand. Then you can scale. Whether or not you can do that is very much open to question based on the history of people not being successful in competing against RIAs, and there is an underlying economics such that a competitor is sowing the seeds of its own competitive destruction by creating successful advisors, and once those advisors reach a certain size, then they can see that they can make more money as independents and offer better advice, then they're attracted to leave.
BRIAN HAMBURGER: The models that you pointed to as competitive threats, are really to me nothing more than a sign of the maturation of an industry, that there is a nod that the independent space is certainly gaining legitimacy in the eyes of consumers. So we'd be ignorant to think that there's not going to be money and business ventures that follow that. So when we look at the broadening of offerings within the space, including robo-advisors, you refer to them as phone-advisors, and other models that are more scalable than personalized advice. I think it's pretty flattering for those that are in this space.
Now, it's not a trend that should probably be ignored, or maybe be ignored at their peril, but it's quite possible for an independent investment advisor to really start to segment their book in a more sophisticated manner than what's been done before. I think that's what they're going to have to do to really drive scale and growth over the next several years.
BROOKE SOUTHALL: One more thing before we move on is, The thinking is, among the people who are worried about this, about the RIA business coming to the end of a golden era, if you will, that the millennials coming along and the new competitors coming along are gonna love each other, and cut the old business out of the equation, so that there's this convergence of bad events that make this time a different event. See: Why Joe Duran is dead wrong on 2015 marking the end of the Golden Era of the RIA.
But we can talk a little more later about millennials and so on and whether they're such a different animal or not, whether the new competitors are such a different animal or not. Brian, you obviously suggest strongly that they're not a new animal, and I think that's a bias that I have too. But let's also introduce the idea that people don't agree with that.
LISA SHIDLER: Thanks very much. Brian, can you spell out some of the key differences between the RIA model and these others, these roll-ups, the robo-advisors and, I guess< the phone advisor?
BRIAN HAMBURGER: I think the media is largely fueling those monikers, and I think they're somewhat simplistic, which I know you need to do, right? See: Why I find the term 'robo-advisor' objectionable and unhelpful. You've got limited attention span of your readers.
However, it really is just segmenting the services that are being offered to different classes, and it's something that experts have been preaching to advisors since the day I've known a thing about stocks, that advisors need to look at their book of business and start to segment their offerings if they want to continue to grow that business.
Instead of going after the uber-high-net-worth clients and saying, "That's the only client we work with" — that works for some advisors. But for others, there needs to be a trajectory to get there, and there needs to be a segmentation of that business along the way. So, many advisors are coming up with different offerings, different service offerings, to really meet their needs. There are plenty of clients, or would-be clients, who put almost no value, or let's be frank about it, put no value at all about sitting at their dining room table, or sitting in the office across the table from an advisor.
I don't think that we should put them in a generation, I don't think we should put them in an asset class — there are plenty of very wealthy people, plenty of very wealthy older people, that don't want to sit with an advisor. They simply want their advisor to be accessible. They want the information to be successful, they want their advisor to work well with the other professions that are on their team. They have a different criteria, and for advisors to really ask the question as to, "Hey, let me not make an assumption because you're a very wealthy person, and because you're an older person, let me not make an assumption about the services that are going to be meaningful to you, but let's talk about what services are going to be meaningful to you.
But Lisa, this all gets down to the underlying factor that small businesses, particularly within this space, don't really understand what the costs of delivering services are. So, when they start to put together a model that includes quarterly visits to the client's home and it includes weekly telephone discussions and reviews of the portfolio, they don't really understand, advisors generally don't understand, how much that costs, above and beyond a client who simply wants you to manage their portfolio and furnish them with reports, and be available when they have questions. The advisor has to know those answers.
LISA SHIDLER: When you look at the new models, what are the biggest challenges that they face?
BRIAN HAMBURGER: The biggest challenges they're gonna face is the trust factor. I mean, it's very easy to fire someone that I've never met. It's very easy to fire someone whose voice I've never heard. It's moving from one company to the other, it's like credit card companies continue to lure consumers by these mail offers, there's no face that goes along with credit cards. It's very easy to switch from one to the other. I think the challenge they're gonna have is to build trust.
In markets like we've had recently, consumers don't overtly place a high degree of importance on trust. Give it a little volatility, and suddenly they're running for a hug, and robo-advisors alone won't be able to give them that hug.
LISA SHIDLER: So that could actually be a benefit for RIAs.
BRIAN HAMBURGER: But I don't want to be so simplistic as to suggest that RIAs should ignore the technology and automation tools that these "robo-advisors" are bringing to the table. There's a demand there. There's clearly a demand there, but whether that demand is going to placate the bulk of clients looking for investment advice, I really strongly disagree with that assumption.
I really would love to know what it is about this space, with any technology development or trend, or change in perception, why advisors are so quick to be concerned about the value proposition that they're furnishing their clients. It really seems to me that the easier thing to do would be to conduct that self-evaluation and really run competently as an independent advisor as opposed to constantly looking at what you may or may not perceive as a competitive threat.
LISA SHIDLER: Right, and I think that leads us straight to our advisor, David. How do you deal with this, with new competition on your heels, to what degree do you emulate your competitors and what degree do you feel you should actually become more yourself?
DAVID ARMSTRONG: Well, first, I'd like to say that a lot of what Brain said about the industry, his observations of small businesses in the RIA space is very sage. I was nodding a lot as he was speaking, and I would like to just further a little bit of what he said, because it's true. There is a tremendous cost involved with delivering to a client, and you've got to understand what that is.
I think one of the things that going to really differentiate space, what Brian hit on a little bit, was technology, and I think where things are gonna start to get very competitive in this space is when a client looks at an offering from a robo-advisor and a client, clients trying to evaluate the difference between my offering or any other RIA's offering, and a robo-advisor.
They're gonna look at it and they're gonna say, "The technology and the interface, and the ease in which I am able to get information and truly understand what's going on with my plan and the success of my plan, is so much more clear on the new technology robo-advisor space versus some of the clunky, antiquated technology that is out there on the larger custodian's platforms."
I think that's the question that our industry is going to have to start answering very quickly, because one of the things that Brian said was, sitting down across the table I'm seeing less and less of people wanting to do that. The service model of, for example, an A level clients gets four meetings a year. Gosh, I can't think of a client in my book that wants to sit down, or a client in my business that wants to meet with me for four times a year. No one has the time for that anymore, or the inclination to do it.
If they're retired, they want to be getting on with their retired life, and if they're working and they're small business owners and they've created some wealth, they want to continue doing that themselves, and they want information quickly and accurately, and I'm seeing my reviews more like a 15 minute phone call every now and then.
If you don't have the technology that allows people to quickly check to see how well they're doing, how well their plan is doing relative to their goals, I think that's where a lot of this differentiation is gonna start happening, because the robo-advisor offering is very nice, new, clean, it's model-oriented. You can see it. It's very user-interface friendly and clean, and I think that's gonna be a major differentiator more so than the actual offering of advice, initially.
Brian, aren't there always gonna be clients that are gonna want the latest and greatest technology and they are always going to be quick to chase that, and likely come back after the luster fades a little bit. There's always going to be those that are looking to do things different, but that's not the masses, is it?
BRIAN HAMBURGER: I don't think so. I think you're always going to have the 10% of early adopters that are gonna chase that sort of new, glittery technology, but I will say that you also have to overlay that with the fact that switching costs between relationships is not quite as easy as just pushing a button and transferring your accounts. So, there are some switching costs involved with that, which may delay somebody's desire to want to chase the latest and greatest technology just because they saw something new and flashy.
BROOKE SOUTHALL: David, have you ever lost an account to a robo-advisor, so to speak, or one of these kinds of new age offerings?
DAVID ARMSTRONG: It's an unfortunate aspect of the business, we do, people do lose clients. We're fortunate in that it's low single digits the amount of clients we lose on an annual basis, and they have not been to any robo-advisors. I have lost some clients to people, I've lost clients to situations where people have said, "I'm retired, this is a hobby of mine, managing money, I want to get smarter on it and I'm gonna do it myself." That's been a bulk of the clients that have chosen to terminate their relationship with my firm, which is unfortunate, but if I'm gonna lose, I guess that's the best way to lose them, is if they say they want to do it themselves because they're interested in it. I've actually had one person come back since they did that, and said it wasn't all they thought it was gonna be, which is a nice testament. I've not lost anybody to a new — this new term — "robo-advisor" yet.
BRIAN HAMBURGER: Right. So when you start, you are being awfully generous with praising the robo-advisors and their technology and so on, but it sounds like you're not really basing that on what your clients are saying, right? That's more of your observation?
DAVID ARMSTRONG: Yeah. I mean, I've had clients say, and anybody in this industry has probably heard the same exact statement to one extent or another, which is, "Why can't I have the XYZ that I saw on TV, or the ABC that I saw advertised on the Internet," or "Why does it seem like my Mint.com is so much more user-friendly than my account statements are?"
So you're always fielding questions like that. We all know the answer to that. Technology just doesn't keep up, sometimes the investments made in technology aren't keeping up with the rapid change in technology, so there's peaks and valleys of technology offerings in the space.
But people do see snapshots of things on the Internet, screenshots, they see them in Money magazine, or they see them on some sort of article that they're reading, and they look at something, and they say, "Why doesn't my thing look that nice?" They always just want to know, "Are you gonna be upgrading your technology soon? Am I gonna be able to get a nice dashboard like I can see on Mint?" Things like that.
BRIAN HAMBURGER: David, isn't the real beauty of being an independent advisor the fact that you can go out and pick and choose the various technology platforms that you are gonna aggregate together and bring in front of your clients? So, if the pain-point is large enough, if you're losing clients because they like the clarity of the budgeting application, cash flow monitoring, kind of an all-in-one application, then as an independent advisor, we can just go out and buy that?
DAVID ARMSTRONG: Absolutely, and that's a huge point, Brian, and that's one of the things that people that run small businesses in my industry get lulled into a false sense of security. It's a very easy business to start taking money out of, and the minute that you, as a small business owner, especially if you come out of a bigger environment like a wire house, you're new to independence, you're not used to having to make those big investment, CAPEX expenses as a business owner, and all of a sudden, you start to look at these five things, and you say, "You mean to tell me that I've got to invest $75,000 of my own money to re-haul my technology now?"
The answer to that may be, "Yes," because if you lose one $10 million client because of that, or ten million-dollar clients because of that, you've just lost $100,000 of revenue, potentially, into perpetuity versus having to outlay that $75,000 once. So I think the smart and successful independent advisors that are going to continue to grow and thrive are gonna look at that capital expense if they need to make in technology and come to grips with the fact that we may be spending a lot of money on technology every 18 to 24 months.
BRIAN HAMBURGER: The beauty of this is also that when you look at robo-advisors, when you look at various CRM platforms, the technology has never been more accessible and more scalable than it is today. There's the opportunity right now for, if you buy into that the robo-advisor is going to take over the industry mentality, you can go ahead and, as an advisor, connect with a robo-advisor and utilize their platform in an effort to have them manage the money, or have them use their tools and resources.
It continues to be a business-owner's dilemma which is: Who are you going to invest in? and we've all been in the situation where we invest in a CRM platform based upon our, just, using them as an example, based upon our understanding of their capabilities and features only to find out that maybe we invested in the wrong one. As painful as it is, the best firms brush it off and they go ahead, and they make the decision they should have to begin with. But if that's where your bet is, isn't that investment available to you today?
DAVID ARMSTRONG: Well, those investments are absolutely available. It's just the mindset of investing in those things, and now look, that's what comes along with running a business that you get a 90% payout on your business line. You've got to pay for stuff. You're not getting custody for your 90% payout on the RIA side, and that leaves you with 90 cents on the dollar to decide where you're gonna spend it. Over the next five years, if you're not spending it on upgrading your technology offering to your clients, you're gonna be facing this conversation more and more with your clients as the offerings get better away from you, which I think is a little bit of what Brian's point was.
BRIAN HAMBURGER: Right.
LISA SHIDLER: So, David, can you tell us what you have done to keep up with these threats? What have you done? If it's upgrading your technology, can you give us some specifics?
DAVID ARMSTRONG: Yes. So, I've spent some significant money over the past 18 months, along with my two partners, and where the two places that we have felt were important to invest the money is one, in having a portal for people who are interested in learning more about my firm to come and learn more on a basis that's one-way, and that's my website. So we spent some money creating some videos, and blogging, and doing some digital marketing there that allowed people to come and research Monument Wealth Management without having to actually engage with us at first.
That's actually shown some benefit. It's tough to measure, but it's anecdotal when clients come in and they say, you start to tell them a little about your firm, they say, "Oh, yeah. We saw all of this on the website. We went and watched all your videos, we understand your process." All of a sudden now, they're kind of ready to start getting down to business, which is really nice from a time perspective. You're like, "Wow." We're saying you have to account for your time, if you can cut some of that time out of the process of getting a new client, that's very beneficial. So our marketing is where we spent some money.
The second place where we spent money which, which I think is a very important place to spend money, is on our CRM, and I think Brooke, it was you that was just saying something about the CRM and making sure you have the right one. But we've invested a lot of time and energy, and money into Sales Force, we chose Sales Force, and it's a great product for us. We have created workflows and systems, and processes inside of Sales Force which has allowed us to scale the business.
I haven't calculated this, but what seems to be the biggest return on my investment has come from the efficiencies gathered in my practice through automated practices, automated processes through our Salesforce.
LISA SHIDLER: So, do you feel when you were making these additions, David, that these are changes that you made because of these competitive threats? Are you doing things differently now, maybe, than you would have before there was a robo-advisor?
DAVID ARMSTRONG: This is a personal statement, and it may not apply to the industry, but we're constantly challenging the status quo in our firm. It's kind of something that we've always hung our hat on. I wouldn't say that my initiatives to upgrade technology and implement Salesforce and automate workflows and processes was a function of anybody nipping at my heels as much as it was wanting to stay ahead of the pack.
LISA SHIDLER: Okay. That makes sense. Brian, I wanted to jump to you. It seems one common denominator that these new models have is they all have access to pretty deep pockets, whether it be private equity or the backing of a major firm, like a Schwab or Vanguard. Do you get that RIAs are worrying, how can they compete with the deep pockets?
BRIAN HAMBURGER: Is that question, Lisa?
LISA SHIDLER: That is, how can RIAs compete with the deep pockets? You got it.
BRIAN HAMBURGER: I think that, again, we have to define what it means to compete. If the concept is that we need to build exactly what they've built in order to compete, well, of course that's not going to be at all possible. While there's capital available, I think pretty regularly available to RIAs looking to invest in growth, most advisors are far more nimble and far more adaptable to the environment than their larger firm counterparts. So while they can look to these other firms and they can look at them as competitive threats, I just don't buy it.
I think we really need to spend more time putting our heads down and figuring out what can each firm do to increase their own value proposition against older-modeled businesses rather than worry about every shiny new penny that we pass along the street.
BROOKE SOUTHALL: David, I didn't hear anything where you were saying that a competitive disadvantage for you is how expensive it is to improve. It sounds like you're saying, it's just you biting the bullet a little bit here and there…
DAVID ARMSTRONG: Right. It's exactly the opposite, okay. So, I'll make up an example. Try being an advisor at a big wirehouse and saying that you want to adopt some new technology into your team at XYZ wirehouse, and try getting that through compliance, and try getting them to pay for that. That's never gonna happen. If you're an independent advisor and you decide that you want to switch your financial planning software, you want to switch your CRM, you want to switch your website, you want a blog, you want to put videos on, it's so nimble and so fast, and the rules are very clear.
Everybody gets so scared about compliance, and I know it's not the topic of the conversation, but I'll just quickly throw this in: The compliance rules are very clear. As long as you're operating within them, there's plenty of flexibility to be able to say what you need to say about your value proposition to the general public. But I would say the question where I'm reading it, how can RIAs compete with the deep pockets, I flip that question around and say, "How do the heck these deep pockets think they're gonna compete with me?"
BROOKE SOUTHALL: Right, right. The standard answer is they can create a quality control. You always know what you're gonna get for the brand at offering. They can build fancy tools that standardize processes, etc., etc. So you have,30,000 RIAs with one-off propositions versus some big-branded proposition where they always follow the same protocols, and then they have this giant marketing machine behind them.
DAVID ARMSTRONG: There's always gonna be people out there that want that as an offering. There will always be people that I want to have as clients that will never do business with me because they'll look at me and they'll say, "I'd rather have somebody with deep pockets that I know is consistent, and big firm that I can go after if something goes wrong." Okay. Those people are not gonna be my clients.
BROOKE SOUTHALL: Right.
DAVID ARMSTRONG: They're always gonna be out there. But, I wouldn't be an RIA if I didn't think that for every 10 people, eight of them probably want to do business with me and two of them are gonna say no, because I'm a small business.
BRIAN HAMBURGER: You were with Merrill Lynch before?
DAVID ARMSTRONG: Yes.
BRIAN HAMBURGER: So you do know the difference between sitting down in front of somebody with the power of the Merrill Lynch brands versus Monument Wealth, right?
DAVID AMRSTRONG: Merrill Lynch is a fantastic firm, and I learned a lot there. I think that I rode the elevator up and down to work with 100 of my biggest competitors every single day, and went out to lunch with them the same day. They have a great marketing machine, and they have a great offering for a certain population of the investing population. I think that I've got a great offering for another portion of the investing public.
BRIAN HAMBURGER: Brooke, you touched upon branding. I think that the common denominator among folks that leave is really doing the assessment of, "What is the brand adding to the value proposition of being with a firm?" Not just with Merrill, but with any of the larger firms. I think that most of the advisors that have found their way to independence from a major branded wire house or bank have done so after doing the evaluation and saying, "You know what? For years, for the formidable years of my career, that brand opened doors for me. It got me meetings. It gained me credibility, and then over the years, both as a result of bad actors within the firm, as a result of the financial markets and their own maturity in the business, that brand no longer moves the needle."
In fact, many have felt, towards the latter part of their career, the need to keep the brand suppressed in their back pocket until they establish their own credibility. So it's those advisors that have made their way over to this space, and I can't understand, I really just don't believe that those advisors are largely intimidated by a large brand attracting their clients away from them.
BROOKE SOUTHALL: Right. I guess the one difference is, when you look at wirehouse brands, they tend to be a double-edged sword, because they've all gotten in trouble at one time or another, whereas if you look at some of the new brands that are emerging, they don't necessarily have that issue. Everybody trusts an ATM. You almost feel like you can trust it —ironically — you can trust an automated solution. It's not a human.
I think there is a sense that there could be greater trust engendered by some of these new brands, new offerings, new approaches. They don't have commissions, typically, so they bring a lot of the quality that people I have liked about RIAs over the years [have possessed].
BRIAN HAMBURGER: But are they really trusting the brands in those circumstances? The examples that you raised seem to be examples where human intervention can only screw things up, right? I mean, processing a transaction at the ATM is not something I want a person involved with. Going ahead, if I actually place a trade for a stock, I don't need a human to be involved. Processing a credit card transaction, these are transactions, what we're speaking about here is advice. While it's advice on something that is quantitative in nature, the advice itself is very much qualitative, and you're not going to fully automate that.
BROOKE SOUTHALL: Right.
DAVID ARMSTRONG: I agree with that, and this is Dave. I had to go to the doctor the other day, and I don't mean to oversimplify this by using another doctor analogy in our industry, but it's true. I had to go to the doctor the other day, and I probably could have gone to the CVS Minute Clinic, and probably seen the guy that works in there, and gotten my questions answered and medicine that I needed from that guy, but I chose to go to my doctor and wait there for, as a walk-in, for two and a half hours for him to have an opening to see me for 15 minutes.
I chose to do the more expensive, and I'm using my [indiscernible], it's more expensive per hour because I needed to have an interaction with a human being that I trusted about something that was important to my health. I just think if you take that and extrapolate that out to our business too, if the robo-advisor, the automated system, was truly the panacea of any service industry, WebMD would have put every single medical practice on the face of this earth out of business if that was really the case back 14 years ago.
They didn't, because people want to deal with people who they like and trust, and who have knowledge and credentials to give them good advice, and the robo-advisor thing, if it even becomes something to worry about, it may always be there as an offering, but I don't think it's anything that's ever gonna put true relationship-based advisory businesses out of business any time soon.
LISA SHIDLER: Okay. I would like to take this second here just to remind everyone, we've gotten some questions. Please continue to submit them.
While we're waiting for more questions, I want to just thank our sponsor, LPL, and for more information, you can download the case study "Brand Power", which highlights Monument Wealth Management and its transition to becoming an independent practice.
David, how do you compete for talent against some of these companies, when you're trying to get new advisors and bringing on these people. These other firms have their 401(k) plans, they're profit sharing. How can you get the most talented advisors to turn down those offers and come to your office?
DAVID ARMSTRONG: Boy, I'll tell you, that's probably a whole webinar in and of itself. Because it's a huge question, so I won't take too much time with it, but I'll say this, that you're using the word hiring advisors, I will expand that out a little bit and say hiring anybody. Because there really is no, there are very few, educational institutions out there that are minting people who are qualified right off the bat, and come in and operate in any sort of capacity in our industry without going through training.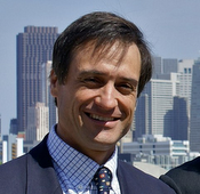 Brooke Southall: We are seeing a
period of new age competition coming
to threaten advisors.
I think what's gonna happen in this industry is that, as it continues to grow, and grow, and grow, the need for qualified people to work in firms like mine is gonna go up and up and up. If there's no real pipeline for talent coming out of colleges, there is going to be poaching going on, either from my firm or from other firms to my firm that's gonna have to happen, because if my business keeps growing, I'm gonna need to hire people, and where are they gonna come from? Because they're probably not coming right out of college, unless they're coming into a basic, entry-level position. So it's a huge thing for our industry to be considering.
I think a lot of it has to do with culture, which I like to talk a lot about, and I think the firms that really let people operate with integrity and honesty, and feel good about the advice that they're giving, and the investment solutions and strategies that they're using, and the planning that they're doing. Having a career track built out for people to stay in your business for a long, long time, and compensation is important. If you can address all those things, you're probably gonna be a net gainer of good employees rather than a net loser.
BROOKE SOUTHALL: David, just to take one step back. As you compete for clients today, do you find that you are more competitive, less competitive, or about the same as you've been over the last 10 or 15 years?
DAVID ARMSTRONG: So, I started my firm, Monument Wealth Management, we're just a little bit over our six year anniversary, so I can't really go back ten years, if you want me to go back 10 years, I'm gonna span two different lives there. I would say that if I rewind back six years, I'm much more competitive in year six than I was at year one, just because there's some institutional scale that you get from operating a business and getting better, and the team starts working better.
I'll tell you that if I went back and try to overlay that with my time in a wirehouse before then, I think I'm a lot more successful now, just because my ability to operate independently and do the planning that we're doing is much more robust and meaningful to the clients than what I was allowed to do before.
BROOKE SOUTHALL: Do you think that you're more competitive today because the competition is less or simply because you're a stronger competitor? I know you think you're a stronger competitor, but do you have any perception of how the competition has ebbed or flowed?
DAVID ARMSTRONG: That's a really tough question to answer shortly. If I'm competing against a wirehouse, one of the things that I think really is a competitive advantage for me is people come into my office and they see it's my business. It's my team, and if they were a small business owner, if they were an entrepreneur themselves, and that's how they created their wealth, I already have something in common with them that my competitors don't.
I like to say, "You are not and have never been a small business owner unless you've had to put payroll on your personal credit card." And when can you talk to a client who's an entrepreneur and has built his wealth by being an entrepreneur at that sort of level, there's some sort of trust bond there that takes place that my competitors at the bigger firms don't have. That doesn't work with my other small business brothers, brother competitors, but that is one competitive advantage that I think I have when I go up against the big guys.
BROOKE SOUTHALL: Lisa, do you have questions that are from the audience?
LISA SHIDLER: Sure. I think we've got one more here that I'll throw out. Brian, is there anything that really, RIAs should be doing now that they're not doing?
BRIAN HAMBURGER: There's a lot, and just like David said, the talent pool question and that question could probably be webinars unto themselves. This webinar, for me, highlights a real need for an increased focus on one's own business. I think the people that we speak to pretty frequently mistake the term innovation for meaning constantly following every little blip that comes across the screen. The best firms that we work with take a disciplined approach to innovation.
Yes, from time to time, they look out and they do an evaluation of the competitive landscape, but they're confident in their offering. When they look at that competitive landscape, they make a determination, "Is this the direction that we should take? Is this a development that should impact the direction we're headed?" Then they build a plan around that. But I think that the industry's biggest threat is itself, and constantly just assessing these new developments as threats to their mere existence when the biggest opportunity remains using old-school brokerage firms, wirehouses, banks, trust companies, there is just a ton of self-directed investors that when you look at any study out there, they are dying to find someone that they trust to take the lead on this.
So, I think advisors are looking at the wrong things if they see these as their biggest competitive threats. I just don't see it at all, and maybe I'm just naïve.
BROOKE SOUTHALL: Right, and again, I mean, we didn't touch on this that much, but what I'm hearing over and over again, and I guess, like, you mentioned about something else, a lot of it is media-generated, but there is a lot of talk about millennials, and this idea that what worked for the baby boomers is not going to work for the millennials. They don't ever want to talk to anybody ever, they just want to text.
We just wrote about an example of a millennial with a four million account with an RIA, and the RIA says, "That person only wants to hear from them through a tweet," which I thought was a little strange. But this idea the baby boomer independent is just so out of touch, and that this is gonna hit them very hard, all at once. So, yeah. So there's an opportunity here to be blindsided.
BRIAN HAMBURGER: But Brooke, the generational gap is perhaps among the oldest theme in journalism, that the new generation is not gonna want to conduct business in any way that the prior generations had. Now, I'm not suggesting that I know the answer to that, but what I am suggesting is that whether those that are talking about this are right or they're wrong, the amazing thing is that independence creates a platform for the advisor to proceed based upon their beliefs.
The advisor can go out, and as David alluded to, invest in just a whole bunch of automated platforms to help deliver real-time reports to their clients and furnish them with alerts any time different things change, and a whole bunch of bells and whistles. If that's what they think is gonna move their demographic, or they can continue to cater to the kitchen table conversations, it doesn't matter, because the neatest thing about independent investment advice is that creativity continues to run wild, and these latest examples that you cite is just another chapter of that creative cycle. You've got to be excited about what this space allows.
BROOKE SOUTHALL: I think what the wirehouses have always done is they've said, up until RIAs filled the space, they would say, "Go ahead, knock yourself out, Chuck Schwab. Develop all those self-directed accounts. When they get to a million dollars, they're gonna come over to us anyway. We don't need to have a farm system." So I assume some of that happens.
Now, Schwab, of course, is trying to keep those accounts from leaving. I use Schwab as a metaphor for any online brokerage, or whatever. But obviously, this has happened for 30 years, where young people have become old people and RIAs are still bringing in assets at a rate that perhaps, no other channel gets.
---
Mentioned in this article:
---
---
---
TERESA VOLLENWEIDER
October 10, 2014 — 8:44 PM
Is David Armstrong really comparing providing healthcare/doctoring services to providing so-called financial advise? Certainly he jests, as that is ludicrous.
Mike Golaszewski
October 10, 2014 — 8:40 PM
Wow, this comment ended up being long. I need an editor. :-) That said, many of what Brian's & David's have to say is spot on, with a couple of modifications. So I'll pile on here.
—
When I re-joined Schwab in January of 2006, I took over Client Reporting for Schwab Advisor Services. At the time, I figured my products—statements, trade confirmations, tax reports, portfolio accounting & cost basis—would be a sleepy little backwater that nobody was really going to care about. I mean, who looks at their brokerage statements? Boy, was I wrong: in the short time I managed Schwab's statement platform, there were at least two deals representing over $9B in AUM that hinged on Schwab's ability to modify our reporting and cost basis platforms to provide some key information for the end clients of these advisory firms (we ended up landing both firms, and I still need to figure out who in sales I need to thank for bringing me to the Bahamas as part of their annual junket).
I relay this story because it's easy to lose sight of how important the end-client experience is for your investors. Your value proposition isn't solely about the quality of your advice, the poshness of your office space, the quarterly sit-downs you conduct, the fancy reports you provide, or even the long-established relationships that you pride yourself in. It's about the totality of the experience you provide to your clients relative to every other thing in their lives that has been augmented and improved by technology.
That last sentence is incredibly important, and is exactly why digital advisory represents a coming threat for RIAs (by the way, can we all stop using the term "robo-advisor?" We're not living in a Jetson's cartoon).
It used to be that if I wasn't feeling well, I had to call a doctor. If there was something wrong with my car, I would have to call a mechanic. If I was interested in selling my home, I had to call a realtor. There are countless examples: paying bills involved writing checks and putting stamps on envelopes, depositing money meant making a trip down to the Schwab Employee Branch, buying a book involved hauling my cookies over to a Barnes & Nobel. The list goes on.
Times have changed. Now I can check symptoms on WebMD to sound a little more informed when I call my doctor, I can figure out what's wrong with my car without being at the complete mercy of a mechanic, and I can price and market my home using services like Trulia and Zillow. As for paying bills? I don't even know where my checkbook is anymore, much less what a first class stamp costs. I deposit my checks with my phone, meaning that the only reason I ever wander down to Schwab nowadays is to pick up my gal for lunch. As for shopping, amazon.com pretty much has 100% of my wallet (especially since I don't need to do anything at all to have all the stuff I need every day for my new twins delivered straight to my door once a month).
This is the environment that we all now live in, and that every businesses operates in—RIAs included. A digital presence is becoming increasingly important in how people assign value to modern products services, across all facets of their life. Unfortunately our industry is falling seriously behind here; even the new investor-specific offerings from the current batch of RIA technology darlings like Black Diamond and Tamarac are woefully one-dimensional. Yes, the kitchen table conversations will continue to be important to a certain segment, but without a baseline digital offering you are increasingly going to look like the company still using a telegraph in the era of telephones.
Ask yourself this: of all the technology investments that you've made at your firm this year (you do have an annual technology budget, right?), how many of those dollars actually went to improving the digital experience that you provide to your clients? Do you even have a digital experience for your clients? Does it provide a useful, convenient way for clients to transact business with you, or is it simply a marketing channel? Are you using technology to remove any friction that exists between your clients and your ability to serve them in a predominantly digital age?
Here's a few more questions: what are your custodians doing to help you create a unified (i.e. cross-custodial), branded, and modern digital advisory experience? After all, the retail channels of the top three custodians—Schwab, Fidelity, and TD Ameritrade—are operating in the same environment as you are; each have begun investing millions of dollars on their own nascent digital advisory offerings to ensure that they're not outflanked by the likes of Wealthfront, Betterment, or each other. Will you be able to directly benefit from these investments to start providing real utility to your clients—rich cross-custodial reporting, cash flow and risk analysis, benchmarking, budgeting, mobile banking and deposits, bill payment, etc.? Or will your digital offering fall even further behind?
Investors—particularly wealthy investors—love to pet their money. They like to visit it, they like to see how hard it's working for them, and they like to play with it from time to time. It's probably why my client reporting gig kept me so busy at Schwab many years ago, and it's exactly why advisors should be paying attention to what's going on with digital advisory today.
Digital advice is far more than a selection algorithm: it's a totality of modern experiences that provides clients with the same technology-enabled conveniences that they are now used to having in every other facet of their lives. The richness of these experiences are the future table takes for our industry. Get in front of this trend, or the cognitive dissonance created by what's available to your clients online for cheap vs. what's available from you for a pricier fee might eventually be too wide. And that's where dinosaurs live.
brooke southall
October 10, 2014 — 8:46 PM
Mike,
I might have to elevate this comment to a column, a few great writerly flourishes.
Money petting must be a new category not to be discounted.
Brooke