News, Vision & Voice for the Advisory Community
Like all matters related to advice, advisors are determined to be decisive and articulate to clients
October 1, 2014 — 11:02 PM UTC by Lisa Shidler
Brooke's Note: What you have to love about financial advisors is just how at ease they are in dealing with something like a Bill Gross exit. Sure this situation has been splashed across the web. But star managers leave all the time and much more perilous things happen in the markets. So advisors are coming to many different conclusions about whether to buy, hold or sell but they are doing it all in an in-stride way that reminds why they are so valuable in the marketplace.
Even before Bill Gross's one-step-ahead-of the-sheriff departure from PIMCO to Janus Capital Group and Morningstar's subsequent downward bump of the Total Return Fund from a gold to a bronze rating, Cathy Curtis had seen quite enough.
The principal of Oakland, Calif.-based Curtis Financial Planning LLC that manages nearly $50 million in assets, saw no reason to stick it out with either Gross or the company he founded 43 years ago and then left last week — Pacific Investment Management Co.
Curtis currently uses DoubleLine Funds and Metropolitan West Asset Management LLC, both of Los Angeles as fixed-income managers. She no longer has any assets with PIMCO.
"I have made changes [to my selection of bond managers] after all the distraction with El-Erian's departure and the relatively poor performance of the PIMCO Total Return Fund. I won't follow Bill Gross to Janus. I saw him speak at a conference this past June and he seemed a bit off." See: Just what damage was done — or not — by Bill Gross ranting in shades.
Out the door
But other RIAs still associated with PIMCO now face a dilemma: Whether to stay with the firm, follow Gross to his new home or to wash their hands of them both.
If an online poll of 251 advisors taken Tuesday is any indication, PIMCO has cause to be nervous. Fifty-three percent of those advisors are considering moving assets from the Newport, Calif.-based investment manager, as opposed to 47% who are planning to stick with PIMCO.
At about the same time, Morningstar was bumping down its rating for the PIMCO's Total Return fund from Gold to Bronze.
Of the 53% thinking of leaving PIMCO, 16% are considering moving to Janus.
The poll was conducted by Kasina Advisor Insights in partnership with Horsesmouth LLC, both based in New York.
On probation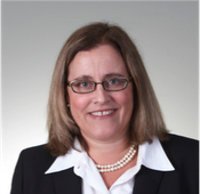 Martha Post: PIMCO has been building
out capability and has been far
more than a one-man shop for
years.
Another RIA that seems disenchanted with both PIMCO and Gross is The Bogdahn Group. The firm, which is headquartered in Orlando, Fla. and advises pension clients with a combined $40 billion of assets, sent its client firms a letter telling them to "identify a replacement manager/strategy for mutual funds where Bill Gross was designated the lead portfolio manager," according to The New York Times.
Bogdahn also put dozens of other PIMCO funds on probation, i.e. under closer scrutiny, but will not necessarily cash out of non-Gross funds managed by the $2-trillion asset management firm.
"We are assessing the matter internally and communicating directly with our clients," Mike Welker, Bogdahn's president and chief executive told the Times.
The right message
Advisors are clearly concerned with determining their ongoing strategy vis a vis PIMCO and Gross and clearly articulating that philosophy to clients.
Hewins Financial Advisors LLC e-mailed clients Friday afternoon telling them that after a meeting of its investment committee it had decided not to recommend any changes to client portfolios at this time.
In a letter to clients, Martha R. Post, chief investment officer at the San Mateo, Calif.-based firm, acknowledged Gross's admirable track record but also pointed to the increased scrutiny regarding his leadership abilities, organizational changes at PIMCO as well as the performance and outflows in the Total Return fund.
Distraction eliminated
"The fact is that PIMCO has been building out capability and has been far more than a one-man shop for years," she wrote. "It is unlikely that there was an expectation for the 70-year-old Gross to remain for an extended period, and the firm has planned for the eventuality of his leave-taking. PIMCO has one of the deepest bond teams in the business with 250 portfolio managers, over 100 analysts and a 12-person Investment Committee. The appointment of six deputy CIOs in January broadened the decision-making responsibilities on the investment side."
Hewins uses several PIMCO fixed-income funds in client portfolios. But the firm also uses Doge & Cox Funds in San Francisco as a complement to PIMCO's Total Return.
"The media attention on Bill Gross and PIMCO has continued unabated since our letter earlier this year," continued the letter. "His departure may help eliminate that distraction to the firm, and we do not see it as a reason to recommend replacement at this time. Be assured that we will be tracking the situation closely for any potential impact on client investments, which are of utmost importance to us."
Once (and future?) king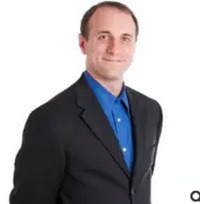 Rob Siegmann: For a small portion
in 'Unconstrained' ... I would personally
be comfortable with Gross or Janus
managing that piece.
Denver, Colo.-based Janus was considered the equity king thanks to its momentum investing prowess in the 1990s run-up to the technology boom. But the firm took a drubbing in the dot-com crash of 2000. Its assets under management, which stood at $330 billion in March 2000, fell to $145 billion by March 2004 as investors withdrew billions of dollars a month. Janus was subsequently caught up in the 2003 mutual fund market-timing scandal and subsequently paid a $262 million fine.
Still, at least one RIA executive is now thinking of funneling some assets Janus's way despite being turned off by Gross's unconventional behavior at PIMCO.
"Four years ago, we were 100% in PIMCO for all bonds, then slowly pared back to about the 15% we have left now," says Rob Siegmann, principal and chief operating officer of Financial Management Group Inc. in Cincinnati, whose firm manages $350 million in assets for 300 families.
'Explosive potential'
"We originally moved away from PIMCO because our bonds were 100% with them and that felt uneasy," says Siegmann. "Also, Bill Gross was too much in the media spotlight and was saying things that made us uncomfortable. I don't recall the specific details, but he was appearing less than humble and our group decided to go with a lower-cost, index approach when Gross made some costly bets like shorting U.S. Treasury that detracted from returns." See: What the alternative is to ill-conceived Target Date Funds.
Now, Siegmann says his firm is considering going to Janus.
"My chief investment officer just e-mailed the team and suggested we should reinvest elsewhere. I replied with a consideration of Janus based on our previous experiences and their explosive potential like we saw in the late '90's tech boom. Janus is a strong company and great at focused investing.
He says his firm should make a decision soon. "The way we allocate our domestic bonds allows for a small portion (20% of the bonds) in "unconstrained" and for that pocket, I would personally be comfortable with Gross or Janus managing that piece. PIMCO does have a lot of talent, but also a lot of instability."
Drilling PIMCO

Linda Lubitz Boone:It is a fine
balance between selecting a fund with
a 'star manager' or a committee
structure.
Linda Lubitz Boone, president of The Lubitz Financial Group in Miami, is still torn on whether to sell her clients' $6.7 million of assets invested in the total return fund at PIMCO.
Her team spoke with PIMCO senior management on Monday and the advisory firm isn't ready to bolt from the fund yet, but will to be careful and critical in their examination going forward.
"We are not going to take a knee-jerk reaction and sell out of this fund, as some might want to do, because the underlying bonds in the fund have been selected for a good reason," she wrote to clients.
She candidly told her clients that this isn't the first time her firm has scrutinized PIMCO. A year ago, her firm was investing in PIMCO low duration and moved entirely out of that fund due to risk and return parameters. The company also sold out of the PIMCO high yield bond for similar reasons.
"So, our overall exposure to PIMCO funds has been decreasing," she added.
No stars
Still, she is bracing for giant withdrawals from the fund and talked to PIMCO executives about that very possibility.
"If there are large withdrawals, PIMCO has advised us that due to their current secular and cyclical outlooks, they had raised their liquidity position so the impact on the share price should not be impacted significantly should they have to liquidate to raise cash in an unfriendly environment. What we will do is evaluate the fact pattern, evaluate our options and document decisions about the investment direction — keep or sell," she wrote to clients.
Boone added: "To say PIMCO has had a bumpy year is an understatement. In selecting the funds we use for our clients, it is a fine balance between selecting a fund with a 'star manager' or a committee structure, and we use both. Now that the PIMCO's star has left, we will be talking with their management, our colleagues and other resources, to make the determination if we will continue to use this as our core Intermediate fixed Income fund, and will advise you of our decision."
---
---
Share your thoughts and opinions with the author or other readers.
---