News, Vision & Voice for the Advisory Community
The Focus Financial CEO sees lending rate at rock bottom and ROI on RIA investing with room to rock
January 8, 2014 — 9:41 PM UTC by Brooke Southall
Brooke's Note: If RIAs are bankable investments but banks generally won't lend to them — unless the owner puts up a big house — then there is one of two problems. Either the banks are stupid or the RIA owners are presenting their business in a deficient way. The success here by Rudy Adolf in getting big-name banks to put up big bucks suggests that the lenders are less the issue than the borrowers.
Rudy Adolf's first major success in founding Focus Financial Partners LLC in 2006 was raising the capital needed to go buy a bunch of RIAs.
Seven years, 27 partners and nearly $70 billion of advised assets later, the chief executive of the granddaddy of roll-ups in New York has shored up a far greater war chest of capital — greatly bolstered by this week's close of a credit facility of up to $550 million — but with a more opaque plan for how to spend it.
Still, getting $550 million — on top of a recent $216 million private-equity rollover — says something about where you're going and where you've been, according to Adolf.
"When you put a facility in place you have not invested the capital but you have access to the capital," he writes in an e-mail. "Focus has hundreds of millions of firepower based on our profitability, our capital base and this expanded facility. A significant share of a $70-billion business is a very large business. Remember we just did a $216 million minority deal with Centerbridge (all secondary!)"
'Arbitrage'
That deal, in which Centerbridge Capital Partners II LP became a large minority owner of Focus in July, had observers musing that it revealed the roll-up's strengths and weaknesses. See: Partners at Focus Financial check their egos at the door to secure $216 million of hard cash . Focus Financial continues to carry hundreds of million of dollars of debt on its books.
The move by Adolf reflects two giant calls on the markets, according to Tim Welsh, president of Nexus Strategy LLC of Larkspur, Calif.
"He's betting that the market for credit has hit rock bottom and that the chance to profitably invest in RIAs is going to get better. Essentially, it's an arbitrage."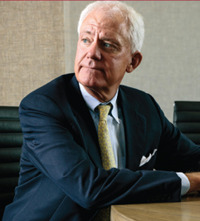 Chip Mahan: Kudos to anyone who
can borrow $500 million. Hats off
on that.
Hat trick
This "arbitrage' is one that Wilmington, N.C.-based Live Oak Bank founder Chip Mahan says is both straightforward and impressive.
"They're going to borrow $500 million and mark it up. Kudos to anyone who can borrow $500 million. Hats off on that."
Welsh explains that the arbitrage here is based on the knowledge that many have inside the RIA business — namely that their relative mom-and-pop status aside, that advisory practices have high profit margins and strong, stable cash flow. This knowledge is powerful in the sense that most bankers do not possess it. Welsh recalls trying to procure cash on behalf of RIAs when he was a marketing director at Schwab Advisor Services and how impossible it was.
A typical community bank has two kinds of blind spots in lending to RIAs, according to Steve Smits, general manager of Live Oak Bank, and former head of lending for the Small Business Administration. On the one hand they get overly concerned that there are no physical assets to seize other than a printer and a desk. On the other hand, lenders miss the real dangers — like whether clients will stay with the business and whether revenues are recurring or not.
'Envious people'
Focus has long warded off criticism that it was going down the same garden path of "financial engineering" followed by Jessica Bibliowicz in growing National Financial Partners. The model ultimately hit headwinds — ones Bibliowicz has argued were more connected to changes in the insurance market than her roll-up structure. See: Once Exhibit A that roll-ups are a flop, NFP is emerging as a stingy, strategic player.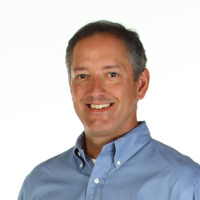 Steve Smits: It's a good thing
for this space.
Adolf scoffs at his critics who suggest, in effect, that he is just shuffling capital here and there. "There is no other business in the RIA space that has even close to this level of capital," he writes in the e-mail. "I guess there some rather envious people out there, not surprisingly."
Money and the engineer
Whether Adolf is a financial engineer per se, He has engineered a head-swiveling credit deal.
Focus closed a $400 million credit facility, before accounting for $150 million it can additionally tap through an "accordion" feature. But what will happen to all that buying power is less certain. See: Focus Financial gains access to 'huge money' — $320 million in credit. This is almost 100% more spending power than it landed two years ago.
The line of credit is provided by Bank of America, SunTrust Robinson Humphrey, The Bank of Tokyo Mitsubishi, UFJ, J.P. Morgan, Fifth Third Bank, U.S. Bank, Huntington Bank, Comerica Bank and TriState Capital Bank. Bank of America owns Merrill Lynch and SunTrust owns GenSpring. See: How being a $19-billion family office roll-up owned by a bank finally caught up with GenSpring.
Cheap and easy credit
J.P. Morgan has its own big brokerage subsidiary. See: The New York Times exposes JPMorgan's brokers, yet again. The rate structure was not disclosed and several M&A experts contacted for this article decline to hazard even a wild guess on or off the record but confirmed that the had not seen a time for borrowing like this one in more than a decade..
The cheap (albeit at an undisclosed rate) and easy credit (nobody put up their house) provided to Focus is going to be good for a little bit of everything that will move needles for the firm according to James Shanahan, chief financial officer of Focus.
"[The credit] will allow us to concentrate on attracting new partners and supporting the growth of existing ones. Focus shareholders also benefit from the tremendous flexibility and highly attractive rates that this funding creates," he said in a prepared statement.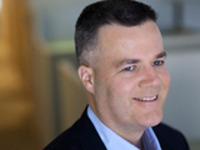 James Shanahan: [The credit] will allow
us to concentrate on attracting new
partners and supporting the growth of
existing ones.
Money for BAM
Focus Financial has shown of late just how adept it can be in supporting growth. Its success with Buckingham Asset Management, a TAMP, roll-up and RIA in particular has been exemplary. See: A $17-billion RIA doubles down on a social media strategy that netted it 50 Facebook employees.
The capital may come in particularly handy for Focus Financial as it goes more aggressively after wirehouse advisors. Not only do they need to be purchased but they need capital to pay off forgivable loans, according to Smits.
"It's a good thing for this space," he says. "It creates more breakaway activity."
---
Mentioned in this article:
---
---
Share your thoughts and opinions with the author or other readers.
Grant Barger said:
January 8, 2014 — 11:49 PM UTC
Interesting timing… it seems as though the bet is on the margins… can they recruit with reduced forgivable payouts? Can they create a culture that advisors will flock to? Can they get the wirehouse advisor to shun the ninety day sales cycle to jump to the culture that has a five year plan? Can they increase the margins with sticky client AUM? There are so many variables to take into account that can make this bet either work or flop…One thing is for sure, organic growth is the lifeblood that supports M&A… without organic growth, the arbitrage is much more of a gamble… The culture of the Roll-up RIA must be one that is conducive to the organic growth of the independent advisor for ultimate success of all parties… which includes the clients.
-GB
Brooke Southall said:
January 9, 2014 — 5:56 AM UTC
Good questions, Grant. I am glad that Focus keeps barreling ahead with some on-the-job clinical trials. Somebody has to be shaking things up with de minimus analysis paralysis and this fits.
Brooke
http://nokium.com/forum/profile.php?id=25518 said:
June 26, 2014 — 5:32 AM UTC
Our hunch would be the 32GB iPad at $599 are going to be quite possibly the most well-known product but who's going to desire to expend the extra funds for 3G specially when you have already got it together with your cell mobile phone? Now, we don count on youl have the ability to tether your iphone to your iPad making sure that leaves WiFi or far better nevertheless WiMax. Right this moment the Droid can use no cost apps that turn it right into a WiFi hotspot for no additional value. Contact Pro two, Imagio, and Omnia II users may also convert their phones into WiFi hotspots. For $40 a month you'll be able to make use of a Palm Pre or you could go along with one thing like Verizon MiFi and even Sprint's WiMax dongle in addition to a CradlePoint moveable router.
http://www.fsienergy.com/AmericanAnthracite/ said:
June 26, 2014 — 7:00 AM UTC
Amazonite beads are made when making use of eco-friendly quantity of microline feldspar. The amazonite that comprises amazonite beads is really a mineral that doesn't occur incredibly often. It's been stated the amazonite that comprises amazonite beads took its title inside the mighty Amazon . com River. The eco-friendly gemstones the amazonite beads had been constructed from had been based inside the Amazon . com River.
---
---