Tom Nally: We want to simplify this for them so they can actually get engaged in retirement and leverage the TD Ameritrade brand name.
Brooke's Note: For the most part, the 401(k) world is viewed as being at polar opposite ends of the complexity spectrum. There are the big, bad plans handled by 401(k) lifers who know the risks the way the Marines understand how to dodge bullets whizzing past their heads. On the other side are those set-and-forget target date funds. Into that dichotomy steps TD Ameritrade with something it hopes will be better — and much cheaper — than target date funds but also much simpler than traditional 401(k) plan administration. Fidelity's response: We're coming with something similar — but still have one vital ingredient to add. This all looks like very good news for RIAs.
TD Ameritrade Institutional is staking its claim in the 401(k) business by launching a program aimed at advisors who have erred on the side of passing up retirement business because of its daunting intricacies.
The Jersey City, NJ-based custodian has offered 401(k) plans for years, but just 10% of its 4,500 advisors typically use the platform. The company is hoping that by making the platform easier to manage it'll encourage more advisors to get into the retirement arena.
In the past, the majority of the advisors who use TD's 401(k) platform have been retirement specialists who have at least 50% of their business in retirement accounts. See: TD Ameritrade beats Schwab to the punch with ETF option for retirement plans.
At the company's 18th national conference this week in Orlando, Fla. at the Hyatt Regency attended by 3,200 winter-dodging advisor types, the RIA custodian kicked off a major campaign to woo advisors to the retirement space by giving them a shake-and-bake approach.
The idea is to dangle a turnkey option, which costs 25 to 55 basis points. The firm has also contracted with California-based Verisight Inc. to serve as recordkeeper and third-party administrator. In the past, TD advisors had to set up their own individual third-party administrators and recordkeeping contracts. This program is aimed at finding a niche it believes has been neglected by big firms.
Fidelity making a move…soon
In doing so they go up against Fidelity, which is strong in serving sophisticated 401(k) advisors and it is a giant in selling target-date funds. See: After 'a lot of flak' Fidelity Investments does a study and pledges to change how it manages its $170 billion of target date funds.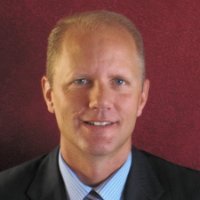 John Newman: Advisors will have access
to ETFs and mutual funds which
they can't get anywhere else.
Birke says her firm is also coming out with a program to serve the niche she calls the "accommodator RIA." These are advisors that would like to provide 401(k) plans to a one or two clients as a service but who are open to perhaps building a bigger business from that humble beginning. The program will also focus on the expert retirement advisor, offering in-depth tools, referrals and insights on growing their retirement business further. Fidelity is working on a proper diagnostic tool to be sure the right firms take on the business and get plans of the right design.
More than a playbook
Some RIAs in the industry question whether TD's approach is actually new.
For instance, Scott Pritchard, managing director of Advisors Access, the turnkey 401(k) service from BAM Advisor Services LLC, works with 207 advisors to oversee their 401(k) plans, and says his firm has helped those advisors gather nearly $2 billion by providing "much more than just a playbook and a platform." See: Buckingham expedites turnkey 401(k) strategy by buying a fellow DFA TAMP.
"Maybe I should see it as a threat to us, but I really don't," Pritchard says. "Ultimately, I think TD's efforts could be good for us if they help raise the profile of RIAs and encourage more of them to get into the 401(k) business. As much growth as we've all experienced, RIAs still work with a fraction of the plans out there."
Schwab offers a range of retirement products for advisors "to meet a different needs depending on the type of advisor and how they want to participate in this important market," says Schwab spokesman Greg Gable in an e-mail. "To date our solutions have garnered roughly a 20% market share of the advisor managed retirement market." See: How Schwab is gearing up its RIAs to fight for 401(k) assets.
The ETF factor
TD is now poised to compete head-to-head with Fidelity and Schwab — with the advantage of being able to offer ETFs, says John Newman, managing director of TD Ameritrade Institutional. Advisors may choose from more than 10,000 mutual funds and 1,000 ETFs on TD's platform.
"Advisors will have access to ETFs and mutual funds which they can't get anywhere else," Newman says.
He says his firm has cracked the ETF code by using the firm's institutional block trading desk. "All of our ETF trades on our 401(k) platform are traded with best execution." See: Relentless TD Ameritrade antes up a killer ETF platform.
The company is targeting start-up plans and with up to $10 million in assets. TD, a public company, doesn't disclose its 401(k) assets and doesn't break out business units. It has $260 billion in institutional assets in aggregate and has been in the retirement space for 15 years.
Fidelity takes the position that ETFs generally don't belong in 401(k) plans.
"Fidelity believes that mutual funds are a better option in this scenario, given the tax-deferred structure of defined contribution plans and costs that mutual funds do not have, including bid-ask spreads that need to be considered," says Birke. "However, plan sponsors may still make these and other ETFs available to participants via a Fidelity self-directed brokerage option." See: Cerulli report: Specialized RIAs likely to win middle-market 401(k) plan battle.
Schwab has proclaimed for years that it is staking its 401(k) strategy on ETFs (and other passive investments) but has suffered chronic delays in trying to effect a launch. See: Why the whiff of another delay of Schwab's ETF-only 401(k) plan is drawing so much attention.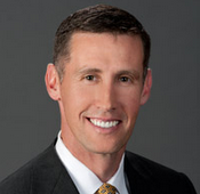 Scott Pritchard: Maybe I should see
it as a threat to us,
but I really don't.
Leveraging the name
One thing that sets TD apart in its new offering is that it doesn't sell the 401(k) plans to plan sponsors, says Tom Nally, president of TD Ameritrade Institutional, who spoke about this issue to RIABiz on Thursday.
"There are a large majority of advisors who want to get involved in the retirement plan space but find it's too complex. We want to simplify this for them so they can actually get engaged in retirement and leverage the TD Ameritrade brand name. We're leveraging the power of TD Ameritrade and simplifying the process for advisors."
TD feels like this new 401(k) program will appeal to those advisors who are just now thinking of setting up 401(k) accounts. But the firm will still keep its old, open approach for advisor specialists in the industry.
Keeping the old with the new
In an earlier iteration of TD's 401(k) plan, advisors choose their own TPAs and recordkeepers and craft separate contracts with these firms. This model is still appealing to retirement specialists who want to set things up themselves. See: New DOL rule effectively kills off open-architecture option favored by some big plan participants — and sets off the 401(k) industry.
"We're very happy with that model and we'll continue to support it and grow it and it's helped us grow our plans and assets about three times since 2009 but we've spent a lot of time with advisor clients who aren't utilizing our services. They were setting everything up themselves," Newman says.
"We've been marketing retirement plan solutions to advisor clients for a number of years. We've been successful meeting needs of a relatively small number of advisor clients — the 401(k) retirement specialists who are very comfortable putting the product component themselves."
Playbook included
Newman believes this plan will appeal to advisors who are new to the 401(k) field.
"They want things simplified from a contractual standpoint. So, rather than having separate contracts they'll have one contract." In the past, advisors would sign their own contracts with various recordkeepers and TPAs. But through this new offering, all of the advisors will get one offering. See: RIAs join move to right a 401(k) wrong: Lopsided plan expenses — a non-DOL issue.
He feels this is a huge advantage to advisors who want to build their retirement business. "We're seeing some very successful wealth management firms who will build their retirement plan expertise within their firm and make this a complementary product line."
One of the most important elements of the new 401(k) plan is the advisor playbook, which spells out the exact details of how to run a 401(k) plan.
"It gives advisors a complete tool set," says Newman. "There will be elements to help with investment management. Our playbook goes way beyond that to help advisors determine what role the advisor wants to play with respect to a plan. It spells out things like 321 and 338. It describes the ADV service agreements."
All-basis point fee
At the conference, 150 advisors attended a four-hour workshop to learn more about the retirement accounts.
"We've set out to simplify pricing process for our advisors," Newman says. "We do feel very strongly that an all-basis point fee permits the advisor to charge a reasonable fee."
---
---
Mentioned in this article:
---
---
---