Nicolas Schorsch is known as a man of his word but his word is not fully known on products.
Note to readers: We were unsuccessful in getting comment from Nicolas Schorsch prior to publication of this article. On Friday, Lisa Shidler interviewed him and gained insight that bring balance, richness and texture to the story. It'll be its own article tomorrow and I respectfully suggest you won't want to miss it.
Brooke's Note: If you are Nicolas Schorsch and you have just agreed to spend more than $1 billion in cash on nearly 8,000 reps, you have actually acquired very little. No rep is obligated to stay and work for you and you have no claim to their book of business. So really you have just spent that billion for the right to woo them. With a mind-numbing series of 25 events now scheduled between Schorsch, all his top Cetera managers and reps, the game is on. The RCS chief seems to really have his work cut out for him. The most glowing praise we hear so far is that Schorsch hasn't said that he'll jam his products down rep pipelines. But unless I'm not listening closely enough, he also hasn't said where he draws the line between independence and taking one for the team. He will, it appears, get 25 bites at perfecting his description of that delineation.
Twelve days ago, Nicholas Schorsch shocked thousands of financial advisors at Cetera Financial Group by getting their IBD to accept an unsolicited bid for the company. Now, he is throwing a shindig for 500 of them in New York City.
The "town hall" event this Tuesday will be hosted by Schorsch, the chairman of New York-based RCS Capital Corp., kicking off a 25-city whistle-stop tour to calm nervous legacy Cetera and J.P. Turner &. Co. advisors facing what some observers see as a pointed shift back in the direction of a sales culture. See: What the Cetera takeover means and why the non-RIA, product-through-the-pipe direction in the hands of a hard-hitter is an eyebrow raiser.
The event, at RCS's Park Avenue headquarters, will be a forum for Schorsch, Cetera chief executive Valerie Brown, the presidents of each of Cetera's four independent broker-dealers and RCAP senior management to address 500 invited advisors and executives eager to know whether Schorsch will invest in more technology or turn the practices into his own retail chain.
Meet the magnate
A statement issued by Cetera put it this way:
Cetera is developing a multi-city town hall tour that is currently scheduled to take place in 25 cities around the country. Valerie Brown, joined by the presidents of each of Cetera's four independent firms, along with RCAP senior management are all planning to be in attendance. The objective is to give advisors an opportunity to meet with Cetera and RCAP leadership, and learn more about the many advantages of the transaction at a location near them.

Randy Long: There's not been any
mention of selling proprietary products.

Allergic to product
One of the executives of a giant RIA under El Segundo, Calif.-based Cetera's umbrella, who will be in attendance after receiving an e-mailed invitation, is reserving judgment.
"We'll have to wait and see, but he knows he's purchased independent broker-dealers and he knows how independent we are and that we don't do well with proprietary product," says Randy Long, managing principal of Irvine, Calif.-based SageView Advisory Group LLC, which has $29 billion in assets, about $2.5 billion of which is with Cetera.
Long is hoping for the best. "There's not been any mention of selling proprietary products. He believes in the independent financial advisor and think they need to be product-neutral." See: How a $12 billion RIA grew to $20 billion in less than a year by raiding 401(k) accounts from legacy players.
Though Schorsch has not explicitly stated that he would press reps to sell his REIT or other products, he hasn't publicly reassured advisors that he won't, either. And his prepared statement announcing the deal was rich enough in Wall Street sales-y terms that it conjured up the specter of proprietary products for some nervous readers:
"We intend for RCAP to be the most important full-service financial services and securities distribution company in the industry by joining our financial advice practice, wholesale distribution and capital markets expertise, and continuously executing on these strategies through our transaction management group," Schorsch wrote in the statement.
Man of his word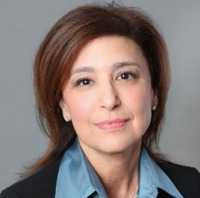 Barbara Herman: Emotionally, I think they
were totally unprepared for this.
Since the announcement of the Cetera sale, Long has interacted by conference call with Schorsch and other advisors. Long says that in those calls Schorsch emphasized that he wants the advisors to stay the course as independent advisors and that he understands their concerns about selling products.
Long, who will fly to the East Coast in time to have dinner Monday night with Schorsch in advance of the Tuesday meeting, says Schorsch reached out to 500 advisors asking them to attend the meeting. In total, Cetera's IBDs have about 7,400 advisors.
It is unclear how this first group was chosen, but Cetera executives say that the point of these meetings is to give advisors an opportunity to learn more about RCAP senior management and to ask questions about how it will directly impact them.
"He's trying to be very inclusive in setting up the meeting in New York and he's inviting advisors of all different shapes and sizes," Long says.
"He's reaching out to us. I think it's positive that the Cetera management team has stayed in place and renewed their contracts. He's very committed to the RIA and broker-dealer. He's been very attentive to us. He's certainly saying the right things. He's a bold individual but he's also supposed to be a man of his word and he's followed through on his commitments and I think it's a positive move."
Also on the plus side, Long says, is that "he's already made a big commitment to technology and to bring on some new people. He's very committed to the industry and independent IBD." See: Cetera Financial shores up its technology as it prepares to take on LPL for big hybrid RIAs.
One jolt after another
But not everyone is getting the same good vibe. Diamond Consultants has received about 100 calls from jittery Cetera advisors who are none-to-pleased with the news, according to Barbara Herman, senior vice president of the Chester, N.J. recruiter.
"Industry leaders are certainly looking at this transaction see it as enormously significant, but I was talking to an advisor who was just acquired from [Cetera firm] Walnut [Street Securities] and he said he'd just gotten used to the idea that they'd been acquired by Cetera and now there's another name." See: What the Cetera takeover means and why the non-RIA, product-through-the-pipe direction in the hands of a hard-hitter is an eyebrow raiser.
"These deals are enormous and significant and speak to the very aggressive desire to be the biggest on the street. It harkens to some of the acquisitions we've seen outside of the independent realm," she says.
Eerily familiar scenario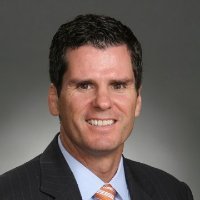 Al McIntee: You get shared services
for marketing and research across the
four [firms] without mushing them all
together.
Granted, Herman says, private-equity investors often want to turn over ownership pretty quickly after purchase. Still, this one-two punch caught advisors by surprise. "Emotionally, I think they were totally unprepared for this because Cetera spent the last year courting advisors who were subject to acquisitions of Walnut Street." See: Cetera rebrands divisions in its own name, but $1-billion advisor defects to a rival startup.
In September, Cetera finalized its acquisition of Walnut Street Securities from MetLife Inc. See: Cetera raises its strategic profile to 'baby LPL' status with MetLife deal.
Scaling up?
One big worry Herman is hearing from advisors is that Cetera will become too big to provide good service.
"This is an industry that talks about the need for scale and the reasons for it, but this isn't an industry that equates bigger as better," she says. "This is not an industry where we assume that being bigger translates to providing more resources and more cost-effective efficiency. Being bigger can contradict all of that." See: 8 ways that the RIA business is achieving scale at breakneck speed.
Despite the uncertainly, Herman says that most advisors are withholding judgment.
"The most common response we're hearing is I'm going to take a wait-and-see attitude. I don't like to be an industry skeptic or a cynic but in the end, it's rare and unlikely that things would stay the same."
'Multiple advantages'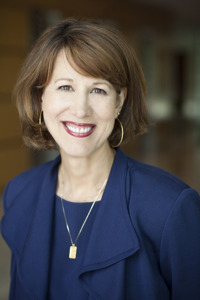 Valerie Brown: Advisors appreciate the fact
that this transaction removes any potential
future uncertainty or distractions that a
private equity-driven IPO or auction process
would have created.
But Valerie Brown, Cetera's chief executive, maintains the vast majority of Cetera advisors are OK with the new regime.
"The responses we have heard from our advisors to the RCS Capital transaction have been overwhelmingly positive," she wrote in an e-mail. "Advisors appreciate the fact that this transaction removes any potential future uncertainty or distractions that a private equity-driven IPO or auction process would have created."
It's also a plus, she says, the company part of a publicly traded firm, which gives it access to capital that will help support advisors by putting it toward better technology. See: Cetera spends millions on rebalancing software to make its reps more RIA-like.
"The fact that there will be no branding, clearing or operational changes for our advisors is another strong feature of this transaction," Brown writes. "As always, we welcome the feedback of all of our advisors, and we will continue to reassure them about the important advantages of this transaction. We will continue to vigorously communicate the multiple advantages of this transaction for our advisors in the weeks to come."
Optimistic voices
Meanwhile, Al McIntee, a recruiter with Independent Advisor Consulting LLC in San Diego and veteran of Cetera and LPL, says he's gotten positive comments from advisors. McIntee has a recruiting contract with Cetera.
"I've spoken with a number of the folks there and it's not impacting their job. Some of them wonder if there is going to be a question mark about their future. Will they consolidate? If there's going to be additional resources to help them improve, the advisors see it as a positive."
Many of the advisors at Cetera enjoy being there because they are part of smaller IBDs but yet they enjoy the scale of being part of the larger organization, he says.
"The advisors are all very specialized and they get the best of both worlds. You have scale but the advisors feel there's a smaller-culture feel to broker-dealer geared toward their business. Advisors tend to like the smaller feel. They all have their own recruiting teams. You get shared services for marketing and research across the four [firms] without mushing them all together."
---
Mentioned in this article:
---
---
---