News, Vision & Voice for the Advisory Community
The departure of the acclaimed Schwab veteran is a palpable sign for some that the roll-up is going in a new direction
January 27, 2014 — 6:27 PM UTC by Lisa Shidler
Brooke's Note: HighTower Advisors' smart-money ownership — Dave Pottruck and Credit Suisse — burst onto the scene with Elliot Weissbluth cracking his Indiana Jones whip and some continuing deals that stir the pot, is a continuing source of intrigue. It's that much more interesting because it's a private company that plays its cards close. And it is seemingly a harbinger of the success of a certain segment of the breakaway movement. I recall when Kevin Geary came over from Schwab. At the time, HighTower was so hot that people speculated that Schwab likely gave tacit approval to the deal. In a sense, HighTower was doing recruiting work (and still does) on its behalf and this pulled the two firms closer.
Kevin Geary has left HighTower Advisors LLC.
The ace West Coast recruiter, who made his name at Schwab Advisor Services, leaves after only about three years at the Chicago-based roll-up and service provider.
Neither Geary nor Papedis said why Geary left and Geary declined to respond to attempts to reach him.
"Kevin departs on friendly terms and we wish him well in his future endeavors," confirms Michael Papedis, national director of business development for HighTower.
With nature abhorring the vacuum of information, industry observers were quick to say off the record that the departure — so soon on the heels of Geary leaving Schwab to join HighTower — is very likely related to significant changes at HighTower.
Geary joined HighTower in 2010 after 17 years at Schwab Advisor Services, and focused solely on recruiting partnership advisors.
On all thrusters
But during the past couple years, the pace and nature of deals has changed, prompting thoughts that recruiters, whose compensation is heavily tied to closing business, are taking the brunt of it. See: HighTower loses RIA with $1 billion of assets and Northern Trust street cred.
This perspective is not shared by Danny Sarch, president of Leitner Sarch Consultants in White Plains, N.Y., who recruits for HighTower.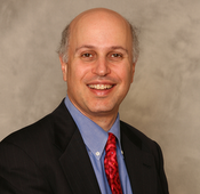 Danny Sarch: There is no slowing
down for them.
"That rumor can't be farther from the truth," says Sarch. "They want all sorts of different advisors. There is no slowing down for them. I go by actions. I see full-steam ahead from them. I think some competitors are throwing crap around them but I've not seen any indications that they're slowing down. I don't think Geary's departure means anything about the firm's recruiting efforts."
Still, the departure is hard to reconcile.
Geary is a top salesperson, says John Furey, founder and principal of Phoenix-based Advisor Growth Strategies, LLC. "He's broadly acknowledged in this space."
Inorganic direction
The skeptics, albeit not for attribution, counter that recruiters at the firm have seen a hit to their paychecks since September 2012 when HighTower shifted gears to selling outsourced services after an unsuccessful funding round. See: HighTower throws open its doors to non-partner firms who want service and/or brand. Last year, the firm accelerated its efforts in those categories.
There have been other recruiting departures at HighTower, including Rob Freedman, who joined New York-based Focus Financial Partners, LLC last year. See: Part I: Is the era of the monolithic RIA custodian coming to an end?.
Sticking to strategy
Industry sources are not sure if Geary is landing at another firm right away or not — and whether HighTower will replace him.
When asked about speculation that HighTower may not replace Geary, Papedis e-mailed RIABiz: "We are not engaged in responding to gossip and we are sticking to our business strategy."
Papedis added that HighTower signed on three advisory teams in the fourth quarter of 2013. "HighTower continues to add teams of size, sophistication and caliber to the partnership. In fact, three teams with a combined $1.4 billion in client assets joined the firm in November, alone." See: HighTower shifts into high gear with a three-team, $1.2 billion AUM in-three-weeks spree.
Still kicking
Industry recruiter Mindy Diamond, principal of Diamond Consultants in Chester, N.J., was surprised to see Geary leave but says the firm is definitely looking for more advisors to join its partnership. "They're still recruiting for the partnership. I think they may shut down the partnership but for now they're very actively doing it."
Indeed, the "partnership" horse still has some miles left in its legs but the end may be in sight, according to Diamond.
"They're still recruiting for the partnership. I think they may shut down the partnership but for now they're very actively doing it."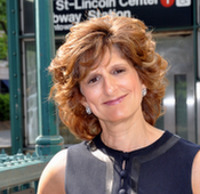 Mindy Diamond: They've been forthright from
the start saying that at some
point they'll stop recruiting for the
partnership.
Diamond's foresees a shutdown of the HighTower acquisition spigots based on her reading of executive transparency about strategy.
"They've been forthright from the start saying that at some point they'll stop recruiting for the partnership or reduce the size of deals or equity. I think they're getting pretty close to that point. I think it's fair to say that at some point they may stop recruiting in the partnership and focus on the networks, but as of now they're very robustly looking to recruit in the partnership."
Growing pains
Industry observers point to the management shuffle that has occurred at HighTower in the past year as a sign that the company's strategy is changing. For instance, co-founder and president Drew Kornreich stepped down and was shifted to a strategic advisor role focusing on corporate finance and strategic M&A activities. See: What happened when HighTower assembled its RIAs at Trump Tower.
In October 2013, Michael LaMena succeeded Kornreich as the new president. See: HighTower makes an executive out of a partner to fine-tune advisor access to investments.
But Papedis says those management changes were a natural part of the company's growth. "The transition among our executive leadership is part of HighTower's evolution and maturity as an organization and naturally, roles were shifted."
Straws in the wind
Another source believes Geary's departure had shades of gray.
"People don't realize that salespeople have choices too. When someone like this leaves it seems like it tells you something. It makes you wonder if they're going to be doing a lot more of these non-partner deals which are probably less money to recruiters."
---
Mentioned in this article:
---
---
Share your thoughts and opinions with the author or other readers.
---