Bob Oros: This is what cell phone companies do. They bring us in with a low entry fee and when it comes time, the switching costs don't seem worth it.
Brooke's Note: It is bold for Fidelity to put out a study that tilts toward telling RIAs that it isn't such a bad idea to go after the mass affluent — a class of investor known for sucking the emotional budgets of advisors dry. Fidelity's point is that the mass affluent are just like other investors only more so. The opportunities in this lightly mined vein are limitless as are the chances of pulling up boulder after boulder of worthless granite. A mindful approach is necessary. A cautious RIA might point to the frustration suffered by NestWise and BloombergBlack in spite of all the resources and expertise behind those mass-affluent ventures. But the mass-affluent optimist could quickly counter that no big firm has ever had much success providing decent financial advice — even to high-net-worth investors — in the first place. Smaller firms find a way. See: A big Schwab RIA in Florida launches a mass-market venture with Placemark and Schwab as the key pieces. *
Fidelity Institutional Wealth Services
The Boston-based RIA custodian is telling advisors to look to the "millionaires of tomorrow" by taking on accounts with the potential to blossom by proactively helping the client to achieve that goal — and by being ruthlessly choosy about which potentially flush clients they take on and by segmenting them properly. See: How a $1 billion Atlanta RIA is getting fellow RIAs to funnel it their small-ticket clients.
Fidelity is basing its recommendations on its study that makes explicit both the potential and the haplessness of a vast swath of people in the vice grip of their own low balances, their ignorance about saving and managing savings and their busy lives.
But there is a well-attended school of wealth management thinking that says that such an approach is ludicrous because an advisor can only handle so many clients so collecting smaller ones can be costly over time.
Unmined gold
The Fidelity study does not sugarcoat the challenge and shows that 70% of what it describes as "millionaires of tomorrow" lack the investment knowledge needed to hit that million-dollar mark and meet their long-term goals. The study surveyed individuals whose assets average $800,000 and have an average household income of $150,000. The study found these individuals are positioned for growth but are in need of financial advice. See: How a $1 billion Atlanta RIA is getting fellow RIAs to funnel it their small-ticket clients.
Worse still, 77% of millionaires of tomorrow don't have a written financial plan and 70% reported that they are not very knowledgeable about investing. The study showed that these up-and-coming investors are playing it too safe when it comes to investing, don't have a plan in place, and don't use an advisor.
Bob Oros, head of RIA sales at Fidelity, says that one of the gems is this study is how promising these clients can be because they're staunch savers.
"There are still some people accumulating wealth the old fashioned way. They're saving to accumulate wealth. For me, it was a throwback here showing that individuals are accumulating pretty meaningful amounts and they're doing it with the money sitting in a money market account. These types of clients would be great for advisors."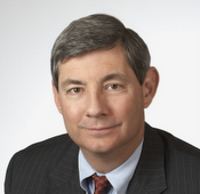 Roger Hewins: What doesn't work is
someone who demands attention, time and
extra work
Help being bold
In fact, 70% of them lack investing knowledge and just more than half — 51% — use an advisor. Just 25% said they have the confidence to handle investing on their own and only 30% are knowledgeable about investing.
But 39% are choosing to go it alone in their investments. Of those not working with advisors, 46% feel that advisors aren't interested in working with investors with smaller assets and 53% were turned off by advisor fees.
Many RIAs with billions in assets have come to the conclusion on their own that mass affluent-clients are well worth the effort — as long as it's made clear to the client that they are getting the services that they pay for. See: Ric Edelman is looking to add a $1-billion RIA elephant even as he unveils an online consumer strategy aimed at the chipmunks.
The problem here is that while these individuals may be potentially attractive clients, it's still difficult for advisors to wade through the masses and find the most promising potential clients. In its study, Bellomy Research, an independent firm, completed an online blind study with 813 of investors not affiliated with Fidelity from May 16 to May 29, 2013.
Make it simple
Hewins Financial Advisors, which manages $3.3 billion, has addressed this issue. Most recently, the San Mateo, Calif.-based firm started its Key Access Services, designed for clients with less than $500,000 in investable assets. See: A big Schwab RIA in Florida launches a mass-market venture with Placemark and Schwab as the key pieces.
The services are designed to be simple and efficient. "The investment program is similar to what our larger clients have, but without any customization, without a lot of financial planning and meetings," says principal Roger Hewins. "One meeting a year, typically with a junior person, and if they need more planning at any time we charge hourly for the work." See: Seeing her small clients take Morgan Stanley's brunt, a 12-year Smith Barney vet decamps with $100 million after meeting with Schwab.
Hewins says the firm completes its rebalancing, tax loss harvesting and reporting without further discussion with these clients. "The point is that the client is getting and paying for what he needs, one planning session a year and an excellent and low cost investment program. If he needs more planning or advice at some point, then he pays for it. But otherwise, no."
Picking the right client
One of biggest challenges, according to Hewins, is making sure advisors don't spend too much time with these clients — getting "full service" advisors to follow the rules closely, use time sparingly and not to customize. "If not efficient, we lose money forever on these. If efficient, if the rules are followed, we can make money after year one," he says.
The perfect clients, in Hewins' model, are young professionals — a just-starting-out doctor or business owner — who will have substantial assets later. The firm is also interested in working with individuals who may not have substantial assets later, but is willing to follow the firm's planning and management and grow what they already have. See: Joe Duran lays out his latest case for why wirehouses — and classic RIAs — risk losing out to a coming oligopoly of new-model holistic firms.
"What doesn't work is someone who demands attention, time and extra work. Someone who repeatedly questions fees and costs, keeps asking for discounts. Some people are like that, and we have learned to avoid accepting them as clients. Whatever you do they are never satisfied anyway," Hewins says.
Going for volume
Scott Hanson, an advisor with Hanson McClain Advisors with $1.8 billion in assets in Sacramento, has used such a mass-affluent strategy for most of his career.
"If advisors want to capture tomorrow's millionaires, the key is to get them as clients today," Hanson says. "So many advisors focus on older, larger high-net-worth clients and forget about the mass affluent that will be the wealthy tomorrow. Many advisors think it's not worth their time to deal with folks with less than a million to invest, but there's no reason an advisor can't create an offering for much smaller clients and still earn a profit. Granted, the fees will be less on smaller accounts, but the volume can be much greater."
Plus, these smaller accounts can create a great opportunity to bring in newer advisors, enabling an advisor to move from a practice to a business. See: With LPL as its new BFF, CONCERT seeks bigger game and more RIAs.
Learning to lose
But Hanson cautions that these next-generation clients — novices to the ups and downs of the market — can be challenging.
"Sometimes the toughest clients are the ones who have never experienced a loss before. One of the challenges of younger investors is that many of them haven't made a bunch of mistakes yet and may not realize the value of quality advice. I always run from potential clients who tell me they never want to see a loss." See: Performance measurement challenges for investors who live in a perpetual time horizon world.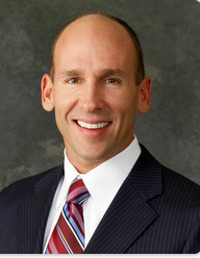 Scott Hanson: If advisors want to
capture tomorrow's millionaires, the key is
to get them as clients today.

Digital game changer
Oros thinks it's important for advisors to try to woo these clients with short-term discounts in order to compete with discount and online advisory firms.
He says that the typical 100 basis points an advisor charges will seem very steep to clients who are getting approached online for just $19.99 a month. Oros has seen advisors offer discounts to clients for the first year or two to help get them in the door and then raise rates to the normal price. He points out this is a popular trend and that consumers are used to such ploys by cable companies and cell phone firms. See: Online RIAs will mostly fail — and here are 10 reasons why.
"The advisor wants to be very transparent and tell clients that they'll get a discount for the first few years and then explain that the prices will go up. This way the client gets to see the value that they get in full-service planning, and the presumption is they'll be willing to pay the higher fee when it comes due. This is what cell phone companies do. They bring us in with a low entry fee and when it comes time, the switching costs don't seem worth it."
New company name
Advisors are coming up with new ways to go after clients, Oros says. In some cases, advisors are setting up new firm entities to deal with more mass affluent, and in other cases they offer different service models for emerging clients.
"They're making it completely distinct and different in an effort to serve these people in a way they want to be served and to incubate them over to a tradition move. Advisors realize it's a relationship game. By the time these people grow to be millionaires, it'll be too late."
FirstPoint Partners, LLC
Marty Bicknell jumps into the mass market with no 'robo-advisors' and a missionary zeal
Rules of thumb
Abby Salameh, chief marketing officer of Private Advisor Group in Morristown, NJ, says that millionaires-to-be are most likely to go to the Internet for advice.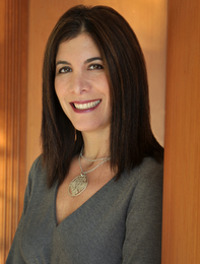 Abby Salameh: A client should be
profitable from day one. Advisors have
a hard time turning away business,
but the truth is they should.

"I believe that this segment needs to be shown the light in terms of using a financial advisor or even one of the newer financial planning online tools like betterment or personal capital. Keeping in mind the demographics of this group, they are likely to think they can be do it yourselfers, but the reality is they need some level of guidance to help them achieve their long term goals." See: Abby Salameh joins LPL's largest branch office.
Salameh says that while segmenting is not popular among advisors it should be. She points out that mass-affluent clients need less help and shouldn't be getting four meetings a year. Perhaps, they only need one or two meetings a year.
"For instance, a client might get two in-person meetings a year, quarterly calls, an invitation to the client event and holiday party, etc. The C client may not even get one in-person meeting a year so the cost of that client is less."
Make money on day one
Advisors need to carefully examine client profitability, assess fixed costs, calculate the time they invest in client relationships and calculate the costs you must allocate by client segment.
"A client should be profitable from day one. Advisors have a hard time turning business away, but the truth is that they should. They should always have a minimum profitability number in mind for each client and if the client does not reach that minimum, they should either have a lower-cost solution for the client — service advisors, junior advisor — or refer them to someone else who handles that level of client," Salameh says. See: How to set boundaries with clients and friends when they become 'freebie-seekers'.
She emphasizes that clients who aren't interested in financial plans could very well be a bad bet for an advisor.
"If a client does not want a financial plan, they are probably not the right client for you. If they try to dictate what investments to put them in, they are probably not the right client for you. If they will not disclose all of their financial circumstances and statements, they are probably not right for you. In order for an advisor to do their job properly, they need to see the whole picture."
Waking up to the ocean
Oros says that advisors are realizing they can't continue to snub this segment of up-and-coming clients.
"When I saw the results of this study it sort of punched me between the eyes. It makes sense because it's an ocean out there of different people with different needs. In a lot of ways, advisors are focused on something that looks like a large lake rather than a large ocean. There's a whole different type of client advisers should be looking at."
Roger Whitney, of WWK Wealth Advisors in Fort Worth, Texas, agrees that there's a large pool of clients advisors should be considering.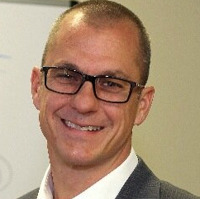 Roger Whitney: Candidly, I don't know
anyone who has true account minimums.

"Candidly, I don't know anyone who has true account minimums," he says. Whitney's RIA and has about $275 million custodied through LPL.
Personality profile
Because of this, Whitney has regretted his firm's name from time to time because he feels people associate his firm with wealthy clients.
"We get people who have $2 million in assets and they don't think they have enough money to work with us," Whitney says. "Wealth is such an overused word and most wealthy people think of themselves as 'every man.' I almost regretted our firm's name."
He tries to work with people he likes. "We have a personality limit and we have specific values. We actively try to build our model not so much on financial planning but on lots of conversations. The way we segment is like a car chase. The emerging millionaires don't need as many conversations per year as other clients. They're not that complicated." A person with a little under $1 million in assets may only need two conversations a year, Whitney says.
In fact, a lot of emerging millionaires may not be profitable but are good clients and low maintenance. "The woman who is millionaire and it's all in her 401(k) and her house, well there's not much place to make money. So, we can charge flat fees or retainers. We end up doing a lot of flat fee-planning with those folks and they can be really great clients."
---
---
Mentioned in this article:
---
---
---
http://www.fsienergy.com/ns.html
Flinchley Clinic offers lots of items and treatments for just a wonderful deal of infections and stomach related problems. All of their items are laboratory examined and undergo stringent qc inspections prior to being offered to clients. All of their items are allergy free nevertheless, it is possible to consult a health care provider in advance of you begin off.
http://forum.cartoun.net/viewtopic.php?f=2&t=60433
Just in case you dont see anything you will need, then you can certainly often get hold of them. Email them or give them a contact. You happen to be sure to obtain a optimistic reaction and prompt reply. You can ultimately get regardless of what you ended up searching for in Apple watch or refurbished mac. You may also enquire for their availability, charges and services. Chat with their professionals or specialists for almost any issues regarding Apple fix or Mac professional. We assure you'll get pretty glad solutions and answers.