Derek Jaskulski: My gripe is that when you have special groups like advisors, [Salesforce] should be aware that e-mail retention is an industry requirement.
Brooke's Note: The RIA business is the story of individuals leaving big corporations to create a better industry as smaller firms. These smaller firms are tempted to experience the best of both their old and new worlds with strategic partnerships with giants. When we see a situation where an RIA gets more corporate effluent than big-company leverage out of one of these deals, we're eager to cover it, in detail. Sanders Wommack brings this story alive with a careful debriefing of the Portland Global team.
After handling accounts mostly in the $3-million range, last July the four-person team at Portland Global Advisors launched a revised business plan that called for deliberately going after ultrahigh-net-worth investors — those, for example, with $10 million to $60 million in assets.
The Portland, Maine-based RIA, with $350 million of assets under management, knew that bigger fish demand more of a lure — namely a higher-touch approach that encompasses the emotional and asset-related demands of monumental wealth. See: Are ultra-high-net-worth clients really worth it?.
"We're acting more as a resource than an outsource," says Derek Jaskulski, Portland Global's chief financial officer and head of equity research. "It's an expansion into larger relationships."
Robust or bust?
That vision prompted the company to reassess its technology. Microsoft's Business Contact Manager, which the firm had been using for nearly seven years, wasn't going to be sufficient over the years to come. "We needed something more robust," says J.B. Sullivan, the firm's chief executive. See: Why a disconnect between reporting software and advisors to UHNW assets persists — and what makes the problem so thorny.
The Microsoft software also had a more immediate pain point to address, says Jaskulski. "The BCM likes to turn itself off now and then. It disconnects itself from Outlook. Nothing's lost, but it's an annoyance sometimes." The nation's largest RIA , Ric Edelman, has recently completed a switch from Microsoft to GoldMine and back to Microsoft CRM
After flirting with the idea of replacing its Advent Axys portfolio accounting software with Black Diamond, the principals — Jaskulski, Sullivan, president Richard S.F. Strabley and director of client services Erica B. Olson — decided the greater priority, given the firm's emerging relationship challenges, lay in upgrading its tilting-toward-obsolescence customer relationship management software.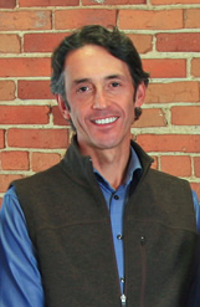 J.B. Sullivan is working to align
technology and business strategy at his
firm.
The firm narrowed the field to two finalists in the bid to replace BCM. Redtail Technology, tailored for RIAs, got a close look but the firm ultimately went with the industry leader and tech-world darling, 'SalesForce":https://www.riabiz.com/d/71067. See: Review: How Redtail got hot fast among RIAs and how it plans to leapfrog itself.
Salesforce's web-delivered presentations and demos were impressive, and Portland Global bet that the San Francisco-based CRM giant would be both state-of-the-art and well supported long into the future. The firm bought a one-year subscription on Sept. 1.
A hundred hours invested
Unfortunately, it wasn't long before problems arose that led the firm to second-guess its choice — a case of buyer's remorse affirmed by subsequently learning that its case is hardly unique.
What first set the Portland Global principals on edge was the prospect of the menial work they would have to put into the transition. To prepare for the switch from BCM to Salesforce required nearly 100 hours of labor cleaning up and formatting an Excel spreadsheet.
That was weeks of tedious work Jaskulski did himself, and it was weeks of work that distracted him from his core research duties. Portland Global has still not gotten on Salesforce and remains with the Microsoft's yesteryear CRM. See: Greg Friedman is set to finally bring Junxure to the cloud and beat back the Salesforce-ification of the industry.
"It's been three or four hours a day for several months," Jaskulski says. "My gripe is that when you have special groups like advisors, [Salesforce] should be aware that e-mail retention is an industry requirement."
Big firms understand
With that insight, Jaskulski has put his finger on one of the common problems that affects RIAs CRM software transitions, says Bill Rourke, founder of CRM provider Salentica, which competes with Salesforce in reselling and customizing Microsoft Dynamics for financial advisors.
"Data conversion can be 40% of the effort," he says. "Big companies understand it, small companies don't." See: How Ric Edelman's bounty of radio and TV leads pushed his $12-billion RIA from Microsoft to GoldMine to Salentica.

Derek Jaskulski [left], Richard Strabley [center]
and author, Sanders Wommack chat.
What's more, it's costly. Rourke's own company offers an "Express Edition" of its CRM product for wealth management firms with fewer than 10 people, and these smaller clients do the conversion themselves. It's a more economical service for smaller RIAs, Rourke says, but one which can easily lead to frustrations.
Label woes
Portland Global encountered further disappointments in the less-than-dazzling array of applications it received. For all the technological hype surrounding Salesforce, Global's new mail merge system supported a grand total of three label sizes, as opposed to the more than 200 available on Microsoft Word. The firm's previous label size wasn't on the list, and the Salesforce tech support team didn't have a solution.
After buying new labels to accommodate Salesforce, Portland Global encountered further glitches. Under the system, Portland Global's outgoing e-mails from its accounts wouldn't be recorded and stored in Outlook. As a workaround, the firm had to copy and paste its new e-mail contacts into Outlook each time.
Different firm, same issue
This was stupendously inefficient, but Salesforce wasn't able to ameliorate the e-mail integration problems when Portland Global called for help. Fidelity Institutional Wealth Services (which was advising the RIA) suggested that the principals call another RIA that had recently adopted Salesforce with success.
But when contacted, the RIA's principal told Portland Global that it had experienced the exact same issue with e-mail retention on Salesforce. The other firm liked the rest of the CRM system so much, however, that it was happy to use the same inefficient workaround.
These frustrations with the system later led Portland Global to scrap its cloud-based mail merge plans altogether. It returned to the old database and software to complete the mailing to clients.
Salesforce declined to comment for this article. It cited lack of "executive availability" (of many days' duration) through its public relations firm, the San Francisco-based office of Hill & Knowlton of New York. See: Salesforce rolls out giant product, pricing changes — a virtual doubling for the direct-sold version that could price out some mainstream RIA practices.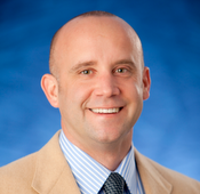 Eric Clarke: You want to get
your staff to the point where
they can be resident experts and
evangelists for the new software.
Copy and paste
Their difficulties were all the more surprising to Portland Global because Salesforce maintains a presence in the RIA community and has a special wealth management silo that it serves. So when Portland Global called Salesforce for help, it expected much more than it got. Instead, Jaskulski recalls, Salesforce said "Here's three names — call them."
The conversation with the other RIA was a disheartening one for Portland Global. The principals thought, understandably, that client relationship management should be its first priority when searching for a new client relationship management platform. But this conversation convinced them that all the CRM wizardry of Salesforce wouldn't be worth much if it couldn't get such a basic function as e-mail retention right. See: Greg Friedman is set to finally bring Junxure to the cloud and beat back the Salesforce-ification of the industry.
"We had assumed, wrongly, that something this important to our industry would be included in the product," said Jaskulski. The firm decided to halt its transition to Salesforce and re-examine its options.
Pinpointing the flaw
Portland Global's story shares similarities with other RIAs going through a customer relationship management upgrade, says Franklin Tsung, chief operating officer of AppCrown LLC. These firms are typically looking to scale their client management, he says, "but after buying Salesforce.com, there is the inherent need for something more.'" He insists that there were apps and solutions for Portland Global's problems and that fault, as it often does, lies with unknowledgeable consultants.
"Here is the flaw of the Salesforce.com stand-alone model: The user will only be as successful as the consultant they hire. Among the growing number of independent consultants around Salesforce.com with limited views into how a specialized niche such as wealth management truly works, the ROI will be very limiting."
The vendor did refer Portland Global to The Athene Group, a Salesforce specialist for RIAs and broker-dealers, but it was not able to engineer any elegant patch, according to Jaskulski.
Evangelists in training
But Eric Clarke, president of Orion Advisor Services, LLC, isn't entirely sold on Tsung's take that consultants make or break a successful CRM upgrade. Perhaps, he argues, what's more important is to make sure the culture and personnel of your organization is ready for the change and accepts it.
"The biggest thing for a successful transition is to devote one-third of your budget towards training. You want to get your staff to the point where they can be resident experts and evangelists for the new software."
Every transition is tough, and Salesforce especially challenges its users because of its potential and its versatility. Salesforce's versatility is legendary because it has an open API that allows software companies to build to it and most of them do. When Schwab Advisor Services first announced its Schwab Intelligent Integration, it based much of its integration promise on that Lincoln Log linking capability. See: Schwab chooses some giant software partners, apparently with big RIAs in mind.
Clarke notes that his own company has used Salesforce.com for nearly five years and, though it is pleased with the firm's services, he can still see potential to improve. "It's a progression."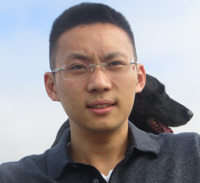 Franklin Tsung: The user will only
be as successful as the consultant
they hire.
At a crossroads, again
But, as Portland Global found out, even getting the whole team unanimously behind Salesforce and hiring a consultant — it settled on The Athene Group — doesn't guarantee success.
Despite its disappointment in the Salesforce system, Portland Global Advisors still isn't ready to abandon the industry leader. It's considering pulling in yet another consultancy, this time, Smarsh, to solve the e-mail archival problems.
Yet now the firm also is looking at upgrading to Microsoft Dynamics, an option it wishes it had researched earlier.
"We're very frustrated to be still working on this project," says Jaskulski. "I have other things to do than sit here and shop for this product all over again."
Sanders Wommack is reporting for RIABiz as its first New England-based writer. He recently graduated from University of Chicago where he studied English and economics. More important, he grew up in Yarmouth, Maine, and learned his state's economy of words.
---
---
Mentioned in this article:
---
---
---
Chris
Having lived through many software migrations and implementations in my time as a business analyst and project manager, I find this article very telling in that I suspect a couple of factors were in play here that were excluded from this obviously one sided article about one RIA that had trouble implementing Salesforce,
1. the implementation was being performed by someone that didn't know Salesforce and hadn't spent time understanding it prior to beginning the implementation,
2. the implementation was being performed by someone that didn't know how to use Excel to massage their existing data into a format that was needed for loading by Salesforce,
3. there is likely some merit to the comment that Salesforce had about a lack of executive availability (based on my own expereince in their sales team's dogged pursuit of my business in the past),
4. there was never an effort to redesign and improve business processes as part of implementing a new technology. Instead of looking at where improvements could be made, they took the approach of 'Let's do it the same way we always did, but with a new CRM'.
5. there was a significant under-estimation of the time required to implement a new CRM, which is a very common mistake in CRM implementations, as users over simplify their needs and expectations.
http://fsienergy.com/f.html
Given that graduation is actually a substantial working day, each 1 of you ought to look very best! For all those people today girls that intend to get graduation dresses for that massive working day will definitely complete up hunting ideal. Now once you start youe looking for your graduation attire, start with shade. Which colors have been in nowadays? Nicely, just take a evaluate most current a trend that showcases the colours much too. Mostly girls prefer placing on Whitened graduation dresses. Other well-known colours can incorporate blue, peach, black and yellow. Mostly girls like putting on similar colours this kind of since the whole batch. Buddies plan their graduation attire theme to ensure that each individual a person of these seems to be greatest!