Ron Sallet: I am delighted to now be able to talk to these advisors as a fellow entrepreneur.
Dynasty Financial Partners is bringing aboard Ronald Sallet as the third in a triumvirate of top sales executives and partners charged with translating to prospects just what the heck Dynasty does and why they should sign on as clients.
Sallet, 49, who reports to Shirl Penney, president and chief executive of Dynasty, leaves a similar position at FiNet, Wells Fargo's independent broker-dealer.
His departure is so fresh that a spokeswoman swore he was still on the job when for comment. She later called back to confirm that Sallet had in fact cleared out his desk.
"I was asking around for a year and there were a couple of names that kept surfacing," Penney says.
Complex mission
None of these descriptions pleases the Dynasty principals because each leaves something out. There are both proprietary and outsourced elements of the platform in addition to products, services and business connections and intellectual capital. See: Dynasty Financial Partners brings on Timothy Bello from SkyBridge Capital.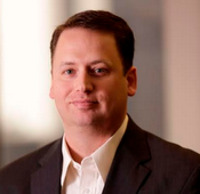 Shirl Penney: I was asking around
for a year and there were
a couple of names that kept
surfacing.
Penney says that, indeed, the message is complex enough that Sallet will ride shotgun with Bello and himself for a period of months to get up to speed. But once Sallet has a working knowledge of Dynasty, he will be invaluable as a means of opening his company's bandwidth in communicating with prospects. Much of that weight falls on Bello — a difficult task because early conversations require broad (read: time-consuming) educational conversations.
Road warrior
Sallet will continue to live in St. Louis, but will start by spending six months in New York before hitting the road to cover his territory: the United States.
"It's a road warrior position," Penney says.
Sallet joined Wells Fargo Advisors in 2007 and, for the last four years, he reported to FiNet's president. Sallet headed branch development and operations in 27 states with FiNet. See: Wells Fargo's Finet deepens recruiting team, adds regions.
Prior to working at Wells Fargo, he worked at Citigroup/Smith Barney and was senior vice president, director of financial services groups in Manhattan at Citigroup Global Markets. Before that Sallet held a variety of field positions including: financial advisor, national training officer, assistant branch manager and branch office manager.
Sallet graduated from the University of Massachusetts at Amherst's Isenberg School of Management.
"Dynasty stood as the clear leader in providing an integrated platform that empowers advisors who want to live the American Dream of owning their own business," Sallet said in a release. "I am delighted to now be able to talk to these advisors, as a fellow entrepreneur, to help them accomplish their goals as business owners."
---
Related Moves
September 24, 2019 – 2:02 AM
---
February 17, 2022 – 2:50 AM
---
---
---
---
http://www.helmig.com/vista/vmenu.htm
To learn Additional Please Take a look at : Jodhpur Lodges Package, best hotels in JodhpurRock Solid Abs – Three Significant Factors For getting 6-pack Abs
http://soft-lenta.ru/index.php?subaction=userinfo&
four. Creating the application Store crucial … It absolutely was a different tear-jerker of a general performance on Apple's account. Apple waterproof coat permitted the populace to work with its creative imagination, desire and familiarity with technological know-how to generate these style of terrific applications ( for starters for that iTouch, upcoming the i mobile phone also now the apple ipad tablet) which is able to push the technical constraints of your smartphone. Currently, a similar people are working with the apple ipad and it is nevertheless for being seen what is often finished with all the pill like laptop. When the apple iphone 's indicative of just what the ipad can complete, things will conclusion up having really enjoyable.