Bill Rourke: If we don't do this, we don't get the business.
The desire to save an RIA employee ten minutes of administrative work a day wouldn't usually be enough to push a CRM provider or custodian to change its practices.
But when that ten minute savings got multiplied by hundreds of employees at Ric Edelman's $12 billion RIA, Edelman Financial Services LLC, it was enough impetus to make CRM provider Salentica — a long-time Schwab partner — finally integrate with TD Ameritrade.
Salentica made the move in order to keep Edelman's Fairfax, Va.-based firm and other big RIAs happy, even if it meant having to convince custodial giant Schwab Advisor Services that it was better to lose some business to TD than to lose all business. And no one wants to lose business like Edelman's.
"There was client demand from a number of our clients, Edelman being one of them," says Bill Rourke, president of Salentica.
"Advisors have always pushed and defined the needs of what technology needs to do for them," says Franklin Tsung, chief operating officer of CRM provider AppCrown LLC. "Ric Edelman, being a great brand and business, would have the influence."
Real-time demand
At the end of December, the Toronto-based Salentica announced it was integrating with Jersey City, N.J.-based custodian TD Ameritrade Veo platform to provide real-time data to its CRM clients who use TD as a custodian.
Salentica, with Microsoft Dynamics at its core, now has over $100 billion administered by its CRM system, primarily from large RIAs
Nearly 80% of the firm's that Salentica serves manage more than $1 billion in assets, says Rourke. To keep big clients like Edelman happy you have to hit on all cylinders. These days, that means melding among apps and it means real-time data.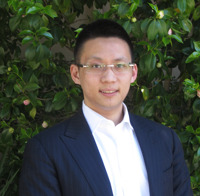 Franklin Tsung: Advisors have always pushed
and defined the needs of what
technology needs to do for them.
Ric Edelman, being a great brand
and business, would have the influence.

Opening up
Salentica previously went through a two-year process to integrate real-time data from San Francisco-based Schwab Advisor Services, which more tightly controls its providers. See: Schwab shifts its strategy on its massive Intelligent Integration.
Since then the Canadian middleware provider completed a similar integration with Tamarac and is working toward doing so with Black Diamond, Advent Software, Orion Advisor Services, LLC and Schwab PortfolioCenter — even though at times Salentica may find itself in competition with Seattle-based Tamarac. That integration provides the integrated rebalancing or portfolio management options if a client demands it.
And, now, responding to RIA demand, Salentica has integrated with TD, despite Schwab expressing qualms. (more below)
Salentica seems to err on the side of more integrations — even at the risk of seeming polygamous.
"We live and die by these integrations," says Rourke.
How Edelman got here
For years, Ric Edelman wrestled with one of the thorniest CRM problems in the RIA industry. Edelman Financial Services now has $12 billion in assets and 22,000 clients. Edelman Financial Group, the parent company, advises on $18 billion in assets. With a 500-employee, mass-market RIA, he needed a system that would expand to fit his 100 advisors, accommodate different lines of business and smoothly handle the hundreds of leads that come in weekly through Edelman's radio show and online intake system. See: Edelman joins ranks of TV RIAs with PBS show that will reach 20 million.
"Everything we do, we need to do to scale," says Mike Attiliis, vice president of business systems at Edelman Financial. See: Ric Edelman is looking to add a $1-billion RIA elephant even as he unveils an online consumer strategy aimed at the chipmunks.
For ten years leading up to 2011, the firm used GoldMine for its CRM, but there were growing pains. For example, when advisors wanted to store additional client info — a family's goals or retirement plans or even its favorite sports teams — they had to add a new field to the CRM. Increasingly, Edelman's staff was adding more and more fields, overloading the system. Then, every time someone wanted to pull information out of the CRM, they'd have to submit a query to Edelman's internal developers. And, perhaps the biggest problem, Attiliis says, is that every advisor was able to see all the information for every client in the system — whether they needed to or not, whether it was their client or not. At such a big company, this caused obvious security and privacy concerns, he adds.
"That system wasn't going to serve us for the next ten years," says Attiliis.
Speaking our language
Edelman did a search of all the major choices. Ultimately, in 2010, the decision was narrowed down to Salentica and GaleForce, both of which are third-party providers built on top of Microsoft Dynamics. The build-out, which Salentica did with Edelman's advisors and developers, and transition took nearly a year. That kind of roll-out can be pricey. A standard feed for a 20-person firm, depending on their needs, might be in the $50,000 range, says Rourke. In May 2011, the CRM launched.
Before GoldMine, Edelman used Microsoft CRM. But they were all generic, non-RIA specific CRM systems. The staff, literally, didn't speak the language, says Attiliis.
At Edelman, there are lots and lots of business processes, says Attiliis. There are exact workflows that are supposed to happen for each and every possible request that is made. But, under the previous system, those workflows would have to be done manually. After the first person finished their part of the work, they'd have to remember who to pass it on to and what to do next. With Salentica, those workflows are automated. Once an employee finishes their portion of work, it automatically is passed on to the right person.
"It was really a pain point for us in the old world," says Attiliis. Now, the CRM system saves the whole business time, making it easier to take on more clients and to grow.
Ten times 100 times 100
But there was still more time to be saved.
When Edelman moved onto Salentica, none of the major custodians offered real-time data services. In the years since, that has become increasingly standard. One of the major elements missing then was real-time data integration with TD Ameritrade, which is Edelman's primary custodian. At the end of December, Salentica announced that it had completed that TD integration. See: How TD Ameritrade is playing the logo game to spur 4,000 of its wavering RIAs to adopt its third-party hook-ups.
"It's really an enhancement for us," says Attiliis. Previously, an advisor could log into the CRM and have daily data from TD. But, to get real-time data they'd have to login separately to TD's Veo platform. Now, the two are integrated, meaning the advisors don't have to change back and forth.
It saves probably ten minutes a day, says Attiliis. But, that ten minutes times 100 assistants and 100 operations people really adds up, he says, "it goes to the whole issue of scale."
Merging with Veo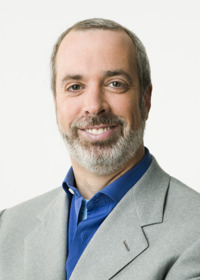 When Ric Edelman's multibillion-dollar advisory empire
and other ultrahigh-net-worth-AUM RIAs request real-time
data, providers take action.
Salentica now has 26 employees, over 100 RIAs on its platform and more than $100 billion in assets. For a long-time it was known primarily as a Schwab partner. In order to integrate the real-time data with Schwab, Rourke says, the firm had to go through a two-year due diligence vetting.
TD, on the other hand, operates a "bit more open of a system," allowing technology providers to build on the open code after a much shorter due diligence process. It helped too, says Rourke, that Salentica had already built a third-party engine during the Schwab integration to manage the security of pulling that data into the CRM. See: TD Ameritrade showcases what API can do with slick Veo-iRebal harmonization.
"We are very excited to have Salentica as part of Veo Open Access, which now has over 60 technology vendors integrated," says TD spokeswoman Kristin Petrick. But she emphasized that while advisor feedback is important to TD, the actual integration was initiated and done by Salentica — not prompted by the custodian. See: TD Ameritrade's technology, Veo, wins high praise from advisors so RIABiz took a look.
Competitor or collaborator?
"Over time, we hope to add all the major custodians," says Rourke — but that also requires that the custodian have the real-time data platform to integrate with.
Right now, advisors can use any custodian on Salentica's system. But, it would only be a smooth, timesaving process for Schwab or TD users. Over time, if an advisor has, say, half their assets with TD and half at Pershing Advisor Solutions, that discrepancy might encourage them to put more assets in TD because they're getting real-time data on those assets, says Rourke.
That was exactly the edge that Schwab had on Salentica before. Schwab would, understandably, not be excited about losing that edge to TD with this integration. But, it became an issue of which is better: losing some business or losing all the business.
Rourke says he explained it in so many words: "If we don't do this, we don't get the business." And, if they didn't get the business, then none of the Edelman assets would go to Schwab because TD is the primary custodian. That's something Schwab could understand, he says.
Competitors and collaborators
That's also the case when it comes to other integrations Salentica has been or is working on. The firm has integrated with Tamarac in order to provide its clients a smooth experience with Tamarac's rebalancing tools. But, Tamarac is also a direct competitor of Salentica when it comes to CRM.
But, Rourke is confident that the companies tend to serve different clients. Tamarac has smaller RIAs and larger firms tend to want the customization that Salentica provides — and can work together. In fact, he says, at times Tamarac has referred clients to Salentica and vice-versa. See: Tamarac picks second Microsoft partner to handle spike in demand from big RIAs.
"We're competitors and we're collaborators," he says.
The ultimate question
Salentica has a lot more integrations planned. It's hoping to become a sort of hub, using a best-of-breed strategy, so that big RIAs can get whatever they want all through the Salentica system — and pay a hefty price for that.
But, while integration has become the buzzword of the day and RIAs are pushing their importance at tech companies and custodians, it's really just a means to an end, says Tsung. see: "Joining the industry-wide trend, TD Ameritrade announces its upcoming project for "open architecture technology integration.
"In the long run, the focus will fall on the question: What will make these integrations useful for the advisors' business?"
---
---
Mentioned in this article:
---
---
---