Michael Kitces: There's very little other ongoing 'work' tied to blogging, once everything is set up.
Brooke's Note: This list was about four years in the making. We were influenced, no doubt unduly, by social media, micro-lobbying efforts and bloggers opinions on bloggers. It's important to note that these are generally business-of-the-business bloggers. We are hoping to also nail down a top-10 list of RIAs who blog to their clients and greater public. Send Lisa Shidler your nominations with a brief pitch to Lisa@RIABiz.com. Last thought: If an industry doesn't exist on government charts like the RIA business, doesn't the existence of blogs dedicated to it show that it really does?
When blogs first hit the scene, newspaper editors happily slammed them saying they were nothing but people taking their personal diaries filled with typos and grammatical errors and posting them on the Internet for all the world to see.
The professionals predicted these self-appointed "citizen journalists" would come and go like any fad.
Editors were right that many would blogs bloom and fold like Spring flowers, but enough blogs, too, refuse to die and more than a few sparkle under their owner operators. In fact, because they are writing, almost by definition, about matters of passion to them, bloggers can attract a readership few journalists ever command on the strength of their byline alone. We're proud of RIABiz, with some articles (arguably, for example, this one) falling into the blog category, and it pleases us when other writers in the financial advisory catch the bug and write for our audience, too.
Still, some of our marketing and media sources note that while the Web seems to be flooded with blogs, financial advisory-based blogs are fewer and farther between for reasons not entirely clear. Certainly, regulations put a damper on some advisors. But our experience suggests blogging is simply too big a chew for most people looking to write fresh and compelling (dare I say value-added?) advisory-based blogs — a hill we climb daily. See: The RIA business' most prolific tweeter and blogger unexpectedly suspends activity with a semicryptic letter to his readers.
The barriers to entry are almost non-existent. The barriers to success — boundless faith that your muse will be appreciated and the willingness to work tirelessly — are manifold.
Heroes of blogging
Pat Allen, principal of Rock the Boat Marketing (see her listing at No. 9), agrees that there are fewer advisory-based blogs than in other industries
"I would guess that there are fewer bloggers than in tech or entertainment or sports because independents and employees in those industries tend to have few if any restrictions placed on them. Thousands of Microsoft employees blog, for example, and that's just one company," she says. See: 10 top ways to use social media without courting regulatory trouble.
Allen pointed to a story published this week in Bloomberg by advisor Barry Ritholtz What the Heroes of Blogging Have Accomplished.
Susan Weiner, another online industry scribe (at No. 7 on our list), says she, too, feels that many advisors still feel constrained by regulations.
"I sometimes get emails from advisors asking, 'How do I get my firm to let me blog?' Advisors who are regulated by the SEC instead of FINRA seem to have more leeway." See: FINRA guidance may help RIAs avoid social media blunders.
At RIABiz, we'd like to see more advisors blogging and sometimes wonder if the regulatory concerns are really simply an excuse. We hope that some of the blogs we're showing advisors will become part of your daily reading list and may inspire you to try it yourself.
With the disclaimer that the Hemingway of RIAs may be languishing in obscurity, here's the RIABiz list of top financial advisory bloggers.
10. The Meridian Blog by Scott Dauenhauer, principal of Meridian Wealth Management, an RIA in Murrieta, Calif.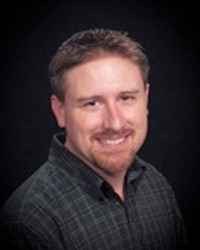 Scott Dauenhauer does not fear controversy
and knows obscure information.
Dauenhauer's blog, perhaps one of the least known on this list, gets into the nitty-gritty about some difficult and cumbersome retirement issues. If you want to learn about 403(b) plans, which are rapidly growing in the retirement arena, or dig deep into target date funds, spend some time on this blog. RIABiz has even covered some of these blogs' controversial posts. See: Blog war breaks out between an RIA and ASPPA members.
Blog started: 2005
How do people find your blog: They generally find it by going to the actual blog.
Main purpose: My Meridian blog was started more for my clients and the public at large (not really geared toward advisors). I started it to point out problems in the brokerage world, but it morphed into a menagerie of different topics ranging from economic policy, economics, financial planning, humor and explaining complexities. I don't post nearly as much as I'd like, I'm just so busy. But one of my 2014 goals is to spend more time writing.
Target audience: Clients and general public but advisors have started reading it too.
How many hours a week do you spend on it? The time I spend on it varies with my work schedule or major events — the busier I am with planning and consulting work, the less time I spend blogging. Again, I'd like to do more, but it doesn't make me much money — it's just something I love to do.
Traffic: I'd have to review my traffic — it's not huge, but when I write on a topic that is controversial — usually 403(b) stuff — I get spikes. I'd love a large following, but at the same time I can't commit to writing more than a few posts a week and right now I'm not even doing that.
What are your favorite blogs? I read www.pragcap.com quite a bit, Cullen Roche is one of my favorite bloggers. I don't read the Big Picture blog as much as I used to, but I still like it. I read www.soberlook.com and Warren Mosler's Center of the Universe. I also read EF Moody, though probably shouldn't admit it. I also read CalculatedRisk and Dshort as well as Ed Harrison's Credit Writedowns. I read ZeroHedge for entertainment purposes.
Do you allow guest bloggers? Not yet
Is there advertising on your blog? No.
9. Rock the Boat Marketing by Pat Allen, founder of Rock the Boat Marketing in Chicago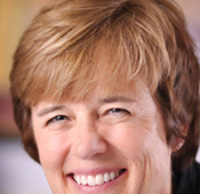 Pat Allen: My most popular posts
in terms of readership are not
what gets tweeted the most.
Allen makes it clear that her blog is devoted to her clients and prospects and is filled with information for advisors and clients about marketing their business. She is straightforward in her approach and offers useful hints and tidbits to advisors. If you're an advisor who wants to spend more time blogging or marketing yourself, check out this blog.
Blog started: August 2008. My first post was about the fact that the SEC had a Twitter account.
How do people find your blog: I always send out a tweet in support of a new blog post. I don't use Facebook for business. See: Why compliance experts are apt to dislike Facebook.
Main purpose: Candidly, the blog's reason for being is to give me a consistent means of letting people know that Rock the Boat Marketing is out there and paying attention to the very same issues that the people I would like to work for care about.
Target audience: People who work for investment firms (asset managers, primarily) who need an outside perspective or outside help on digital marketing strategy or execution.
How many hours a week do you spend on it? I spend three to five hours planning and writing a blog post. The reading, bookmarking talking, etc. I do during the week helps shape ideas, some of which materialize into posts. The length of the posts is 750 to 1000 words. Always too long. I always swear that next time I'll be shorter. Always, I resolve to use more images in 2014.
Traffic: Ah, here's where I pull out the quality versus quantity answer. My traffic and my e-mail subscriber list are growing steadily. There's a disconnect between what people like on Twitter and LinkedIn and what readers like. In other words, my most popular posts in terms of readership are not what gets tweeted the most. That's because most of my readers are employees of asset management firms, don't have public Twitter accounts, and mostly can't comment. The only way they can confirm that they value what they're reading is by visiting my site and referring it to others.
What are your favorite blogs? Research Puzzle by Tom Brakke (Good post: https://researchpuzzle.com/blog/2013/12/11/owners-and-renters/); BlueLeaf good post and comments: https://blog.blueleaf.com/the-silent-advisor-killer-cost-of-customer-acquisition/); Natixis — good post: https://blog.ngam.natixis.com/blog/david-goodsell/the-real-value-of-advice-making-investing-more-personal#11_130511445_1084_-1_1389114016079; Steph Sammons' WiredAdvisor—good post: https://blog.wiredadvisor.com/beware-of-financial-sites-scraping-your-content/; Actiance good post recently: https://blog.actiance.com/2014/01/06/belbey-blogs-2013-social-media-compliance-roundup.
Do you allow guest bloggers? Yes, occasionally.
Is there advertising on your blog? No.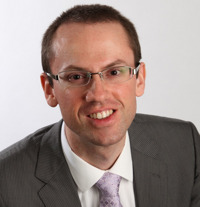 Wade Pfau's blog is great for
retirement advisors who like all of
those stats and charts but with
a kernel of a slightly different
approach.
Pfau's blog is another great one for retirement advisors who like all of those stats and charts but with a kernel of a slightly different approach. He throws out retirement income theories and tests them out for advisors. A post in December about building a TIPS bond ladder for retirement income spurred a great deal of discussion among his readers.
Blog started: 2010
How do people find your blog: Most go directly to the site or subscribe via e-mail.
Main purpose: Keep readers up to date with latest developments in retirement income research.
Target audience: Financial advisors and sophisticated consumers.
How many hours a week do you spend on it? Three. Length of posts: 500 to1,500 words.
Traffic: About 30,000 hits per month.
What are your favorite blogs? Michael Kitces Nerd's Eye View, Dirk Cotton's Retirement Cafe, Mike Piper's Oblivious Investor, Mr. Money Mustache, Bob Seawright's Above the Market.
Do you allow guest bloggers? Yes.
Is there advertising on your blog? Not at this time, but I am open to opportunities.
7. Investment Writing by Susan Weiner, writer-editor, CFA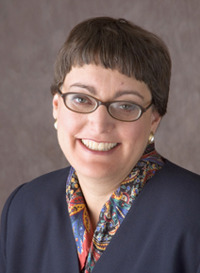 Susan Weiner: Investment and wealth managers
are highly trained, but they usually
haven't learned how to write or
market effectively.
Weiner is one of the best in this industry in part because of her consistent and passionate approach. She is constantly tweeting and writing on Facebook. We like Weiner because she spends a great deal of time discussing the craft of writing; analyzing good writing and offering constructive criticism of writing that is not-so-great. We love her "Mistake Monday" posts on Facebook where readers get to search for a mistake in any given post. We're typically drinking coffee on Monday mornings trying to find the correct mistake and hoping she hasn't used an RIABiz post as her example. Weiner offers a wealth of tips and insights for advisors who want to promote themselves with their website or blog.
Blog started: 2005
How do people find your blog: I use Twitter, LinkedIn, Facebook and—when I remember—Google+.
Main purpose: My blog's purpose is to educate members of my target audience about communications that attract and retain clients. Investment and wealth managers are highly trained, but they usually haven't learned how to write or market effectively. I take advantage of my background as a CFA (chartered financial analyst) charter holder and as a former trade-publication reporter and asset management company employee to explain things in terms my audience members understand. Financial advisors' reactions to my blog inspired my book, "Financial Blogging: How to Write Powerful Posts That Attract Clients." This is how I help advisors at smaller firms who can't afford my services as a writer or editor.
Target audience: Investment and wealth management firms, marketing, communications and other professionals.
How many hours a week do you spend on it? I don't know because I don't always track the time. Perhaps two to three hours on average if you include promoting the blog on social media and through my newsletters. I spend less time since I hired a virtual assistant to handle WordPress tasks and to type posts that I write out on paper. I'm a big fan of stockpiling evergreen blog posts that I write on a steno pad while I'm on vacation. Length of blog post: 400 words.
Traffic: I had 3,213 unique visitors over the last month. This is a niche site.
What are your favorite blogs? I like Michael Kitces' blog, Nerd's Eye View, because he has a flair for stirring up discussion. For industry news, I follow Pat Allen's Rock the Boat Marketing blog. For copywriting issues, I like CopyBlogger and HubSpot. However, I rarely go directly to blogs. I sample a wide variety by clicking on links in my Twitter feed. One column of my HootSuite is devoted to financial advisors. Most of the folks in that column write blogs.
Advertising: None
Do you allow guest columnists: Yes. I'm also introducing a Q&A series about blogging, which started with Michael Kitces in December 2013.
Viskanta is a private investor with 20 years experience in financial markets based in Indianapolis, Ind. He is the co-author of about a dozen investment-related papers. Abnormal Returns is the quintessential financial newsy blog that lists dozens of links to related stories. It's the place to search for unique and quirky stories as well as basic news of the day. Typically, there's a quote of the day that hails from some other well-known bloggers. Viskanta searches the Internet reading hundreds of stories and then linking to his top choices. Drop in daily and get some of the top news stories handed to you on a platter.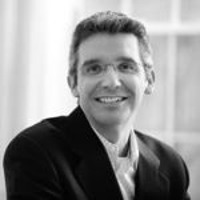 Tadas Viskanta: The blog was never
intended to be anything but one
person's take on what is interesting
in finance, economics and investing.
Blog started: October 2005
How do people find your blog: Most come directly to the site, but I get a lot of traffic from StockTwits and Twitter.
Main Purpose: The blog was never intended to be anything but one person's take on what is interesting in finance, economics and investing.
Target audience: Individual investors but Abnormal Returns draws institutional investors and financial advisors as well.
How many hours a week do you spend on it? Plenty.
Traffic: 40,000 unique visitors a month.
What are your favorite blogs? You can see my favorite posts every day on the blog.
Length of the post: Typical post is a daily link fest with occasional longer posts on issues of investment philosophy.
Do you allow guest bloggers? Rarely.
Is there advertising on your blog? Yes.
5. Scholarly Financial Planner by Ron A. Rhoades, program chair, financial planning program Alfred State College, Alfred, N.Y.
Ron Rhoades, a periodic contributor to RIABiz and knight errant for the fiduciary standard, famously left his NAPFA post in the summer of 2012, 10 days before he was to assume the chair of the non-profit and battle it out with pro-FINRA folks in D.C. See: Before taking a self-imposed vow of silence, Ron Rhoades sounds off on the RIA industry and tells what's it's like to hit a professional wall. Rhoades is now teaching at Alfred State College in Alfred, N.Y., but his voice is still being heard in the industry. His blog is the most philosophical on this list. There's Rhoades' professorial tone — you can almost imagine him standing at the head of a classroom calmly explaining an issue. He uses parables and historical examples to get his point across — one post quoted 12th century French monk, Bernard of Clairvaux. Include Rhoades' blog on your list and check it out frequently. He stays abreast of all fiduciary matters with command and passion.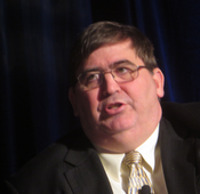 Ron Rhoades: My blog is for
other advisors. I'm not actively seeking
to add clients to my firm.

Blog started: Two years ago. I started it because it seemed like a good way to retain, and make available, some of the writings that I do.
How do people find your blog: When I post I typically refer to it through Twitter, LinkedIn, and the Alfred State Financial Planning Program group on Facebook.
Main purpose: To educate financial advisors on the fiduciary standard, and to advocate for a bona fide fiduciary standard.
Target audience: Financial advisors of all stripes. My blog is for other advisors. I'm not actively seeking to add clients to my firm (and have added only one the past two years — not from the blog) due to my other professional obligations.
How many hours a week do you spend on it? It is intermittent. I've done 72 blog posts over two years. I spend 2-3 hours crafting each blog post (with more time spent on long ones). I tend to blog more in the summer months, when I am not teaching. Length of the post: Probably about 1,000 words, but some are 10,000 words long.
Traffic: 100,000 views over the past two years. Average of about 2,000 views a week.
Who are you favorite blogs to read? Michael Kitces.
Do you allow guest bloggers? I have and may again.
Do you allow advertising? No. To remain objective, I don't permit advertisements.
4. Wired Advisor by Stephanie Sammons, founder of Wired Advisor.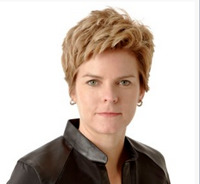 Stephanie Sammons wants her blog to
be educational but has been delighted
that she has also gotten a
great deal of prospects from it.

Sammons was a financial advisor for about 15 years and while she has her CFP, she now manages money just for her family. Her business is coaching financial advisors. Sammons launched the blog to position herself as a thought leader and to educate existing clients. She writes about important industry topics and also provides good advice to advisors. Sammons offers practical tips for advisors who are getting started in social media. She posts a number of lists of tips for advisors, which we think can be quite helpful.
Blog started: January 2010
How do people find your blog: I tweet about my blog and will also reference a particular blog post more than once.
Main purpose: I really want to educate my clients but I've learned that blogging is the best way to grow my business. I can almost predict the number of prospects I'll get when I write a new post.
Target audience: Financial advisors.
How many hours a week do you spend on it? I write about two to three posts a month and each is about 1,000 words. My time on the blog varies but I probably spend about an hour a day.
Traffic: 3,000 to 5,000 visitors a month. It's not a ton but it's targeted and very high quality. It doesn't matter to me that it's a large number. It matters who is reading it.
Do you allow guest bloggers?: On occasion and wants to include more guest posts in the future.
What are your favorite blogs? I'm typically a big fan of "the thought leaders" in the space such as Michael Kitces, Bill Winterberg (www.fppad.com), Susan Weiner (www.investmentwriting.com), Jay Palter (www.jaypalter.ca), Kristen Luke (she has other writers who contribute to https://www.wealthmanagementmarketing.net/resources/blog/), and Pat Allen. Other blogs which have some good insights for advisors in the digital space include: Arkovi and Blueleaf.
Advertising: No
3. FPPad by Bill Winterberg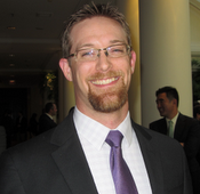 Bill Winterberg: I tweet my blog
manually and I don't schedule tweets
because I think it is fake.

Winterberg's blog keeps advisors up to date on the latest insights about technology firms that serve the financial advisory community. In addition to posts, he also includes a mini TV show "Bits and Bytes" in which he highlights important technology news. Recently, Winterberg held a small telecast about inStream Solutions, with the news that the firm had begun charging subscribers a $2,400 annual subscription and is no longer giving out its financial planning tool for free.
Blog started: January 2008 to build name recognition as a technology expert in financial services.
How do people find your blog: I tweet my blog manually and I don't schedule tweets because I think it is fake. I don't have a public Facebook page for FPPad.com. My audience doesn't engage via Facebook. They are on Twitter and LinkedIn.
Main purpose: I want FPPad to be the leading multimedia resource on technology for financial professionals. FPPad promotes the education and awareness of how technology can be used to grow a successful financial services business.
Target audience: All financial services professionals who want to be more productive and more efficient at what they do. Entries are for anyone who is interested in technology with many discussions relevant to financial services. It's a niche where I stand out and am differentiated.
How many hours a week do you spend on it? It takes 4-5 hours to produce each episode of Bits and Bytes. Other posts take about 5 to10 hours a month.
Traffic: About 5,500 monthly unique visits or about 10,000 monthly page views.
What are you favorite blogs? Michael Kitces and InvestmentNews' tech blog.
Advertising: I have advertisers who pay for banner ads and/or promotion in my weekly video broadcasts. My advertising revenue supports website host fees, the free e-mail newsletter, the costs of weekly video production and other activities related to creating website content.
Do you allow guest posts? I have allowed one guest post. I am the main author.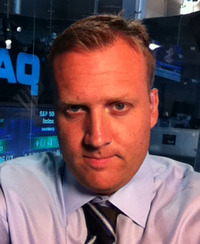 Josh Brown: [My numbers] spike when
the market goes down because more
civilians comb the web looking for
information.
Four months later, the firm has about $140 million in assets and growing and it doesn't hurt that Brown and Ritholtz are both celebrity bloggers. Brown's blogs strike a chord with his readers. He doesn't pretend to be the most successful or smartest advisor in the universe but he is candid and will often post random thoughts or topics — one of Brown's most popular posts is about Cross Fit! He tells us that half of his audience is advisors. We think RIAs should put this blog on their "must read list" if for no other reason than pure entertainment. Brown also makes no apologies for his liberal use of blue language and even some humor you'd expect to find in a sixth grade locker room.
Blog started: November 2008
How do people find your blog: It's weird. I used to write things that were ticker symbol-centric and would hope the mainstream media would pick up on it. Now, links from mainstream media don't pick up as much traffic. So, headlines are more important. I get a lot of traffic from Twitter and blog curators who read other blogs.
Main purpose: Honestly, my main purpose has always been venting and not about the content marketing. I curse. I talk about politics. I post rap videos. Anyone who reads it would not conclude it is about PR.
Target audience: It would sound more clever if I said I had a target market, but I don't. The last survey I did showed I'm getting about half of my audience is wealth management. I consider myself someone who is trying to figure it out every day. I mostly publish other links. I don't have all of the answers. I think it's popular because it's an educational journey and not one guy saying what he knows to be true.
How many hours a week do you spend on it? I've never quantified it. It's part of my routine. Sometimes, I'll just post a chart or a video. On Sunday, I wrote 2,500 words. It's a function of what I'm trying to say.
Traffic: 750,000 to a million page views on a monthly basis. That number spikes when the market goes down because more civilians comb the web looking for information.
What are you favorite blogs? If I only could read one every day it would be Abnormal Returns. That's my pal Tad. He reads everything and gives you 20 most important reads. Of course, I follow my partner Barry Ritholtz's "The Big Picture." He's the inspiration for why I started my blog.
Do you allow guest bloggers? All of the time.
Is there advertising on your blog? Yes. All of the big financial firms advertise on my site.
1. Nerd's Eye View by Michael Kitces, partner, director of research of Pinnacle Advisory Group in Columbia, Md.
Have you noticed a common refrain among almost all of the above bloggers? When asked which blogger they read religiously, nearly every one of them says, "Michael Kitces." In a short time, Kitces has built a powerful brand around and is clearly one the most popular bloggers for financial advisors. It's easy to see why. Kitces celebrates his "nerd" perspective but also offers humor, sarcasm and most of all great insight into the industry. He'll highlight an advisor reading each weekend telling advisors his favorite stories from the past week. It'll take you no time to realize how much work he puts into his blog. These are not quick hits. If you're not reading Kitces, you should consider it.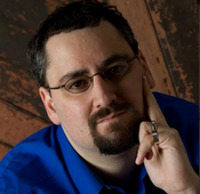 Mike Kitces started a blog, quit
his blog and then came back
at it with a plan.
Blog started: The Nerd's Eye View originally started in 2008 when I launched my CFP CE educational newsletter "The Kitces Report" for financial planners. However, I contributed little, found no momentum, and eventually abandoned it for the better part of a year or two. In the fall of 2010, watching the rise of social media, I realized that social media was the "funnel" that could/would help to build an audience for the blog. So I dove into social media, re-launched the blog, and have been active ever since.
How do people find your blog: I do tweet all of my blog posts, and in general am very active on Twitter. It is by far my most active social media platform, because I find it is the most effective for generating real engagement, conversations, and building relationships. While LinkedIn is nice for making loose connections, it's not a medium that's conducive to back-and-forth conversation, nor is Facebook for that matter (especially in a professional/business context). Nonetheless, you will find me with some ongoing activity on LinkedIn, and I maintain both a business Facebook page and a personal account (the blog posts and other articles I share generally only go to the business page), and you can also find me on Google+ as well.
Main purpose: The blog originally started as an offshoot to my newsletter service for financial planners. While my newsletter typically did a deep dive into advanced financial planning topics, I wanted a forum to write about shorter topics, as well as issues related to practice management and the profession in general (which I couldn't do in the newsletter because it wouldn't be eligible for CFP CE credit).
As the blog has grown, it's become an incredible marketing tool for my writing and speaking and other advisor-oriented businesses — given that its intended audience was advisors from the start. However, the audience has now grown so wide that it attracts a great deal of organic search traffic and other referral traffic that it is beginning to generate clients for our wealth management firm as well. And a lot of both the industry and consumer media follow the blog as well, which has led to a lot of media exposure, including some big articles in The New York Times that have attracted clients to our advisory business.
Target audience: My content is written primarily for other advisors, as the blog started as an offshoot of my newsletter service for other advisors. However, the readership has now grown to include industry and consumer media, and a number of consumers as well, which has turned into a lot of media exposure that helps to attract clients to our wealth management business, as well as a steady stream of direct new client inquiries that first find our firm through my blog.
How many hours a week do you spend on it? In terms of raw writing of content, I spend anywhere from 5 to 10 hours a week, though admittedly I write a lot more often and a lot longer than many other bloggers (so others could probably get away with less). Of course, I'm reading, interacting with other advisors and our business, and thinking about these topics throughout, so in practice almost all of that time is really just pure writing time. There's very little other ongoing "work" tied to blogging, once everything is set up.
By most bloggers' standards, my articles are long. The majority of my blog entries are 1,500 to 2,500 words, or the length of a 2 to 3 page magazine article, and the exceptions to the rule tend to be even longer. While I'll grant that not everyone wants to read that much depth about every topic, the data I have are crystal clear that the differentiator that has built my audience and credibility is the length of the content. Otherwise may write about topics briefly and give them light treatment, but I delve into the full depth and cover the subject matter thoroughly, and my reader surveys consistently show that the blog (and newsletter) have grown because the material is viewed as well-researched and authoritative.
Traffic: The blog traffic growth has really been exponential. Having started basically from scratch in late 2010, there are now more than 3,500 financial advisors subscribed to getting updates whenever I post a new article, and so far this month is on pace to break 50,000 unique visitors for the first time.
What are you favorite blogs? – Bill Winterberg's FPPad – Wade Pfau's Retirement Researcher – Ron Rhoades Scholarly Financial Planner – Financial Social Media's company blog – Susan Weiner's Investment Writing – Tadas Vishkanta's Abnormal Returns – Josh Brown's Reformed Broker – Bob Seawright's Above The Market – Tom Brakke's Research Puzzler – Barry Ritholtz' The Big Picture – Cullen Roche's Pragmatic Capitalist
Do you allow guest bloggers? Yes
Is there advertising on your blog: Not yet.
---
Related Moves
January 12, 2022 – 3:13 AM
---
---
---
Mentioned in this article:
FPPad.com
Consulting Firm
Top Executive: Bill Winterberg
Kitces.com
Consulting Firm
Top Executive: Michael Kitces
---
---
---
victor gaxiola
January 15, 2014 — 11:58 PM
All great bloggers and thought leaders who continue to influence me and the kind of content I post. It's also been great getting to meet so many of you IRL at various industry conferences throughout the country. Thank you Pat Allen for the shout out to the Team Actiance blog http://blog.actiance.com/ This year we plan to post more and continue to add value and entertain those who follow us.
Frederick Van Den Abbeel / TradePMR
January 16, 2014 — 1:31 AM
Thank you RIABIZ for a very informative article. I also want to express my thanks to all of the individuals mentioned in this article who take the time to contribute to the success of our industry as a whole in their respective blogs.
Jeff Spears
January 15, 2014 — 5:01 PM
Blogging and Social Media are competitive advantages of the independent RIA. It takes a big time commitment to deliver a professional product, but it is worth the time!
Stephanie Sammons
January 15, 2014 — 6:12 PM
I loved in Brooke's note where he says "We were influenced". THIS is the reason to blog; to become an influencer in the industry. Building online influence, by default, breeds business success. I'm incredibly honored to be in such great company here! Great job Lisa on the write-up.
Stephanie
http://blog.wiredadvisor.com
Brooke Southall
January 15, 2014 — 5:41 PM
Jeff is modest. He has a sweet little blog: http://wealthconsigliere.blogspot.com/
In particular I like his blog about how he suffered on his vacation when he was forced by location
to go cold turkey off email.
Brooke
Pat Allen
January 15, 2014 — 3:06 PM
Wow, you've compiled an excellent list of people who are doing some serious/some innovative thinking and, thanks to blogging platforms, have an easy way of sharing it with us. The industry is richer for the efforts of these bloggers.
And, thanks so much for including my work on your list. I'm surrounded by greatness!
Bill Winterberg
January 15, 2014 — 8:44 PM
I second what Stephanie said! In 2008, I was just a guy sharing what I knew about technology to create more efficiencies in a growing RIA business. Today, it's a true honor and privilege to be included in this list of the top industry blogs. That's the power of meaningful content delivered through a blog.
Congratulations everyone!
Bill
http://fppad.com
BusinessBox
It is a nice article. Thanks for the share. Yeah, every financial planner should keep all these above given terms in mind while accepting any proposal from a business man.
Chetna Sharma
Hey, I just visited your blog and it looks like you had done quite good work,hanks for sharing this impotent Tips About <a href="http://www.capitalstars.com/share-market-company/" rel="nofollow">Financial Planning</a>