How a $2.5 billion Boise RIA will use Merrill Lynch's former SoCal overseer to win the over-sunned of The OC
The former Bank of America market president stepped back into the industry after a two-year hiatus following an epiphany and will be recruiting families, not his former flock of brokers
Greg Mech: Increasingly, there's an overemphasis on cross-selling and a lack of transparency in [the wirehouse] space.
---
Related Moves
---
October 21, 2022 at 5:48 PM
---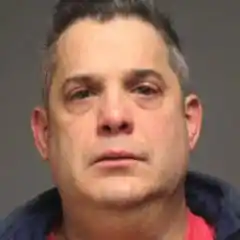 September 1, 2022 at 5:11 AM
---
---
---
Stephen Winks
September 9, 2013 — 7:36 PM
Not enough is said about advisory services being a different business that brokerage, I am so glad that Greg Mech emphasized that point.
The fact that CapRock is not a broker roll-up is significant. As it is going beyond the simple extrapolation of brokers selling advice products as IARs and embraces the RIA business model to the fullest extent possible. CapRock is all about its clients and serving their client's best interest, not product distribution where the broker is not accountable for recommendations nor has any ongoing responsibilities as, Mech so eloquently stated.
This is the type of RIA that can achieve professional standing, scale in providing a preemptive value proposition at lower cost and better compensation to the advisor than can be achieved in a brokerage format.
A number of these firms have sprouted which the next decade will have over $10 billion each that will constitute the foundation upon which large scale institutionalized support for fiduciary standing will emerge.
The brokerage industry continues to be insular to the best interest of the investing public, establishing a massive barrier to entry into the advisory services space. Thus by default, firms like CapRock will grow exponentially.
SCW