Jeffrey Turner: I'd say it's a victory for Labor and its regs.
Brooke's Note: Assigning blame for the 401(k) crisis is difficult; there's plenty to go around. So you can only imagine how dicey it gets when credit for advances made gets divvied up. What's perhaps most interesting is that powers that be believe that there is a victory worth declaring. We'll take a sliver of credit for noticing that happening last week — and defining just what happenings are considered part of the victory.
The Department of Labor is taking credit for pushing over the first domino in the line that has led to an accelerating revolution in the 401(k) industry that is marked by lower fees, higher-quality advice and greater transparency.
A high-level officer of the Washington-based regulator tipped his hand on Thursday's Institute for the Fiduciary Standard conference call, saying that his organization's efforts to stiffen rules and their enforcement are having their desired effect as to the way in which private enterprises are reacting to them.
"You can't pick up the paper without seeing someone debating this issue, and it is part of the evolution of 401(k) plans," Jeffrey Turner, deputy director of regulations and interpretations with the DOL's Employee Benefits Security Administration, said during the call. "To that end, I'd say it's a victory for Labor and its regs. I'm seeing market activity of various types. I'm seeing articles every day with debates about Labor's new rules.
Turner, who is charged with enforcing the rules of defined-contribution plans, mostly 401(k)s, called particular attention to the aspect of 401(k)s that gets the most attention because it can be measured and criticized — how much money is charged to plan participants.
"We're seeing a sharp focus on fees that I have never seen in my 16 years of working under ERISA," Turner said. See: After years of DOL bluster, new 401(k) rules appear to make RIAs' low expenses look higher than those of brokers.
By taking credit for the evolution of the 401(k) industry, Turner is making the case for some of the most notably innovative initiatives by industry leaders. See: 10 most influential individuals in the 401(k) industry affecting RIAs in 2012, Part 1.
Arming lawyers
Presumably, the DOL has armed lawyers with the ammunition they need to make ERISA the land mine it always appeared to be. See: 9 things advisors to 401(k) plans must do to keep clients out of hot water.
Most recently, Fidelity addressed the issue of fees by introducing a product — Z shares — with fees that are comparable to ETFs'. See: Fidelity Investments puts hard numbers on the disgruntlement of 401(k) plan sponsors — and launches Z shares with ETF-like prices.
The Charles Schwab Corp. is also taking dramatic steps to reduce fees in the 401(k) business. Schwab CEO Walter Bettinger has stated his intention to build out a platform to launch an ETF-only lineup of low-cost 401(k) funds at the end of this year or the start of next year. See: Technical challenges may push Schwab's ETF-only 401(k) plan schedule into 2014 — deferring an intriguing financial clinical trial.
No doubt the DOL felt a pang of pride as the Public Broadcasting Service paid to produce a documentary dubbed, "The Retirement Gamble" that produced big buzz. Just as that was simmering down, Yale professor Ian Ayres sent out 6,000 letters to plan sponsors telling them they were paying too much for fees, sparking outcry in the industry. See: 401(k) industry flummoxed over Yale professor's 6,000 'threatening' letters to plan sponsors.
Here at RIABiz, we were quick to give credit to the DOL — especially in the form of Assistant Secretary of Labor Phyllis Borzi, whose leadership encouraged us to name her the No. 1 most influential person in the 401(k) industry for 2012. See: 10 most influential individuals in the 401(k) industry affecting RIAs in 2012, Part 2.
Skepticism
But it's no surprise there are skeptics who feel the regulations have hardly moved the needle. Participants in the conference calls included John Rekenthaler, vice president of research at Chicago-based Morningstar Inc. and Edward Lynch, founder and chief executive of Fiduciary Plan Governance LLC
Lynch has the harsher opinion of the fee disclosures and says if he were to grade their effectiveness, he'd give them no better than a D+ or C-. He says that while plan sponsors can now see how much they're paying, that still isn't solving all of the problems because many employers are completely bewildered about what all of the costs mean.
"The quality of the disclosures particularly can be misleading," Lynch says.
Lynch says it's still very difficult for employers to figure out how their costs compare in the marketplace and whether they're getting a good deal or if they're paying too much. See: 10 essential steps that 401(k) plan sponsors need to take in 2013 to put clients on the right road to retirement.
"We've used three different benchmarking tools to help plan sponsors and have gotten three completely different results," Lynch says. "We then began to identify areas where we felt it was necessary to go to a competitive process."
He encourages plan sponsors to conduct a request for proposal, a bidding process in which vendors vie to become the advisor of the plan. By doing an RFP, Lynch says, plan sponsors typically will save a great deal on costs.
Lynch thinks that if plan sponsors complete more-competitive bidding processes, this will drive down advisory costs for the first time.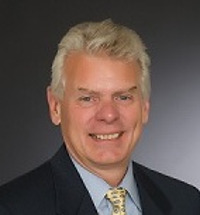 Edward Lynch:The quality of disclosures can
be particularly misleading
Give it time
For his part, Rekenthaler didn't want to pass judgment too quickly on the new rules, saying he thinks it will take more time to cause a ripple effect leading to the actual lowering of fees.
"It took 15 years before mutual funds' buying habits were changed, and I don't know if it'll take that long for the 401(k) industry, but it's in the early process. These conversations about fee costs are going to increase, and costs will only come down." See: See: Obfuscation Nation: 401(k) fee disclosure laws still don't give the true cost of plans and may well cause more agita for would-be retirees.
"The pressure should be on plan providers," Rekenthaler says. "It is their responsibility to get all of this data to plan sponsors. Between the plan sponsors and providers, they can figure out where things stand."
What to make of Ayres' letter
Even though the controversy sparked by Ayres' letter has died down, industry leaders say advisors and plan sponsors aren't out of the woods just yet. See: Why the 'naked fear' from a Yale law professor's letters to 401(k) plan sponsors is still present.
Plan sponsors are still feeling the burn from these letters, Rekenthaler says.
"I wouldn't be happy with him if I were a plan sponsor and I got the letter," Rekenthaler says. "But if I were an employee I would be happy because he's pushing forward this issue. Is there still a concern? Definitely it's a problem for plan sponsors if he follows through with his threat to publish names. That wouldn't be fun from a human resources perspective. How would you like to take those phone calls from employees?"
Turner believes Ayres' effort was clearly aimed at reducing unnecessary costs, "and ensuring that people have more money at retirement, and we think that's a good thing."
Lynch also thinks Ayres' goal was to raise the visibility of fees. "When I read his study and a little bit more about him, I think raising the visibility of the conversation was his main motivation and that's a good thing. This is a good conversation for us to be having."
What about small plans?
Despite some progress in the industry, the leaders all agreed that the smaller plans appear to have the hardest time lowering their costs. See: Fidelity reports 57% boost in 401(k) sales as it sets its sights on smaller plans and advisors.
Lynch said he's encouraging plans of all sizes to launch more RFPs to discover their true costs of the plan and learn if they're paying too much. His firm helps employers complete these RFPs and charges a fee for the service.
Still, he says, there has been reluctance by plan sponsors to complete an RFP. "I think in many cases the problem is inertia," he says. "You've already got trust and alliance with the parties in place."
But Turner also questioned whether it would be cost effective for smaller employers to hire a firm like Lynch's to complete a bidding process.
"If I have 25 participants with $10 million in assets, I may question whether it is a prudent move to spend 150 basis points to move my product from X to Y," Turner said.
Lynch agrees that smaller plans in many cases are more reluctant to compete with large RFPs, but said smaller plans should be able to have an open bidding process for less than 150 basis points. "The 150 basis points may be excessive," he says. "We don't charge 150 basis points."
What's the next step?
Turner says his department doesn't plan to stop its mission to outline fees and information in retirement plans. The next step is to iron out the conflict of interest rule. In many cases, this rule would spell out conflicts by advisors who manage plans. He says right now that rule is still in the works and has not progressed any further. See: How RIAs can rule the 401(k) realm by becoming advocates for plan sponsors — and start by eliminating eight marketplace conflicts.
"The conflict of interest rule is focusing on the behavior of advisors and others," he says. "We're working on that, and that's it."
---
---
---
David Witz
September 11, 2013 — 11:56 AM
It is unrealistic to assume any one party is responsible for the trend in fee transparency. Instead, it was a joint effort between the plaintiff bar, the courts, congress, the DOL and the press that thrives on sensational headlines that has resulted in the improvements in fee disclosure. In particular, much credit should be given to Jerry Schlichter, the impetus for moving the needle and who financed the mission to expose industry practices that are detrimental to plan participants. Jerry's aggressive campaign of filing over a dozen lawsuits against Wall Street darlings made the headlines, got legislative attention that resulted in pressure on the DOL to take action. In addition, we are seeing a better educated judicial system on ERISA issues resulting in more favorable decision for the plaintiffs which in turn has encouraged copycat litigation and increased interest in ERISA claims by the plaintiff bar. Now that the ball is rolling many are wondering when it will stop, I don't have a crystal ball but with 10,000 boomers turning 65 every day, a volatile market, the increased interest in complex investments that are difficult to understand and the first year of fee disclosure behind us which many in the industry believe failed to meet the objectives but I suspect there will be continued interest in ERISA litigation and activities by the DOL to improve fee transparency.
Carl Johnson
September 9, 2013 — 6:47 PM
Well, let's see.
ERISA was enacted in 1974, generally effective a year or so later. Section 404© [that's supposed to be a lowercase "c" in parens] is one of the key sections governing a typical 401(k) plan's operation. It only took the Labor Department almost 20 years to issue regulations necessary to implement that section of the law. As far as I know, even today, the DOL has remained silent on important aspects 404© compliance. A question such as, "How does the DOL see the consequences of an employer's failure to comply with the 404© requirements?" is met with the response of something like "it will be evaluated based on fiduciary prinicples." Nothing specific.
Moreover, about 20 years ago I (a former practicing attorney representing a service provider) attempted to engage the DOL in a discussion of some issues involving the use of 12b-1 fees to compensate the service provider and was essentially told to go away unless I could refer the
DOL to published articles on the subject – at which time there were virtually none that I could locate.
I appreciate the DOL's current efforts, but I'd say they're a day late and a dollar short, as the saying goes.