Esther Stearns: I remain committed to that mission.
Update on Dec. 17, 2013: The closing of NestWise occurred late in the third quarter, and so we will realize incremental expense savings of approximately $2 million in the fourth quarter, LPL stated in its quarterly call related the 3rd quarter earnings.
Brooke's Note: When LPL announced that it was starting an entirely new venture with a new name and some old faces, the news sent a stab of disbelief into people around the industry. But then NestWise got nothing but A's on its progress reports and the buzz was pretty good. Maybe, you thought, you were being too hard on the idea of a big company finding its inner nimble. When Bloomberg got into the venture act with a similar-sized startup, it started to look like a movement. Maybe the days of the big guys fighting back by thinking small were at hand. But, alas, the natural order — after a mercifully short wait — has been restored and big companies are doing what big companies do best: Slashing negative cash flow in the name of a more assiduous flow of cash to the body corporate, proclaiming it 'strategic' and adjourning for the long weekend. Entrepreneurs who competed for the same customers can allow themselves one quick smirk before getting back to missions that didn't get dropped by the big corporations for nothing.
LPL Financial's nearly year-old discrete mass-market venture, NestWise, is being shuttered as of today. See: A departing NestWise advisor tells what he learned from the whole experience.
NestWise, was supposed to knock off three birds with one stone: Create a consumer brand for a company, LPL, mostly known only to financial advisors; create an incubator for new RIAs; and serve the relatively untapped market of investors with low balances. You might toss in that it was LPL's answer to a world of online startups though it definitely involved humans.
So What happened at the Boston-, San Diego-, Charlotte, N.C.-based broker-dealer?
LPL declined to give an explicit reason for its actions other than to call the decision "strategic."
"LPL Financial believes financial resources earmarked for NestWise can be more effectively deployed in other areas of the business, and will be redeployed into our core business consulting activities for both advisors and institutions for training development," LPL spokeswoman Betsy Weinberger said in an official statement. See: LPL to Wall Street types: We're in phase three.
Fathomable 'void'
The void of explanation is prompting speculation concerning struggles with the business model and with conflicting interests between the new effort and existing advisors.
Yet sources close to the situation say that considering where some of the venture's resources are being diverted, that LPL's explanation of redeploying resources isn't far off the mark. In fact, this already seems to be happening. See: LPL Financial tells its faithful in San Diego that a fuller-service, more dependent model will get corporate support.
Super branches push back
One source, who asked not to be identified, says that some of LPL's hottest clients — principals of offices of supervisory jurisdiction — provided an added catalyst for the shift. The source says they "pushed back" upon seeing their broker-dealer and asset custodian pouring resources into a fledgling venture when they could use the same capital to cover similar strategic ground. The OSJs are developing talent from the ground up and establishing consumer brands. See: LPL adds a $1-billion firm with a family-office mindset and CPA rep base to its growing list of OSJs.
The OSJs are, in effect, LPL super-branches that bring together elements of the RIA model (many have their own RIA), the independent-broker-dealer model (they are technically LPL-affiliated IBD reps) and the full-service model (they provide local management and a higher level of support — especially in compliance). It's a model that has attracted hundreds of advisors and billions of dollars of assets.
'Wasn't really much time'
Though it makes sense that LPL could get a bigger, quicker bang for the buck by pouring resources into its core growth initiatives, industry observers were universally caught off guard by how quickly NestWise got the hook. After all, LPL's strategic landscape is largely unchanged from the time that it launched NestWise last year and it is unlikely the company had expectations that the firm would come flying out of the gates in terms of growth and profitability.
"It does seem that the plug was pulled early. There wasn't really much time to get traction yet," says Michael Kitces, partner and director of research for Pinnacle Advisory Group. "I don't know if that's because LPL just had a tactical switch, they were too invested in resources for the payoff they were seeing so far, or if they were really just so troubled by the early results that they didn't think the payoff was going to happen."
The comments of NestWise chief Esther Stearns, would seem to suggest that indeed, forces outside her micro-universe led to her duchy's undoing.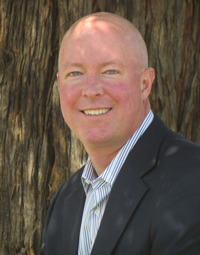 Tim Welsh: They looked at BloombergBlack
and said, 'now we have a
good reason to get out.'
If you visit the NestWise home page now, a note from Stearns announces the closure and attributes it to "a shift in strategic priorities for our parent company." She also makes the point of adding that the decision is not a result of the failure of NestWise.
Equal opp ax
At its closure, NestWise had nearly 40 employees and at least three branch offices and 10 advisors, but LPL wouldn't comment on the amount of assets the startup had or if it had gained additional advisors in its closing months. Its most recent ADV, which put AUM around $130,000, is from December 2012.
LPL said in its official statement that the NestWise employees and advisors are welcome to apply for other positions with the company. That includes some of the project's big names, such as Stearns and Rudy Bethea, NestWise's director of business development. See: NestWise is starting to take shape and take flight under LPL's wing — and from under Schwab's shadow.
Stearns, a longtime chief operating officer of LPL before launching NestWise, says that she will be leaving LPL with the closure. She does not currently have specific plans about what she will be doing next, she says, but this mass-market nut will continue to be something she — if not LPL — will continue to try and crack.
"I think that the most important thing is that our industry keep developing ways to help the middle class with their increasingly complex and challenging financial needs. So, I remain committed to that mission," says Stearns.
Tale of two shutterings
LPL's announcement comes on the heels of another large financial firm's shuttering of its own effort to attract smaller investors. In July, Bloomberg announced the end to BloombergBlack, an Internet-based RIA. See: Bloomberg warns that BloombergBlack is shutting down.
Not only are the two exits similar, but that one might have spurred the other, says Tim Welsh, president of Nexus Strategy LLC. He thinks LPL, mindful of NestWise's returns versus expenditures-to-date, was looking for a reason to jump ship on the venture and that BloombergBlack's failure could have given the company cover and also fueled growing concerns.
"They looked at BloombergBlack and said, 'now we have a good reason to get out,'" says Welsh.
Certainly, the two efforts shared the challenge of developing a viable business model to serve those who have not traditionally been served by advisors and the challenge of dealing with channel conflicts arising out of competition with their base clients.
"You can manage those conflicts. Schwab's been doing it for 20 years," says Welsh, but NestWise — which always positioned itself as going after business so small that existing LPL advisors wouldn't be competing for it — may not have been prepared for pushback. "You sort of have to commit to it from the get-go, to take the backlash from the field," he says.
John Hyland, managing director of Private Advisor Group, an LPL office of supervisory jurisdiction that serves advisors, though, says his firm wasn't in direct competition with NestWise and didn't see it as a conflict. "We never viewed Nestwise as a threat." he says.
Kitces disagrees that the problems that brought down BloombergBlack were the same as those that may have closed NestWise. "It's very apples and oranges to compare," he says, because the business models were so different.
In fact, it's hard to know exactly what LPL's rationale for closure was and to then draw any broad-sweeping conclusions about the business model or viability of serving the mass market, says Kitces. See: A $2.5 billion RIA makes its mass-market bid for thousands of new clients.
Just six months ago …
In February, NestWise appeared to be picking up steam with 10 advisors signed on and three regional offices.
"It's part of LPL's strategy to broaden the footprint of customers they can serve. We're the mass-market piece of that," Stearns said at the time.
What changed?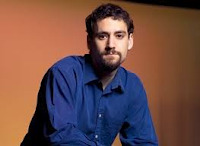 Michael Kitces: It's maybe just an
acknowledgment that you need to do
it efficiently and that it's a
long play.
The plan was for NestWise to target clients with as little as $5,000. The firm charged $250 for a financial plan to set goals and answer questions, and $40 per month for continuing advice. Clients who opted to use NestWise's portfolios as well, which wasn't required, also paid the standard 1% on assets under management.
Veritat Advisors, which was developed by a professor at the University of Pennsylvania's Warton School and his student expressly for serving advisors who want to build a practice based on investors with less than $250,000, provided NestWise with a financial planning system and infrastructure for that market. The company planned to expand the technology available to make interacting with clients more efficient, in order to serve the larger customer base necessary in a mass-market practice.
LPL declined to say whether any part of Veritat is surviving the NestWise shutdown.
NestWise both marketed itself direct-to-consumer and signed on RIAs — focusing on non-traditional or new advisors. Once signed on, the advisors had the choice to either go independent immediately or become direct employees of NestWise while they were trained, and paid a salary. Once the advisors went independent, either immediately or after training, they set up their own offices and paid a portion of fees to NestWise.
All of that effort and infrastructure cost NestWise a lot of money, however, and profitability was never going to be quick. While NestWise wouldn't previously disclose assets, just six months ago Stearns acknowledged it certainly wasn't profitable yet — though both she and Bethea expressed pleasure with the rate of growth then.
Too long a play?
With the exit of NestWise and BloombergBlack there are still a number of online RIA ventures, most Internet-based and most using a sort of model portfolio. Edelman Online, Betterment, Wealthfront, eSavant, Covestor and Personal Capital are better-known ones — albeit with many differences in model and target clients. See: After outcry, Betterment 86's (but not on purpose) a blog post inflaming advisors.
The two high-profile failures have not discouraged the growing field, though it may have taught them some lessons, such as profit isn't going to come quick and easy.
"It's maybe just an acknowledgment that you need to do it efficiently and that it's a long play," says Kitces.
---
---
Mentioned in this article:
---
---
---
Stephen Winks
September 3, 2013 — 7:56 PM
Channel conflict makes market extension problematical at the lower end of the market for firms that have significant advisor activity in those segments.
Merrill would have far less problems in consumer direct strategies directed to the under $250,000 market segment where they are not active.
The under $250,000 market at LPL is their core market thus the market conflict.
SCW