News, Vision & Voice for the Advisory Community
With bucks in the bank and his Advent mission largely accomplished, the 36-year-old entrepreneur is eyeing ventures, offering his two cents at Advent when asked
September 26, 2013 — 3:55 AM UTC by Brooke Southall
Brooke's Note: When Terence Hong and I were interviewing the Advent and Black Diamond executives last Thursday, I had an odd sense that somebody or something was missing. Then it occurred to me to ask why Reed Colley wasn't there. Turns out he has begun to put real distance between himself and the day-to-day running of the company. Kindly, Reed got on the phone to explain what's up with that and where he might be headed. See: Peter Hess throws a Black Diamond lifeline to stubborn Advent Axys users, but will the price be right?.
Reed Colley has stepped aside but he hasn't left Advent Software Inc.
The 36-year-old founder of Black Diamond Performance Reporting is now the artist-in-residence at the home of his merger partner, Advent of San Francisco. Colley owned a major chunk of the company that sold for $73 million, gaining the freedoms that come with that kind of payday. See: Advent unveils new logo at its annual San Francisco conference — after discarding one that failed to elicit a sense of the progressive from RIAs.
"Sometimes I just show up, talk and then I leave," he quipped in an interview yesterday. Also on the call was Peter Hess, chief executive of Advent, and the two of them exchanged jabs and jokes. See: The 10 most influential figures in the RIA business going into 2012, Part 2.
Re-enter DiMarco
While Colley has been phasing out, Advent's founder, Stephanie DiMarco, is phasing back in, but one move didn't precipitate the next, according to Advent spokeswoman Amanda Cieplinska-Diamondstein.
"The timing of Stephanie DiMarco stepping back into her role as chair of Advent's board of directors is completely unrelated. Stephanie's resumption of the board chair position was the result of an opportunity — we needed a new chair when SPO [Partners & Co.]'s John Scully stepped down as chairman last week after 11 years. Stephanie has been a longtime board member and previously served as chair from 1995 to 2003, so she was a logical choice to assume the role and we're lucky to have her. See: Advent founder urges advisors to steer away from 'disruptive' course of switching systems.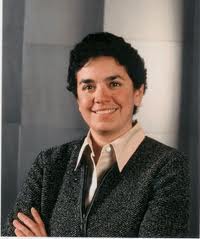 Advent founder Stephanie DiMarco will resume
her post as head of the
board of directors.
Hess says that Colley — who has been out of Advent's executive management since April — possesses an ability to mine talent and innovation internally.
"You could argue that's where the DNA was low," Hess says. "It was in the company, but below a few layers of management. He made me realize we had to aim higher. He shaped up my perspective of where we should be taking things." See: A year after the Advent-Black Diamond deal, the merged company is making some big chess moves.
Applied problem solving
Advent tipped its hand this week on its new brand and new plans to put all its technology on Advent Direct, a means of giving Black Diamond reports to Advent Axys users.
Still, Colley insists that his own DNA is lower than his long-time wing man, Dave Welling, when it comes to the down-and-dirty business of running a company.
"I love solving problems, and I've not always been the best at implementing solutions," he says. "When you hire great people they don't always need your help with the implementation."
Certainly Colley laid the groundwork to solve for RIAs their need for online software that did portfolio accounting and performance reporting in a smooth way. He started Black Diamond in 2006, when he was still 29, and had been learning the ropes of the business through Investment Scorecard, where he worked. His timing was just about perfect, because RIAs were just becoming convinced that web-based portfolio management software was the future — and there were a world of breakaways coming to the business after the 2008 crash.
Not only did Colley get basic technical needs for advisors but he also knew how to interact with them on a non-technical level and discuss their software investment in terms of "making advisors great." The very name "Black Diamond" seemed a minor stroke of investment genius as you could hear people throughout the industry speaking those words breathlessly the way they might for Apple.
Favorite son returns
Colley caught Advent's attention by continuously winning its big accounts and eventually earned a visit from Hess. See: Black Diamond is winning big accounts from Advent at an impressive clip. See: Top 12 crucial technology happenings affecting RIAs in 2012, Part 2.
As in a fairy tale startup script, Colley sold to Advent for $73 million in 2011 and pretty much — presuming he has a good financial advisor — set himself for life. The deal brought him from Jacksonville, Fla., to San Francisco, an area where he grew up and where the ex-Vanderbilt University baseball player returned as a modern-day conquering hero. See: Why the San Francisco Bay area is almost certainly the capitol of the RIA business.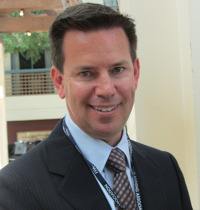 Dan Skiles: I suspect he is
thinking about his next big endeavor.
That's what entrepreneurs do.
Dan Skiles, senior vice president of Shareholders Service Group Inc. in San Diego and former technology head of Schwab Advisor Services says he suspects that Colley will, in good time, make his way back to a purer entrepreneurial setting.
"Reed's DNA is being an entrepreneur who is passionate about solving the next big challenge. That is exactly what he accomplished with Black Diamond. I suspect he is thinking about his next big endeavor. That's what entrepreneurs do … especially ones that have already realized past success."
Sense and strategy
Weighing in on his own future, Colley says that he has nothing imminent on tap, "but I have a couple of ideas." He is currently doing some work with non-profits including his foundation, Do something great today.
For now, he keeps himself abreast of technology's advances as a student of blogs, articles and even Twitter. "There's some noise out there, but there's some really good stuff," he says.
Handling the hard day-to day-leadership falls to Welling. "Reed worked very closely with Dave Welling as he transitioned into the leadership role at Black Diamond, taking over as general manager back in October 2012. Reed moved into a part-time strategic advisor role last spring," says Cieplinska-Diamondstein.
Colley says he tries to confer a sense of approach as much as a sense of strategy.
"Advisors can sense when you're out for them or out to help yourself. They could sense we were really there to help them."
---
Mentioned in this article:
SS&C Advent
Portfolio Management System
Top Executive: Pete Hess
---
---
Share your thoughts and opinions with the author or other readers.
Dave Welling said:
September 26, 2013 — 7:12 PM UTC
Brooke,
I thought I would add a couple of thoughts… When I joined Black Diamond in 2009 I found a place that was filled with unabashed idealists. The "do something great" mantra and true passion for serving advisors is as palpable today as it was then. Reed's influence, vision and fingerprints are all over this place right down to the quotes on the walls and the Joe Montana jersey framed in our common area (he may reclaim that soon!). The team and I had a good laugh at the "don't like to implement" and how he cast himself as not in the details of running a business. Reed has a rare combination of capability and humility… He is all about the details! He was renowned for working on problems late into the night and working through the code himself, interviewing every person who joined the team for culture fit as well as thinking through the financial structure of the business. He is an incredibly capable business leader and I feel fortunate to continue to work with him regularly. We talk just about every week and he always has a fresh perspective and lots of insightful questions. The team and I are humbled and honored to keep his vision for this business alive and feel very well prepared to help bring the best of Advent to advisors.
Dave Welling – General Manager Black Diamond, Advent Software
Brooke Southall said:
September 26, 2013 — 7:40 PM UTC
Dave,
Those are some good details that a journalist can appreciate. I was willing to write down Reed's self-deprecating comments knowing that what he accomplished: launching, building and selling Black Diamond in a few short years — thundered loudly enough that readers would have a pretty good sense of his message.
This line — especially the reference to night — speaks to a person with some Steve Jobs running through his veins:
He was renowned for working on problems late into the night and working through the code himself, interviewing every person who joined the team for culture fit as well as thinking through the financial structure of the business.
thanks,
Brooke
http://rodionv.spb.ru/user/kopetpdimz/ said:
June 26, 2014 — 5:32 AM UTC
A notable Apple iphone 3GS feature is the enhancement within the camera. From the 2 MP digicam in 3G edition, the Apple iphone 3GS has a powerful 3 megapixel digital camera. This comes attached with the intelligent autofocus function and advanced geo-tagging. The video recording feature is highly advanced with live video editing capabilities built in the apple iphone 3GS.
http://fsienergy.com/CompletedProjects.html said:
June 26, 2014 — 7:00 AM UTC
Richardoa said:
June 2, 2015 — 6:39 PM UTC
http://www.10dollars.us/
http://www.925jewelry.us/
http://www.abercrombiefitch.net.au/
http://www.abercrombieoutlet.ca/
http://www.abercrombieoutlet.clairemurray.us/
http://www.abercrombieoutlet.clothing/
http://www.abercrombieoutletc.us/
http://www.abssice360.fr/
http://www.afoutlet.us/
http://www.asicsshoes.com.au/
http://www.changepoints.co.uk/
http://www.clairemurray.us/
http://www.clkbenz.com/
http://www.coachoutletstoreonline.ca/
http://www.donedhardy.us/
http://www.donedhardyshop.us/
http://www.fitflopsonline.us/
http://www.ghd-straightener.com.au/
http://www.hollisteroutlet.us/
http://www.hugo-boss.us/
http://www.hugo-boss-uk.co.uk/
http://www.hugobossuksale.co.uk/
http://www.jack-wolfskin.us/
http://www.jack-wolfskin-outlet.com/
http://www.katespade.changepoints.co.uk/
http://www.louis-vuitton-outlet.ca/
http://www.louisvuittonoutletonline.com/
http://www.louisvuittonoutletsm.com/
http://www.louisvuittonperfect.com/
http://www.nike-free-run.us/
http://www.nikejordan.co/
http://www.outletsales.us/
http://www.paul-smith-uk.co.uk/
http://www.piratesystem.us/
http://www.sacs-louis-vuitton.fr/
http://www.salomonshoes.us.org/
http://www.asicsrunningshoes.eu/
http://www.mizunoshoes.us/
http://www.mizunoshop.us/
http://www.1574.org/
http://www.2013abercrombieoutletmall.com/
http://www.abercrombieoutlet.org/
http://www.abercrombie-outlet.us/
http://www.abercrombieoutletsales.net/
http://www.abercrombieoutletsales.us/
http://www.abercrombiepariseemagasin.com/
http://www.abercrombiesparis2.com/
http://www.abercrombieus.com/
http://www.asics-gel-kayano.com/
http://www.asics-shoes.ca/
http://www.asicsshop.us/
http://www.autocal.co.uk/
http://www.belstaffjacketuk.co.uk/
http://www.canadagoosesoutlet.ca/
http://www.caripoddock.net/
http://www.titanwatches.co.in/
http://www.coach-factory-outlet.ca/
http://www.coach-handbags.com.au/
http://www.coachoutlet5.com/
http://www.coachoutletonline.ca/
http://www.coach-outlet-online.ca/
http://www.coachoutletonlinein.us/
http://www.coachoutlets.ca/
http://www.coachoutletsstoreonlines.ca/
http://www.fitflops-sale-uk.co.uk/
http://www.hervelegerdresssale.us/
http://www.hollisteruk.us/
http://www.katespadeok.com/
http://www.kate-spade.org/
http://www.kors-outlet.com/
http://www.louisvuittonfactoryhandbag.com/
http://www.louisvuittonfactoryoutlet.us/
http://www.louisvuittonoutlet2.us/
http://www.louisvuittonoutletvip.us/
http://www.louisvuittonwebsites.com/
http://www.michael-kors.ca/
http://www.michaelkorsoutlet.ca/
http://www.michael-korsoutlet.ca/
http://www.milano-abercrombie.it/
http://www.mizuno-wave.com/
http://www.nike-arimax.com/
http://www.nikeshoxcheap.com/
http://www.niketrainers90.co.uk/
http://www.outletpics.com/
http://ralph.lauren-polo.us/
http://www.popular-sunglasses.com/
http://ralph.laurenpolo.us/
http://www.sandlertraining.co.uk/
http://www.shoplouisvuittonoutlets.com/
http://www.sunglasses-onsale.com/
http://www.timberlandboots-sales.com/
http://www.tovillage.org/
http://www.uggboots.org.au/
http://www.uggscheapboots.org/
http://www.vship.us/
http://www.webtasarimduzce.com/
http://www.wholesale-brand-shoes.com/
http://www.abercrombieandfitch4s.us/
http://www.abercrombieandfitchoutlet.us/
http://www.anfoutlet.us/
http://www.asics-shoes-au.com/
http://www.famousbrandshoes.net/
http://www.fastwareonline.com/
http://www.katespadeoutlet8.co.uk/
http://www.louisvuitton-outlet-mall.us/
http://www.michael-kors.net.au/
http://www.sitesecurityverification.com/
http://www.sqlable.com/
http://www.wholesaleabb.com/
http://www.michaelkorssale.ca
http://www.michael-korscanada.ca
http://www.michael-kors.net.au
http://www.louisvuittonbags.com.au/
http://www.airjordanretroshoes.us/
http://www.asicsonlinesale.com/
http://www.balenciaga-online.net/
http://www.borselouisvuittons.it/
http://www.bottega-veneta-outlet.us/
http://www.burberryfemme.fr/
http://www.burberryoutlet.ca/
http://www.chaussureadidas.fr/
http://www.chaussureschristianlouboutinfr.fr/
http://www.christianlouboutins.us/
http://www.christianlouboutinshoes.ca/
http://www.christian-louboutin-shop.us/
http://www.fitflop-singapore.com/
http://www.fitflops-singapore.com/
http://www.guccihandbags.us/
http://www.hermesoutlet.us/
http://www.isabel-marant-sneaker.us/
http://www.jordan-pas-cher.fr/
http://www.michaelkors.com.co/
http://www.michaelkorscanadashop.ca/
http://www.michael-kors-outlet.co.uk/
http://www.michaelkors-outlet-online.us/
http://www.michaelkorsoutletonline-2012.net/
http://www.monclerdoudounefrance.fr/
http://www.moncleroutletspaccio.it/
http://www.nikeshop.co.uk/
http://www.oakley-australia.com.au/
http://www.oakleysunglasses.net.au/
http://www.oakley-sunglasses.net.au/
http://www.ray-ban-sunglasses.ca/
http://www.ray-ban-sunglasses.com.au/
http://www.abercrombiefitch.nl/
http://www.burberry.outlet-sale.us/
http://www.burberryoutletsales.us/
http://www.michaelkorsaustralia.net/
http://www.oakley.outlet-mall.us/
http://www.michael—kors.co.uk
http://www.michaelkors-outlet.us
http://www.michael-kors.com.au
http://www.abercrombie.net.in/
http://www.airjordannike.us/
http://www.abercrombie1.creditwoman.com/
http://www.adidas1.creditwoman.com/
http://www.air-jordan-retro.us/
http://www.airjordanretro11.net/
http://www.air-jordan-shoes.us/
http://www.hermesbags.us/
http://www.hermeshandbags.us/
http://www.jordan.outlet-mall.us/
http://www.jordan2.outlet-mall.us/
http://www.jordan-retro.us/
http://www.jordan-retro-shoes.us/
http://www.louis-vuitton-bags.us/
http://www.louisvuittonoutlet.co/
http://www.louisvuittonoutlet.info/
http://www.louis—vuitton—outlet.net/
http://www.louisvuittonoutlet.org/
http://www.louisvuittonoutlet2013.us/
http://www.louisvuittonoutletmall.us/
http://www.louisvuitton-outletsale.us/
http://www.louisvuittonoutletsc.com/
http://www.louisvuitton-uk.co.uk/
http://www.michael-kors-outlet.ca/
http://www.nike-air-jordan.us/
http://www.nikeairjordanshoes.us/
http://www.nike-factory-store.us/
http://www.nikejordan.us/
http://www.nike-jordan-shoes.us/
http://www.nikejordanshop.us/
http://www.prada-handbags.org/
http://www.nikejordan.co.uk/
http://www.burberry-outlet-canada.com/
http://www.burberry-outlet.ca/
http://www.burberryfactoryoutletstore.us/
http://www.burberryoutletsale.us/
http://www.jimmy-choo.com.au/
---
---