Wayne Meier: When Amerprise sold them, I was glad to see it.
Brooke's Note: Advisors should call clients proactively. it follows that when the broker-dealers that serve advisors as reps service passively and refrain from calling them, it doesn't feel like a partnership. That's a problem. And that's at the heart of this story and a lesson for anyone in the advice business about what always matters.
When Wayne Maier left Securities America Inc. in 2007, it was for the usual reason: The grass looked greener on the other side.
The independent-broker-dealer rep and his team were convinced that National Planning Corp. would provide a level of support their Bay City, Mich.-based practice could use to grow bigger, faster. Maier was also concerned that his clients wouldn't be buffered from the predilection of Securities America's owner, Ameriprise Financial Inc., to sell proprietary products. See: What LPL's recruitment of a $2-billion beehive of NPC advisors says about its new sweet spot in the industry.
But a funny thing happened during the team's six-year stay at NPC — business was good but it never felt quite right.
"We grew a lot in that time period at NPC and it was a shocker to leave, but we just weren't happy there," he says. "We missed the relationships we had at Securities America. We thought that it would be a good fit at NPC and it didn't turn out that way." In 2007 the firm's assets under management were about $100 million and that figure has grown to about $250 million. In addition the firm advises on $150 million-plus of 401(k) assets.
No love for Ameriprise
Maier began looking around in the last year and interviewed a number of broker-dealers, but worried the culture elsewhere would be similar to what he faced at NPC. For its part, NPC declined to comment for this article.
One thing that convinced him to give Securities America a second look was new ownership. As of 2011, Ameriprise no longer owned it. See: In a move that risks a backlash from within, Ameriprise opens the door wide for bigger wirehouse brokers.
"When we were owned by Ameriprise, we were always concerned about proprietary products and that was always in the back of my mind. When Ameriprise sold them, I was glad to see it." The bulk of Ameriprise's profits derive from its asset management activities.
RIABiz e-mailed Ameriprise seeking comment and has so far received no reply.
Family friendly
Maier harbors no ill will toward NPC.
"They didn't do anything wrong. I have nothing but good things to say about them. But we wanted to go home."
Then, a couple of breaths later, Maier allowed that while NPC was good, it was an impersonal company compared to Securities America.
"At NPC, we've had four presidents in five years but we never really had any true relationships. If I had a compliance problem, I knew who to call. We never had a relationship manager that you would see. When we were at Securities America, they were calling us constantly asking what they could do to help and we really missed that. When we went to conferences at Securities America, we knew everyone. It just wasn't the same at NPC." See: Ameriprise Financial clamps down on franchisees with new rules.
Securities America has kept much of its down-home flavor and has thrived under a new private-equity owner, Ladenburg Thalmann Financial Services Inc., which shows signs of embracing a more progressive approach to the RIA industry.
Down-home feel
One example was its recent collaboration with Omaha-based Northstar Financial Services Group LLC, which owns Orion Advisor Services LLC and the two companies that have formed Arbor Point Advisors LLC. The notion is to create a home for smaller advisors and IBDs who want to run RIA-like practices. See: What Securities America and NorthStar Financial are up to with the creation of Arbor Point.
While those changes were important to Maier, he admits deeper stirrings of emotion were involved: It just felt like it was time to go back home. This week Maier moved his $414 million practice, Maier & Associates Financial Group Inc., back to Securities America where he'd originally been from 2002 to 2007. Today the practice includes six advisors and five staff members, and generates annual revenue of $3.2 million.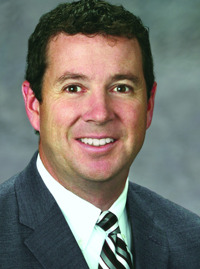 Gregg Johnson: We started to tell
people, if you liked Securities America
before, you're going to love us
now.
Advisor remorse
Because of the internal and external ruckus, Securities America saw its advisors flee to other firms, but industry leaders say that Securities America appears to have turned itself around and is on the offensive ready to poach advisors. The boost in corporate self-assurance shows in the way it's soliciting advisors who left when times were tough. See: Securities America shifts back on offense as it wins a $350 million advisory firm from Investment Centers of America.
"We drew a circle of advisors who left us from 2007 to 2010 and started reaching them out and strengthening relationships," says Gregg Johnson, senior vice president of branch office development and acquisition.
Johnson acknowledges that there were many advisors who left around 2007 to 2010 owing to the uncertain future of the firm.
"We feel we have a unique set of circumstances because there were advisors who left and said they wished they didn't have to leave," Johnson says. "We've talked to them and many of them have said, 'I wish I didn't leave. We decided to be proactive and because of the success we've had. When Ladenburg emerged as our new owner, we saw we were going to maintain our independence and add capabilities with Ladenburg. We started to tell people, if you liked Securities America before, you're going to love us now."
Johnson believes that by the end of the year his firm could have a total of three former advisory firms back on the books, including Maier's.
Turnaround
Securities America gained 320 new advisors last year and has 1,720 advisors. Johnson says last year was the fourth-best recruiting year for the firm and suspects this year's numbers will be about 20% better than last year's. The firm has exceeded $17 billion in advisory assets. In addition, the firm has crafted a more RIA-like division. See: Commonwealth and Securities America get into the RIA custody business and Wells Fargo is right behind them.
Industry leaders say it appears that Securities America is past its bleak days and is poised to do well.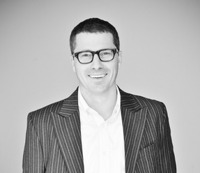 Ryan Shanks: You do hear about
smaller independent advisors switching back, but
for a group this high, this
is really unusual.
"They have really turned things around," says Ryan Shanks, founder of Finetooth Consulting, a recruiter in Springfield, Mass. "They've always been one of those IBDs with a very special culture. I think it's really interesting that they're reaching out to advisors who have left. You would never see this happen in the wirehouse arena and you do hear about smaller independent advisors switching back, but for a group this high, this is really unusual."
Shanks adds that it is not uncommon for an IBD to aggressively woo an advisor only to put the relationship on auto-pilot once it has been secured.
"This is one of those classic examples where you've got a great relationship and you love the firm," he says. "Sometimes, I think the grass looks like it may be greener somewhere else and then you go there and you realize it wasn't as good as you thought it would be. This is a huge win for Securities America. The problem with the industry is there is so much emphasis on recruiting, but the win means nothing if you don't keep them. Clearly, Securities America kept an open-door approach. The message here is never to burn bridges." See: Three more major firms decamp from troubled Securities America to Commonwealth.
Great culture
Despite its checkered past, Securities America does have a culture admired by advisors, says Scott Hanson, principal of Hanson McClain Advisors Inc. in Sacramento, Calif. He used to keep all of his firm's assets under custody with the firm, but moved them when he became an RIA. However, a number of the advisory firms who are part of his firm's network do keep assets with Securities America.
"Advisors felt the firm was in limbo for months and were concerned about what was going to happen to them," Hanson says. "Now, they've got a strong financial partner and a great leadership team. Securities America cleared up a lot of their issues and many of the leadership team has been there for 15 to 20 years, and there's a lot of good people there."
The switch back
Maier says his firm's 800 clients supported his decision to go back. He's been talking with them about his thoughts on making a move for the last year or so.
Maier says 90% of the business is fee-based. He briefly thought about becoming an RIA but wanted to have the compliance support from Securities America.
Outgrowing a B-D
Johnson says he sees a bright future at Securities America. He says a number of advisors who are joining the firm are looking to expand their practices.
"When I look at advisors who have joined us, they fall into a couple of different categories. A good portion of the business is advisory business or they're looking to expand and do more advisory business," Johnson says. He says a large number of firms have increased their fee-based business. See: Phil Chiricotti speaks out on broker-sold commissions, RIA fees and heresy.
"We're having some success with advisors' saying I've out-grown my broker-dealer and need more technology," Johnson says.
---
Mentioned in this article:
FA Match
Consulting Firm, Specialized Breakaway Service, Recruiter
Top Executive: Ryan Shanks
---
---
---