Peter Hess throws a Black Diamond lifeline to stubborn Advent Axys users, but will the price be right?
The Advent CEO shows his respect for 1,400 change-averse Axys loyalists -- who hold hundreds of billions in assets -- by paving the way for delivery of Black Diamond's coveted reports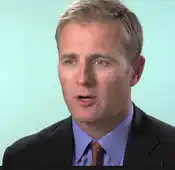 Pete Hess: I think we're really going to shock some people...it gives me a great feeling.
---
---
Mentioned in this article:
AppCrown, LLC
Outsourcer, CRM Software, Tech: Other
Top Executive: Ted Tsung
---
---
---
Pete Giza
September 26, 2013 — 5:08 AM
Terence,
Nice article and it is great to see a glimpse of what Advent whispered at last year's CONNECT. The "cloud" is be bantered around a lot these days and it means vastly differing things depending on who you are talking to.
If I understand correctly for Axys users this means they get to push their report data to the cloud. That's nice since it will make reports available via any old browser that can consume HTML5 et. al. However I wonder what sort of improvements are being made to the core product? Is Advent Direct just a data conduit and web API platform or does it have computational capabilities? Will Axys users be able to get enhanced reporting like daily position level TWR or partnership level reporting?
The idea of connecting Axys and BDR data together and leveraging the combination into new reports or features sounds great. But based on what I am reading it sounds more like a data migration conduit.
It looks like Advent Axys users who are looking for a migration path to BDR may have their answer in Advent Direct. However if they are looking for enhanced reporting and other functionality such as CRM and reconciliation it looks like they will continue to be serviced by the cottage industry that has grown up around Advent.
Those companies like the company I just joined, WealthSite, we make up this cottage industry. And we enjoy helping our clients leverage their Axys investment. We do this by integrating CRM, partnership tools, alternative asset management and much much more. WealthSite as is true with many other providers make data accessibility and migration a simple task. Most important enable firms to build efficient data-driven enterprises that are agile and scalable.
Thanks again for the insight.
Regards,
Pete
Pete Giza | VP Business Dev. | WealthSite | 603 594 9912
Terence Hong
September 26, 2013 — 5:55 AM
Hi Pete,
Some brief points based on my interview:
-There are no major improvements or features that are being added to the individual product at this time as the focus has been Advent Direct.
-As I understand it, Advent Direct is simply a conduit, and computation will be done once the data arrives on Advent Direct.
-I can't be sure if enhanced reporting, such as daily position levels, will be available, but in theory this should be possible based on the info given to me at the interview. Likewise, Advent Direct could be a means to offer direct Salesforce integration, from what I was told. (Axys connected to Advent Direct, and Advent Direct connected to Salesforce). Of course, the exact Advent Direct spec may still be evolving at this time.
-In terms of data migration from Axys to Black Diamond, it should be noted that Advent has no plans to use Advent Direct as a migration path at this time. I actually mentioned this to Pete, Dave and Mike during our interview, and they had not considered that option. However, it seems like a very natural way to migrate, in my opinion, and much less intrusive than sending a team of engineers.
Pete Giza
September 26, 2013 — 12:49 PM
Terence,
You said
"-As I understand it, Advent Direct is simply a conduit, and computation will be done once the data arrives on Advent Direct."
Are you saying that Advent is planning a cloud version of it's portfolio accounting and reporting engine?
Based on the diagram you put up in the article it looks like a conduit. Any computation would be on the part of the consumer, in the case of the diagram Moxy or BDR. Neither of those represents an accounting platform and any computations made are part of their business logic. The data coming into the conduit from Axys and APX is already cooked so can you clarify your statement above?
Interesting comment on migration. And I can understand why – its just not that simple. Looking forward to hearing back.
Pete
Pete Giza | VP Business Dev. | WealthSite | 603 594 9912