Mike Durbin: We will be working very closely with those active clients with less than $15 million to see how we may be able to help them grow their business.
Fidelity Institutional Wealth Services will eliminate a grandfather clause that kept a subset of RIAs from paying a nasty fee — one that previously applied only to rookies.
The Boston-based RIA custodian will charge all advisory practices with less than $15 million in managed assets a $2,500 quarterly fee as of Oct. 1.
The change to the Fidelity Institutional Wealth Services RIA pricing grid represents the most recent tinkering with a fee class that first came to light in 2010. It was then that the company began charging a quarterly fee of $2,500 to existing advisors whose assets were below $10 million. It was applied in the context of RIAs needing a minimum of $15 million in assets to open a custody account — a policy that went into effect in 2008. See: Fidelity will soon charge a big fee to small advisors.
However, the new firms were not assessed the $2,500 platform fee unless their assets fell below $10 million.
In the name of fairness
Of Fidelity's current 3,200 advisory clients, about 6% would have to pay the $2,500 fee, the company says. If all 3,200 RIAs had to pay the fee, Fidelity would — by extrapolation — generate revenue of nearly $2 million each year.
The move is not aimed against small advisors, Fidelity says, but rather a policy change intended to level the playing field for new and existing advisors — given that it had a $10 million minimum for existing advisors and a $15 million minimum for new advisors.
The company has new bills to pay as it invests more to raise RIAs up out of the fee-paying asset level, says Mike Durbin, president of Fidelity Institutional Wealth Services.
"Fidelity has approximately 1,500 clients in our Growing Advisor Program — and, as the name implies, this program is designed to help small advisors grow strategically," he says. "We've recently added to this team and our regional footprint, and continue to invest in this program. We will be working very closely with those active clients with less than $15 million to see how we may be able to help them grow their business." See: Fidelity plows ahead in the RIA business with overhauls of service, technology and management.
Not held hostage
Still, advisory clients with smaller assets feel singled out by these new policies.
Bryan Wisda, a solo advisor with Summit Wealth Management of Arizona LLC in Carefree, Ariz., keeps about $14 million of managed assets with Fidelity. He's upset not only by the new fee but by the fact he only learned about it from Fidelity last week.
Fidelity spokeswoman Erica Birke says that the company sent out fee notifications to advisors in July but client service representatives made calls more recently to ensure advisors knew of the changes.
Wisda keeps about $30 million of additional managed assets, mostly in Dimensional Fund Advisors LP mutual funds, with TD Ameritrade Institutional. He's unsure what he's going to do at this point, but moving more assets to TD is clearly one option.
While Wisda likes TD, he's always kept a small pot of assets at Fidelity because he prefers its 401(k) platform. It includes a brokerage link, and once clients select him as the RIA, he can direct their assets into any account. See: Fidelity Investments recognizes power of RIAs in 401(k) market and has increased efforts to work with advisors.
"They may be trying to pressure me to bring more money rather than use them as a backup," he says. "I voiced my frustration. I don't want to leave their platform because they've got a few things I really like. However, I'm not going to be held hostage."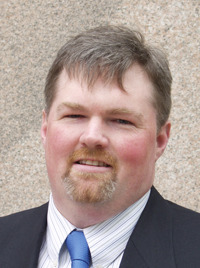 Scott Smith: It's a crying shame
for those RIAs who have been
loyal and only have $12 million
in assets, but such is life.

Advisory movement
Fidelity's new policy will push some smaller clients to leave, says Scott Smith, an analyst at Boston-based Cerulli Associates Inc.
"There will be advisory movement," he says. "Some will consolidate to get over $15 million and others will leave. I think Fidelity is doing what all consultants tell you to do: They're focusing on the larger advisory shops. It's a crying shame for those RIAs who have been loyal and only have $12 million in assets, but such is life. Everyone has to address the non-profitable clients." See: Schwab encourages RIAs to adopt client segmentation but some don't approve.
Smith says that seeing Fidelity go up-market is consistent with what is happening in the industry, but he also points out that there are literally thousands of advisors with very little in assets.
"This may also be a wake-up call for an advisor and maybe you're not best serving your clients as a stand-alone advisor," Smith says. See: Why Joe Duran believes that classic RIA firms face extinction.
Other minimums, other custodians
Fidelity is not alone in charging a fee to smaller advisors. Other custodians, such as Schwab Advisor Services, also charge custodial fees, and RIABiz has reported that in the past the fee was about $1,200 per quarter for RIAs who had less than $10 million in assets. Schwab spokesman Greg Gable says his company now negotiates fees on a case-by-case basis.
"I don't have a set number to offer," Gable says.
Pershing Advisor Solutions LLC also charges minimums — and generally discourages smaller advisors from bringing assets to its custody, says Thomas Valverde, managing director and head of business development and relationship management.
"We focus on professionally managed, growth-minded advisors, who serve clients with complex financial lives," he says. "These advisors tend to have a minimum of $100 million under management, and therefore we don't focus on advisors with less than $15 million as the other custodians do." See: What headway Pershing's RIA unit is making after four years under Mark Tibergien.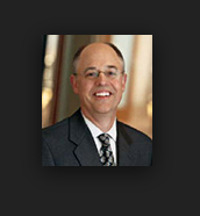 Greg Gable: I don't have a
set number to offer.
Valverde adds that there are a few advisors — about 5% of the firm's 533 advisors — who have less than $25 million in assets. These advisors are charged fees of between $5,000 and $10,000 annually.
"We continue to focus on our optimal client and don't see the fee as being an issue," Valverde says.
Bring on the assets
But other custodians who don't charge minimums are certainly hoping they'll reap some new assets from Fidelity's policy change.
For instance, Scotttrade Advisor Services does not have a custody fee for advisors.
"It is not uncommon for the business unit to see an uptick in inquiries anytime other custodians and/or broker-dealers make changes affecting their advisor base," says Whitney Ellis, spokesman for Scotttrade Inc.
We'll help you grow
Peter Dorsey, managing director of TD's institutional sales, explains the firm's philosophy:
"We just look at it differently than other firms like Fidelity. For us, it's not about asset size. It's about sustainability….When you put a metric or a dollar amount on it, it only tells one side of the story."

Peter Dorsey: We just look at
it differently than other firms like
Fidelity.
But Dorsey does concede that his firm offers more services to larger advisory practices. See: TD Ameritrade wins a $2.5-billion RIA custody client on the strength of its delivery of B-to-B capabilities using Orion, Veo and API.
Serving the little guy
There are small, hungrier, custodians in the wings hoping to capitalize on big custodians' fees. Dan Skiles, executive vice president of Shareholders Service Group Inc., says his firm has been winning advisors from all of the custodians because the smaller advisors often feel they're not getting the same level of service at a larger custodian. SSGI doesn't disclose assets but works with 1,100 RIAs. SSG has no criteria for assets, and no advisor minimums.
Another smaller custodian, Trust Company of America, also doesn't have a minimum requirement for assets and could potentially gain some advisors from Fidelity's move. See: How a small RIA custodian is making big waves.
"As long as we see an advisor with a solid background and good growth plan, we are willing to partner with them to help them grow," says Josh Pace, senior vice president of business development for Trust Company of America.
"We are committed to help advisors reach their full potential. Within that sub-$15-million group of advisors, there are advisors with solid backgrounds and growth plans who are truly motivated to succeed using TCA's technology to reach operational scale and efficiency. TCA is happy to partner with those advisors to help them grow." See: A peek inside the rising RIA custodians fighting to overtake the Big Four.
For their part, Fidelity officials maintain the firm offers options for advisors with assets less than $15 million. Durbin says his firm encourages such advisors to use one of its other business models like joining an existing firm on the platform, partnering with an independent broker-dealer, or establishing a relationship with a turnkey asset management program or strategic acquirer.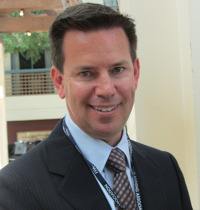 Dan Skiles says smaller advisors often
feel they're not getting the same
level of service at a larger
custodian.
Platforms at a premium
"Our platform fee allows us to continue investing aggressively in the resources that all of our clients expect and deserve. In addition, it will allow us to maintain our ability to offer competitive pricing for all of our clients," Durbin says.
He points out that the custody unit continues to grow: Assets under administration have grown nearly 20% in the last year, from $567.6 billion as of August 2012 to $671.4 billion in August 2013, according to Durbin. Fidelity lumps third-party-administrator assets and trust bank assets in with RIA assets.
"We've had a tremendous year in terms of growth, increasing our assets under administration by nearly 20% in the past year," Durbin says. "This is a testament to our clients' strategically growing their businesses, as well as to the premium platform and service model we've put into place over the last several years."
---
---
Mentioned in this article:
---
---
---
Brooke Southall
September 27, 2013 — 4:26 AM
Tad,
I received this comment from Fidelity's Erica Birke.
We take Tad's comments to heart. We want to reiterate that we remain committed to serving advisors of all sizes. We made these shifts to simplify and level-set the minimums across our platform. As the article states, we previously had two different "minimums" — $10M AUM for assets and $15M AUM for new clients to come on to the platform. We made the adjustment to simply align the "client minimums" at a flat $15M AUM.
Brooke
Maksim
September 27, 2013 — 3:34 PM
I do want to add this point, not every RIA has massive amounts of assets. There are a number of RIA's I know of, who manage sub 10 mil, however are advisors and fee based planners who advise on far more assets, however do not take custody of the assets.
Thats the beauty of the game. RIA's come in all shapes and sizes, not just purely investment gathering ex brokers.
To be honest though, what it is costing Fidelity to bring on another RIA? Probably nothing, and they still make money off of them.
Bottom line though, it is their business and they can do what they want to. I just think with the advent of technology, and costs going down on an incremental basis, they would not want to turn away potential business.
Ie, Would fidelity be ok to give away every sub $100k investment account they manage at the retail locations? Fidelity's business is built upon small accounts.
<</ramble>>
Brooke Southall
Interesting…I had not heard of them.
But I can't imagine Scottrade has high minimums?
Brooke
patrick
I've been with a few custodians and recently found a new one due to AUM minimums at Scottrade. Our new custodian is MoneyBlock out of Chicago. They have many of the same operations people that I worked with for years at a former bd/custodian brokersXpress. These guys are excellent at providing timely consistent solid back office support. Any advisers looking for a new custodian should contact MoneyBlock to see if they are a good fit. We did and are extremely happy.
Maksim N
September 25, 2013 — 2:28 AM
I can understand why Fidelity may want to do that, however small advisors can choose not to do business with Fidelity. More business for trade pmr, and people who actually care.
Frederick Van Den Abbeel / TradePMR
September 24, 2013 — 6:06 PM
Supporting the emerging RIA firms has and will continue to be a hallmark of TradePMR. I wholeheartedly agree with the comment from TD Ameritrade as quoted in this article:
"small advisor today could become a giant advisor tomorrow and they think that charging extra fees to smaller advisors could hinder growth."
Tad Borek
September 26, 2013 — 8:37 PM
While the limit isn't an issue for my practice, I have some concerns over the uncertainty factor it introduces around Fidelity. Would hate to wake up to an announcement that their minimum has gone up to a number above what I have with them. Stability of business model was part of choosing them a decade ago, after getting the boot from Schwab. Deb McWhinney took the helm at SI and declared smaller advisers "not serious about the business," hitting us with an unappealing quarterly fee in a similar manner. She's gone, I'm still here, and SI's market share has shrunk so I think she lost that argument. The whole episode made me aware of the risk that some strategy meeting by the exec-du-jour at your custodian leads to a change in business model, to something excluding you, or to something making your business more expensive to run.
To be fair, $10M in 2008 and $15M in 2013 aren't really 50% different, factoring in inflation & market gains since then. So this looks less like a change in strategy and more like an inflation adjustment. Still, it's a firming up of that floor into a range above what I've always considered a practical floor on running a viable (small) RIA business. To me that's a hint that perhaps smaller RIAs aren't profitable for them and if so, I want to know as soon as possible what minimum AUM they really need (so I can start moving now, if it's not in my plans to get there).
Some irony here: at the first Fidelity conference I attended, the Good-to-Great author spoke and handed out copies of his book. He made the point about firing the bottom 10-20% and moving upward (which means, in practice, firing the lower AUM clients). In that RIA model we all end up elephant hunting as the years pass. I didn't adopt that model and I hope Fidelity doesn't either; there's a perfectly valid business serving clients who don't sail AC72s, and in being custodian for state-reg RIAs!
Brooke Southall
September 26, 2013 — 8:49 PM
Tad,
I think you speak for many advisors with this — very even-handed — comment. Maybe we can get Fidelity to offer a response, though they aren't the only ones who might ought to respond.
Brooke