Fidelity's annual $10,000 custody fee will attach to a wider swath of small RIAs
The dinging of the under-$15-million crowd is painful for initiates but a pleasing prospect for competing custodians ready to welcome defectors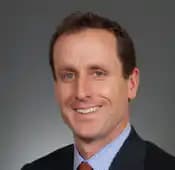 Mike Durbin: We will be working very closely with those active clients with less than $15 million to see how we may be able to help them grow their business.
---
---
Mentioned in this article:
---
---
---
Frederick Van Den Abbeel / TradePMR
September 24, 2013 — 6:06 PM
Supporting the emerging RIA firms has and will continue to be a hallmark of TradePMR. I wholeheartedly agree with the comment from TD Ameritrade as quoted in this article:
"small advisor today could become a giant advisor tomorrow and they think that charging extra fees to smaller advisors could hinder growth."
Maksim N
September 25, 2013 — 2:28 AM
I can understand why Fidelity may want to do that, however small advisors can choose not to do business with Fidelity. More business for trade pmr, and people who actually care.
Tad Borek
September 26, 2013 — 8:37 PM
While the limit isn't an issue for my practice, I have some concerns over the uncertainty factor it introduces around Fidelity. Would hate to wake up to an announcement that their minimum has gone up to a number above what I have with them. Stability of business model was part of choosing them a decade ago, after getting the boot from Schwab. Deb McWhinney took the helm at SI and declared smaller advisers "not serious about the business," hitting us with an unappealing quarterly fee in a similar manner. She's gone, I'm still here, and SI's market share has shrunk so I think she lost that argument. The whole episode made me aware of the risk that some strategy meeting by the exec-du-jour at your custodian leads to a change in business model, to something excluding you, or to something making your business more expensive to run.
To be fair, $10M in 2008 and $15M in 2013 aren't really 50% different, factoring in inflation & market gains since then. So this looks less like a change in strategy and more like an inflation adjustment. Still, it's a firming up of that floor into a range above what I've always considered a practical floor on running a viable (small) RIA business. To me that's a hint that perhaps smaller RIAs aren't profitable for them and if so, I want to know as soon as possible what minimum AUM they really need (so I can start moving now, if it's not in my plans to get there).
Some irony here: at the first Fidelity conference I attended, the Good-to-Great author spoke and handed out copies of his book. He made the point about firing the bottom 10-20% and moving upward (which means, in practice, firing the lower AUM clients). In that RIA model we all end up elephant hunting as the years pass. I didn't adopt that model and I hope Fidelity doesn't either; there's a perfectly valid business serving clients who don't sail AC72s, and in being custodian for state-reg RIAs!
Brooke Southall
September 26, 2013 — 8:49 PM
Tad,
I think you speak for many advisors with this — very even-handed — comment. Maybe we can get Fidelity to offer a response, though they aren't the only ones who might ought to respond.
Brooke
Brooke Southall
September 27, 2013 — 4:26 AM
Tad,
I received this comment from Fidelity's Erica Birke.
We take Tad's comments to heart. We want to reiterate that we remain committed to serving advisors of all sizes. We made these shifts to simplify and level-set the minimums across our platform. As the article states, we previously had two different "minimums" — $10M AUM for assets and $15M AUM for new clients to come on to the platform. We made the adjustment to simply align the "client minimums" at a flat $15M AUM.
Brooke
Maksim
September 27, 2013 — 3:34 PM
I do want to add this point, not every RIA has massive amounts of assets. There are a number of RIA's I know of, who manage sub 10 mil, however are advisors and fee based planners who advise on far more assets, however do not take custody of the assets.
Thats the beauty of the game. RIA's come in all shapes and sizes, not just purely investment gathering ex brokers.
To be honest though, what it is costing Fidelity to bring on another RIA? Probably nothing, and they still make money off of them.
Bottom line though, it is their business and they can do what they want to. I just think with the advent of technology, and costs going down on an incremental basis, they would not want to turn away potential business.
Ie, Would fidelity be ok to give away every sub $100k investment account they manage at the retail locations? Fidelity's business is built upon small accounts.
<</ramble>>
patrick
I've been with a few custodians and recently found a new one due to AUM minimums at Scottrade. Our new custodian is MoneyBlock out of Chicago. They have many of the same operations people that I worked with for years at a former bd/custodian brokersXpress. These guys are excellent at providing timely consistent solid back office support. Any advisers looking for a new custodian should contact MoneyBlock to see if they are a good fit. We did and are extremely happy.
Brooke Southall
Interesting…I had not heard of them.
But I can't imagine Scottrade has high minimums?
Brooke