The amazing success of Merrill Edge and why some legacy Merrill brokers think it's eating their seed crop
It won $87 billion in brokerage assets in three years, but some old Merrill Lynch vets say it's just pulling emerging accounts away from thems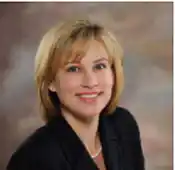 Sharon Miller: We partner back and forth between Merrill Lynch and Merrill Edge so it is seamless.
---
---
Mentioned in this article:
---
---
---
Stephen Winks
September 23, 2013 — 8:15 PM
The market segmentation of Merrill's services is brilliant as long as the minimum threshold of personal advisory service is sufficiently robust to compete with the personal advisory services of advisors active in the under $250,000 market segment. This elevates the depth and breadth of counsel of the entire industry
What this means is Merrill and the industry will be making headway in making professional standing in advisory services scalable, not presently a point of focus as Merrill does not acknowledge or support the fiduciary standing of its brokers.
Of course, if Merrill can not be responsive to professional standing at the point of entry for all investors, RIAs have little to worry about in the under $250,000 market and even the upscale markets beyond.
The consumer direct space will have more to do with redefining counsel than the intermediary channel as the brokerage industry has to work through how to make brokers accountable and responsible for their recommendations required for professional standing. The counsel in the consumer direct format can easily go far the brokerage format as consumers are dealing with their own money and do not have any fear concerning fiduciary liability that thwarts innovation.
The inability of the brokerage format to support the broker's accountability and responsibility for recommendations for which the broker/dealer is responsible and liable, is still crippling the brokerage industry's ability to adapt.
SCW
James R
October 2, 2013 — 7:54 AM
Merrill Edge Customer Service Lacks Business Acumen.
I received a form letter from Merrill Edge Pennington, NJ signed by **. At the end of the letter was the useless 800 number to Jacksonville, FL. So I did a bit of investigating and came up with (609) 303-6200. Dial that number, press 4 for the company directory. Then spell the person's last and first name. So, when you get an unhelpful response form letter signed by someone, Enter that person's name in the directory, get their phone number and 'reach out' to them!
Jon
March 22, 2014 — 11:32 AM
Obviously this is a biased article. My experience with Merrill Edge was horrific. Met with their represenative at BoA who was an inexperienced kid trying churn as much commision as he could.
TheSecretAdvisor
Merrill Edge is a platform that will probably end up being the core of Merrill Lynch in the future, where there will be a few teams of elite advisors who deal with either high-net-worth clients or complex situations, while the core of Merrill's financial advisory business will be done in banks, over the phone or on the Internet. I believe their goal is to eliminate as many traditional advisors from their ranks as possible. It will be a long process, but the writing is on the wall. For now, my guess is that most Edge clients coming from internal Merrill ranks are what I would call "nightmare clients"—people with $3,000 or less, usually inherited from a wealthy Merrill client who passed away, uneducated, living in a faraway state where the GWIM or PBIG advisor is not licensed, and demanding constant attention.
In the meantime, Merrill Lynch advisors can do creative things to keep their smaller clients whom they feel are worth keeping, such as breaking householding rules or housing accounts with trainees, or PMDers as they are known internally. Clients may become "related" through a few keystrokes, and office managers may turn a blind eye when performing due diligence on householding such accounts. If this process occurs, it allows small accounts to be aggregated into one household. It's not surprising to me that this process may occur, although the practice may violate the firm's code of ethics at some level. Meanwhile, PMDers have a grace period that allows them to build accounts over the term of their training contracts so that they can be paid for accounts less than $250,000.
This is simply my opinion. I may have proof—I may not. Take it for what it is.
Chuck
September 4, 2014 — 6:56 AM
This has a very clever aspect to the raiding of Merrill Lynch's low end investor client base. I expect this could become a future coup where B/A would deal off M/L to gain a quick profit and offset any banking disasters that B/A will again face. While B/A plays hardball , the Court Cases and heavy fines are beginning to add up. I do very little banking with B/A since the management needs to trim more rather than expand during these tough times. When I lived in Annandale, Virginia, there were 3 B/A locations a few blocks from each other, actually, 2 were only 75 yards away. They are still there. What a waste!!
Ira Bachand
September 30, 2015 — 1:53 PM
Invaluable ideas . I was enlightened by the info ! Does someone know where I would be able to find a template 2013 NY DTF IT-2104 version to type on ?
Donald Campbell
October 4, 2016 — 9:38 PM
Just a customer for ovee 20 yrs with BoA and they offer great service. The edge has allowed me to have all accouts in one place. Just like hedge funds that dont beat the S&P I can <a href="http://lose.my" rel="nofollow">lose.my</a> own money all by myself without help of an broker but so far lucky is always better than good. Great article