Sharon Miller: We partner back and forth between Merrill Lynch and Merrill Edge so it is seamless.
Brooke's Note: RIAs may see this rise of Merrill Edge as useful intelligence on a couple of levels. The bad news might be that Merrill Edge is growing up to create Bank of America as an oblique competitor. But this might also be good news, too, for RIAs with designs on recruiting from Merrill Lynch. The big bank has already disenchanted some by bringing more of a bank culture to the "Herd" but now it is also arguably competing with them on the low end — and using their brokers own brand name against them. In fact, by putting "Edge" in the Merrill name, it suggests they might even be a better, more modern version of the old advisory ungulates.
When Bank of America executives formed Merrill Edge in June 2010, industry leaders were unsure of exactly what they were trying to accomplish, and expectations were low.
Fast-forward three years: The Charlotte, N.C.-based banking giant has created a buzz, a presence, a critical mass and a brand name that's being noticed in the industry. See: Why the launch of Merrill Edge may be a shrewder move by BoA than it first appears.
At its core is an army of 1,000 old-school bank brokers who also work at call centers and have the backing of the firm's giant online system.
"It's a broker in a bank branch," says Danny Sarch, a recruiter of Leitner Sarch Consultants Ltd.. "But these guys are also at the phone centers too. It's a combination of what the phone center guys have done and add in broker-in-a-bank. The broker in the bank is establishing relationships with clients and once they get too big, they're supposed to refer it over to a full-fledged Merrill advisor."
At the end of the second quarter of 2013, $87 billion in brokerage assets were held by Merrill Edge clients, up 17% year-over-year. Those clients held more than $110 billion in total assets across channels at the end of the second quarter, up 19% year-over-year.
Winning
What stands out is how well the BoA venture is succeeding at a time when other mass-market ventures with a heavy online component are having less success — notably with the recent closures of BloombergBlack and NestWise. See: Why exactly LPL Financial nixed NestWise and how OSJs, once again, may be wagging the big dog. Another high profile effort at recasting bank brokers as branded advisors — and drawing on big-bank referrals — was attempted by Deborah McWhinney at CitiGroup but the effort never took hold. See: Citigroup puts RIAs at the center of its strategy to retain banking clients.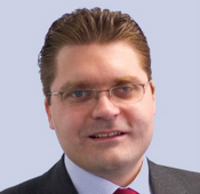 Alois Pirker: Even if you go
online to your bank, you get
a Merrill Edge plug. This has
put them on the map.
The Merrill Edge may be winning some business at the expense of E*TRADE, Fidelity Investments, Charles Schwab, Scottrade and TD Ameritrade, according to Alois Pirker, assistant director of Aite Group Inc., a Boston-based research firm that (among other things) analyzes the advisory businesses at wirehouses
BoA flies close support
"I think they have taken business away from the competition." he says. "It's because they cross-sell. These are investment dollars that weren't previously at Bank of America and now they are. They have to come from somewhere. Merrill Edge was smart to cross sell."
He also thinks that support from Bank of America made the venture successful where firms such as NestWise weren't able to succeed. "The firm really pushed hard for Merrill Edge and they clipped small clients' off the books of advisors. They gave them the needed momentum. NestWise never had the chance to get off the ground."
But recruiters and others in the industry say that overshadowing the company's success for this program is the constant friction with Merrill Lynch advisors. The friction hasn't improved, recruiters say and if anything Merrill Lynch advisors remain frustrated by this program. See: What Cogent's new study says about where RIAs stand in the 401(k) business.
DIY investments
Merrill Edge was created as an alternative for Bank of America and Merrill Lynch clients with assets of between $25,000 and $250,000. Rather than building their own book of business, Merrill Edge advisors are handed current Bank of America customers. Clients manage their own financial picture, using the online investment service, but have access to Merrill Edge advisors at bank branches and also at call centers. See: Wealthfront raises a cool $20 million from VCs to pursue a big slice of a $1 trillion market.
"We really want to help them with the full continuum of their life," says Sharon Miller, preferred-business national sales executive. Miller works in the company's preferred-banking and investment division overseeing a national network of Merrill Edge advisors. Alok Prasad is still head of Merrill Edge.
"We partner very closely with Merrill Lynch to make sure we get clients to the right company. If someone has complex needs, we have contacts to make that transition. We put the client first," Miller says.
Enough haircuts
But industry observers say the Merrill Edge effort is rife with conflict among Merrill Lynch advisors. The source of the tension: Merrill Lynch brokers are not paid for clients whose assets are below $250,000 and instead are asked to refer these clients to Merrill Edge. See: Merrill Lynch unveils changes to broker compensation.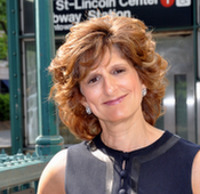 Mindy Diamond: The decision to service
or not service an account under
$250,000 is something they want to
make.
"A traditional advisor hates giving anything to anyone," Sarch says. "It's one thing that has happened forever. Merrill is not saying the Merrill Lynch guys can't handle these small accounts, but they are saying they won't pay you for them. This is a big bone of contention for Merrill Lynch advisors. Brokers don't like to give up any business, because it could lead to something down the road."
Mindy Diamond, chief executive of Diamond Consultants, agrees that passing off clients is tough medicine for Merrill Lynch advisors.
"They know these clients aren't profitable, but they also know that a $100,000 client could be tomorrow's millionaire. They feel it's a goodwill to service them," Diamond says. "Advisors want to control their own destiny and they feel they lack control. The decision to service or not service an account under $250,000 is something they want to make. From a control perspective, being told they can't work with these clients doesn't feel good to them."
Diamond knows of a handful of advisors who may take on these clients as a favor, but says in general the brokers feel that they're taking enough pay cuts.
"There are enough haircuts that you're giving away that it doesn't feel good to do a lot of work and not get paid. The frustration is less about money and more about control," Diamond says.
What tension?
Bank of America declined to disclose what percentage of Merrill Edge business comes from Merrill Lynch referrals.
When asked about the apparent tension, Miller emphasized that her company's overarching concern is clients, not advisors. Segmenting in a way that puts mass-affluent clients land with Merrill Edge and higher-net-worth clients end up with seasoned Merrill Lynch brokers is optimal for clients and the firm.
"Ultimately, our goal is to make interactions easier and expertise more accessible for our clients. As such, our Merrill Edge and Merrill Lynch advisors collaborate to offer end-to-end comprehensive advice and customized solutions based on client need and segment," she says. "We partner back and forth between Merrill Lynch and Merrill Edge so it is seamless." See: Merrill Lynch and Bank of America cultural tension may spin out a new round of breakaways, recruiters say.
On the map
Indeed, though Merrill Lynch brokers may not like having to tame their inner control freak, Merrill Edge advisors likely make Merrill Lynch brokers more effective and efficient, according to Ryan Shanks, founder of Finetooth Consulting. Since, Bank of America is screening the clients and instantly deciding if they're a better fit for Merrill Lynch or Merrill Edge, it cuts out a Merrill Lynch advisor from having to screen a prospect only to discover the person doesn't have enough assets.
"Now an advisor doesn't have to spend 45 minutes with a prospect and realize they aren't going to make money off of them anyway," Shanks says.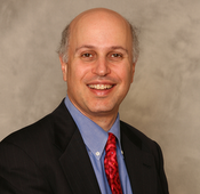 Danny Sarch: A traditional advisor hates
giving anything to anyone.
The proof in the pudding is that — bottom line — Merrill Edge has come a long way in a short time — by a clever leveraging of the Merrill Lynch brand to a down market, according to Pirker.
"It has been very successful," Pirker says. "Every bank branch is full of Merrill Edge collateral. Even if you go online to your bank, you get a Merrill Edge plug. They positioned it as an extension of Merrill Lynch and an extension of the retail bank."
Not just an online broker
One thing that has optimized the chances for a BoA success here is that the financial giant has let the venture evolve since it first started three years ago, Pirker says.
"At the end of the day, what I think has to be admired is how decisive they were in implementing this. They jumped right into it." See: This Merrill Lynch team leader broke away for fear of what might happen under Bank of America.
Originally just another online brokerage in the E*TRADE vein, BoA execs have judiciously added brokers to Bank of America branches and call centers to make it more like Charles Schwab & Co. See: Starting 2012 with a bang, Schwab will place its private client business under a new RIA.
"Now, they've added branch advisors," he says. "So, they have a lot of capabilities on a personal level, but there's still a big online direction. It has morphed into a discount broker. That's probably the best description for Merrill Edge."
The intersection between people and technology is something that Schwab continues to tinker with — breaking an egg now and then in its bid to become the omelet king. See: Why I moved my account from Schwab's RIA and what Chuck could do to improve Schwab Private Client.
Decades-old startup
Despite the fact that Merrill is one of the elder statesmen of Wall Street, Pirker says its offspring venture of the same surname is on the steep growth curve of a startup.
"This is a classic startup and it's something new. You'll get fast growth. In early days, you will have a lot of growth and then the growth slows down and saturation sits in. It's not surprising that they can grow so fast. Now, they're looking to grow the fabric."
Industry insiders paint these Merrill Edge advisors as relatively inexperienced advisors, but Miller says they all hale from other financial firms and do have experience in the industry.
Miller didn't delve into the specifics but said that Merrill Edge advisors receive a base salary and some performance incentive.
But sources have told RIABiz that they receive a lower payout than a legacy Merrill Lynch advisor. See: Merrill Lynch makes bold moves to train new recruits for an RIA-centric future.
When asked if Merrill Edge advisors aspire to become Merrill Lynch advisors, Miller says that the two options are simply different career choices and that neither is considered superior — or antecedent — to the other.
"It's just a different career choice," she says. "Someone who wants to build their own book of business may want to go to Merrill Lynch. At Merrill Edge, we're there to serve the clients of Bank of America who may have needs through the banking centers." See: A Merrill Lynch trainee shares what it's really like to be part of the firm's revamped, more RIA-like training program.
"They're here to enhance the client relationship and assist the client," Miller says.
The next move?
Right now, there are 1,000 Edge brokers across the country in banking centers, and Miller says that the firm is still expanding that number. She declined to state how many BoA intends to hire in the next year or so.
Miller points out that brokers are also available at call centers. Right now, Bank of America has more than 5,000 banking centers across the country.
"We have FSAs in call centers and banking centers so clients can have access to investment specialists to help clients. Whether a client does business face to face or online or on the phone, we're here to deliver a combination of Bank of America products and investment solutions," she added. "I think through Bank of America's Merrill Edge, we're able to help clients with all levels of their financial life, and as they grow in complexity and needs, we have Merrill Lynch financial advisors who can assist them."
---
Related Moves
December 20, 2021 – 11:59 PM
---
---
---
Mentioned in this article:
---
---
---
TheSecretAdvisor
Merrill Edge is a platform that will probably end up being the core of Merrill Lynch in the future, where there will be a few teams of elite advisors who deal with either high-net-worth clients or complex situations, while the core of Merrill's financial advisory business will be done in banks, over the phone or on the Internet. I believe their goal is to eliminate as many traditional advisors from their ranks as possible. It will be a long process, but the writing is on the wall. For now, my guess is that most Edge clients coming from internal Merrill ranks are what I would call "nightmare clients"—people with $3,000 or less, usually inherited from a wealthy Merrill client who passed away, uneducated, living in a faraway state where the GWIM or PBIG advisor is not licensed, and demanding constant attention.
In the meantime, Merrill Lynch advisors can do creative things to keep their smaller clients whom they feel are worth keeping, such as breaking householding rules or housing accounts with trainees, or PMDers as they are known internally. Clients may become "related" through a few keystrokes, and office managers may turn a blind eye when performing due diligence on householding such accounts. If this process occurs, it allows small accounts to be aggregated into one household. It's not surprising to me that this process may occur, although the practice may violate the firm's code of ethics at some level. Meanwhile, PMDers have a grace period that allows them to build accounts over the term of their training contracts so that they can be paid for accounts less than $250,000.
This is simply my opinion. I may have proof—I may not. Take it for what it is.
Stephen Winks
September 23, 2013 — 8:15 PM
The market segmentation of Merrill's services is brilliant as long as the minimum threshold of personal advisory service is sufficiently robust to compete with the personal advisory services of advisors active in the under $250,000 market segment. This elevates the depth and breadth of counsel of the entire industry
What this means is Merrill and the industry will be making headway in making professional standing in advisory services scalable, not presently a point of focus as Merrill does not acknowledge or support the fiduciary standing of its brokers.
Of course, if Merrill can not be responsive to professional standing at the point of entry for all investors, RIAs have little to worry about in the under $250,000 market and even the upscale markets beyond.
The consumer direct space will have more to do with redefining counsel than the intermediary channel as the brokerage industry has to work through how to make brokers accountable and responsible for their recommendations required for professional standing. The counsel in the consumer direct format can easily go far the brokerage format as consumers are dealing with their own money and do not have any fear concerning fiduciary liability that thwarts innovation.
The inability of the brokerage format to support the broker's accountability and responsibility for recommendations for which the broker/dealer is responsible and liable, is still crippling the brokerage industry's ability to adapt.
SCW
James R
October 2, 2013 — 7:54 AM
Merrill Edge Customer Service Lacks Business Acumen.
I received a form letter from Merrill Edge Pennington, NJ signed by **. At the end of the letter was the useless 800 number to Jacksonville, FL. So I did a bit of investigating and came up with (609) 303-6200. Dial that number, press 4 for the company directory. Then spell the person's last and first name. So, when you get an unhelpful response form letter signed by someone, Enter that person's name in the directory, get their phone number and 'reach out' to them!
Jon
March 22, 2014 — 11:32 AM
Obviously this is a biased article. My experience with Merrill Edge was horrific. Met with their represenative at BoA who was an inexperienced kid trying churn as much commision as he could.
Chuck
September 4, 2014 — 6:56 AM
This has a very clever aspect to the raiding of Merrill Lynch's low end investor client base. I expect this could become a future coup where B/A would deal off M/L to gain a quick profit and offset any banking disasters that B/A will again face. While B/A plays hardball , the Court Cases and heavy fines are beginning to add up. I do very little banking with B/A since the management needs to trim more rather than expand during these tough times. When I lived in Annandale, Virginia, there were 3 B/A locations a few blocks from each other, actually, 2 were only 75 yards away. They are still there. What a waste!!
Ira Bachand
September 30, 2015 — 1:53 PM
Invaluable ideas . I was enlightened by the info ! Does someone know where I would be able to find a template 2013 NY DTF IT-2104 version to type on ?
Donald Campbell
October 4, 2016 — 9:38 PM
Just a customer for ovee 20 yrs with BoA and they offer great service. The edge has allowed me to have all accouts in one place. Just like hedge funds that dont beat the S&P I can <a href="http://lose.my" rel="nofollow">lose.my</a> own money all by myself without help of an broker but so far lucky is always better than good. Great article