Michael Zeuner, Maria Elena "Mel" Lagomasino and Santiago Ulloa believe they're through the start-up phase of W.E. Family Offices.
Brooke's Note: Don't think what advisors do on behalf of the $100-million set doesn't impact the mainstream advice market. It's the nature of products and services that what is yesterday's province of the rich is what every teenager expects to own today — like a handheld supercomputer or an unlimited music collection. If Mel Lagomasino's collaborative approaches wealth management hold for her, the thinking will inevitably spread.
Mel Lagomasino is on the march or — more to the point — keeps stealing marches.
The chief executive of W.E. (Wealth Enterprise) Family Offices, who executed a spin-away of her firm from GenSpring in 2012, has not caught her breath before plowing on a with a string of audacious hires that ramp up payroll and commit her to more and more growth — something that is apparently in her grasp.
The Miami-based RIA, which has $1.6 billion of assets under management, has poached three top wealth managers from HSBC, Bessemer Trust and GenSpring itself — three formidable forces in the industry.
W.E. most recently brought on an additional partner, Bruce Arella, 44, former president of the GenSpring New York office,
When Lagomasino left GenSpring last October, along with Michael Zeuner, Santiago Ulloa and former GenSpring chief investment officer Jean Brunel, the company's parent, SunTrust Banks Inc., got more involved with the day-to-day operations. The change concerned Arella, who started at GenSpring in 2008 and was still working in the New York office when he left. See: How being a $19-billion family office roll-up owned by a bank finally caught up with GenSpring.
"The problem was the perception of clients that we worked with a big institution," he says. Arella adds that he was pleased to be working under SunTrust and that, indeed, the issue was one of perception.
But perception quickly becomes reality when your clients entrust you and your firm with $100 million or more of assets, and Arella was determined to find a way to keep the peace.
W.E. was a pretty easy choice for him, not only because of personal connections but also because of the unusual way it positions itself with clients.
Multi-family, single-family
Typically, high-end wealth managers bucket themselves into single-family offices and multi-family offices. What W.E. is doing is creating a hybrid of those models — positioning itself as a multitude of single-family offices under a single umbrella brand.
The difference is that there isn't, for instance, any attempt to steer clients toward certain favored custodians or investment managers — maintaining a strict autonomy of accounts favored by ultra high-net-worth families. See: State Street's semi-secret success in the RIA custody business.
Arella landed at W.E. because he thought it'd be best for his handful of clients, most of whom have $50 million to $200 million. "It was very much their decision as well as mine," he says.
"We're providing a single-family office experience for multiple families," says Zeuner. See: One special GenSpring spin-away (the old chief's new venture) is thriving as a $1.6-billion RIA and using a retrofitted stock broker's trick.
Hiring spree
Of course, such a high level of customization places onerous demands on a wealth management firm, especially for client-facing staff.
Fleshing out the staff, especially client-facing staff, is a necessary and important step for any firm getting started — a step that often has to be funded by a not-yet large cash flow, says Jamie McLaughlin, principal at J. H. McLaughlin & Co. LLC. W.E. is adding a partner, a family education advisor and a senior financial planner to the 40-person firm, which now has offices in Miami and New York.
Still, McLaughlin is uncertain whether this pioneering model is in the clear yet despite having 60 to 70 families and the nearly $2 billion in assets already.
"We'll have to see what the full skeleton looks like. This is still just the bones," says McLaughlin, though he hopeful and believes the team is doing something genuinely "noble" for clients.
But Zeuner says the hiring of a chief compliance officer and general counsel, Ted McCutcheon, formerly the senior counsel at the Securities and Exchange Commission, and the three new hires has put it over that initial ramp-up hump. "That process is now relatively complete," says Zeuner.
There are now about 10 partners and three managing partners at the firm.
Arerlla says he spent nearly five months looking at all the different options in the industry, looking for a firm that had the talent and the right scale for his clients but was not affiliated with a large public company. A private, unaffiliated company, he thinks, eases some of the perceptions clients have about impropriety and eliminates any built-in conflicts. That wasn't a concern, though, during the years he was at GenSpring, under SunTrust, he says. Some places he looked at as he wanted to make a change were too small or too big, some didn't have that independence.
The W.E. way
All the assets at W.E. are managed on a non-discretionary basis. It is, in theory, both labor-intensive and clunky for the advisory firm and a nuisance for the clients. But, the managing partner trio believes that it forces the clients to stay involved and get truly educated about the family finances — something missing from most RIAs. See: A quick take from a Harvard psychologist on how the obscenely rich can think about passing on a work ethic.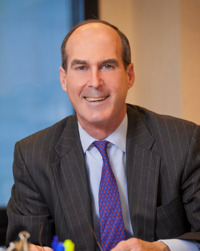 Jamie McLaughlin: each of W.E's new
hires has to earn a minimum
of $300,000 to $450,000, plus typically
additional compensation from any new business
developments they bring in. That means
the firm has spent a minimum
of $1 million just on these
three hires
The other large difference, says Zeuner, is that the firm operates as a "quarterback" between multiple institutions. Though the firm will do an analysis of a family's entire balance sheet and may advise that they move out of some legacy institutions, if the family wants to do something else, then they can keep their assets wherever they go. And, W.E. will oversee all those different interactions.
Originally started by Ulloa as TBK Investments in 2000, the internationally focused firm was sold in 2007 to GenSpring Family Offices, where Lagomasino then served as chief executive. As a result of a stroke of insight — or luck — the businesses were kept separate even after the sale to GenSpring. TBK Investments became GenSpring's international business, while the domestic GenSpring business operated under a different license and different business model. Last year, Ulloa, Lagomasino and Zeuner bought the GenSpring international business with its $1.6 billion in assets and renamed it W.E.
"It represents a continuation of that journey of experiences," says Zeuner.
W.E.'s reputation preceded them.
"I wouldn't be here if I didn't believe in the leadership," says Arella. He's known Lagomasino for more than 15 years and Zeuner and Ulloa for six or seven years, so he certainly knows what he's getting.
Though Arella says he's had a handful of families with him for more than 15 years — following him from Orion Capital Management LLC to GenSpring and now to W.E. — he can't comment on how many clients he took with him. Certainly, though, he's also going to be bringing in new business.
"He's going to go out and build a new presence in New York," says McLaughlin.
Building out the team
Arella's not the only person that W.E. added during its hiring spree in the last few months. In client support positions, it brought on Joseph Kellogg, 48, as an financial and wealth planner, and Elaine King, 38, to manage family educational services. Kellogg most recently provided planning services for HNW clients at HSBC and UBS in Miami. King was a vice president at Bessemer Trust's family office in Miami.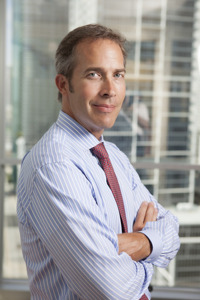 Joseph Kellogg: I don't know how
long honeymoons can last.
Kellogg independently echoed some of Arella's concerns about large financial institutions as part of what pushed him toward W.E. The primary concern about places like HSBC and UBS is naturally going to be the money and assets at those institutions, instead of the entire picture of the client's portfolio. See: The case for Chicago as an epicenter of the RIA world.
"The focus is really on assets that are booked there with the financial institution," says Kellogg.
While Kellogg is giving up the brand name that comes with those larger firms, he's not worried. At W.E., he doesn't have his own book of business, but provides support-planning services to existing clients as part of the team.
Creative outlet
Though Kellogg didn't know any of the managing trio until he met them while working in Miami, he knew of them by reputation. King also knew of Lagomasino before they ever spoke. "I used to read her articles and admired her career," says King. See: A $4.7-billion RIA-under-investment-bank in NYC softens its macho edge by headhunting a top woman from GenSpring.
That made it a relatively easy sell when King was approached to come to W.E. to provide family education and governance services.
It's rare for someone to leave Bessemer, and King says she has "nothing bad to say" about the firm — though she infers that the company's system kept her from doing all she wanted on behalf of clients. The 110-year-old firm has a system and a way of doing things. It has an annual family education seminar in New York, and that's that.
"I didn't have the opportunity to apply my creativity," says King. Now, she creates W.E's family education seminars and programs — everything from doing conflict resolution to working with kids. Like Kellogg, King didn't bring any clients with her and works as part of a team providing services to existing W.E. clients. "If I won the Lotto tomorrow, I'd still be doing what I'm doing," she says.
Kellogg started four months ago and King started in August. "I don't know how long honeymoons can last," says Kellogg.
The house's money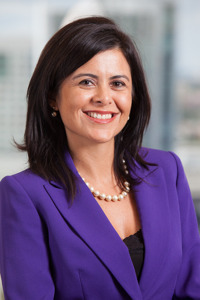 Elaine King: I didn't have the
opportunity to apply my creativity.
The honeymoon may actually just be ending and the hard work of building a partnership just beginning.
Zeuner says that the head count is likely to remain around 40 now, though the managing partners will be "thoughtful" about any additional partners they add.
The number of families W.E. serves also continues to grow, he says. "They, like many breakaway firms, are creating the business that they understand from JPMorgan and were trying to create at GenSpring before Sun Trust took over," says Jeff Spears, CEO of Sanctuary Wealth Services LLC.
McLaughlin points out that at many new firms the cash flow is tight. He estimates that each of W.E's new hires has to earn a minimum of $300,000 to $450,000, plus typically additional compensation from any new business developments they bring in. That means the firm has spent a minimum of $1 million just on these three hires and it likely only has a cash flow of a couple million — but that's good, he argues, because it means the managing partners have "skin in the game" when they're funding their expansion with their own cash flow. It ups the ante. See: A $6-billion multifamily office highlights its home-cooking approach to picking boutique managers with a star hire.
"They're playing with the house's money," says McLaughlin.
Wisdom and scars
He believes, though, that when the W.E. trio talks about doing it right by the client, they really mean it. The lack of discretion is "cumbersome," McLaughlin acknowledges, but it's important to make sure that clients are empowered and have the information they need. Ten years ago, for example, he says, no one was talking about client experience, but Zeuner had business cards with Director of Client Experience written on them as his title — and people thought he was a little crazy. See: Wells Fargo targets tempting but treacherous UHNW market with Abbot Downing launch.
Now the trio team has learned from their other attempts to build this business at GenSpring. They have "wisdom, and a few scars," McLaughlin says. Hopefully, they won't make the same mistakes or have the same problems.
"The chief determinant for value is the quality of those client-facing people," says McLaughlin, so they better not pick the wrong people. "There's great risk if they get it wrong."
And, they could get it wrong. They could also run out of cash or not attract enough new clients.
"We're still in an early inning," says McLaughlin.
---
Related Moves
August 15, 2019 – 7:58 PM
---
---
---
http://www.helmig.com/vista/vreliabm.htm
Any time a matched up donor can be obtained, there might be completed transplantation for top-risk leukemia individuals in initial remission. In high-risk clients, like people with leukemia who neglect to achieve initially remission with chemotherapy, there might be done an unrelated donor transplant the instant remission is completed. As capable we will be able to mention infants with leukemia, little ones with high-risk lymphoblastic leukemia and children with acute myelogenous leukemia. Also, youngsters with myelodysplastic syndrome are skilled for transplant the instant diagnosing is produced.
http://daila.vn/forum/member.php?action=profile&ui
Certifications made available by Apple are remarkably recognized globally. These useful credentials distinguish both you and your relevant business enterprise. You'll get identification and exclusive name for technical proficiency. You'll be able to get extra precious facts and improve your techniques with them. As soon as you can get the certification, it is possible for you to to edit and share videos, arrange, edit and make animations inside of a unique video clip.