Mike Papedis: For reasons unknown, it hasn't translated to movements.
Brooke's Note: The bafflement continues. There just aren't many big transactions of any kind happening in the RIA and breakaway market. Roll-ups, aggregators, outsourcers, vendors of vendors and technology firms are all pretty mute. The PR presses are in cold storage. What's nice about this Hightower article is that a deal has happened and the deal maker, Mike Papedis, has helped us by acknowledging that we really are seeing all of that nothingness and that, yes, it's hard to explain. The explanation that the market is too buoyant for action-producing pain seems questionable. After all, the last deal drought was explained as advisors being too busy hand-holding unhappy clients to make any moves. Which is it?
Like a rain shower in the Saharan summer, a $500 million Morgan Stanley breakaway team has signed a deal to use the HighTower Network, the rent-and-not-own version of partnering with the Chicago-based roll-up.
The deal marked HighTower Advisors LLC's sixth success of the year but its first since May, when the firm brought over Roger Shaffer to the Network version with his $300 million book of business. See: Why Roger Shaffer happily agreed to become a 'HighTower' advisor without getting paid for his practice.
As is the case for any traveler across the desert, the firms trying to close big infrastructure deals with RIAs are being plagued by mirages. In this case, the optical illusions are advisory firms engaging in seemingly productive conversations that would traditionally progress to a closed deal.
Phones ring but cash registers don't.
It's just not happening.
"We don't see any slowdown in advisors' interest and desire to find a better solution for clients," says Mike Papedis, national director of the HighTower Network. "The conversations we have may not translate to a deal, but I know our pipeline is deep and robust. I know the activity level and conversations continue to rise, but for reasons unknown, it hasn't translated to movements."
This week, HighTower announced it is bringing a nine-member team from Morgan Stanley dubbed Twickenham Wealth Advisors. The team is based in Huntsville, Ala., and is led by W.F. Sanders Jr., managing director and founder; J. Wesley Clayton; Henry (Moss) E. Crosby Jr.; and Michael P. Ahearn. This team actually first began looking around in 2008 and started talking with HighTower about 10 months ago, Clayton says. The team is originally from Smith Barney and is now using Fidelity Institutional Wealth Services as the custodian.
Because of the slow second quarter, HighTower won't take its customary fourth-quarter break. See: LPL, Raymond James and TD data — and Walt Bettinger, Mike Durbin comments — reveal rotten first quarter for breakaways.
"We've always been very thoughtful about when we give the organization a breather," Papedis says. "If there is activity, we'll consummate it in the fourth quarter. We did have a quiet period on the second quarter, and that let the organization take a breath in some respects."
Not alone
But industry leaders point out that the slow recruiting season appears to be hitting all aspects of the industry. There are a number of reasons for the flu-like symptoms. Certainly, industry leaders say the bull market means that clients are happy and thus advisors are less likely to leave with content clients.
In fact, there was very little movement in the second quarter for breakways, says Shirl Penney, founder of Dynasty Financial Partners LLC.
"It seems that movement, broadly speaking, has slowed in the industry. This is not uncommon with a higher capital markets environment. At the high end of the market, there seems to be steady flow and volume. So while there might be fewer teams moving, they have tended to be larger teams," Penney says.
He says his firm had a solid first half of the year with six new firms joining on to the network and three other advisors tucking in to existing firms. See: How exactly a sports super agency plans to use Dynasty Financial to extend its dominance to the RIA business.
The last deal his firm has announced was a tuck-in that took place July 31 when Further Lane Wealth Management LLC brought over two advisors from UBS. See: A hungry NYC-based firm takes aim at a bigger future by signing on with Dynasty Financial Partners.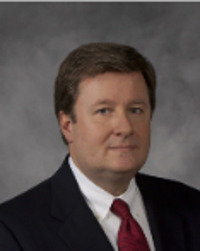 Wesley Clayton: We wanted to make
sure our clients perceived this decision
was truly about them.
With the slowdown in recruiting, Penney says his firm stays busy by refurbishing its offering.
"We have also been investing in more people, proprietary technology for platform, growing our investment platforms, and launching integrated wealth management business lines like our insurance and alternative investment businesses. Our commitment remains to offer the best integrated wealth management platform in the industry to a select group of advisors," he says.
Why is it slower?
Many industry observers remain surprised that the sluggish period has lasted this long and suspect there could be a myriad of reasons why.
For instance, Alois Pirker, research director for Boston-based Aite Group Inc., thinks wirehouses have fought back and stopped the bleeding themselves. Many of them have worked harder to offer enticing compensation to get advisors to stay. See: Aite Group study: Breakaway trend may slow as wirehouse mergers start to click.
"Quite frankly, I think the wirehouses have the situation more under control," Pirker says. "They're not sitting around idle."
But Pirker still feels that the RIA movement will stay intact and lead in adding assets.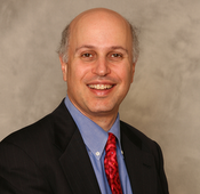 Danny Sarch: Advisors have their pain
points.
Danny Sarch, president of Leitner Sarch Consultants Ltd. in White Plains, N.Y., says that although many advisors are still frustrated with the culture in the wirehouses, the breakaway movement is faltering because the robust stock market keeps clients from putting pressure on their advisors,
"Advisors have their pain points," Sarch says. "No one is 100% happy with their job. If clients are happy, that's the most important thing to advisors. When performance is good, most clients are happy. When you put things in context, you're still seeing some significant teams move, but there's no longer a panic button, and it becomes a very thoughtful and deliberate process."
Why leave?
Also affecting breakaway deals are long sales cycles, industry leaders say.
In fact, in the case of Twickenham, the advisors first began thinking about leaving in 2008 and held off because they couldn't find the right option. HighTower was founded in 2008, but this team hadn't heard of the roll-up firm, which at that time had only a partnership option.
"One of the reasons it took us that long is because what we were looking for didn't exist," Clayton says. "We found [that] access to the HighTower Network gave us everything that we wanted. It was perfect. We wanted to deliver a higher level of services than we found at Morgan Stanley. Now at HighTower, we have a cadre of money managers that we didn't have available at our previous firm. The investment firm's access to advice is huge for us."
He says that he and his team had been seriously looking to leave for the last 1 1/2 years and made the decision to join HighTower once the firm opened up its new options about 10 months ago.
Morgan Stanley limitations
Clayton says there were limitations to Morgan Stanley's investment options.
One of the very reasons that triggered Twickenham's desire to shop around for other options was that its clients began asking the firm to leave Morgan Stanley. The firm has about 450 relationships, many of them with sophisticated clients, and the team was often asked about money managers that Twickenham didn't have access to at Morgan Stanley, Clayton says.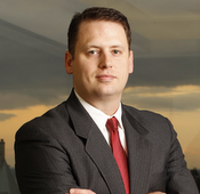 Shirl Penney: While there might be
fewer teams moving, they have tended
to be larger teams,
"Our clients found limitations with the firm we were with. They would bring us ideas that aren't executable, such as manager selection or investment choices that we were unable to accommodate," Clayton says. "Oftentimes, it was that the managers were too small for larger wirehouses."
Morgan Stanley did not respond to e-mails seeking comment.
Morgan Stanley vulnerable
Sarch says that Morgan Stanley remains vulnerable in terms of its technology, management and culture. See: What 'historic' deal James Gorman really closed by paying Citigroup to release its tentacles from Smith Barney?.
"It's hard," he says. "This is still a relationship business, and it's hard to keep relationships when you are constantly changing the people above you. This team has probably had multiple branch managers and division managers and division leadership. It's very easy for them to feel disconnected and not feel like this is the place for you. That's a big challenge."
HighTower's new deal appeals
Sarch says he's not surprised that this longtime wirehouse advisor team would choose not to be part of HighTower's formal partnership.
"This is someone who wants HighTower's platform, operations, compliance, but they don't want to be a partner with anybody," Sarch says.
Why not partnership
In fact, this team wanted to cling to some independence, and that is why it chose not to be part of HighTower's partnership.
"Primarily, we wanted to make sure our clients perceived this decision was truly about them. It was important that they feel consistency," Clayton says. "Being able to brand the name they're familiar with was important to us."
Papedis feels that attracting teams like Twickenham is one of the reasons HighTower opened up the network option. See: It won't be long before HighTower's fee-for-service channel revenues draw even with its partner firm revenues.
"This is the perfect example of our ability to extend our differentiating characteristics," Papedis says. "We want to be the destination of choice for advisors seeking independence."
,
Papedis says his firm helped this team secure the location and get computers set up. Papedis also says his firm connected the team with a bank to gain a loan. He declined to state which bank, but getting loan financing for wealth management firms has been a constant challenge. See: Fidelity's M&A program reload looks 'game-changing' after it partners with a middleman to get Uncle Sam to guarantee RIA deals.
---
---
Mentioned in this article:
Aite Group
Consulting Firm
Top Executive: Frank Rizza
---
---
---
Jeff Spears
September 18, 2013 — 7:31 PM
It's always darkest before the dawn. I'm encouraged by a challenging environment. If it was easy then everybody would do it (a few years ago it seemed like everybody WAS doing it). HighTower should be commended for pivoting and adding the two new models even if they look allot like Dynasty and Sanctuary(my firm). Apple wasn't the first firm to produce an MP3 player.
Brooke Southall
September 18, 2013 — 7:41 PM
This is a great thought, Jeff, appealing to everyone's inner contrarian. I hope it is like starting
a business at the bottom of the cycle or taking over a football team with an 0-12 record — creating the mettle that leads to better things.