Greg Friedman: Junxure Cloud will work for advisors customized for wealth management right from the start.
Take that, Marc Benioff!
In Greg Friedman's first answer to the Salesforce Dreamforce mega-conference, the RIA principal and software entrepreneur to fellow registered financial advisors produced and sold out his first annual Junxure Advisor Conference. See: Dreamforce review: Social media enters the business cloud and why RIAs should care. Benioff typically attracts 90,000 or more attendees to his Macworld-like event each year.
The chief executive of San Rafael, Calif., advisory firm Private Ocean and co-founder of Junxure's producer, CRM Software Inc., took center stage in Dallas to deliver a message that is the culmination of several years of spiriting his industry-leading advisory CRM software to the cloud.
View from the ground
Not only did Friedman have to address the implicit question of how Junxure stacks up in a world where Salesforce is seemingly everywhere, but he had to address how his own new cloud solution measures up to his legacy desktop product. See: Greg Friedman is set to finally bring Junxure to the cloud and beat back the Salesforce-ification of the industry.
The drama played out at the Hilton Anatole Hotel this week when 200 advisors and 10 fellow technology vendors gathered to learn about new developments in CRM technology, cloud systems and better efficiencies through technology integration.
Not that Friedman was facing a hostile crowd, considering that about 90% of the attending advisors were already customers. But most of those advisors are still very much on the solid ground looking up at the cloud. The Junxure Cloud version still does not include all the features of the desktop version by a long shot — a reason why Friedman himself has yet to migrate to his own cloud product — and the cloud service will cost more. See: Friedman makes his case to Hong for why Junxure Cloud's doubling-plus of fees is worth that much more.
With more than 10,000 users, Junxure is the leading CRM platform for RIAs and the industry is waiting expectantly for the next iteration with Junxure Cloud.
Blown away
By far the most popular session at the conference was simply titled, "Junxure Cloud." Junxure trainer Troy Mertens led the standing-room-only crowd (about 120 people in a room with 100 capacity) as he walked them through the striking and simple interface of Junxure Cloud. I'm not alone in holding that view of its visual impact. in his review of Junxure Cloud (https://www.financial-planning.com/news/tech-review-junxure-cloud-reaches-for-the-sky-2686469-1.html?zkPrintable=1&nopagination=1) technology guru and T3 producer Joel Bruckenstein, noted the elegant interface, ease of use as well as integrations, reporting and dashboards as promising features.
"I am completely blown away by the response we are getting here in Dallas," Friedman said.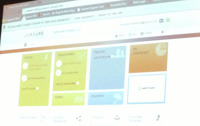 Junxure Cloud's homescreen
In explaining how Junxure Cloud will be different from other cloud-based CRMs, Friedman said, "It is in the Junxure DNA to focus on the user experience, as that drives adoption. Junxure Cloud will be an industry-specific solution. so advisors won't have to have an on-staff programmer or spend extra time and money on third-party overlays to make it work. Junxure Cloud will work for advisors customized for wealth management right from the start."
Case in point
Salesforce
Friedman was able to address some of these easy-integration concerns with a case study as embodied by Ken Severud, senior vice president of Wealth Enhancement Group, a $3.5 billion hybrid RIA/B-D that is also one of LPL's top five offices.
Junxure is becoming the hub of many advisory firms and it has created an ecosystem with dozens of integration partners and all of the industry's leading custodians. These complementary technology platforms can automatically pull and push data from Junxure, eliminating the need for multiple data entry.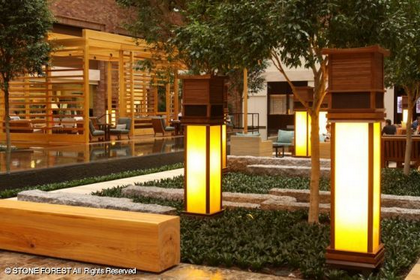 Two hundred advisors and 10 technology
partners gathered at Dallas' Hotel Anatole
to see the state of Junxure's
cloud.
Severud highlighted how he and his firm implemented Laserfiche's document management system and integrated that technology into Junxure to streamline many processes as well as to ensure compliance.
His observations were (no pun intended) well documented.
"With the Junxure and Laserfiche integration, we were able to save 450,000 pieces of paper (900 reams) annually, as well as save 1.5 employees from copying all day long and got rid of a 2,000-square-foot storage facility," Severud noted. "Additionally, our people had confidence in knowing that the documents they needed would be available to them at the click of a mouse, never having to leave the Junxure system."
Giachetti puts money where…
While the Junxure Advisor Conference primarily featured multiple sessions for users on how to get the most out of Junxure, a good chunk of the content featured high-profile industry experts delivering the latest practice management advice.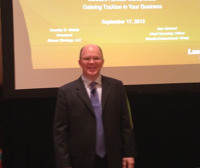 Kevin Severud: We were able to
save 450,000 pieces of paper annually,
as well as save 1.5 employees
from copying all day long and
got rid of a 2,000-square-foot storage
facility.
Chief among those sessions was the first-day keynote delivered by the industry's only celebrity compliance attorney, Tom Giachetti.
In his usual entertaining style, Giachetti lectured the attendees on the many regulatory changes and compliance focus areas, post-Madoff and Dodd-Frank. Top among them: Do advisors have custody?
"Is the money where it is supposed to be? Regulators will want you to prove to them that it is with one of the custodians or if you do have custody that you acknowledge it and have a surprise CPA exam every year," said Giachetti. See: SEC details new.
Other top focus areas for regulators are business continuity plans, privacy and confidentiality issues, cyber security, wire fraud and definitions of assets under management.
"There is no such thing as 'assets under advisement' and if you use terms like that to pump up the size of your firm, they will take action," warned Giachetti. See: The SEC needs to clean up its semantics before accusing RIAs of inflating AUM.
"The regulators are getting serious with these issues. They are not playing around any more and will take you to right to enforcement if your policies and procedures are not accurate or up-to-date."
Primping and pumping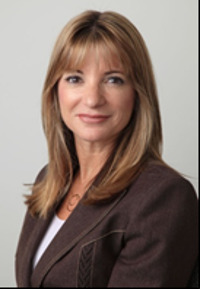 Kelli Cruz: Advisors need to set
goals for their employees and hold
them accountable to their base salary
before using incentives to drive behavior.

In another popular session on incentive compensation, business consultant Kelli Cruz, head of the newly founded Cruz Consulting Group LLC, provided a research and data-driven presentation on the trends, issues and best practices for the various components of compensation planning.
A key takeaway from Cruz was not to use an incentive compensation plan to performance-manage employees. "Advisors need to set goals for their employees and hold them accountable to their base salary before using incentives to drive behavior." See: Cogent study shows one big RIA distinction getting swallowed up — or not.
Friedman, who also manages and operates a large wealth management practice, joined Cruz on a panel to showcase how he had implemented incentive compensation in his firm to drive business development.
Once more, twice as big
Cramming the small exhibit hall were 10 technology firms that all have integrations with Junxure: TD Ameritrade Institutional's Veo, Laserfiche, Black Diamond, Laser App, Envestnet Inc., Advisor Websites, Right Size Solutions, Finance Logix, Cities Digital, and Tri Net.
As the crowds dissipated, Friedman was optimistic about the next Junxure Advisor conference. "We'll do this again next year, and I'm hoping that it will be twice as big and twice as successful."
Timothy D. Welsh, CFP® is president and founder of Nexus Strategy LLC, a leading consulting firm to the wealth management industry, and can be reached at tim@nexus-strategy.com or on Twitter @NexusStrategy.
---
Related Moves
---
February 6, 2021 – 2:39 AM
---
September 10, 2019 – 10:52 PM
---
---
Mentioned in this article:
---
---
---
Brooke Southall
September 18, 2013 — 3:15 PM
Thanks, Bill. You can blame me for the dropped zero. Will fix.
Brooke
http://fsienergy.com/Contact.html
More than the yr in advance of, handbags have speedily come to be most certainly most likely quite possibly the most well-known accent inside of the market. You can find a large amount of designs and fashions available, which triggers it being complicated to uncover the exceptional purse. a lot of women of all ages are unclear about which varieties of purses function finest working with the wellness on the physiques and discover your self choosing styles that can make them start off exploring substantial or from proportion. For being capable of support you select the top style of purse to your system variety we have place with each other a history of overall body sorts as correctly as which sort of purse is amazingly perfect for each individual solitary kind. Decide the class which greatest demonstrates the body style: Tall and Skinny If you are lengthy and lean, you're going to obtain the ability to obtain apart with almost any kind of handbag. Clutches, extra-large and shoulder bags will reward you fantastically even so the scale inside the bag should really be regarded. Extra-large, large luggage are going to start off exploring ideal you, whilst scaly-lower types are heading that will help you start out looking even taller than you presently are. For all those folks who would want to obtain a scaly-lower purse, guarantee they fit snugly through your shoulders. Quick and Plump Shorter girls really have to spend very watchful focus in the direction of the kinds of handbags they decide on. Scaly-lower luggage usually start off browsing greatest thinking of that even bigger sorts will overpower you as a result earning you begin looking even shorter. Shorter purses (specifically all individuals which match tightly vs . the human body) will generate top thus building you start exploring taller than you really are. Curvy for anyone who is lucky sufficient to individual an shapely determine you'll have to accentuate your waistline. To become able to do this, you are going to really need to uncover a bag which hits just about the waistline. This type and time period will almost certainly be most flattering. Process sized baggage purpose very best to spice up your presently magnificent physique. Whole Figured If you are total figured you can undoubtedly have to have to remain besides little ,which have a inclination to assist you to commence looking bigger than you happen to be. Baggage with quick straps need to be also prevented. Prospect a style that's larger and marginally broader than usual proportions thinking about that they're going to result in you to glance extra compact. The sort of purse you end up picking will never depend inside your system type, but additionally inside the outfit you're carrying which which you do. Select your purses relying on the way you sense that night which that you simply think appears best you. Just one purse is undoubtedly plenty of, so ensure you possess a really amount accessible. You wouldn set to the similar set of footwear day to day, why have precisely the same purse? Thanks for visitingUncover Techniques to create Yourself Turn out to be Taller
Bill Winterberg
September 18, 2013 — 8:46 PM
Here's another one Brooke:
"With more than 10,000 users, Junxure is the leading CRM platform for RIAs"
Certainly Redtail, at 60,000+ users, should count as THE leading CRM platform for RIAs.
Perhaps, "Junxure is one of the leading" would be a more accurate representation.
Bill Winterberg
September 18, 2013 — 2:55 PM
Tim,
FYI, Dreamforce 2012 attracted over 90,000 registered attendees, not 10,000.
Dreamforce 2013 may surpass 100,000.
http://www.salesforce.com/company/news-press/press-releases/2012/09/120918.jsp
http://a4x4.ru/user/carpinteyroogx/
Trustworthy onsite trainers assistance IT experts in passing their ACSP certification. You may make a contact with their live help channel to find the essential information and facts. These businesses give effective on line instruction products and examine guides that assist in planning for your personal preferred 9L0-403 test. They make full use of the talents of their gifted technological workers to arrange distinctive 9L0-403 exam concerns in your reference. You do not must fret about any of their verifications. These issues go over the many coarse criteria and that is really necessary for your 9L0-403 examination