A former exec of a Swiss private bank offers his insights into the country's wealth management business and what innovations could redefine it
Gregg Robins, most recently head of UBS private banking in Russia, gives front-row insight on his industry's recent challenges but believes more of a Branson-Jobs mentality could shape its future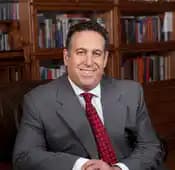 Gregg Robins: It is true that there was often more 'private' than 'banking,' and Swiss bankers were more often consummate relationship people rather than rigorous bankers.
---
---
Mentioned in this article:
Wealthfront
Portfolio Management System
Top Executive: Andy Rachleff
---
---
---
John Ndege
September 18, 2013 — 11:58 AM
Great historical overview and a look forward to what must come.
The Jobs-Branson mentality would serve wealth management well. Notice that it is not about technology for technology's sake but it is about empowering people. Apps like Wealthfront help people invest their money and they represent the future in many regards but it cannot do some of the complex tasks that requires face to face advice.
There is a lot of talk about services like Wealthfront or Vanguard eroding the adviser industry. This might be the case. In which case advisers much demonstrate their worth. They must be more than simple asset allocators.