Dan Solin: I think the forces aligned against evidence-based investing are far more powerful than anyone can really appreciate.
Brooke's Note: We have all heard the passive versus active investing study results. Passive wins — especially when fees are figured in. But you can see why active investing lives on, too. What sensible person would think that randomly buying something as variable in nature and quality as equity in companies would work as well as the hand-choosing of stocks by experts? Okay, so you can believe that the average time-strapped investor would be better off opening an account with Vanguard and calling it a day. But would you believe that a group with a budget in the millions for its investing staff would perhaps also be best served by opening one of those freebie ETF accounts at Fidelity or Schwab and calling it a day? That, in a sense, is what I see CalPERS and its hundreds of investment staffers with royal investing pedigrees doing here both with their elephantine DB plan and budding DC plan. Either CalPERS is overcompensating for some poor active decisions in the past 15 years or it is leading us all out of the wilderness. This article takes a look at this gee-whiz development.
One of the last holdouts of active investing on a monster scale appears to be giving in to the lure and logic of passive investing — and the people in the 401(k) industry responsible for shaping investment policy will hardly turn a blind eye.
California Public Employees' Retirement System, the nation's largest pension fund, already made a relatively quiet move to an all-passive equity strategy in its more microscopic and less-known 401(k)-like $1.6 billion Supplemental Income Plan. Many pension funds such as CalPERS run smaller plans — similar to defined-contribution plans — for workers who want to add saving to their guaranteed pension.
This small-in-asset-scale move raised a few eyebrows earlier this summer in the general industry but it may be relegated to footnote status in history if CalPERS takes the thinking it applied here to the hundreds of billions of assets in its main defined benefit hoard. CalPERS has long been the bellwether investor for retirement funds, as practitioners piggybacked off the presumed wisdom of its economies of investing and research scale. See: A careful look into whether CalPERS is ticking along or a ticking time bomb.
On Monday Sept. 16, CalPERS Investment Committee at its monthly meeting will vote on its major long-term strategies dubbed its investments belief policy. The committee is voting on seminal "belief" changes for the giant $260 billion pension fund going forward, with possibility raised of relying far more on passive funds in its accounts. Right now, the giant pension fund is 65% active and 35% passive in its equity portfolios. See: Schwab garners $4 billion in index-only 401(k) assets fast out of the gate.
Core beliefs under pressure
Lately, there have been signs of a movement by big players toward passive strategies as, for the first time ever, CalPERS' managers are — to some degree — questioning their own worth making this a contentious process between the progressives and traditionalists in Sacramento, Calif., the stage for most of the drama that plays out.
See: Technical challenges may push Schwab's ETF-only 401(k) plan schedule into 2014 — deferring an intriguing financial clinical trial.
Industry leaders say myriad factors are pushing this trend toward passive funds, including the pressure generated by CalPERS in a sense playing from behind. Its pension fund is $80 billion — or more — underfunded right now. But increased regulation — e.g., enforcement of fiduciary laws — is also pushing pension funds and 401(k) funds toward passive investments. See: Schwab garners $4 billion in index-only 401(k) assets fast out of the gate.
Right now, CalPERS' annual administrative costs to run the fund are about $380 million for 2,600 staff members, 400 of whom are focused on the investments — an amount of resources that needs to be justified in a fiduciary legal environment. The basic meaning of "fiduciary" is that the interests of the investor get put ahead of the people and institutions doing the investing. The larger the investment staff, the harder it is to justify each person's marginal utility. Plans that use mostly passive strategies — like some of the Baby Bells — are smaller and in essence run on a shoestring budget with very few if any full-time staff members.
Bellwether plans
CalPERS' decision to go passive on its 401(k)-like plan — and to consider major changes for the larger plan — will undoubtedly influence the thinking of managers of investments at other pension funds and 401(k) plans, industry leaders say.
"It could certainly trigger others to move to passive," says Rick Meigs, president of 401khelpcenter.com LLC. "CalPERS is a trend-setter and one of those plans that everyone watches, and people will want to see what they're doing because they've got incredibly smart people who spend a year analyzing things before making a decision. CalPERS is a bellwether plan and one that everyone watches. It doesn't necessarily mean it will move the market, but if they venture to a new alternative fund, everyone perks up to it."
Louis Harvey, chief executive of Boston-based Dalbar Inc., also feels that CalPERS' decision shows a continuing trend toward passive investment. "There is a growing body of evidence questioning the viability of active management, resulting in a major shift in the last 20 years," he says. "The active-management community has never responded to this evidence in any meaningful way. The question of who picks the indexes is never asked."
Longtime active players such as Boston-based Fidelity Investments also downplay their ardent active philosophies in the retirement arena. "Fidelity offers an open-architecture platform that provides plan sponsors choice," its spokeswoman Connie Lee Kim e-mailed RIABiz. "We think it makes sense for a retirement plan to provide a combination of both active and passive options to provide participants exposure to different investing styles." See: Fidelity Investments recognizes power of Riis in 401(k) market and has increased efforts to work with advisors.
Baby steps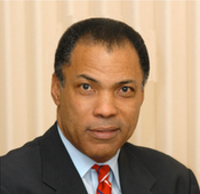 Louis Harvey: The question of who
picks the indexes is never asked.

CalPERS' first moves toward nixing active management were made only on its smaller supplemental plan, which consists of the CalPERS 457 Plan, State Peace Officers' and Firefighters' Defined Contribution Plan, Supplemental Contributions Plan, and Placer County 401(k) Plan.
For these smaller plans, CalPERS' staff and its consultant, RV Kuhns, moved to passive "to avoid an overly complex fund lineup that might confuse the average participant," according to an memo posted on CalPERS' website. The plans' all-passive fund lineup includes target date funds, U.S. equity, international equity and short-term bond funds to be managed by State Street Global Advisors, which replaced the plans' former managers, The Boston Co., Pyramis Global Advisors LLC and Pacific Investment Management Co. LLC.
What do we believe?
The pension fund is in the midst of overhauling its investment process, something it does every few years. But in conjunction with that process, for the first time CalPERS has been crafting what it describes as its investment beliefs. The beliefs process may seem somewhat similar to an investment policy statement but is broader and more forward looking because it is meant to be a guide on how to manage the assets for the long term.
CalPERS has held dozens of meetings and work sessions this year and completed in-depth staff analysis to craft these beliefs. the end product will provide a basis for strategic management for the investment portfolio and also serve as a framework for assessing new strategies and avoiding making changes on an ad-hoc basis.
While CalPERS declined to comment for this story, staff members pointed RIABiz to numerous online discussions about these beliefs. There's also a wealth of documents spelling out the internal debates going on at CalPERS as the staff nears its Sept. 15 deadline in its look at whether the giant fund should delve into more passive investments.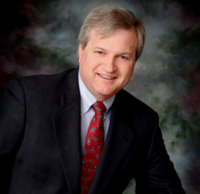 Rick Meigs: CalPERS is a trend-setter
and one of those plans that
everyone watches, and people will want
to see what they're doing.

These documents are akin to a married couple's arguments, spelling out where CalPERS staff members are in accord and where they differ. In some cases, there are even contradictory statements of fact.
A house divided, uncertain
One thing crystal clear in these documents is that CalPERS' staff members are torn about how to manage this giant fund going forward. There's lengthy discussion on every aspect of the portfolios including active management, private asset classes, sustainability, investment performance targets and stakeholder considerations. CalPERS stated in its internal documents from this spring that it is trying to focus on contentious and unsettled themes and the ones that were identified as contentious and unsettled by CalPERS staff members
For instance, the CalPERS staff is divided on whether the fund has the ability to add value with a more dynamic active-management asset class. Fifty percent of those surveyed on the staff don't think CalPERS has the ability to add value. In working documents from earlier this year that were based on staff surveys, the staff admits to worrying about CalPERS' ability to deliver excess returns over time.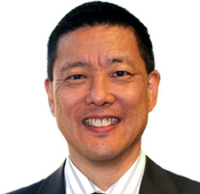 Craig Watanabe: I believe the CalPERS
move to go passive is reflective
of widespread industry trends that are
solidly in place.
One internal document states, "In general, staff is skeptical about CalPERS' ability to select and monitor external
managers who can deliver excess returns over time and skeptical about CalPERS' ability to produce alpha after fees and costs over the long term; although a minority strongly believe it is possible," the document says.
As part of this analysis, CalPERS completed interviews with the board and staff, and as they were spelling out these results in documents, it becomes clear that CalPERS staffers are more comfortable making passive moves to certain sectors. For instance, in the area of public markets, all of the staff members have a very low confidence about active management adding value and the majority believe that CalPERS could add value in equities with non-cap-weighted indexes. See: Dimensional Fund Advisors still has low RIA acceptance rate and stunning growth.
Why no studies?
Robert Boslego, managing director of Boslego Risk Services, a consulting firm in Santa Barbara, Calif., that develops and provides price risk analysis and hedging strategies for major corporations, says he's surprised that an entity such as CalPERS would spend time polling investment beliefs rather than relying on research.
"It is kind of strange," he says. "It is not a question of believing in something. Beliefs are a psychological state … they should be looking at finance theory and evidence. There was no data evidence or theoretical work cited. I'd think they'd be more interested in that than polling the staff for their beliefs."
He is surprised that CalPERS isn't comparing performances of active versus passive strategies in its own track record. "You can look at the active compared to passive strategies. It's a little confusing why they're not bringing in the evidence of their experience into their decisions," he says. See: Why the Yale endowment model has potentially calamitous pitfalls according to … Yale itself.
Boslego says that organizations such as CalPERS need to focus more on risk management and says there are solid risk management strategies in active and passive funds alike. See: Why target date funds fail in the one area they're supposed to succeed — downside protection.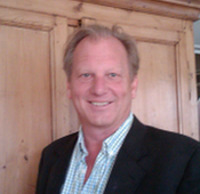 Robert Boslego: There was no data
evidence or theoretical work cited. I'd
think they'd be more interested in
that than polling the staff for
their beliefs.
"The advantage of a passive strategy is it doesn't require much management, and the fees should be low." he says. "But passive strategies do not manage risk, they seek to replicate the results of indexes. For example, the new equity strategy in the lineup seeks to replicate the performance of the Russell 3000 Index … that index fell 56% from its peak in 2007 to March 2009."
Boslego points out that simply choosing a conventional active management strategy isn't the perfect solution either, but that CalPERS needs to look for strategies that have effective risk management components.
"If you have a passive strategy, you're not managing risk. My point of view is there should be active risk management. The goal should not be to beat the market," Boslego says. "The goal should be to manage risk to deliver targeted, more consistent returns. So, that's why I advocate having a risk-management strategy — to help target the risk which folds right into the two. If the fund is underfunded for the next five years, you take a big risk in not actually controlling the risk and you may be even more underfunded."
Regulatory road bumps
Industry leaders believe the real factors driving CalPERS move toward passive have to do with the fact that the pension is underfunded and the regulatory concerns going forward.
"There have been a lot of big plans that made similar moves to go passive to attempt to allay their regulatory responsibility," says Bing Waldert, director of Cerulli Associates Inc..
Dan Solin, who this year joined St. Louis-based Buckingham Asset Management LLC as part of the BAM Alliance, also thinks regulatory issues are at play here. Solin has written a number of "Smartest" books including "The Smartest Investment Book You'll Ever Read" and "The Smartest 401(k) Book You'll Ever Read." He also writes a weekly blog for The Huffington Post and U.S. News and World Report. See: A $17-billion RIA doubles down on a social media strategy that netted it 50 Facebook employees.
"When you're talking about changing the status quo, it's like pushing a snowball uphill," he says.
But Solin adds that plan sponsors are certainly becoming more aware of fiduciary issues and recognize that having an all index-lineup could be more prudent. The real driver for plan sponsors to push to an all index approach will likely be their concerns about liability and not necessarily because they're following an industry leader like CalPERS, he says.
But Solin feels that even CalPERS' moving toward passive isn't enough to push the needle in an industry sold on active management.
"I think the forces aligned against evidence-based investing are far more powerful than anyone can really appreciate."
In a March 26 column in The Huffington Post, Solin asked CalPERS what study it needed to finally make the decision to go passive.
"What I found funny frankly is: It's not like there aren't 600 academic articles already supporting the view that beating the market is exceedingly difficult. To me, it was a no-brainer. I continue to be confused by the fact that all pension funds aren't all passive," he says.
Wrong debate?
There are also many other factors at play here other than just passive and active funds, says Craig Watanabe, an advisor with Pasadena, Calif.-based Penniall & Associates Inc., an RIA with more than $600 million in retirement assets and more than $400 million in non-retirement assets.
"I believe the CalPERS move to go passive is reflective of widespread industry trends that are solidly in place," he says. See: RIAs join move to right a 401(k) wrong: Lopsided plan expenses — a non-DOL issue.
But Watanabe believes that active versus passive really isn't the crux of the question. "I am not in favor or reducing fund options [for passive only]. The active versus passive debate addresses generalities and not the real question of whether it is possible to exercise superior fund selection to outperform a passive investment. A good example is Morningstar's Analyst Ratings, which have an excellent track record. It is likely the trend toward passive investing will continue, but there will always be select actively managed investments that outperform, and that assures their longevity."
Case for passive
Mike Alfred, co-founder of BrightScope, Inc., has a similar view.
"It's part of an ongoing trend," he says. "They realize there are a lot of asset classes that aren't even worth trying to actively manage. There's not a lot of proof [of value-added] for active management. A lot of the market is pretty commoditized stuff. You can slap a cool name on it and give it a five-star Morningstar rating and it doesn't mean you'll buy it and it'll do better than an index."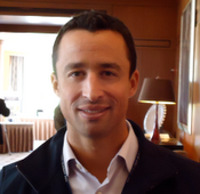 Mike Alfred: They realize there are
a lot of asset classes that
aren't even worth trying to actively
manage.
Alfred points out that this trend is happening across a larger pool of assets. "You're seeing it in large D-B plans," he says. "A lot of people really care about the best results and people forget sometimes that the reality is people want to deliver better results. This puts a bit of pressure on traditional active management shops in the industry."
The do-nothing option
Alfred points out that not betting on either passive or active can sometimes be a winner.
"BlackRock bought iShares' business and made a strategic decision to not bet on active or passive but rather to have a big piece of both," Alfred says. "A firm like Fidelity waited a bit longer. They've always been known as active guys but when they make index decisions, they do it very quietly. But Vanguard, who has always been known for indexing, when they want to make active management, they do it quietly."
"It is interesting how you see asset managers evolve their product mix," Alfred says. "That will be the leading indicator for large endowments and what the retirement plans do."
---
---
Mentioned in this article:
---
---
---
Stephen Winks
September 12, 2013 — 10:21 PM
Dan Solin, Robert Boslego, Lou Harvey, Mike Alfred and many thoughtful advisors engaged in portfolio management to include CALPERS all cite there is little to support active management. So why is active management so prevalent?
Could it be that for centuries the industry has not been focused on portfolio construction, fiduciary duty and professional standing (which is why it is illegal for brokers to say they render counsel) and thus the industry has a built in bias toward expensive packaged products geared toward active management and associated higher cost as a means of compensating sales and carrying the high overhead of the brokerage business model. Of course sales commissions and high sales administration cost and compliance overhead is not required in advisory services. Thus the only rationale for supporting active management is its traditional role as a primary means to support an increasingly outdated brokerage business model which is expensive, does not acknowledge or support brokers rendering advice where the broker is not accountable for recommendations and has no ongoing fiduciary duties in the clients best interests.
The proof of this thesis is RIAs have control over their value proposition, cost structure, margins, transparency and professional standing not possible in a brokerage format. This allows RIAs to offer an unprecedented level of expert individualized advice at a cost lower than a packaged product (which by definition can not be client specific) while compensating the advisor as much as 50% better than a broker.
The ultimate test of active vs. passive is the consumer who gets better un-conflicted expert counsel at a lower cost while more effectively incenting professional standing in the consumer's best interest.
The RIA business model is embracing values that are reordering the financial services industry in fundamental ways as the broker of the future is an advisor who is perfectly aligned with the best interest of the investing public. The only case for active management is the perpetuation of the high cost, low value added brokerage business model which advance brokerage interests ahead of that of the consumer. The consumer always wins in a free market thus assuring CALPERS and others will adapt to the active management of passive investment management strategies. This is just the free market at work and is highly predictable.
Please take note of the position of the nation's leading institutions, not just CALPERS. What position are broker/dealers and custodians taking? How about regulators charged with protecting public trust? We are about to witness a new line up of "leading" firms and organizations based on their tangible support of professional standing, the consumer's best interest and the trust and confidence of the investing public.
Where does your supporting firm stand in the provision of the tangible enabling resources required for professional standing? Are they making advice safe, scalable, easy to execute and manage as a high margin business at the advisor level?
Do they even see the need to support your professional standing in your client's best interest?
That will determine if you are at a "leading" firm.
SCW
Brooke Southall
September 16, 2013 — 11:14 PM
Scott,
I'm amazed how long it's taken for anyone to challenge on this issue. Is there a go-to study you could point to that demonstrates that we shouldn't throw in the towel on active management?
I love this point!: 'The average journalist, the average consultant and the average academic researcher/professor don't add much value either.'
I admit i feel a little brainwashed by studies showing, for instance, that Five-Star Morningstar ratings aren't of much predictive value. Still, God knows, the marketing palaver coming out of the active management camp is of higher volume than what the passive side produces. And on average, your average person is going to be subject to average managers, logically speaking, so there needs to be some concern about what comes out of that average meat grinder.
Thank you for raising these issues,
Brooke
Scott MacKillop
September 16, 2013 — 10:45 PM
I am shocked at how so many smart people have fallen so completely for the flawed "passive-is-better" story and take it as given that somehow "academic research" has conclusively shown that active management is a losing proposition. Actually, there is plenty of academic research on both sides of this question if you care to do the work to find it. More importantly, in real life there are many examples of skilled active managers who add value consistently over time after fees. Who cares what the "average manager" does after fees? The average journalist, the average consultant and the average academic researcher/professor don't add much value either. Finding skill is hard in any area and you won't be able to find skilled active managers using most of the tools that are commonly used today. Before you all throw in the towel and mindlessly repeat the marketing palaver from the product manufacturers who offer passive strategies, do a little more homework. You might be surprised at how wonderfully complex the world actually is.
Scott MacKillop
September 16, 2013 — 11:36 PM
Hey Brooke,
I am on the road right now so I don't have access right now to all the research I keep in my office that supports the proposition that active management can add value, but my favorite studies on this point are by Russ Wermers at the University of Maryland and Cremers and Petajisto, who used to be at the Yale School of Management. Here is the real problem, as I see it. Most of the information that is floating around on both sides of the argument is generated by product manufacturers who are clearly driven by their interest in selling products. The academics suffer from the fact that they are, well, academics. They do not have very much practical knowledge about the topics they are researching—they grind numbers/data, sometimes using mathematical techniques that are inappropriate. The product-pushers cloak themselves in whatever academic research suits their purpose. Their are skilled active managers, but the tools it takes to find them are not used on a widespread basis yet. There is no "right way." Passive is fine if you don't know how to find skilled managers. But they are there and can be found if you know what you are doing.