News, Vision & Voice for the Advisory Community
Evercore will make Jewelle Bickford a partner and the gem of its outreach to the other gender
August 21, 2013 — 5:40 AM UTC by Brooke Southall and Dina Hampton
Brooke's Note: High-end women of wealth management are in high demand. First, it was news of Angie Popek last week. Now we're reporting on Jewelle Bickford. The parallels are many starting with big fast-growing RIAs not being too concerned about their hires bringing a book of business.
Evercore Wealth Management LLC has hired one powerful, ambitious woman to handle three of its large challenges as it nears $5 billion of AUM after only five years in business.
The New York-based RIA, owned largely by Evercore Partners Inc., a 900-employee NYC-based investment bank, has hired Jewelle Bickford away from GenSpring Family Offices. She began on Monday and reports to chief executive Jeff Maurer at the firm's headquarters in New York.
Her hire reflects Maurer's desire to bolster his company's efforts at attracting women, providing expertise to families with multi-generational wealth — in other words, wealth management. Evercore is known as an asset manager and differs from many RIAs in that it uses proprietary funds in client portfolios. See: In its latest talent grab, Evercore Wealth Management hires a 'young, up-and-coming player'.
Also helpful is Bickford's ability to talk investment banker talk with those of that persuasion inside Evercore — many of whom are either clients or key referral sources. Bickford knows investment banking (and women, presumably) from her days at Citibank's investment banking division. She went on to found Bickford & Partners, concentrating on cross-border new-business origination and debt capital markets. Her firm merged with Rothschild Inc. in 1994.
"Because I was an investment banker for most of my career and understand the pressures, I hope to work with Evercore families and let them know what Evercore Wealth Management is offering for families, especially women, that is unique on Wall Street," says Bickford.
"The fact that Jewelle was a successful investment banker will also help us broaden our penetration of Evercore bankers and their clients," Maurer says.
Forging the ramparts
The desire of an investment bank to break up the conference-table-scape of white males is something that Jeff Spears, CEO of Sanctuary Wealth Services LLC and former national sales manager for brokers inside Bank of America, says he has seen from inside investment banks for years.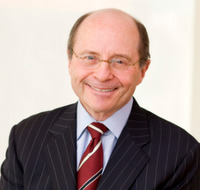 Jeff Maurer: The fact that Jewelle
was a successful investment banker will
also help us broaden our penetration
of Evercore bankers and their clients.

"It's deja vu," he says. "Someone from above looks around the room and says: we've got to get more diverse; we've got to be more aware. That flip gets switched."
Bickford will indeed spearhead the "Wise Women" speaker and discussion series. Sessions are held quarterly in Evercore's offices in New York, San Francisco and Los Angeles for about 50 clients and prospects.
"Jewelle is very well known, particularly with organizations that focus on improving the lives of women," former GenSpring CEO Maria Elena "Mel" Lagomasino, who is now CEO of WE (Wealth Enterprise) Family Offices in Miami, wrote in an e-mail. "I wish her great success at Evercore." See: How being a $19-billion family office roll-up owned by a bank finally caught up with GenSpring.
Rainmaking mode
But Bickford has skills that will extend beyond the connection she can bring to the wealthy women that Evercore seeks to attract and retain.
"She has deep investment background," says Maurer. "With Jewelle's addition we can grow our [expertise] in family governance and have more of a resource when issues come up."
In addition to her hands-on work with advisors and clients, Bickford will be expected to do her share of drumming up new clients. "All partners are in rainmaking mode," says Maurer. Evercore Wealth has 39 advisors, most of whom are partners. See: A big Boston rainmaker joins an RIA start-up in New York with meteoric growth.
Yet she makes no promises concerning her sway in bringing along GenSpring clients to Evercore. "Clients are happy to go where they want. One never knows who will follow."
GenSpring talent drain
Whether clients follow from GenSpring or not, her departure is not exactly a bullish sign for GenSpring, the SunTrust Banks Inc.-owned roll-up of family offices which has $13.2 billion of assets. In the last article we wrote about GenSpring, it was known to advise $19 billion. See: One special GenSpring spin-away (the old chief's new venture) is thriving as a $1.6-billion RIA and using a retrofitted stock broker's trick.
At GenSpring, Bickford served as a senior strategist, responsible for cultivating relationships with high-net-worth families, and led the company's focus on women and wealth. "I'm not leaving GenSpring per se," she says. "The enormous investing background [Evercore has] is comfortable to me. In speaking to Jeff over the last six or seven weeks I realized I could be the head of thought leadership and I couldn't resist. I also read their quarterly reports, and it's not just what they've done but what they [correctly] predicted. They have a solid track record."
Bickford is the second high-profile woman executive to decamp from GenSpring in the last year. In October, Lagomasino left and, purchasing the choicest cuts among GenSpring's assets, set up shop as WE. See: How being a $19-billion family office roll-up owned by a bank finally caught up with GenSpring.
Other key executive defections around that time caused observers to speculate that the firm had lost its way after being bought by in 2001 by Atlanta-based SunTrust, one of the country's largest banks.
"[Bickford's hire] says more to me about GenSpring than Evercore," Spears says. "It's leaking water."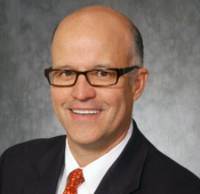 Jeff Spears: [Bickford's hiring] says more
to me about GenSpring than Evercore.
It's leaking water.
A GenSpring spokesman declined to comment for this article.
GenSpring's expertise is in dealing with families.
'Solid growth'
"It was solid growth," says Maurer. "We're a maturing young company that has high expectations." He says that last year's acquisition of Mt. Eden Investments gave heft to the firm's California offices: the Mt. Eden office in San Francisco is now integrated with the legacy office. It "gave us a foothold in Los Angeles" as the one Mt. Eden partner in LA has co-located with Evercore." See: Former U.S. Trust CEO leads his RIA to the $4.5 billion mark — and gains a Left Coast presence — acquiring $645 million Mt. Eden.
"I want to work with families," says Bickford. "Three out of 10 — 30% — fail [to pass their wealth to the next generation]. It's a lack of education and ill-prepared heirs." See: Family Office Exchange is betting that RIAs and the ultra-affluent can't get enough of each other.
Stocks and saves
Though Bickford is expected to bring a women's touch to Evercore, she carries the legacy of a very accomplished man with her. Her father, James Wooten, was president and owner of Alaska Airlines — and an investment advisor with an international portfolio. Wooten was also a prime mover in two of the more daring escapades of the mid-20th century. In 1948, Wooten leased his aircraft to participate in the Berlin Airlift, delivering desperately needed food and supplies to Soviet-controlled East Berlin. Soon after, Wooten again deployed his fleet — and himself — in the service of Operation Magic Carpet, a highly hazardous mission in which 45,000 Yemenite Jews were flown to safety — often under heavy ground-to-air fire — to the newly created state of Israel.
Bickford, herself, had a late start in amassing her resume. Shortly after graduating from Sarah Lawrence College in 1977, she married a "promising young lawyer" and spent the next decade raising their two daughters. In the 1980s, she secured a berth in New York Mayor Ed Koch's administration and then, following in her father's footsteps, went to work at Citi's investment banking division. After founding Bickford & Partners, which merged with Rothschild in 1994. Bickford moved to GenSpring in 2009.
On the non-profit side of the ledger, Bickford is a member of the Council on Foreign Relations and the founder of its task force on the role of women in economic and political development in the Middle East and Southeast Asia. She currently serves on the board of directors of Women for Women International and the Women's Media Center, and on the Business Committee of the Metropolitan Museum of Art.
A dancer in her youth, Bickford is a board member and the past president of the New York-based Trisha Brown Dance Company and is a trustee emerita of the Randolph-Macon Women's College, which she attended. From 2003 to 2010, she served on the board of directors of the SEC-registered Torrey Funds. Additionally, Bickford is a member of the Committee of 200, the Women's Forum and the Advisory Council of Afghan Women Leaders.
---
---
Share your thoughts and opinions with the author or other readers.
---