Morningstar takes a big stake in a startup gunning to be the Bloomberg for RIAs
Flush with $8 million in VC dollars, YCharts is betting that its data feed and content can challenge the Bloomberg behemoth by filling a hole for wealth and hedge fund managers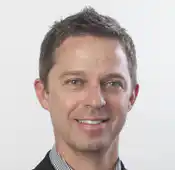 Shawn Carpenter: We preemptively raised capital to take advantage of the growth we are seeing with advisors, hedge funds and portfolio managers.
---
Related Moves
February 28, 2020 at 11:09 PM
---
---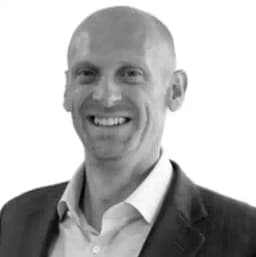 November 27, 2018 at 6:10 PM
---
---
Mentioned in this article:
AppCrown, LLC
Outsourcer, CRM Software, Tech: Other
Top Executive: Ted Tsung
YCharts
Data and ratings for RIAs
Top Executive: Sean Brown
---
---
---
Aaron Klein
August 13, 2013 — 1:02 PM
Congrats to Team YCharts! Great team and great product. I'll "take the other side of that trade" vis-a-vis Bloomberg…there is a great chance that a disruptive startup can build a better product at a lower price and knock the cover off the ball when competing with a high priced quasi-monopoly.
pointsnfigures
August 13, 2013 — 3:43 PM
not sure if using Bloomberg is an appropriate benchmark. Bloomberg will still be around in 8 years, and their interface is clunky and expensive. Ycharts is incredibly versatile, flexible and saves big time money for research. Ycharts is expanding the pie-making the entire research space accessible and bigger for everyone. Prior to Ycharts getting good research was a walled garden.
not_just_bloomberg
August 13, 2013 — 4:45 PM
Entirely overlooked in this article are the very capable companies providing good products that are a tier below Bloomberg but a tier above YCharts.
Bloomberg has $8 billion in revenue and dominates the high-end and will dominate that for as long as the eye can see. "80% chance"? — ha, 100% chance — its $8 billion ahead. There are a number of other firms with revenue far below Bloomberg —- and far far above YCharts that are formidable, focused competitors with good architectures and large dev teams and customer support infrastructures. 2 examples are Factset and S&P Capital IQ. Both are moving downstream to lower price points.
Ycharts competition is not Bloomberg. It is laughable to start a company and then compare it to Bloomberg. Why not just start a search engine and say you are the Google of search for RIAs….
Brooke Southall
August 13, 2013 — 4:58 PM
Not-Just,
Good points about Factset and S&P Capital IQ…helpful for the reader to know about those. Thank you.
As journalists we tend to err in comparing to companies that we feel certain readers know about so they can orient themselves to the context — even if we're comparing miniature oranges to maxi-grapefruits.
Brooke
Ruven77
August 14, 2013 — 3:53 AM
With all due respect to Not-Just, there's not 'Got'cha' here, and the author has no reason genuflect. Both FactSet and CapIQ are priced as high or nearly so as Bloomberg. While they may have reached downmarket in their respective feature sets from Bloomberg, they have not targeted sub-enterprise target markets in pricing. Further, while they may have newer tech than Bloomberg the cost of doing so will severely impact their bottom line.
I'm betting on lean, mean, hungry and responsive to customer needs.
YCharts is designed for those of us in the financial industry who did not get TARP money.