Shawn Carpenter: We preemptively raised capital to take advantage of the growth we are seeing with advisors, hedge funds and portfolio managers.
Brooke's Note: The best chefs start with the best ingredients. The best financial decisions start with scads of good data. Bloomberg has dominated in providing data for financial decision-makers by doing it completely, quickly and with high quality. But if any business would be vulnerable to web encroachment, you might think it would be this service. Not so fast. Ask Dow Jones, Reuters and others just how vulnerable Bloomberg is. But YCharts is having its own say in the matter and it could be very good news for some RIAs.
When Alex Bender worked for a large mutual fund company, he had access to Bloomberg for all of his data needs, because the firm could afford one of its terminals.
Then, five years ago, Bender started working at PlanStrong — an independent investment management firm based in Dedham, Mass., with $70 million of assets under management. Bloomberg is simply not something PlanStrong — or nearly any RIA — could afford.
At first, Bender used a handful of different Internet tools, such as Yahoo Finance, to pull in data. But, it was only performance information; it was complicated — and limited.
Now, Bender uses YCharts Inc., a startup that aims to be a Bloomberg-like data service on financial indicators and equities, only all online, more customizable — and cheap enough to capture the attention of advisors.
Though Bender says there can be a delay in the data — YCharts is about 10 to 15 minutes behind Bloomberg, something that may concern traders — the tool has been incredibly useful to him in developing allocations for different strategies, particularly when it comes to equities, and with individual securities and some macro-variables. See: What is up with Bloomberg launching an RIA, BloombergBlack, and hiring a bunch of ex-TD, -Fido and -Schwab folks to staff it?.
"What YCharts does is more than enough [for advisors]," says Bender.
Advisors in the cross hairs
Shawn Carpenter, the co-founder of YCharts, is hoping so. Now that the Chicago-based company has more than $8 million in venture capital, the plan is to target RIAs and hedge fund managers. And, he's hoping targeting RIAs will help the company compete directly with the major data information companies, specifically Bloomberg, in a market that traditionally has been underserved.
"We preemptively raised capital to take advantage of the growth we are seeing with advisors, hedge funds and portfolio managers," says Carpenter.
It could work, some in the industry believe, simply because there's a data hole that YCharts is positioned to fill. "Bloomberg for wealth management; that doesn't exist," says Franklin Tsung, chief operating officer of AppCrown LLC. Tsung believes that YCharts already has the market share and the user interface to compete inside the niche of active managers who need such data.
It's an argument that Morningstar Inc. found compelling enough to invest more than $3 million in the company, despite the fact that on the surface they might appear to be competitors.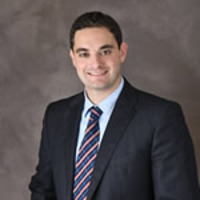 Alex Bender: What YCharts does is
more than enough [for advisors].
"We liked how they show complex data in a simple way," says Jeremy Diamond, head of the buy side client solutions group at Morningstar.
Big data, big plans
Carpenter, who ran a financial services startup in the late 1990s and early in the following decade, spent three years doing data analysis for Mountain View, Calif.-based Google Inc. before starting YCharts. While working on big data at the company he tried unsuccessfully to find longitudinal global financial information such as time-series data, with trends shown in charts over multiple data sets tracking economic indicators across sectors.
"I had a hard time finding the information I was looking for," says Carpenter. Instead, he and YCharts co-founder Ara Anjargolian decided to build their own system. Anjargolian was formerly a lead developer at The Tribune Co. He also founded and still owns Jargol, an online magazine for independent fashion, design and shopping. The two met through a former co-worker in New York and, when the idea came up for YCharts, decided they would be perfect partners. See: How Google Love can put an RIA onto an equal marketing footing with BlackRock.
In late 2009, with their own time and money, they launched YCharts, designed to pull in all financial-related data for industries, companies and global markets, run analysis, and create quick and easy visualizations.
In March 2010, the company raised $1.5 million in a venture capital round. But it was during their second round of financing, in October 2011, that things got interesting. At that point, they raised $3.25 million, with Morningstar buying a 20% stake in the company and contributing $2.45 million.
Then, this past April, the company raised another $3.875 million, with Morningstar as a lead investor, retaining its initial 20% stake in the company, and Reed Elsevier Ventures — the venture arm of London-, Amsterdam- and New York-based Reed Elsevier, which owns LexisNexis among other things — as the other lead investor.
YCharts has big plans for the money. "We are using the capital to continue to build out the team and product. We are hiring engineers, salespeople and adding to our marketing spend. In addition, we continue to increase our data coverage globally and across asset classes," says Carpenter.
What you get, and who's buying
Users can sign up for a free low-production-value version of YCharts, the Gold version (at $50/month/user) or the Platinum version ($200/month/user), which come with increasing levels of information and reports. Prices have been rising, and will continue to, as more data and financial indicators are added and the system is further fleshed out, says Carpenter, but existing users are grandfathered in.
While users are "all over the map," says Carpenter, they have so far consisted primarily of individual investors and wirehouses, including Merrill Lynch, Morgan Stanley and Wells Fargo. Because the kind of data and analysis YCharts offers are more useful for active managers — if you're just going to park your client's assets in mutual funds, you don't really need what Carpenter's selling — the firm primarily is targeting "anyone that needs deep equity research," he says, and "people with discretion" — i.e., those advisors who can make decisions with client's assets and might need YCharts to help with allocations.See: Having won advisor assets, Envestnet's next — more Google-like — play is for their smarts.
At the highest price, users get a research platform of all U.S. and Canadian equities, with a few thousand calculations for each. They can run comparisons through equations and analysis built into the system. There are also 350,000 economic indicators in YCharts, says Carpenter, and users have access to all those, as well as a rating system for companies and stocks and the ability to download financial statements. See: Morningstar explains its new forward-looking rating system — and tosses in some hot fund picks for good measure.
YCharts now has a staff of about 20, mostly engineers, based in New York and Chicago. It has hired financial staffers, says Carpenter, such as Nick Kocinski, who was the lead in finance and marketing at HomeFinder.com and came out of the University of Chicago's business school, and Dave Lubnick, who was an advisor in the private-wealth-management group at Goldman Sachs & Co. and worked in institutional sales at FactSet Ressearch Systems Inc.
Content from data
YCharts also launched an editorial arm, headed by former Wall Street Journal reporter and editor Jeff Bailey. The editorial branch has its own team of about 20 freelancers who primarily write articles that highlight the data and chart tools YCharts has — a feature added after YCharts discovered that other media outlets were increasingly using its data and tools. For example, says Carpenter, YCharts journalists might write a piece looking at Amazon hiring, how it's grown and how that compares to industry trends. Those pieces help get YCharts' charts out into publications, spreading the firm's name, and help show users how to use the data analysis tools. Users receive a daily e-mail with four to 10 of these pieces. The editorial arm does not make recommendations or write opinions.

Franklin Tsung: There's an 80% chance
that 10 years from now, Bloomberg
will still be number one.
"Everything we do is really data-driven," says Carpenter.
The company has expanded rapidly and currently has 1 million users on its platform per month. The firm declines to specify how many of those customers are paying for the service, whether the company is profitable or what its revenue is.
The Morningstar question
As YCharts spends its venture capital, observers are wondering why Morningstar, an erstwhile competitor, has invested so much money in the firm.
"They're probably hedging their bets," says Tsung.
But Morningstar begs to differ. "I wouldn't say it's accurate to say we're hedging our bets," says Diamond, who has known Carpenter for years from previous endeavors. "What they do and what we do are complementary."
Complementary and collaborative, Diamond stresses, not competitive.
"How we approach it is different," he says, and that the two companies are talking about ways to work together.
Potential partners
In fact, Diamond says, early-stage talks are under way in an attempt to figure out how to collaborate and incorporate YCharts design into Morningstar products. "One of the things YCharts does better than a lot of people is make charts," he says. "Then why would Morningstar have a team of developers doing the exact same thing?" In such a collaboration, YCharts would get the benefits of Morningstar's usage and its clients' eyes on the YCharts website. Diamond, however, stresses that nothing has been decided on that front.
Morningstar has already helped YCharts by selling it "a lot of data," Diamond says. "[YCharts could potentially] leverage the Morningstar brand, which could help them, which helps us," he says.
It's actually not as uncommon as it first appears for Morningstar to be invested in a data- and report-generating company. Morningstar is also currently invested in a Swedish data company, Inquiry Financial, and in Hello Wallet, a retirement-planning start-up. It previously is also invested in Pitchbook, which provided workflow tools for private equity. Because young businesses "can take a lot of different turns," says Diamond, Morningstar always takes at least a 20% stake in its investments.
"We're not filling holes with these investments," says Diamond. "We just feel we can provide a lot more value to small, startups that we can help. We wouldn't invest in anything where we couldn't provide a high degree of value or serve as a good complement."
Of course, Diamond acknowledges, that may not always be the case. The future contains a number of possibilities, he says: Morningstar could buy YCharts or continue to invest in it; the two companies could collaborate, or at some point, become full-on competitors.
"At some point, it might not make sense for us to collaborate," says Diamond.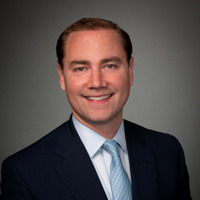 Jeremy Diamond: At some point, it
might not make sense for us
to collaborate.
Beating Bloomberg
Part of the appeal of investing in YCharts is that the space is open for a cheaper, more flexible competitor to the old guard, Bloomberg. Bloomberg is ripe for a challenge, says Tsung. Its current platform is notoriously expensive and clunky. The user-interface is old — "it's from 1990," he says — and the fact that you need an actual machine terminal in your office to get printouts seems terribly outdated in the age of the cloud. See: Schwab moves to keep 3,500 desktop-bound RIAs from walking onto somebody else's cloud.
(And, Bloomberg has struggled to find its footing with RIAs. The company recently announced the shuttering of BloombergBlack just months after its creation. It offered account aggregation for consumers, investment tools, and reports culled from its different publications, and even access to actual advisors. See: Bloomberg warns that BloombergBlack is shutting down.)
But whatever its vulnerabilities, Bloomberg is also the industry standard. In fact, when YCharts has tried to sell to advisors, "we actually have people wonder how it works without the special machine," says Carpenter.
Because YCharts is web-based and much more customizable, Tsung says, it's far easier to use — something PlanStrong's Bender agrees with. "It's very simple," he says, and the Excel plug-in formulas have "just about everything you can ask for."
"If you can use Google," you can use YCharts, Carpenter says. And, of course, the cost is much lower. Tsung, in the past, paid as much as $20,000/year for access to Bloomberg just for himself.
The problem, though, he says, isn't whether or not you can build a better product than Bloomberg. That's the easy part. The problem is getting the entire market to agree on your standard. Right now, everyone trusts Bloomberg prices. If a trader says they used Bloomberg to price a deal, then all parties have confidence in that — similar to the use of Kelley Blue Book in car sales. Other companies, such as Reuters and FactSet, have the same data as Bloomberg, but they don't have the same market share.
"Am I better than Bloomberg? That's not the question they should be asking themselves," says Tsung. But, rather, how to target a niche and build out from there.
Right now, YCharts is doing a decent job building out its niche of active advisors who need deep equity research, and advisors are using it to supplement data tools they currently use, according to Carpenter. He says that in accordance with its plan to target more advisors and hedge funds and expand from there, the firm will be extending data to cover the United Kingdom next, There are also a number of deals in the works with custodians, Carpenter says.
"I think it's very possible that they can compete with Bloomberg," says Bender.
Of course, the odds are not in YCharts' favor. "There's an 80% chance that 10 years from now, Bloomberg will still be number one," says Tsung.
---
Related Moves
February 28, 2020 – 11:09 PM
---
---
November 27, 2018 – 6:10 PM
---
---
Mentioned in this article:
AppCrown, LLC
Outsourcer, CRM Software, Tech: Other
Top Executive: Ted Tsung
YCharts
Data and ratings for RIAs
Top Executive: Sean Brown
---
---
---
not_just_bloomberg
August 13, 2013 — 4:45 PM
Entirely overlooked in this article are the very capable companies providing good products that are a tier below Bloomberg but a tier above YCharts.
Bloomberg has $8 billion in revenue and dominates the high-end and will dominate that for as long as the eye can see. "80% chance"? — ha, 100% chance — its $8 billion ahead. There are a number of other firms with revenue far below Bloomberg —- and far far above YCharts that are formidable, focused competitors with good architectures and large dev teams and customer support infrastructures. 2 examples are Factset and S&P Capital IQ. Both are moving downstream to lower price points.
Ycharts competition is not Bloomberg. It is laughable to start a company and then compare it to Bloomberg. Why not just start a search engine and say you are the Google of search for RIAs….
Ruven77
August 14, 2013 — 3:53 AM
With all due respect to Not-Just, there's not 'Got'cha' here, and the author has no reason genuflect. Both FactSet and CapIQ are priced as high or nearly so as Bloomberg. While they may have reached downmarket in their respective feature sets from Bloomberg, they have not targeted sub-enterprise target markets in pricing. Further, while they may have newer tech than Bloomberg the cost of doing so will severely impact their bottom line.
I'm betting on lean, mean, hungry and responsive to customer needs.
YCharts is designed for those of us in the financial industry who did not get TARP money.
pointsnfigures
August 13, 2013 — 3:43 PM
not sure if using Bloomberg is an appropriate benchmark. Bloomberg will still be around in 8 years, and their interface is clunky and expensive. Ycharts is incredibly versatile, flexible and saves big time money for research. Ycharts is expanding the pie-making the entire research space accessible and bigger for everyone. Prior to Ycharts getting good research was a walled garden.
Brooke Southall
August 13, 2013 — 4:58 PM
Not-Just,
Good points about Factset and S&P Capital IQ…helpful for the reader to know about those. Thank you.
As journalists we tend to err in comparing to companies that we feel certain readers know about so they can orient themselves to the context — even if we're comparing miniature oranges to maxi-grapefruits.
Brooke
Aaron Klein
August 13, 2013 — 1:02 PM
Congrats to Team YCharts! Great team and great product. I'll "take the other side of that trade" vis-a-vis Bloomberg…there is a great chance that a disruptive startup can build a better product at a lower price and knock the cover off the ball when competing with a high priced quasi-monopoly.
---