News, Vision & Voice for the Advisory Community
The threatening, finger-pointing nature of the epistles drew the blood, the lack of a remedy to the attack from New Haven keeps the wound from healing
August 1, 2013 — 5:49 PM UTC by Lisa Shidler
Brooke's Note: You're a successful business owner and the last letter you received from Yale University informed you that there was no room for you in the freshman class of 1975. That was pretty bad, but you enjoyed your time at the University of Connecticut, even though it didn't have the panache you needed to land an interview at Goldman Sachs. But that was OK, too, because you had to dig deeper into yourself, work that much harder, and now you own one of the nation's largest medical-products distributors and it makes you more than most of the guys on Wall Street. You were doing so well, in fact, that you decided, against legal counsel, to take on the liability and expense of instituting a 401(k) plan, reasoning that such an investment in your workforce marked a real milestone in the maturation of your company. Now, decades after your slim rejection letter arrived in the mail, comes another missive from Yale. Maybe to tell you that they've been watching your progress and would like to give you an honorary degree? Nope! It's from an esteemed Yale economics professor telling you that you are complicit in bilking your employees out of their retirement — and likely breaking the law in the bargain. It's a tough pill to swallow, and this article captures what the better minds in the 401(k) business have to say both in defense of the professor, Ian Ayres, or commiserating with aggrieved plan sponsors and their advisors.
Imagine you're an employer who sponsors a 401(k) plan and one day, out of the blue, a Yale law professor sends you a letter telling you your plan's fees are too steep as he reminds you of your fiduciary duties under federal law.
What do you do?
The answer to that question — or the lack of one — set off a firestorm of anger, confusion, hurt, contempt and bewilderment last month for 6,000 employers and their 401(k) advisors who received such a letter. See: "401(k) industry flummoxed over Yale professsor's 6,000 'threatening' letters to plan sponsors. See: 401(k) industry flummoxed over Yale professor's 6,000 'threatening' letters to plan sponsors.
The outpouring of complex and deeply felt emotions was natural. The first cut is the deepest and there was the added trauma of dealing with a new species of threat.
Yet what seems less natural is that the wounds inflicted by academic Ian Ayes seem to be healing about as fast as Achilles' heel and that the seething has not run its course.
The fallout needs to be looked at with a certain sense of wonder — especially in light of other mortars lobbed in the direction of the 401(k) business, according to Greg Carpenter, CEO of Employee Fiduciary LLC, a third-party administrator in the 401(k) arena which handles nearly $2 billion in assets. He says Ayres needs to be commended for doing more to shake things up with words and paper than a world of regulators and documentary experts did with their resources.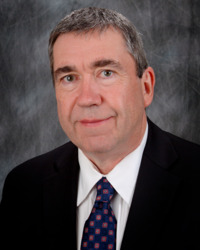 Greg Carpenter: He sees injustices and
wants to fix them.
"I find it interesting that the industry got so up in arms about this. Who else could lick some stamps and spend $3,000 on postage and get the industry this upset. PBS spent all of this time and the DOL has done all of these disclosures and it's all been a big yawn, but a Yale professor puts a stamp on 6,000 envelopes and the next thing you know it has started a tempest and you've got to tip your hat." See: Why the industry needs to accept some blame for 'flaws' in PBS Frontline's 'Retirement Gamble'.
Certainly those 6,000 envelopes put plan sponsors on an awkward footing. If they do nothing, they fear that an eager plaintiff's attorney could use the letters as evidence they were aware of their steep fees and chose to neglect their fiduciary duties.
The letters, which plan sponsors started receiving at the end of June, link to a draft of a white paper written by Ayres and Quinn Curtis, an associate professor of law at the University of Virginia School of Law, titled: "Measuring Fiduciary and Investor Losses in 401(k) Plans. "As a reminder, fiduciary duties are the most stringent imposed by the law, and require administrators to act solely in the interests of plan participants,"
But even if the plan sponsors undertake a change at expense and distraction, how do they know if the change is good enough, asks Phylllis E. Klein, senior director of the Consulting Research Group at CAPTRUST Financial Advisors in Raleigh, N.C.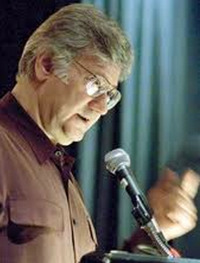 Phil Chiricotti: [In Ayres'] ivory
tower and surrounded by Karl Marx
books, he falsely implies that high
fees are a fiduciary breach under
ERISA.
"There is not a remedy. You've thrown someone's hat into the ring saying they're not a good fiduciary, but there's no real way to fix it. This letter just says that you have problems you need to solve, but it doesn't tell you how to solve it."
Too hot to handle
Despite the lack of good options for reacting to Ayres' letter bomb, Klein says that her firm is taking the steps it finds available on behalf of its plan sponsors who received a letter. For example, CAPTRUST went back to BrightScope Inc., the San Diego-based 401(k) tracker, to better understand the letter's allegations. See: CAPTRUST wakes up the 401(k) industry by buying $1-billion advisor/recordkeeper that adds the 'magic' to its arsenal.
One finding is that more recent data show these fees may no longer be in the bottom percentile (i.e., most expensive). In some cases, the plans have made significant changes since 2009 — the vintage of the data used by Ayres' study.
Klein says her firm went through every aspect of all of the 401(k) plans that received a letter, conducting a thorough review and documenting whether they kept the plan the same or made changes. "There are groups that are doing the right things on their own, and now they've been thrown this wild card that doesn't have a lot of resolution," she says.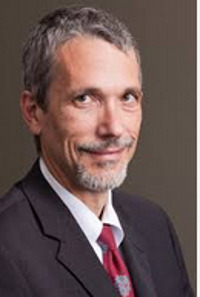 Yale professor Ian Ayres "named names."

Still, other 401(k) plan experts believe that the persisting pain of the 6,000 letters can be traced to the truism that the truth hurts.
"We are seeing naked fear," says Louis Harvey, chief executive of Boston-based Dalbar Inc "The professor has named names, has incontrovertible evidence and nothing to lose. That means litigation could be a slam-dunk and end up eliminating the most-profitable business for service providers."
It may also put some money in motion and encourage change, according to Jason Roberts, CEO of Pension Resource Institute LLC. He says one advisor took over plans that received letters from Ayres following publication of the data that laid the foundation of his report. Roberts says that when these advisors took over the plans, they recommended changes to services and fees that have taken place since 2009.
"Ayres' letters nevertheless caused concern with their clients and put these proactive, experienced plan advisors on the defense," Roberts says. "Another advisor client told me that he spent a week deciphering the data in a letter sent to one of his plan sponsors only to find that certain fees had been double-counted. Consequently, this campaign differs from more-generic criticisms of the industry as a whole because it has cost even expert plan advisors valuable time and good will given the targeted nature of the personalized communications."
Even though the data are older, industry leaders point out that the majority of plans don't make major changes in their 401(k) plan every year. In the next two years, 13% of plan sponsors with assets over $250 million will be actively looking to switch 401(k) plan providers, says Bing Waldert, director of Boston-based Cerulli Associates Inc..
Defending the professor?
Since the news of Ayres' letters came to light in July, few have defended him or his feather-ruffling, which also adds to this puzzle. He has not responded to numerous e-mails from RIABiz seeking comment.
Harvey, however, defends Ayres' choice not to defend himself.
"No one is defending the professor because no defense is necessary … the facts speak for themselves."
He also adds that he's not surprised that industry leaders have launched such a staunch defense.
"The most-informed experts rely on the industry for income and they will not be willing to bite the hand that feeds them," Harvey says.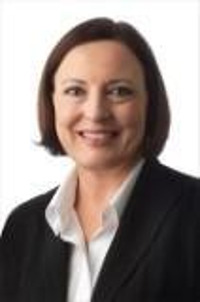 Phyllis Klein: This letter just says
that you have problems you need
to solve, but it doesn't tell
you how to solve it.
For now the best insight in Ayres' thoughts comes from the words in his own letters. It appears that he sent letters only to sponsors of plans he identified as high-cost. In them, he explains that he has analyzed the costs of 46,875 plans and tells each employer where its plan stood in that ranking for its fees. In other words, he lets plan sponsors know that they were among the higher-cost plans. He wrote several versions of the letter that he sent to more than 6,000 plan sponsors.
In one version, Ayres wrote: "Your plan ranked 29,337 out of 46,875 plans in total plan costs. Among plans of comparable size, (measured by total net assets), your plan ranked worse than 78% of plans."
Ayres points to BrightScope in his research, but the company is also trying to distance itself from this debacle. Co-founder Mike Alfred told RIABiz that his firm simply gave Ayres the data a few years ago as a courtesy it offers to prestigious universities.
Also adding to the mystery, rather than offering a full-fledged defense of Ayres, Yale University has merely provided an explanation of his work.
Just 'scholarship', Yale says
When asked about the situation on July 17, Jan Conroy, director of communications at Yale Law School, e-mailed this response: "Prof. Ayres sent some letters to retirement plan fiduciaries as part of his research on the impact and regulation of costs in retirement plans. The letter was motivated by a desire to inform the recipient about the results of his scholarship and analysis of historical data regarding these plans."
When RIABiz reached out to Yale this week seeking additional information about the controversial law professor's methods, the university said it had no additional comments.
But Rick Meigs, director of the 401khelpcenter.com, wonders what kind of scholarship comes laced with such an acid tone.
"The letter was so provocative and out of character for any researcher that some wonder motive," he says.
But the bold actions are very much a part of Ayres' character, Carpenter says
The two were undergraduates together at Yale, one grade apart, and Carpenter got to know him. They lived next door in the same dorm and belonged to some of the same organizations. They've not been in touch since college, but Carpenter says that even then, Ayres was a crusader.
"I think his heart is in the right place. He sees injustices and wants to fix them," Carpenter says. "I remember when [former Republican vice presidential candidate] Jack Kemp visited on campus and several of us ate lunch with him. Ian just beat the guy up with questions. He just beat the stew out of Kemp."
But Carpenter is also impressed that Ayres — for better or worse — knew just where the circle-the-wagons 401(k) industry was vulnerable to attack based on who is being held accountable for following the tenets of the Employee Retirement Income Security Act of 1974.
"What he is doing is messing with other people's livelihood," Carpenter says. "It's like they say, 'don't mess with another man's livelihood. It's kind of overstepping the bounds. He is like a little guy going directly around the big guys and going to a lot of other little guys telling them their costs are too high. What he did was, he used a wonderful tactic to put big money on the offensive."
Carpenter says he's been hitting the industry hard for steep fees and has never gotten the type of attention that Ayres has received with his letters.
Jon Chambers, principal with San Francisco-based RIA Schultz Collins Lawson Chambers LLC, has also made it a common practice to level criticism at steep fees in the 401(k) business. He says none of his attacks were followed by this kind of backlash.
He believes that Ayres' letters, in the eyes of letter recipients, crossed the line to low-blow territory by implying that plan sponsors are breaching their fiduciary conduct (i.e., breaking ERISA rules), which has really caused a panic for many advisors. Chambers' firm oversees about $2 billion in assets in retirement accounts.
"The threat of negative publicity and a tone where you imply you're threatening your fiduciary duties and you put that all together, it is very personal, making it different from all of the other criticisms," he says.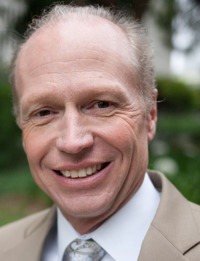 Jon Chambers: it is very personal,
making it different from all of
the other criticisms.
Marxist blackmail?
Phil Chiricotti, president of the Center for Due Diligence, an industry group that hosts retirement conferences, says there's no doubt the attacking nature of the letters provoked the visceral reaction.
"The professor specifically attacked 6,000 individual plan sponsors and laced his communication with threats that approached blackmail," he says. "He presented a road map for breach of fiduciary duty claims for plaintiff attorneys. This has never been done before on a large-scale basis and by an alleged prestigious academic institution."
Making matters worse, Chiricotti says, is that the Yale academician's data is"worthless" because they go back four years — to a time that precedes new rules and requirements.
"Additionally, sponsors do not report fees accurately on the Form 5500 and it does not reflect fees paid directly by the plan sponsor. It also ignores qualitative factors which must be considered under ERISA. Wrapped in the warm blankets of his academic ivory tower and surrounded by Karl Marx books, he also falsely implies that high fees are a fiduciary breach under ERISA," Chiricotti says.
The St. Louis law firm Schlichter Bogard & Denton, which has filed a slew of lawsuits on behalf of employees against companies, alleging steep charges, did not return an e-mail seeking comment.
Cheaper not always better?
Another criticism of the letters from the industry: Ayres presumes that cheaper is better — rather than looking at value delivered — and that plan sponsors are required to choose the cheapest option to fulfill their fiduciary duties, when that is not the case.
"This doesn't factor in plan complexity or the range of additional services one plan may use while another doesn't. Remember that a plan sponsor is not required to have the cheapest plan, just that the fees paid are reasonable for the services provided," Meigs says.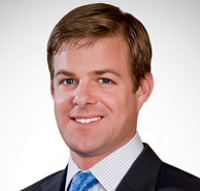 Jason Roberts: This campaign differs from
more-generic criticisms of the industry as
a whole because it has cost
even expert plan advisors valuable time
and good will.
Roberts also questions whether the study itself should delve into issues other than just cost.
" ... By focusing on costs in a vacuum, the study fails to account for the most important variable — how well is the plan [and service providers] helping participants save enough for a timely and dignified retirement?"
Many small-business owners need help because they are juggling many managerial duties and may be seeking vendors that offer "high-touch assistance in administering plan and educating participants."
In addition to the data problems, Roberts says, the letters struck a chord with plan sponsors because they felt singled out.
"The difference between the professor's criticisms and other recent negative reports on the industry," he says "is that the professor targeted specific plan sponsors and, using outdated data and misplaced/underinclusive metrics of plan quality, threatens litigation and negative PR campaigns against these companies."
---
Mentioned in this article:
---
---
Share your thoughts and opinions with the author or other readers.
Stephen Winks said:
August 1, 2013 — 5:16 PM UTC
There is nothing to fear from transparency if one is offering continous comprehensive counsel and always acting in the consumer's best interest. Lou Harvey's "naked truth" comment cuts through industry bias and rings true as the truth is indeed self evident.
Of course if Ayers's conclusions are mistaken then no one is for the worse as the data was outdated, but what if the data is correct, isn't public trust well served?
Enterprising RIAs as a matter of course would accomplish the same thing as well as evaluate the services presently being rendered to draw more insight. No one would be upset with the advisor in doing so, as that is how a free market works. Ayers is no big deal and is a net, net positive from the perspective of the consumer. Of course, industry interests may not feel the same way, but consumer's certainly do care as should advisors for the sake of professional standing.
SCW
Elmer Rich III said:
August 1, 2013 — 6:19 PM UTC
There is a new study showing fear is, by far, most effective in getting attention and affecting behavior. There is also this:
"The average click-through rate on headlines with negative superlatives was a staggering 63% higher than that of their positive counterparts."
"if it bleeds, it leads" Even if it's "false" blood.
Mel Fleeman said:
August 2, 2013 — 5:17 PM UTC
I feel the problem with the professor's approach is that plan sponsors that work with advisors or consultants normally follow a clear process in analyzing their plans and revenue structures. I don't believe ERISA has ever concluded that a sponsor must choose the least costly structure, but they do prefer you follow a process on a regular basis. As many ERISA attorney's have told me over the years, it's the process not the results that the law respects. Higher fee funds may or may not outperform lower fee funds over a specific period. If the professor would like to show with appropriate data that lower cost funds have resulted in better long-term outcomes for participants, then I feel he would have a better argument. For a law professor he didn't seem to be aware of the case law in this area. Nearly all the participant fee cases have been ruled in favor of the providers and sponsors and they certainly were not using the lowest fee fund classes in their plans. There must be a good reason for those results. A sponsor that is confident in their process should have nothing to fear from the professor's letter.
---
---