Why the 'naked fear' from a Yale law professor's letters to 401(k) plan sponsors is still present
The threatening, finger-pointing nature of the epistles drew the blood, the lack of a remedy to the attack from New Haven keeps the wound from healing
Louis Harvey: We are seeing naked fear.
---
Related Moves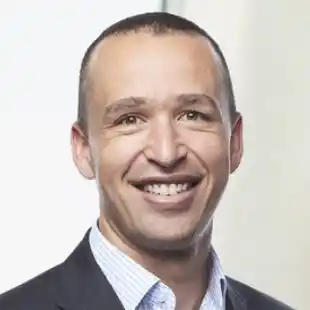 April 30, 2019 at 5:25 PM
---
---
Mentioned in this article:
---
---
---
Stephen Winks
There is nothing to fear from transparency if one is offering continous comprehensive counsel and always acting in the consumer's best interest. Lou Harvey's "naked truth" comment cuts through industry bias and rings true as the truth is indeed self evident.
Of course if Ayers's conclusions are mistaken then no one is for the worse as the data was outdated, but what if the data is correct, isn't public trust well served?
Enterprising RIAs as a matter of course would accomplish the same thing as well as evaluate the services presently being rendered to draw more insight. No one would be upset with the advisor in doing so, as that is how a free market works. Ayers is no big deal and is a net, net positive from the perspective of the consumer. Of course, industry interests may not feel the same way, but consumer's certainly do care as should advisors for the sake of professional standing.
SCW
Elmer Rich III
There is a new study showing fear is, by far, most effective in getting attention and affecting behavior. There is also this:
"The average click-through rate on headlines with negative superlatives was a staggering 63% higher than that of their positive counterparts."
"if it bleeds, it leads" Even if it's "false" blood.
Mel Fleeman
I feel the problem with the professor's approach is that plan sponsors that work with advisors or consultants normally follow a clear process in analyzing their plans and revenue structures. I don't believe ERISA has ever concluded that a sponsor must choose the least costly structure, but they do prefer you follow a process on a regular basis. As many ERISA attorney's have told me over the years, it's the process not the results that the law respects. Higher fee funds may or may not outperform lower fee funds over a specific period. If the professor would like to show with appropriate data that lower cost funds have resulted in better long-term outcomes for participants, then I feel he would have a better argument. For a law professor he didn't seem to be aware of the case law in this area. Nearly all the participant fee cases have been ruled in favor of the providers and sponsors and they certainly were not using the lowest fee fund classes in their plans. There must be a good reason for those results. A sponsor that is confident in their process should have nothing to fear from the professor's letter.